January 7, 2022
Best Locations For Real Estate Investment Philippines 2022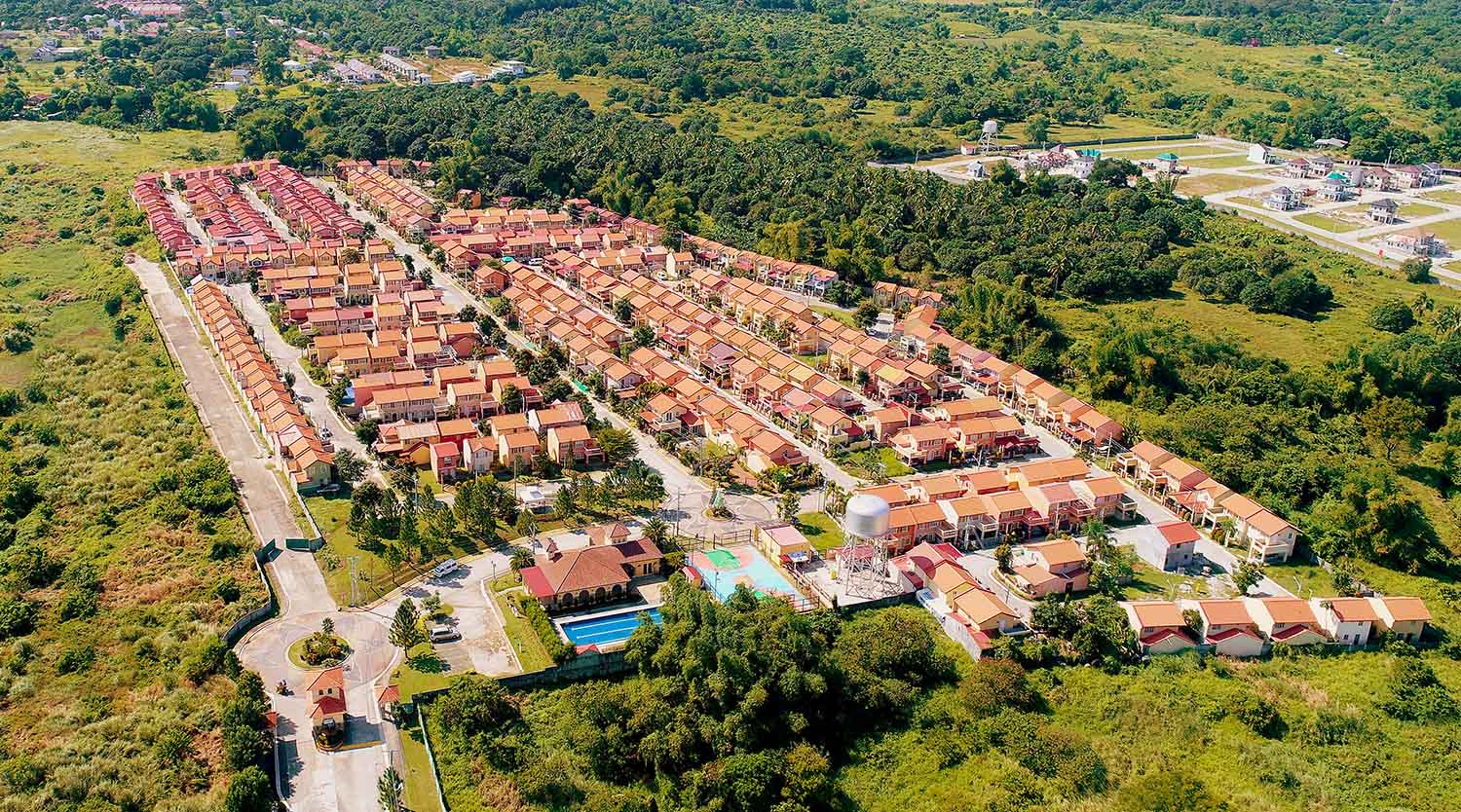 Amidst the pandemic, Filipinos are still eyeing and continuously considering property investment or real estate investments. Property investments or real estate investments is one form of capital assets that for Filipinos, especially the Overseas Filipino Workers, may mean three things- pride of ownership, retirement, and something that can generate income such as rental income from a steady paying tenant or private investor who want to lease the property.
Nowadays, most Filipinos consider or buy property such as Condominium properties in low rise commercial buildings near massive business parks of the capital city, foreclosed properties located in a prime location, affordable houses such as town and row houses, and other real estate properties that may provide them comfort, rental income, and high property value based on the property management and property's market value in the long run.
Before starting real estate investing and entering the real estate industry, there are a lot of things that need to be considered such as the land value or cost of the real estate ( do you want to get an affordable house, condominium located in a low rise commercial building or foreclosed properties ), real estate documents contract and documentary stamp tax when transferring the property under your name, the real estate developers ( do you want to invest in the private investors or government-owned properties that are for sale or lease), target market (if you are looking for a rental property), real estate tax or land tax declaration, the capital gains tax, and most of all the location of the real estate.
Location plays a major role when buying real estate properties or real estate investments. Finding a strategic location to build your dream real estate properties can provide comfort and ease to the household.
Aside from this, the location of your home can have major implications for the future value of the real estate as the former may depend on the growth of the Philippine real estate market or the ones available in the area where you purchase your real estate investment. The more infrastructure projects, real estate projects, rapid economic growth, and development made in the area the higher the value and more appealing the real estate property to real estate investors, real estate developers, and credible real estate agent.
If you are considering investing in the real estate industry and real estate properties this coming 2022, one real estate investment ideas that we can share is the list of real estate hotspots where you can build your dream real estate properties or have a real estate investment, here are the list of prime locations in the Philippines for real estate properties:
QUEZON CITY
Quezon City is considered a hot spot estate in the Philippines as is the most populous of the National Capital Region's sixteen cities and one municipality. It is located northeast of Metro Manila and the closest city to the provinces of Central Luzon.
Most Filipinos, particularly students have made Quezon City their home because it is where some of the country's most prestigious schools are situated, including the University of the Philippines, Ateneo de Manila, and Miriam College. Professionals on the other hand find sanctuary in the city because of available job opportunities in the city in both the private and government sector
Going through and forth Quezon City and other central business districts in the metro is manageable thanks to the three mass transportation networks located in the city- MRT Line 3 connects that connects to the main thoroughfares of EDSA, LRT Line 2 connects it to the cities of Manila, Marikina, and Rizal, and soon in 2022, MRT Line 7 that has 14 stations (Quezon North Avenue Joint Station, Quezon Memorial Circle, University Avenue, Tandang Sora, Don Antonio, Batasan, Manggahan, Dona Carmen, Regalado, Mindanao Avenue, Quirino, Sacred Heart, Tala, and San Jose del Monte) connection most areas in the city to Bulacan.
In addition, the city provides access to government agencies and departments such as the Department of Environmental and Natural Resources, the Department of Agriculture, the National Power Corporation, the National Irrigation Administration, and the Department of Public Works and Highways. Plus, commercial centers and food havens are found in the city such as Eastwood City in Libis, Araneta Center in Cubao, Maginhawa St. in Teacher's Village.
Real estate investment in the city is ideal for beginners as the fair market value of properties in Quezon City is lower compared with other cities in Metro Manila.
MAKATI CITY
Makati City is a well-known city in Metro Manila, noted for its skyscrapers, expensive retail malls, restaurants, and entertainment venues. Makati City is known as the "Financial Capital of the Philippines" and Metro Manila's "Wall Street," making it an attractive spot for professionals and foreigners to dwell.
Being a city center, IT facilities, business process outsourcing companies, and other local and international companies are based in the city's commercial and central business districts that are accessible through most modes of public transit in the city, including jeepneys, LRT and MRT, buses, and even the Pasig River Ferry. In addition to the means of public transportation, Makati City offers tricycles that can drive people into communities and directly in front of their houses. Taxis may also be available on the majority of Makati's highways.
If you have excess income, investing in real estate property in one of Metro Manila's commercial business district is a fantastic idea as the real estate market in areas like this are active and can generate a great return.
PASIG CITY
Pasig City, like Makati, is regarded as one of the business districts in Metro Manila due to the presence of several industrial firms, business process outsourcing companies, and offices of both local and foreign-owned companies. Pasig is bordered by neighboring cities like Mandaluyong, Quezon City, and San Juan. Its location is strategic for people who need accessibility, especially if their job demands them to travel to different places on a daily basis.
Despite the hectic pace of life in Pasig City, numerous roads are car-free on the city's central business districts during weekends to allow bikers and joggers to make the most of the available space. The city also has pocket parks that are available to the public as well as a rainforest park where residents of the city may engage in nature-centered activities.
Aside from the city's central business districts, Pasig is also a shopping center and mall haven, with Ayala Malls the 30th, Estancia Mall, Tiendesitas, Metrowalk, and SM Mega Mall making it a lifestyle utopia for its citizens.
Like Makati and Quezon City, investing in Pasig is a good decision as to the fair market value of real estate property, may it be condominium properties in low rise commercial buildings or houses and the lot is high and continues to increase yearly.
TAGUIG CITY
Taguig City is a fast getaway from Metro Manila's Northern and Southern districts since it is accessible by major road networks including C-5, C-6, the South Luzon Expressway, the BGC-Ortigas Link Road, and the upcoming Southeast Metro Manila Expressway.
Taguig is also a business haven, with top local enterprises and notable foreign organizations located in the city as a result of its current apex of city architecture, notably in its blending of commercial and real estate properties and public facilities that are well-planned and maintained.
CEBU CITY
Cebu is known as the "Queen City of the South" since it is the Philippines' oldest city and the country's first city capital. The city is also considered a hotspot estate in the Philippines because of its location and economic growth. Cebu City is located in the Central Visayas area and is made up of 167 nearby islands and islets, including Mactan, Bantayan, Malapascua, Olango, and the Camotes Islands.
Cebu Metropolitan Area, or Metro Cebu, is the province's metropolitan hub. After Metro Manila, Metro Cebu is the Philippines' second-largest metropolitan region.
Cebu City is the capital of Cebu, as well as the core economic center, universities, colleges, and institutions, as well as the international port. The international airport and export processing zones are located on Mactan in Lapu-Lapu, whereas the industrial enterprises and industries are located in Mandaue. Danao is the province's mining city, while Talisay is the residential zone, where houses and lots for sale in Cebu are often located, as well as small to medium-sized enterprises.
Cebu City is the target market location of business, real estate sector, and commerce in the Visayas and Mindanao areas. Agriculture, fisheries, industry, and tourism are its key industries. Corn, rice, mango, coconut, banana, and peanuts are the most important agricultural crops. The province's marine goods include tuna, Lapu-Lapu or grouper, sardine, flying fish, prawns, and crab.
Currently, Cebu City provides world-class amenities such as luxury hotels, beach resorts, first-rate restaurants, golf courses, and other sports and leisure facilities. Special economic zones have also been established in the province in order to attract BPO and other foreign investment enterprises.
DAVAO CITY
The Philippine real estate also considers the King City, Davao City as a real estate hotspot. Davao City prides itself on being one of, if not the, safest cities in the Philippines. It is praised for its exceptionally low crime rate as well as the order and discipline that pervades the city. Despite its tranquility, Davao City is a bustling metropolis that has established itself as one of the fastest expanding cities, boasting impressive public utilities, infrastructure, and services.
The daily living expenditures in Davao City, such as food and transportation, are also more reasonable, which may be a significant benefit to anyone wanting to make the most of their earnings especially those who want to venue with real property investments.
ANTIPOLO
Living and owning a real estate property in Antipolo feels like you're on vacation since you have the luxury of living in a natural setting while yet being close to the city.
Antipolo has a prime location as it is the closest tourist destination in Metro Manila which is why it is considered as one of the Philippine real estate hotspots. It is home to picturesque eateries including Burrow Cafe Antipolo, Crescent Moon Cafe, and Cafe Rizal by Peppermill. Aside from that, the Province of Antipolo exhibits Filipino art from museums such as Pinto Art and Lanelle Abueva-pottery Fernando's factory, which is noted for manufacturing utilitarian, handcrafted stoneware ceramics.
Nature enthusiasts searching for a refuge or an adventure will enjoy visiting the province, which is home to Mount Purro Nature Reserve, a forest sanctuary in the foothills of the Sierra Madre mountain range, as well as Luljetta Hanging Garden and ATV Adventures Rizal.
Traveling to Metro Manila from Antipolo and vice versa is now faster and more easily because of the continuous road infrastructure of the C6 expressway, MRT4, and LRT2 expansion. This is also one of the reasons why an increasing number of Filipinos are considering relocating to this region.
Angeles City, Pampanga
Angeles is well-known for being the Culinary Center of the Philippines. This reputation is said to have originated during the Spanish colonial era when Kapampangan cooks quickly learned to improve on Spanish cuisine by adding local ingredients.
These days, Angeles City is most known for its massive concentration of casinos, thriving nightlife, and the Clark Freeport and Special Economic Zone which is home to Clark International Airport. Aside from that, the city is well-known for its recreational offerings, which include extreme sports adventures in the lahar flows of Mt. Pinatubo.
The city provides lower taxes and more inexpensive trained labor, which is one of the reasons why more and more business and real estate investor are contemplating establishing businesses and buying real property in the city, including Business Processing Outsourcing firms, which are offering additional work possibilities to residents of Angeles and nearby towns.
BAGUIO CITY
Baguio City is also known as the "City of Pines" and the Philippines' summer capital. It is located in the province of Benguet, about 250 kilometers north of Manila.
The average temperature in Baguio City is between 15 and 23 degrees Celsius. Even during the hottest months of the year, the city seldom sees temperatures beyond 26°C, which is why Filipinos and visitors flock to this region.
Baguio City's status as a tourist destination and a highly urbanized province in the country contributes to the reasons why investing in real estate in this province is a smart option. Filipinos are currently contemplating purchasing both houses and lots as well as condominiums properties made by real estate investors and developers in Baguio.
CAVITE
Cavite is a province on the island of Luzon in the Philippines' Calabarzon area. It is bordered by Metro Manila on the north, Laguna on the east, Batangas on the south, and the South China Sea on the west.
Cavite is known for its rich history, culture, and a large number of National Heroes, and is also known as the "Land of the Brave" or the "History Capital of the Philippines." It is also one of the most visited provinces in the country. Tourists like visiting Cavite due to the cold weather in some of its towns, including Mendez and Tagaytay.
Cavite is one of the country's fastest-growing business and residential areas. More Filipinos residing in the city are considering coming here as agricultural, industrial zones, economic parks, and residential properties continue to drive its economy.
One of the reasons Cavite is regarded as a real estate hotspot is the low cost of houses available in the province such as the following locations:
Dasmarinas
Dasmarinas has grown into a densely populated, commercialized, and industrialized metropolis. Commercial establishments, such as shopping malls, fast food restaurants, groceries, convenience stores, restaurants, and other businesses, are concentrated primarily in the City Centre and the Central Business District, while industrial establishments are concentrated primarily on the outskirts of the city. Dasmarinas is also noted for having a huge number of hotels and resorts that appeal to visitors. The journey from Manila to Dasmarinas takes less than two hours.
Imus
Cavite's provincial capital is Imus. It has been awarded the most competitive component city in CALABARZON by the National Competitiveness Council (NCC). Because of the plethora of possibilities accessible in its financial institutions, industrial sectors, and manufacturing firms, Imus enjoys a steady influx of employees. Imus will be a short commute from Metro Manila and only a few minutes from Makati City once the Muntinlupa-Cavite Expressway is completed.
Bacoor
Bacoor is a first-rate urban area in Cavite that serves as the province's gateway to Metro Manila. Previously an agricultural district in Cavite, it is rapidly becoming a residential and commercial urban center. Bacoor is home to commercial complexes such as SM City Bacoor and SM City Molino, as well as cultural monuments such as the Bahay Tisa or Cuenca Ancestral House, the site of the Battle of Zapote Bridge, and the Bacoor Cathedral. Bacoor offers a refuge away from the city while yet allowing you and your family to enjoy the benefits of city living.
San Fernando, Pampanga
San Fernando is a first-rate city in the Pampanga province. It has a strategic position that is appropriate for businesses and living conditions, allowing foreign and local investors to engage in a wide range of commercial activities in the region.
For the second year in a running, the National Competitiveness Council (NCC) has named San Fernando the Most Competitive City. Economic dynamism is one of the city's pillars. As the Fernandos' emerging firms and the number of investors grow, city residents will have a steady supply of job opportunities in manufacturing, finance, service, retail, and other sectors located in prime locations in the city.
San Fernando also acts as a gateway to neighboring cities and provinces, with significant ports and thoroughfares like the North Luzon Expressway (NLEX) and the Subic-Clark-Tarlac Expressway (SCTEX).
AllProperties PH
Location plays a major role in real estate investing. As a real estate investors, the more you are familiar with locations on the rise or real estate hotspots the better return of investment you will get from real estate investing.