January 7, 2022
OFW Buying Guide: Why Buy House and Lot For Sale in Cavite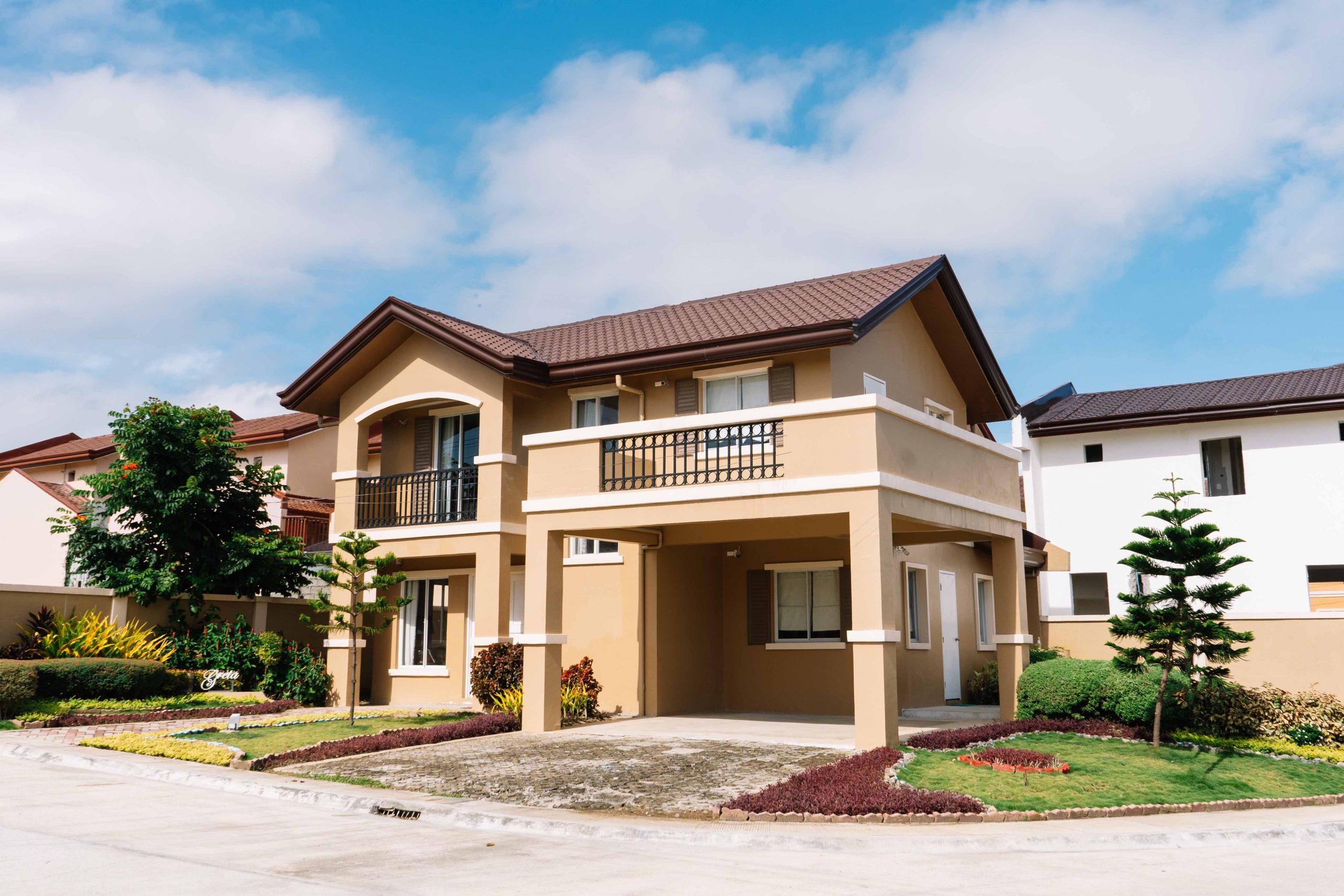 Buying a house and lot in Cavite can be challenging because you are not physically present in the Philippines. You may be unfamiliar with the Philippine process of acquiring a property, who to represent you, the cost, location, and many other factors that must be addressed before buying a house and lot.
Knowing the stages and elements involved in acquiring a home or property will help you find your dream home and lot or real estate and one of these major considerations that you should ponder is the location of the property.
IDEAL HOUSE LOCATION
One of the most difficult aspects to consider when purchasing real estate or a house and lot is its location. The location of the property that OFWs seek to purchase may be determined by their purpose. This might be a house for their family, an investment, or a retirement.
A good spot to develop a house and invest is near the job and has easy access to the hospital, schools, market, malls, and police station. This type of place is known as a region on the rise, or it is located near commercial centers, business districts, and tourist attractions.
The price of houses in growing areas may be costly, but it can save money on transportation in the long term. It is also handy to reside in such areas because it is close to their family's everyday necessities.
Properties in this region are also attractive investments since they may be held and sold in the long run, or they can be rented or leased. Their appreciating value rises quicker than that of properties located outside of business areas and commercial hubs.
One province that is considered a real estate hot spot in the Philippines is Cavite. Cavite is a province in the Philippines' Calabarzon region on the island of Luzon. It is bounded on the north by Metro Manila, on the east by Laguna, on the south by Batangas, and on the west by the South China Sea.
Cavite is noted for its rich history, culture, and a huge number of National Heroes, and is frequently referred to as the "Land of the Brave" or the "History Capital of the Philippines." Cavite is also one of the country's most visited provinces. Tourists like visiting Cavite because of the frigid environment in several of its towns, such as Mendez and Tagaytay.
Cavite is one of the country's fastest-growing real estate and commercial centers. As agricultural, industrial zones, economic parks, and residential properties continue to fuel its economy, more Filipinos living in the city and Overseas Filipino Workers (OFWs) are contemplating relocating here.
Living in Cavite usually seems like you're on vacation since it offers the benefits of living in a natural setting while also being close to the metro thanks to the province's economic zones and commercial businesses.
Aside from that, here are six reasons why OFWs should buy a house and lot for sale and live in Cavite:
WHY BUY A HOUSE AND LOT FOR SALE IN CAVITE
The benefits of buying a house and lot in Cavite include proximity to Metro Manila, easy accessibility via jeepney or bus; ample land for future investment opportunities such as community development if you're looking at staying put for the long haul, and many more.
Metro Manila and neighboring provinces are easily accessible.
Cavite has three major roads that go across the province. The Aguinaldo Highway runs north-south, including the Tagaytay–Nasugbu Highway stretch in the south; the Governor's Drive goes east-west, and the Antero Soriano Highway extends through the coastal communities to the northwest.
Cavite is regarded as one of the most accessible provinces in Luzon because of the highways and expressways that have been built and are being expanded.
Less traffic and congestion
Transportation infrastructure has been consistently created in the province throughout the years to offer accessibility, faster travel time to and from Manila and neighboring provinces, and minimize congestion.
The Cavite Expressway (CAVITEx) opened in 2011, reducing the excessive traffic on Aguinaldo Highway near Bacoor. This initiative reduced the travel time between Imus and Baclaran/Pasay to one hour.
The Kaybiang Tunnel, the country's longest underground highway tunnel, was inaugurated in 2013 along the Ternate–Nasugbu Road, piercing Mt. Pico De Loro's north ridge. This project reduces travel time from Manila to the western bays of Cavite and Nasugbu, Batangas.
The Muntinlupa–Cavite Road (MCX), an access-controlled toll expressway connecting the southern province of Cavite to Muntinlupa, opened to the public on July 24, 2015. This project is projected to cut travel time from Daang Hari to Alabang Interchange by 45 minutes and to relieve traffic congestion in Cavite, Las Pias, and Muntinlupa.
CAVITEX, or the Manila-Cavite Expressway, was just completed. CAVITEX is a 14-kilometer-long controlled-access toll road that connects Manila and Cavite, while the Cavite-Laguna Expressway is only partially operational.
Aside from that, Cavite is also a part of the LRT extension plans. While expressways such as the Cavite-Laguna Expressway.
People who work in Manila and live in Cavite, and vice versa, would have reduced commute time and congestion thanks to the infrastructure built in the province.
Industrial Parks
Since 2002, the province of Cavite has seen an increase in the number of industrial firms. Rosario, a heavily urbanized municipality in the province, has most of these industrial operations, followed by Carmona and Dasmarinas. Furthermore, the bulk of the enterprises on these estates are industrial firms.
The province's industrial estates include:
Economic Zones in Use
Development Economic Zones, industrial estates, and ecozones that have not yet been proclaimed but are in the process of fulfilling crucial documentary criteria.
Presidential Proclamation Economic Zones or Ecozones These ecozones might begin marketing themselves and seeking possible investors.
With the availability of these industrial parks, as well as the province's cheaper labor costs and better workforce capabilities, investors are contemplating and coming to Cavite. More business in the province provides more job prospects for the people who live there.
Presence of Business Process Outsourcing or BPO Companies
BPO or Business Process Outsourcing Services have grown in popularity in the province over the years as a result of the establishment of PEZs or Proclaimed Economic Zones, property developers partnering with BPOs to give job opportunities to its inhabitants, low tax rates, and cheaper labor costs.
As BPO firms expand in the province, they will be able to employ more people in and around Cavite.
Prestigious Schools and Universities are available.
Prestigious institutions and colleges such as De La Salle University Dasmarinas, Lyceum of the Philippines University – Cavite, Far Eastern University Silang, and San Sebastian College all give educational opportunities without requiring students to go to Metro Manila.
Unlimited Vacation
Cavite has always been regarded as a popular tourist destination for those seeking to rest, unwind, and go on an adventure.
The province offers a wide range of leisure facilities and activities to offer, including:
Theme parks that provide conferences, team-building events, educational tours, workshops, or just for entertainment, relaxation, and health.
Water parks and golf courses are available in resorts.
paragliding operator that offers tandem paragliding
Resorts on the beach
Racing track for motorcycle racing and karting track
Parks for recreation that include a mini-amusement park
Museums and historical locations
Trekking in the mountains
Luxurious resorts with a view of Mount Taal
Real Estate Development
As the economy of Cavite increases and individuals in the metro want to acquire houses and lots for sale in Cavite, real estate businesses began and continue to develop properties while conserving their natural environment to give fresh air and a pleasant atmosphere to its residents. Cavite house and lots are ideal for OFW as prime investments.
Vista Land and Lifescapes Inc., often known as Vista Land, is a famous developer that created a master-planned community in Cavite. Vista Land is the Philippines' largest homebuilder, offering a diverse range of housing goods to meet the needs of every Filipino, including luxurious houses, mid-income housing segments, economical low-cost housing, and vertical dwellings. Vista Land is widely renowned in the Philippines for its real estates' brands such as Brittany, Crown Asia, Camella, Lessandra, and Vista Residences.
Vista Land currently has residential developments in the province via Camella, Lessandra, and Crown Asia.
Lessandra Tanza
Lessandra Tanza is a 33-hectare Mediterranean-style neighborhood in Brgy. Bagtas. It is connected to major highways leading to Metro Manila, including the CAVITEX, Cavite Expressway, SLEX, South Luzon Expressway, and CALAVAX, Cavite Laguna Expressway. There is a swimming pool, a clubhouse, a basketball court, and a playground at Lessandra Tanza.
Luxury Properties For Sale
Discover the perfect property for your next investment with Vista Land. Our team will help you find an option that meets many needs and preferences, from size to location we have it all!
Crown Asia Amafi at the Island Park
Crown Asia Amafi at Island Park is an Italian-style residence with a laid-back resort-like ambiance and sheltered open areas.
Camel Crown Asia
Camel is a high-end house and lot in Bacoor, Cavite. It boasts relaxed, stylish residences and facilities that are ideal for life in Northern California.
Citta Italia Crown Asia
Citta Italia is another Premium House and Lot in Bacoor, Cavite that has Italian-inspired residential residences.
Crown Asia Ponticelli
Ponticelli is an 18-hectare Italian rural community in Daang Hari, Cavite, offering upscale villas and lots. Ponticelli is a proud development of Crown Asia, and it is distinguished by the sense of lovely, sloping landscape meeting tranquil skies.
Crown Asia Vita Toscana
Vita Toscana is an elite 8-hectare Italian-inspired enclave in Bacoor, Cavite, located along Molino Boulevard. Vita Toscana's wonderfully designed, stylish, and sophisticated Italian-inspired houses provide a sumptuous and refreshing ambiance.
Crown Asia Vittoria
Vittoria is a 3.2-hectare home development with a rustic appeal reminiscent of the peaceful Italian countryside.
Crown Asia Amici
Amici is a restaurant in Daang Hari, Cavite. It is a welcoming and secure neighborhood with two manned entry gates, high property fences, well-lit roadways, and a linear road that runs through the community's heart.
Crown Asia Vivace
Crown Asia Vivance is a 3-hectare elite town designed in the Italian style. It is protected by an entry gate and a surrounding fence, and it includes facilities such as gardens, parks, and playgrounds.
Camella Silang Tagaytay
Camella Silang Tagaytay is an Italian-Mediterranean-inspired neighborhood with house styles that include a built-in or optional balcony, ideal for coffee dates while enjoying the Tagaytay weather.
Properties are more affordable
One of the reasons Cavite is regarded as a real estate hotspot is the low cost of houses available in the province. The typical cost of a house in the province ranges from roughly PhP 2,700,000 to PhP 6,000,000, and the majority of these properties may be purchased utilizing bank financing or a Pag-IBIG housing loan.
Affordable and ideal houses and lots for sale in Cavite can be bought in these four location:
Bacoor is a first-class urban center in Cavite and the province's entrance to Metro Manila. It was previously an agricultural region in Cavite, but it is quickly becoming a residential and commercial metropolitan hub. Bacoor is home to commercial complexes like SM City Bacoor and SM City Molino, as well as cultural sites such as the Bahay Tisa or Cuenca Ancestral House, the Battle of Zapote Bridge site, and the Bacoor Cathedral. Bacoor provides a haven apart from the city while yet allowing you and your family to experience the pleasures of city living.
Imus is the provincial capital of Cavite. The National Competitiveness Council has named it the most competitive component city in CALABARZON (NCC). Imus has a continual flow of employment thanks to the abundance of opportunities available in its financial institutions, industrial areas, and manufacturing businesses. With the completion of the Muntinlupa-Cavite Expressway, Imus will be a short commute from Metro Manila and only a few minutes from Makati City.
Dasmarinas has developed into a heavily inhabited, commercialized, and industrialized metropolis. Commercial establishments, such as shopping malls, fast food restaurants, groceries, convenience stores, restaurants, and other businesses, are mainly concentrated in the City Centre and the Central Business District, while industrial establishments are mostly in the outskirts of the city. Dasmarinas is also known for having a large number of hotels and resorts that cater to tourists. The travel time from Manila to Dasmarinas is less than 2 hours.
General Trias is a first-rate component city in the Cavite province. The city is well-known for its business and commercial districts, as well as its industrial and manufacturing firms. The C6 Expressway, which links the north and south of Luzon, and the CALAX (Cavite-Laguna)Expressway, which connects CavitEx to SLEx, make General Trias accessible. The extension of the Light Rail Transit Line 1 from Baclaran to Dasmarinas City will also provide for quick access from General Trias.
For more affordable properties in and around Cavite visit at AllProperties.
Less Pollution
If you live in Cavite, you may travel around as if you are in Metro Manila without having to live in a very polluted area like the latter. When you look around its streets, you won't see much of a difference, but when you roll down your car window or just stand still and breathe the fresh air, you'll sense the difference straight immediately.
Cavite is also adjacent to Tagaytay and near Laguna and Batangas making it more nature-y to live in. Plus, living in Cavite is more peaceful than in Metro Manila. With a population density of around 2000 people per square kilometer, you may be guaranteed to find peace and quiet in your chosen personal or family area.