June 6, 2022
Best Places to Live Near Metro Manila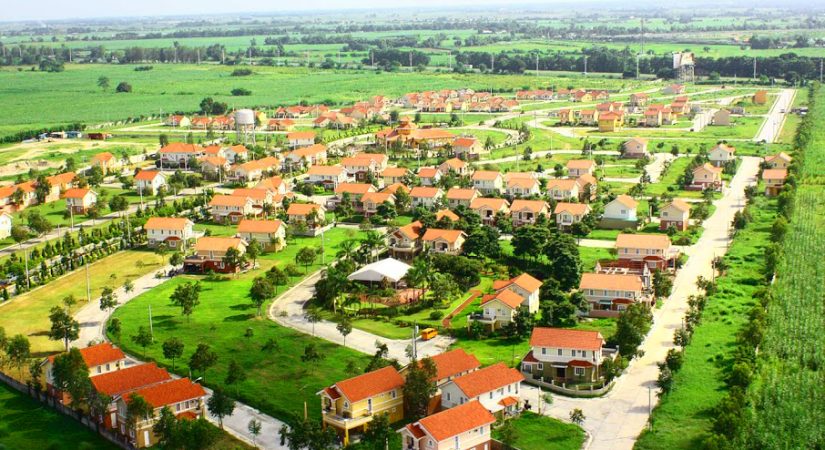 Metro Manila is the center of culture, economy, education, and government in the Philippines. It is also the second most populous and most densely populate city in the country.
As days pass by Metro Manila becomes more and more congested. In a study done by Asian Development Bank in 2019 entitled Asian Development Outlook (ADO) 2019 Update: Fostering Growth and Inclusion in Asia's Cities, ADB stated that out of the 278 Asian cities with a population of more than 5 million people, Metro Manila ranked as the most congested city in developing Asia with a value of 1.5—higher than the 1.24 average in the region.
TomTom International B.V., a Dutch multinational developer and creator of location technology and consumer electronics, also showed that Metro Manila has a 71% congestion level in 2019. With the pandemic and the lockdowns, the congestion level in Manila lowered to 53% but this still means that a supposedly an hour trip to the office would take 53% longer than it would during the normal uncongested situations in Metro Manila.
With the traffic in most parts of the city especially, during rush hour and with the increasing cases of Covid-19, Filipinos dwelling in Metro Manila are starting to consider living or retiring in the provinces near or a few hours' drive away from it.
Here is the list of best provinces to settle near Metro Manila, Philippines:
RIZAL
The Province of Rizal is in the Calabarzon region in Luzon. Its capital is the city of Antipolo and is about 16 kilometers or 9.9 mi east of Manila. The province of Rizal is named after José Rizal, the national hero of the Philippines. Rizal is adjoined by Metro Manila to the west, Bulacan to the north, Quezon to the east, and Laguna to the southeast. The province extends on the northern banks of Laguna de Bay which is the largest lake in the Philippines.
Rizal is a mountainous province rested on the western slopes of the southern portion of the Sierra Madre Mountain range.
LIVING IN RIZAL
Living in Antipolo feels like you are on vacation as it gives the benefit of living in a place surrounded by nature and at the same time within proximity to the city. but without the hustle and bustle of city traffic.
Antipolo is the nearest tourist haven in Metro Manila. It is the home to scenic restaurants such as Burrow Cafe Antipolo, Crescent Moon Cafe, and Cafe Rizal by Peppermill. Aside from this, the Province of Antipolo showcases Filipino Art from Museums such as Pinto Art and the pottery studio of Lanelle Abueva-Fernando, who is known for making functional, handmade stoneware ceramics.
Nature lovers who want to go on a retreat or looking for adventure also love to visit the province as it cradles Mount Purro Nature Reserve, a forest sanctuary in the foothills of the Sierra Madre Mountain range, and Luljetta Hanging Garden and ATV Adventures Rizal.
With the continuous road infrastructure of C6 road, MRT4, and LRT2 extension, traveling to Metro Manila from Antipolo and vice versa is faster and convenient. This is also one of the reasons why more and more Filipinos are considering settling in this province of Rizal.
Another municipality in Rizal where Filipinos want to settle and retire is Baras and Pililia. Baras is a 4th class municipality, while Pililia is a 1st class municipality in the province of Rizal.
Baras is around 12 kilometers away from Antipolo. Going to Baras from Metro Manila usually takes around three hours on average. Pililia, on the other hand, is around 43.9 kilometers away from Antipolo.
Like Antipolo, living in Baras and Pililia is like having a vacation as the climate here is colder and the air is fresher compared to Metro Manila.
Baras is known for its tourist destinations such as:
Diocesan Shrine and Parish of Saint Joseph- The oldest and most notable landmark in Baras. It is the home of the miraculous venerated image of San Jose de Baras. It was built by the Franciscan missionaries in 1682. The church was completed in 1686 and was dedicated to St. Joseph which is the town's patron saint. The Diocesan Shrine and Parish of Saint Joseph is known for having bats resting in its ceiling and has been featured in popular international and local films, TV series, and commercials.
Palo Alto Falls- A man-made falls with cottages, picnic tables, and concrete walkways located inside the 200-hectare Palo Alto Leisure and Residential Estates in Barangay Pinugay, Baras, Rizal.
Masungi Georeserve -A conservation area adjacent to Garden Cottages located in the mountainous section Marcos Highway of Baras by its border with Tanay, Rizal.
The town of Pililia, on the other hand, has maintained and conserve some religious and non-religious traditions. One of which is the Santa Cruzan or Flores de Mayo, which are being held in many cities, towns, and even small villages throughout the Philippines during May. Filipino maidens and their handsome escorts under the hand-carried bamboo arches adorned by fragrant native flowers parades from the church to the town and back to the church during this event.
Pililla is also a destination for cyclists because of its asphalted road, specifically in Sitio Bugarin in Barangay Halayhayin.
PAMPANGA
Pampanga is a province in Region III, Central Luzon. It is bordered by the provinces Tarlac to the north, Nueva Ecija to the northeast, Bulacan to the east, The Manila Bay to the central south, Bataan to the southwest, and Zambales to the west.
Pampanga's terrain is flat with one mountain, Mount Arayat, and a river, Pampanga River.
The capital of Pampanga is the city of San Fernando while Angeles City is classified as a first-class and highly urbanized city.
Pampanga is the first Spanish province in Luzon. La Pampanga was the name given to it by the Spaniards when they first encounter locals along the banks or "pampang" of the Pampanga River.
Today, Pampanga is known as the Culinary Capital of the Philippines because most of the best Filipino cuisines are from here. People living in Pampanga are also known to have a passion and skill for cooking.
Kapampangan's passion for cooking can be traced back to when Spaniards colonized the Philippines. As the first Spanish province in Luzon, Spaniards taught Kapampangans how to cook. The skills that Kapampangans learned were then passed, from generation to generation.
Famous Kapampangan dishes include sisig, biringhe, buru, and exotic dishes such as adobong kamaru and butete tagak.
LIVING IN THE CULINARY CAPITAL OF THE PHILIPPINES
They say that the way to a man's heart is through his stomach and believe it or not but food plays a lot of role in decision making or process.
Pampanga being the Culinary Capital of the Philippines draws a lot of attention, not just to tourists and businesses. There is a growing population who want to settle, retire and is exploring lots for sale in Pampanga. WHY? Eating good food every day and having a suburban life will make you feel great, have more energy, and improve your health.
Aside from this, Pampanga is one of the best provinces in the country to live in because of its accessibility to Metro Manila and other provinces in Central and North Luzon through NLEX, North Luzon Express Way, and SCTEX, Subic-Clark-Tarlac Express Way. Pampanga also has an international airport where both local and international trips are available.
As Metro Manila becomes congested businesses are looking to move to provinces where tax is low and less congested. Pampanga is one of the ideal provinces that this business considers.
The continuous construction of central business district, IT hubs, commercial lots, residential properties, food strips, shopping centers, health, and beauty centers also exhibit the continuous booming of the business industry that can provide more jobs to its locals and the people who decided to buy houses and lots in Pampanga.
Lastly, the fun never ends in this province as different family-oriented and adventure theme parks, recreational sites, local festivals, and food strips are being developed and continuously constructed.
BULACAN
The province of Bulacan is situated in Central Luzon and one of the nearest provinces in Metro Manila. Bulacan is in the north of Metro Manila and bordering the provinces of Pampanga to the west, Nueva Ecija to the north, Aurora and Quezon to the east, and Metro Manila and Rizal to the south.
LIVING IN BULACAN
Bulacan is regarded as the land of heroes, history, and tradition. It also is known for excellent craftsmanship in creating pieces of jewelry, leather crafts, buntal hats, pyrotechnics, bone in-laid types of furniture, and garments.
Bulacan, over the years, has developed into a reputable resort haven of Luzon as waterparks and private resorts that are a few hours' drive from Metro Manila were established and constructed. Some of which are Hidden Tropics, One Oceanus, San Rafael River Adventure, Leticia's Garden Resort, and Events Place, Mendoza's Private Pool, The Cabin Resorts, Cabin Look Resort, Casa Mariano Private Resort and Events Place, Sunnyside Garden Pool, and Nokori Private Resort.
The economic growth of Bulacan in the Philippines is evident with the industrial parks built in the province such as the Horizon IT Park in San Jose del Monte, the Golden City Business Park in Wakas, and the Grand Industrial Estate in Plaridel. These industrial and business districts or parks attract Filipinos living in Metro Manila to work in Bulacan instead of battling the daily traffic and congestion of Manila.
Another reason why Filipinos choose to live in Bulacan is the continuous development of road infrastructures in the province such as Stage 3 of the Metro Manila Skyway System and NLEX which makes traveling to Manila and other provinces around Bulacan easier.
ZAMBALES
Zambales is in the Central Luzon region. Its capital is Iba, which is located in the middle of the province. Zambales borders Pangasinan to the north and northeast, Tarlac to the east, Pampanga to the southeast, Bataan to the south, and the South China Sea to the west. Zambales is the second largest province in Central Luzon and is known for its sweet mangoes.
LIVING IN ZAMBALES
A simple life away from the city is what living in Zambales is. This is the main reason why Filipinos who want to retire, relax, or want to have a peaceful and homey lifestyle settle in this province.
Zambales has countless beautiful tourist spots to see. From enticing islands near the West Philippine Sea to coves and beaches, delicious delicacies, and a good mix of chill and thrilling activities, such as surfing, hiking Mt. Pinatubo, island hopping, and strolling around farms and wildlife sanctuaries.
Tourism plays a major role in the economy of Zambales. As both local and foreign tourists love the beaches in this province. Tourism creates job opportunities for the people living in and around this province.
Most of Zambales is still agricultural as it is one of the chief producers of rice, corn, vegetables, and root crops but there are industrial zones in the province that also provide jobs to their residents and neighboring provinces. Mining is also a booming industry in Zambales as deposits of Nickel and other minerals are abundant here.
LAGUNA
Laguna is a province in the Philippines located in the Calabarzon region in Luzon. It is located southeast of Metro Manila, south of the province of Rizal, west of Quezon, north of Batangas, and east of Cavite.
LIVING IN LAGUNA
Laguna is known for its stunning lakes, mountains, and falls, such as the Seven Lakes, Mt. Makiling, Mt. Banahaw, Pagsanjan Falls, and the Sierra Madre, which are common go-to places for Filipinos who love and find nature therapeutic.
Commercial companies are continuously developing in the province with the evidence of business centers, restaurants, shopping malls, and parks. BPO Industry is also growing in the province as some BPO companies started to establish their satellite offices in Laguna.
The availability of jobs from BPOs and the commercial industry; and the relaxing vibe of Laguna make Filipinos want to settle in this province.
CAVITE
Cavite is a province in the Calabarzon region of the island of Luzon in the Philippines. It is bordered by Metro Manila in the North, Laguna in the east, Batangas in the south, and by the South China Sea on the west.
Cavite is known because of its rich history, culture, and many National Heroes that it is sometimes called "Land of the Brave" or the History Capital of the Philippines.
LIVING IN CAVITE
Cavite is a fast-rising real estate and business hotspot in the country as Filipinos are considering moving here because it is near Metro Manila, and transportation infrastructure such as Skyway, South Luzon Expressway, Cavite-Laguna Expressway, and Cavitex are being constructed.
Tagaytay and Mendez Cavite, to name a few, have a cold and refreshing climate that some Filipinos find this area a perfect vacation spot and place to settle.
Aside from being a perfect vacation spot, Cavite's commercial establishment is continuously growing as shopping centers, malls, and supermarkets are being built in the province. Prestigious schools and universities such as De La Salle University Dasmarinas, Lyceum of the Philippines University – Cavite, Far Eastern University Silang, and San Sebastian College also provide access to education without going to Makati City or anywhere in Metro Manila. Lastly, BPO companies are progressing, which provides more jobs to people living in and around Cavite.
Are you looking for real estate properties to either settle or invest in these provinces? Visit All Properties to get a list of affordable houses and lots for sale from reputable developers in the Philippines. Find the best place to live with All Properties!