June 6, 2022
Real Estate Hotspots in Luzon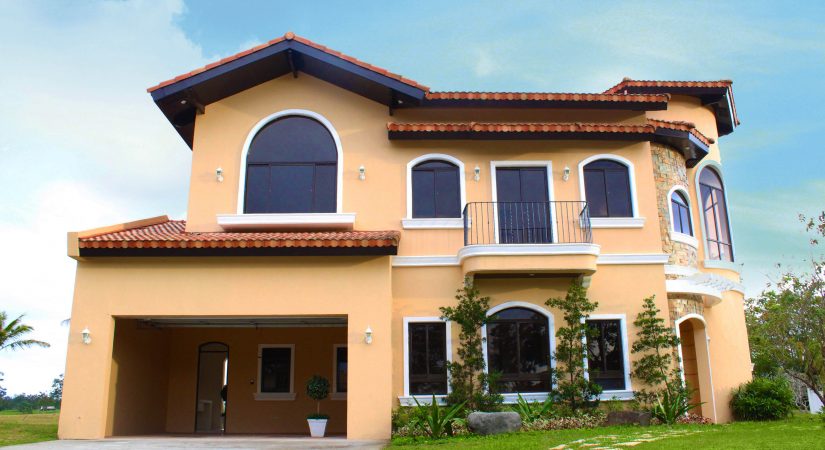 Amidst the pandemic, the real estate industry continues to grow in the Philippines as Filipinos still find investing in this sector profitable despite this unpredictable and challenging time.
For the longest time Metro Manila, Philippines has been the best location to invest in terms of real estate market. As it becomes crowded and with the pandemic, some Filipinos are eyeing to invest or buy houses and lots and lots for sale in developing provinces near Metro Manila.
Here is the rundown of provinces from North to South Luzon that is considered real estate hotspots.
NORTH AND CENTRAL LUZON
ILOCOS
Ilocos is a region in the Philippines, along the northwestern shore of Luzon Island. It is known for its historical sites, beaches, surfing sites, and the well-preserved Spanish colonial city of Vigan.
Department of Tourism data shows that in 2017 visitor arrivals in Ilocos increased 28.4 percent or 394,087 arrivals from 282,156 in 2016. Over the years a lot of progress has happened in this province. Some of which are related to tourism.
In 2020, Ilocos along with other provinces in North Luzon were included in the Department of Tourism's Tourism Road Infrastructure Project or TRIP. TRIP ensures that tourist destinations in the country are accessible to travelers by building concrete roads going to these destinations. Expressways were also built for lesser travel time.
Another indicator of this province's growth due to tourism is the continuous construction and development of real estate properties and the increasing number of investors who want to purchase house and lot for sale in Ilocos.
WHERE TO INVEST IN ILOCOS?
CAMELLA CANDON
An 11-hectare Spanish-inspired house and lot development with a countryside bliss and urban commercial buzz vibe along McArthur National Highway, Brgy. Tablac, Candon City.
Camella Candon is a dynamic community where everything that the residents need to enjoy life is here. Amenities such as a clubhouse, basketball court, playground, and parks are built to provide entertainment to the residents. Aside from this, Camella Candon is committed to the safety of its residents by providing 24/7 security.
BAGUIO
Baguio is also known as the "City of Pines" and the summer capital of the Philippines. It is approximately 250 kilometers north of Manila and situated in the Province of Benguet.
Baguio's average temperatures range from 15-23°C. The city rarely experiences temperatures higher than 26°C, even during the warmest parts of the year, that is why Filipinos and tourists love to visit this province. Baguio being a tourist spot and a highly urbanized province in the country contributes to the factor why investing in a property in this province is a good idea. To date, Filipinos are considering buying both house and lot or sale and condominiums in Baguio.
WHERE TO INVEST IN BAGUIO?
PRESELLING CONDOMINIUM IN BAGUIO
CROWNASIA BRENTHILL CONDOMINIUM
Brenthill is is a high-end vertical development that offers a relaxing and comfortable condo lifestyle. It is located near Baguio's known landmarks such as Baguio Cathedral, the Public Market, Teacher's Camp, the Pink Sisters, and the Botanical Gardens.
CROWNASIA CANYON HILLS CONDOMINIUM
Canyon Hills is a 3,645 sqm, nine-storey condominium along Pacdal Road and one of CrownAsia's Premium Vertical Development in Baguio. Canyon Hills is situated in the pine forest of the Cordillera Mountains.
PAMPANGA
Pampanga is a province in Region III, Central Luzon. It is bordered by the provinces; Tarlac to the north, Nueva Ecija to the northeast, Bulacan to the east, The Manila Bay to the central-south, Bataan to the southwest, and Zambales to the west.
Pampanga's terrain is flat with one mountain, Mount Arayat, and a river, Pampanga River. The capital of Pampanga is the city of San Fernando while Angeles City is classified as a first-class and highly urbanized city.
Today, Pampanga is known as the Culinary Capital of the Philippines because most of the best Filipino cuisines are from here. People living in Pampanga are also known to have a passion and skill for cooking.
Aside from this, Pampanga is one of the best provinces in the country to invest in because of its accessibility to Metro Manila and other provinces in Central and North Luzon through NLEX, North Luzon Express Way, and SCTEX, Subic-Clark-Tarlac Express Way. Pampanga also has an international airport where both local and international trips are available.
As Metro Manila becomes congested businesses are looking to move to provinces where tax is low and less congested. Pampanga is one of the ideal provinces that this business considers.
WHERE TO INVEST IN PAMPANGA?
CAMELLA SORRENTO
Camella Sorrento is in Mexico, Pampanga. It is an Italian-inspired exclusive house and lot development that offers a lot for sale where you can build your dream houses.
CAMELLA PAMPANGA
Camella Pampanga is a nine-hectare house and lot development with a Spanish-inspired house and lot community. Its amenities include a stately entrance gate, clubhouse, basketball court, playground, lush green parks, and round-the-clock security.
Camella Pampanga is in Angeles City, Pampanga, and a few minutes away from the Diosdado Macapagal International Airport, business centers, malls, schools, churches, major transportation points, and from Subic-Tarlac Expressway.
LESSANDRA APALIT
Lessandra Apalit is a Mediterranean-themed community located at Brgy. Paligui, Apalit. Its amenities include a clubhouse, basketball court, swimming pool, a playground, and round-the-clock security of CCTVs and roving guards. It is accessible to North Luzon Expressway (NLEX) and McArthur Highway making it easier to go to commercial and business areas for leisure and work.
BULACAN
The province of Bulacan is situated in Central Luzon and one of the nearest provinces in Metro Manila. Bulacan is in the north of Metro Manila and bordering the provinces of Pampanga to the west, Nueva Ecija to the north, Aurora and Quezon to the east, and Metro Manila and Rizal to the south.
The economic growth of Bulacan is evident with the industrial parks built in the province such as the Horizon IT Park in San Jose del Monte, the Golden City Business Park in Wakas, and the Grand Industrial Estate in Plaridel. These industrial and business parks attract Filipinos living in Metro Manila to work in Bulacan instead of battling the daily traffic and congestion of Metro Manila.
Another reason why Filipinos choose to live in Bulacan is the continuous development of road infrastructures in the province such as Stage 3 of the Metro Manila Skyway System and NLEX which makes traveling to Manila and other provinces around Bulacan easier.
WHERE TO INVEST IN BULACAN?
LESSANDRA BALIWAG
Lessandra Baliwag is located at Brgy. Tangos, Baliwag, Bulacan. It is an 18-hectare Italian-inspired development of quality and affordable house and lot for sale in Baliuag, Bulacan. It has a complete set of amenities from pool, basketball area, clubhouse, open spaces, and playground. It is also accessible to the North Luzon Expressway (NLEX) and has a 24/7 safe and secured environment.
LESSANDRA BULAKAN
Lessandra Bulakan is a 38-hectare Mediterranean-inspired community offering quality and affordable houses and lots at Brgy. Matungao, Bulakan, Bulacan. It has amenities such as a clubhouse, swimming pool, playground, basketball court, and open space. It is accessible to North Luzon Expressway (NLEX) making it a perfect place to settle in if you are feeling congested or working and have business in Metro Manila.
LESSANDRA PROVENCE
Lessandra Provence is located at Brgy. Lagundi, Plaridel, Bulacan. It is a master-planned community offering affordable houses and lots in Plaridel, Bulacan. It has amenities such as a basketball court, swimming pool, a play area, a clubhouse, and 24/7 security. Lessandra Provence is near North Luzon Expressway (NLEX) and provides easy access to commercial centers such as Vista Mall Malolos, Metro Manila, and other parts of Bulacan.
LESSANDRA SAN ILDEFONSO
San Ildefonso is a 23-hectare Spanish Mediterranean-themed community with 24/7 security at Brgy. Garlang, San Ildefonso, Bulacan. It has leisure spaces, a swimming pool, basketball area, playground, a clubhouse and is accessible to North Luzon Expressway (NLEX).
CAMELLA MONTICELLO
Camella Monticello is the newest development of Camella in Bulacan. It is located in San Jose del Monte and has amenities such as a clubhouse, a swimming pool, and a playground.
CAMELLA STA MARIA
Camella Sta Maria is in Brgy Pulong Buhangin, Sta Maria, Bulacan. It is a 30 hectares land development that offers both residential and commercial properties.
Camella Sta Maria is the nearest Camella Project in the Philippine Arena.
RIZAL
ANTIPOLO
Living in Antipolo feels like you are on vacation as it gives the benefit of living in a place surrounded by nature and at the same time within proximity to the city.
Antipolo is the nearest tourist haven in Metro Manila. It is the home to scenic restaurants such as Burrow Cafe Antipolo, Crescent Moon Cafe, and Cafe Rizal by Peppermill.
Aside from this, the Province of Antipolo showcases Filipino Art from Museum such as Pinto Art and the pottery studio of Lanelle Abueva-Fernando, who is known for making functional, handmade stoneware ceramics.
Nature lovers who want to go on a retreat or looking for adventure also love to visit the province as it cradles Mount Purro Nature Reserve, a forest sanctuary in the foothills of the Sierra Madre Mountain range, and Luljetta Hanging Garden and ATV Adventures Rizal.
With the continuous road infrastructure of C6 road, MRT4, and LRT2 extension, traveling to Metro Manila from Antipolo and vice versa is faster and convenient. This is also one of the reasons why more and more Filipinos are considering settling in this province.
WHERE TO INVEST IN ANTIPOLO?
CAMELLA MONTEGO
A gated community with family amenities such as 24-hour security, community multi-purpose hall, basketball court, parks, and playground.
CAMELLA CRESTWOOD
Camella Crestwood is an American-themed house and lot development that is accessible via Sumulong Highway, Ortigas Avenue Extension, and C-6 in the south Camella Crestwood provides safety and security by having a 24-hour guarded entrance gate and roving guards. It also has amenities such as a playground, clubhouse, and swimming pool.
CAMELLA SIERRA METRO EAST
Camella Sierra Metro East is an eight-hectare house and lot community located along M.L. Quezon Avenue, in the crossroads of Antipolo and Teresa in Rizal. It has amenities such as a clubhouse with a swimming pool, a covered basketball court, a playground, a bike trail, and jogging paths.
Camella Sierra Metro East is 25 minutes away from Ortigas Central Business District and accessible to malls, schools, restaurants, coffee shops, government institutions, hospitals, art galleries, places of worship.
SOUTH LUZON
CAVITE
Cavite is a fast-rising real estate and business hotspot in the country as Filipinos are considering moving here because it is near Metro Manila, and transportation infrastructure such as Skyway, South Luzon Expressway, Cavite-Laguna Expressway, and Cavitex are being constructed.
Tagaytay and Mendez Cavite, to name a few, have a cold and refreshing climate that some Filipinos find this area a perfect vacation spot and place to settle.
Aside from being a perfect vacation spot, Cavite's commercial establishment is continuously growing as malls and supermarkets are being built in the province.
Prestigious schools and universities such as De La Salle University Dasmarinas, Lyceum of the Philippines University – Cavite, Far Eastern University Silang, and San Sebastian College also provide access to education without going to Metro Manila. Lastly, BPO companies are progressing, which provides more jobs to people living in and around Cavite.
WHERE TO INVEST IN CAVITE?
LESSANDRA TANZA
Lessandra Tanza is a 33-hectare, Mediterranean-inspired subdivision located at Brgy. Bagtas. It is accessible to the road networks going to Metro Manila, such as the CAVITEX, Cavite Expressway, SLEX, South Luzon Expressway, and CALAVAX, Cavite Laguna Expressway. Lessandra Tanza has amenities such as a swimming pool, clubhouse, basketball court, and playground.
CROWNASIA AMAFI AT THE ISLAND PARK
CrownAsia Amafi at the Island Park is an Italian-style home with a relaxed resort-like atmosphere and protected open spaces.
CROWNASIA CARMEL
Carmel is a Premium House and Lot in Bacoor, Cavite. It has laidback, sophisticated homes and amenities perfect for Northern California-like living.
CROWNASIA CITTA ITALIA
Citta Italia is another Premium House and Lot For Sale in Bacoor, Cavite with Italian-inspired residential properties.
CROWNASIA PONTICELLI
Ponticelli is an 18-hectare Italian countryside community with premium houses and lots in Daang Hari, Cavite. It is a proud development of Crown Asia as Ponticelli is characterized by the impression of the beautiful, sloping terrain meeting the serene skies.
CROWNASIA VITA TOSCANA
Vita Toscana is an exclusive 8-hectare Italian-inspired neighborhood located along Molino Boulevard in Bacoor, Cavite. Vita Toscana provides a luxurious and refreshing atmosphere with its beautifully crafted, elegant, and sophisticated Italian-inspired homes.
CROWNASIA VITTORIA
Vittoria is a 3.2 hectares residential development with a rustic charm of the comfortable Italian countryside.
CROWNASIA AMICI
Amici is located in Daang Hari, Cavite. It is a friendly and safe neighborhood with two guarded entry gates, high property fences with well-lit roads, and a linear road that runs through the community's interior.
CROWNASIA VIVACE
CrownAsia Vivance is a 3-hectare executive village with an Italian concept. It is secured by an entrance gate and perimeter fence and has amenities like gardens, parks, and playgrounds.
CAMELLA ALFONSO
Camella Alfonso is a beautifully landscaped area with amenities such as a clubhouse with a basketball court, wellness area, fitness gym, butterfly sanctuary, bird aviary, walking trails, pine trees, and jogging paths. It is accessible to malls, hospitals, neighboring cities, and tourist destinations in Tagaytay. The area has cold weather and a relaxing atmosphere which makes it a perfect place to live in.
CAMELLA SILANG TAGAYTAY
Camella Silang Tagaytay is an Italian-Mediterranean-inspired community with house models that has a built-in or optional balcony perfect for coffee sessions while enjoying the Tagaytay weather.
LAGUNA
Laguna is a province in the Philippines located in the Calabarzon region in Luzon. It is located southeast of Metro Manila, south of the province of Rizal, west of Quezon, north of Batangas, and east of Cavite.
Laguna is known for its stunning lakes, mountains, and falls, such as the Seven Lakes, Mt. Makiling, Mt. Banahaw, Pagsanjan Falls, and the Sierra Madre, which are common go-to places for Filipinos who love and find nature therapeutic.
Commercial companies are continuously developing in the province with the evidence of business centers, restaurants, malls, and parks. BPO Industry is also growing in the province as some BPO companies started to establish their satellite offices in Laguna.
The availability of jobs from BPOs and the commercial industry; and the relaxing vibe of Laguna make Filipinos want to settle in this province.
WHERE TO INVEST IN LAGUNA?
LESSANDRA CALAMBA
Lessandra Calamba is a 14-hectare Mediterranean-inspired community located in Brgy. Palo Alto, Calamba, Laguna. It has an overlooking view of Laguna de Bay facing Mt. Makiling. It has amenities such as a swimming pool, clubhouse, playground, and basketball court. Lessandra Calamba is accessible to South Luzon Expressway (SLEX) and Cavite-Laguna Expressway (CALAX).
CROWNASIA VALENZA
Valenza is a 25-hectare community in Sta. Rosa, Laguna that has a unique charm and romantic vibe of Italy.
CROWNASIA LA MAREA
La Marea is located in San Pedro, Laguna. It is a Southern American-inspired community with homes that are nostalgic of American country living and real estate.
CROWNASIA FORTEZZA,
Fortezza is a 15-hectare Italian-inspired neighborhood located in the city of Cabuyao, Laguna. It has some of the best properties in the real estate market.
To view more house and lot for sale located on real estate hot spots in Luzon, visit ALL PROPERTIES.