November 7, 2022
The Real Deal On Buying A House Entirely Online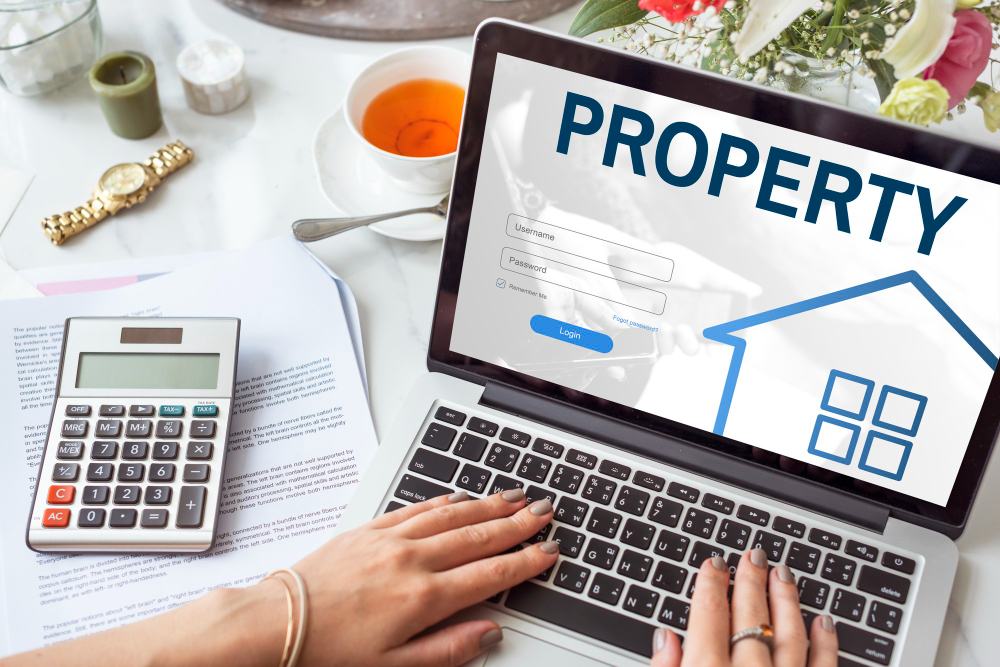 A house can be purchased online—the ability to complete the entire process without leaving your couch. According to a 2021 National Association of Realtors study, 97% of all homebuyers used the internet in their home search (NAR). Most buyers viewed nine homes over an eight-week period, with five homes viewed solely online—and most buyers found their eventual forever home online.
The benefits and drawbacks of buying a house online
Buying House Online Pros
Buying a house online has never been easier or more reliable than it is right now. There are countless ways to conduct your own internet research from home, whether you're looking through high-quality images and videos packaged by your real estate agent or researching neighborhoods where you might want to live.
Furthermore, there are ways to complete every step of the process of purchasing your next home quickly and from the comfort of your current residence.
From walkthroughs to appraisals, inspections, and notarizations, technology can replace in-person transactions and meetings. It was simply never fully utilized until 2020. COVID-19's spread hastened the full activation of these digital tools. New technology has proven useful in the home closing process, in addition to online options for finding a top real estate agent in your area and digital communication platforms.
In addition to looking for homes on the open market, you can also bid in online foreclosure auctions to find a great deal on a house. The bottom line is that there are numerous online resources for completing a home purchase.
Online Homebuying Process Drawbacks
The most obvious disadvantage of online home shopping is that you cannot physically inspect the property. When testing appliances, you cannot feel the tactile qualities of the home, such as how hard the wood flooring is, the water pressure, or how well the appliances work.
This is why it's critical to find the right experts and professionals to guide you through the process and to put your trust in them to deliver in your best interests. To secure your real estate and mortgage network, you must first do your research.
How To Buy House Online
There are many ways in which buying a house online is similar to the traditional home buying process, but there are some significant differences. Let us go over the steps.
Locate a Lender Who Provides Mortgage Online Services.
If you intend to buy a house online, it is advantageous to work with a lender who specializes in completing the mortgage process online as well. When you qualify for a loan, they check your credit and request documentation about your income and assets so you know exactly how much you can afford. In the real estate industry, this is known as mortgage pre-approval.
Select the Right Real Estate Agent
You may believe that if you're house hunting online, you can find one on your own, and you don't need to use real estate agents, but a real estate agent with experience in virtual home buying can be extremely valuable.
Someone who has previously made offers and negotiated for online real estate transaction or listings can assist you in determining how much to offer. They may also be able to help you spot things that are and aren't shown in the pictures that may indicate the condition of the house or requires home inspection.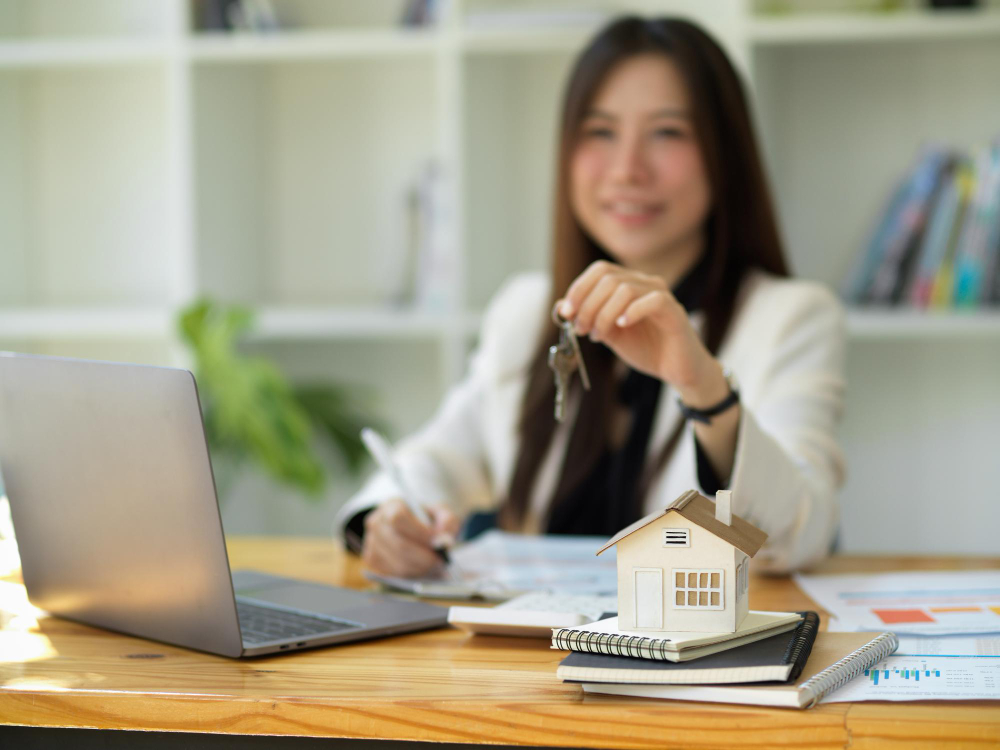 When you've found a home and want to make an offer, it's critical to have an experienced real estate agent or local agent advocate negotiating on your behalf. You may only buy a house once every decade or so, but many real estate agents are out there every day in the current housing market.
They understand how much homes sell for and what constitutes a good offer. They can give you digital video tours, process in home notary visit, process closing documents and the best chance of getting the house without being taken advantage of on the asking price.
Begin Your Online Home Search
This is the part of the process that most people find both exciting and intimidating. It's now time to locate the home you want. We recommend making a list of what you really need in a house and what would be nice to have before visiting any of the sites mentioned above.
It's a seller's market across much of the country. Given that, you should at least be prepared for the possibility that you will be unable to find a home that meets all of your requirements while remaining within your price range. However, if you can find a house that meets all of your needs and most of your desires, you'll be fine.
One of the really nice things about house hunting websites or apps is that they almost always have very robust filtering capabilities that allow you to tailor your search to the homes you want to see in a given area in seconds. The rest is up to you and your real estate agent to investigate.
Make a proposal
It's time to make an offer now that you've found a home. The listing agent's contact information will be available on the website where you found the home. You can then work with your agent to put together an offer.
Any offer that you can make in person can also be made online, including cash offers and mortgage-backed offers. You should also include any contingencies you want, such as those for inspection and appraisal, in your offer.
Your agent will be able to provide you with advice, but don't take it lightly. If something goes wrong, contingencies are usually the only way to get your earnest money deposit back.
When a seller receives your offer, he or she can accept, reject, or counter it. If they make a counteroffer, it's not uncommon for there to be some back-and-forth. Sometimes it's not the price that gets in the way, but the move-in date or the timing for various contingencies. You should seek advice from your agent.
Begin the Closing Procedures
If your offer is accepted, you must now prepare everything so that you can proceed with the closing process. Several things must occur in a short period of time or due diligence period in order for this to occur – Underwriting, Appraisal and Inspection.
Complete the Purchase of Your New Home
It's closing day now that you've received final underwriting checks, an appraisal, and an inspection.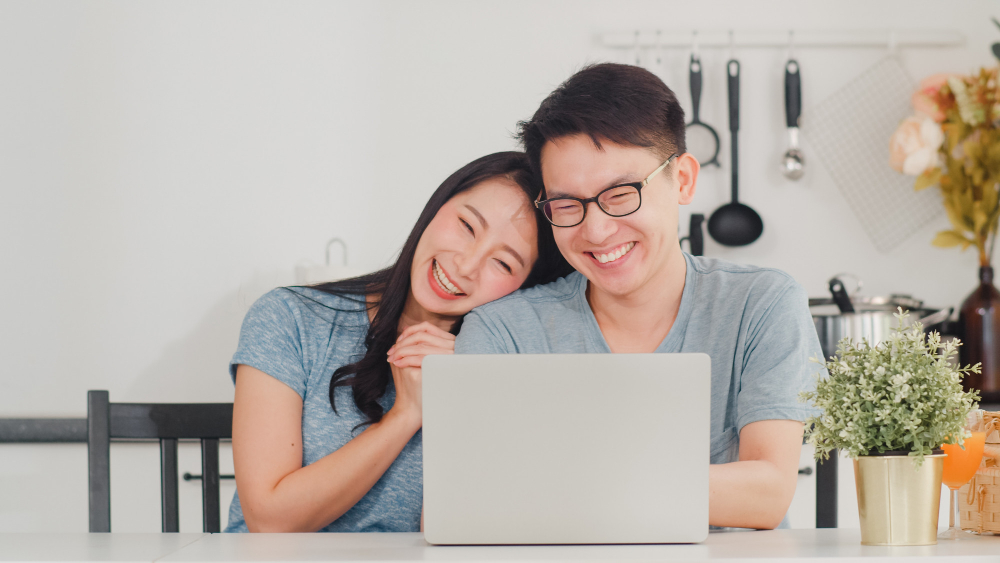 Browse Real Listings at AllProperties
Buying a home is a costly and challenging financial and legal process, and compiled images can deceive you unintentionally. Buying a home online makes perfect sense if you work with the right partners (buyer's agent or real estate brokerage), are willing to do your homework through different online listings, and aren't afraid of making a costly mistake.