September 13, 2023
The Increasing Demand of Real Estate Investment in Ortigas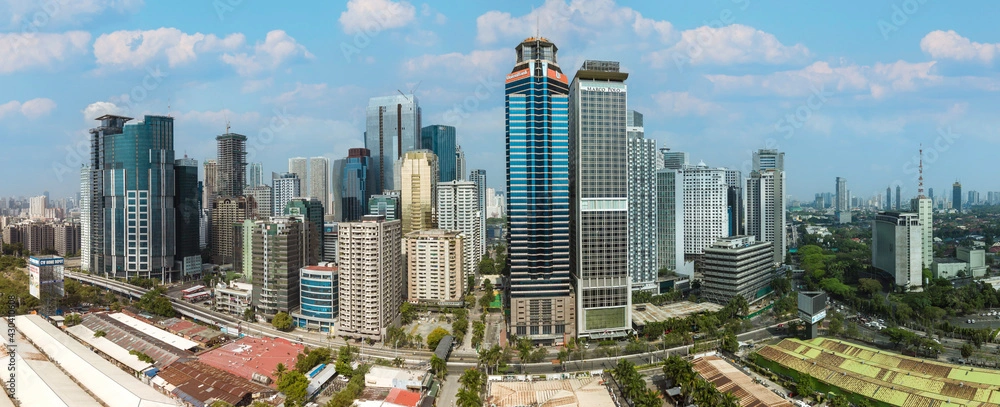 One of Southeast Asia's most dynamic and rapidly expanding real estate markets is that of the Philippines. The economy of the nation has thrived in the last ten years, and real estate values have increased dramatically. The Philippine real estate industry has remained strong despite the recent slump in the global economy. The market for real estate in the Philippines appears to be resilient and well-positioned to continue profiting from the rising demand for housing and investment options.
Ortigas Center is located at the borders of Quezon City, Mandaluyong City, and Pasig City. It is Metro Manila's second-most significant business sector after Makati City CBD and spans more than 100 hectares (250 acres). Ortigas Center Association, Inc. governs it.
It can be reached from many locations within Metro Manila thanks to its advantageous position. Ortigas is connected to other areas of the metropolis by two major thoroughfares, EDSA and Ortigas Ave.
The number of commercial and office buildings at Ortigas Center are somehow famous and well known. As a result of the presence of local and international companies in this area are mostly for business and investment. The area is definitely a place for large number of businesses, including those in the BPO (call centers), information technology, real estate, telecommunications and many more. Who doesn't want to work in offices in Ortigas, right?
REAL ESTATE INVESTMENT DEMAND
Both residential and commercial properties are anticipated to be in high demand in the Philippines over the next five years. It is anticipated that home sales would increase by 5 to 8% while prices remained the same due to the strong economic expansion and increasing demand for residential properties.
Additionally, it is anticipated that demand for apartments and condominiums would increase while single-family home values will continue to be lower than in previous years.
In 2023, significant economic growth is expected to help the housing market's recovery. Following a 5.7 percent growth in 2021, the Philippine economy rose by 7.6 percent in 2022. The government projects that the economy will expand by 6% to 7% this year.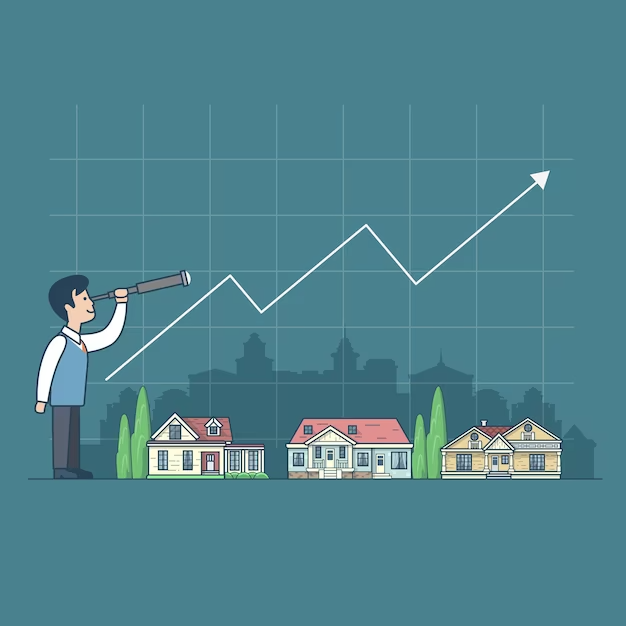 The country's real estate market is anticipated to have high odds of continuing to improve in 2023 after recovering from the COVID-19 crisis' repercussions.
The Philippines' GDP increased by 7.6% last year. The fastest expansion in the country in more than 40 years, according to Colliers, could be a "positive signal" for the real estate market. This is because over the years, the market has mirrored the boom-bust cycle of the country's economic production. This economic growth is expected to benefit the housing and office sectors.

Here are some of the reasons why you should invest in ortigas and Live the dream:

Lifestyle, entertainment, and commerce
Because of its lively surroundings, Ortigas Center is an excellent location as well. Numerous various enterprises, including malls, schools, hospitals, and public parks, can be found in this region of Metro Manila.
Living in Ortigas Center will keep you entertained all the time because there are so many things to do there. This business district has it all, whether you want to go shopping to reward yourself after a long work week or enjoy some peace and quiet in the park.
You have access to some of the city's top eateries when you live in a condo in Ortigas Center. You can choose from a delicious variety of regional and global cuisines. Some of the famous mall in Ortigas are SM Megamall, Robinsons Galleria, and shopping malls in Greenfield district.

You won't go hungry in Ortigas, whether you're in the mood for a late-night nibble or an all-day breakfast. Additionally, there are numerous supermarkets and convenience stores in the vicinity, so you can always fill up on necessities.
It resembles a one-stop shop but is much larger. Additionally, one-stop shops help us save time. It's quite practical. Additionally, there are many mall types for various moods.
You don't need to leave Ortigas if you enjoy spending time in bars or staying in hotels for a luxurious staycation. High-end hotels and malls are located nearby. Real estate is frequently in higher demand in well-known tourist areas.
There are many hotels in Ortigas Center that welcome both visitors and business people. The Marco Polo Ortigas, the Edsa Shangri la plaza Manila, and the Oakwood Premier Joy-Nostalg Center Manila are all well-liked choices in business districts.
The appealing prospect of living and working in Ortigas is heightened by these advantages, which helps to drive up real estate demand.
Thanks to its shopping centers, parks, and restaurants, the area provides a good mix between work and play. This raises inhabitants' and workers' quality of life, increasing demand for both residential and commercial properties.
Transportation and High Foot Traffic
There are many ways to get to and from Ortigas Center. Taxis, jeepneys, and city buses are popular means to move around. Access to other areas of Metro Manila is made easier by the direct connection between the Ortigas MRT Station along EDSA and the Manila Metro Rail Transit System.
During peak hours, Ortigas Center may encounter severe traffic congestion, similar to other major business centers in Metro Manila. The increase of commuters, cars, and pedestrians is primarily to blame.
Major modes of transit pass via the city's main thoroughfares, therefore the possibilities for public transportation are not limited. Additionally, Ortigas Avenue is home to a number of transit hubs that facilitate commuters' usage of buses, jeepneys, trains, UV Express shuttles, and even ferries via the Pasig River Ferry system.
Infrastructure improvements like the Ortigas Greenway Project and the BGC-Ortigas Link Bridge, commonly known as the Kalayaan Bridge, make it simple to make ortigas station go to other prime Metro Manila CBDs such as the Bonifacio Global City, Shaw Boulevard and Makati City. The Ortigas North Station and the Ortigas South Station, two Metro Manila Subway System stations, would also be located at Ortigas.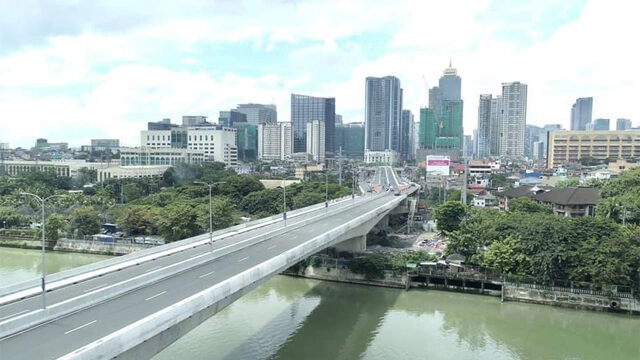 Increased employment, higher wages, and increased consumer confidence can all result from strong economic success. The demand for both residential and commercial real estate may increase as a result.
Along with various business buildings in the center, there are many eateries all around the University of Asia and the Pacific that mostly cater to hungry students and staff. These can be modest cafés and restaurants that specialize in cuisine from around the world or well-known casual dining spots.
The accessibility of Ortigas Center is improved by ongoing infrastructure works such transportation improvements and road extensions. Higher real estate demand results from improved infrastructure making the location more appealing highly accessible to both businesses and inhabitants.

RELATED: The Influence of Top Schools on Property Prices
Career and Education
Several local banks and financial institutions, IT firms, BPO firms, advertising agencies, pharmaceutical firms, and several other consumer companies have their corporate headquarters in the Ortigas Central Business District building, which is another corporate powerhouse. Additionally schools, famous schools like Saint Pedro Poveda College, Lourdes School, and St. Paul College Pasig are close by this important business district.
Numerous work prospects are created by the company focus in Ortigas Center such as San Miguel Corporation, the famous Jollibee Foods Corporation and many more. The demand for homes in neighboring areas and residential complexes rises as more individuals look for jobs in this area.
There are numerous alternatives that you can explore without relocating to any other city and reducing the distance between your home and your ideal place of employment if you're looking to kickstart or advance your career.
The 31 members of the Asian Development Bank chose in 1966 to locate the institution's main offices in Ortigas Center, which is located along ADB Avenue. With a height of 215 meters, the BSA Twin Towers in St. Francis Square are the fourth and fifth tallest buildings in the Philippines. They were completed in 2000.
The PSE Center, originally known as the Tektite Towers, is situated next to Exchange Road and houses the second trading floor of the Philippine Stock Exchange.
The University of Asia & the Pacific, which includes five schools and focuses on teaching political economy, development, and international relations, is the most well-known of the esteemed educational institutions to be found in Ortigas Center.
Residences and Condominiums
There are present at Ortigas Center, despite the fact that it is largely a commercial area. People who work nearby can live conveniently in these residential and high rise office towers, building towers, and forego the daily drive.
With current construction projects, Ortigas Center will continue to change. The district's ongoing attempts to improve the urban landscape include the construction of new office buildings, apartment complexes, and infrastructural upgrades.
Housing and commercial office space in need rises in tandem with population growth. More residences, workplaces, shops, and other real estate developments are needed as the population grows.
The average cost of living is a significant aspect that will influence your decision to move to a location in addition to lifestyle considerations. Pasig's property value and total cost of living are still slightly cheaper than those in other sections of Metro Manila, despite Ortigas' rise as a major business hub in the nation.

Where do you believe you can invest in Ortigas that would cover the aforementioned factors?

1. The Currency, Vista Residences
Through The Currency, Vista Residences, your dependable real estate partner, provides its residents with a wide range of options. One of the best and most desirable areas to live nowadays is in Currency. This is located in the center of Ortigas Business Center, one of the busiest and largest business district in three cities and areas in the nation. This 32-story glass and steel wonder is amazing. The important avenues F and Garnet flank the city. Ortiz Jr. Residential and commercial buildings coexist here, blending work and rest. Retail stores and dining establishments will be located in a ground-level commercial plaza.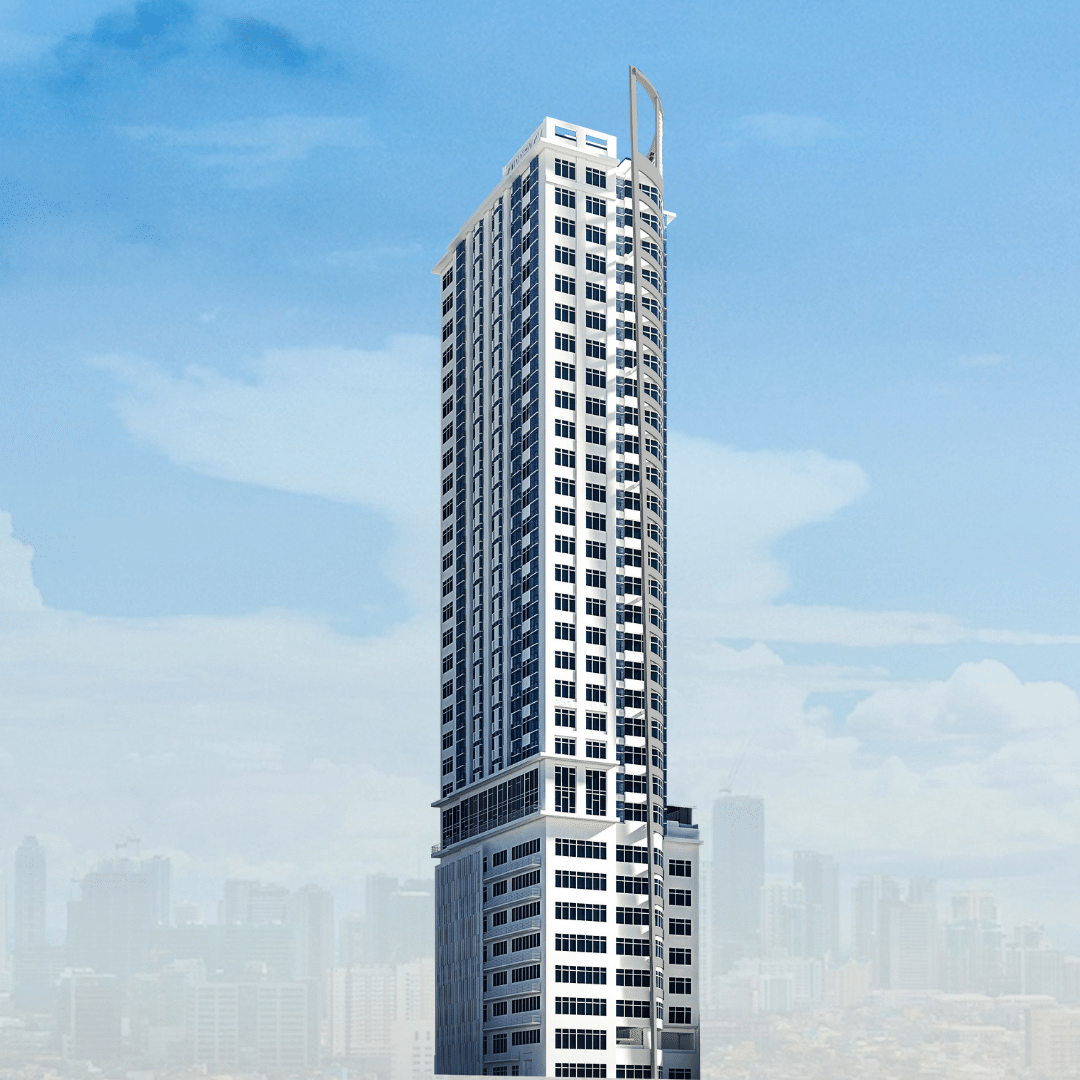 Each apartment features imaginative and useful space layout. The Vista Residences' guiding principles center on functionality, aesthetics, and the construction of homes that people may call "home."
This condo on Ortigas Avenue boasts first-rate amenities ideal for young professionals and people searching for homes in the metro area close to Pasig's convenient locations and activities. Its prime location also guarantees that everything you need will be accessible.
2. The Spectrum, Vista Residences
One of Vista properties' top properties, The Spectrum, is found in the heart of Ortigas Pasig, one of the major business hubs of the nation. At Julia Vargas and F, a pre-selling project of 34 stories will soon be completed. Pasig City's Ortigas Jr. and Garnet Street intersection. It blends a commercial and residential sector, striking a balance between comfort and convenience and the quick-paced lifestyle of a busy street. The ground floor will house the restaurants and businesses.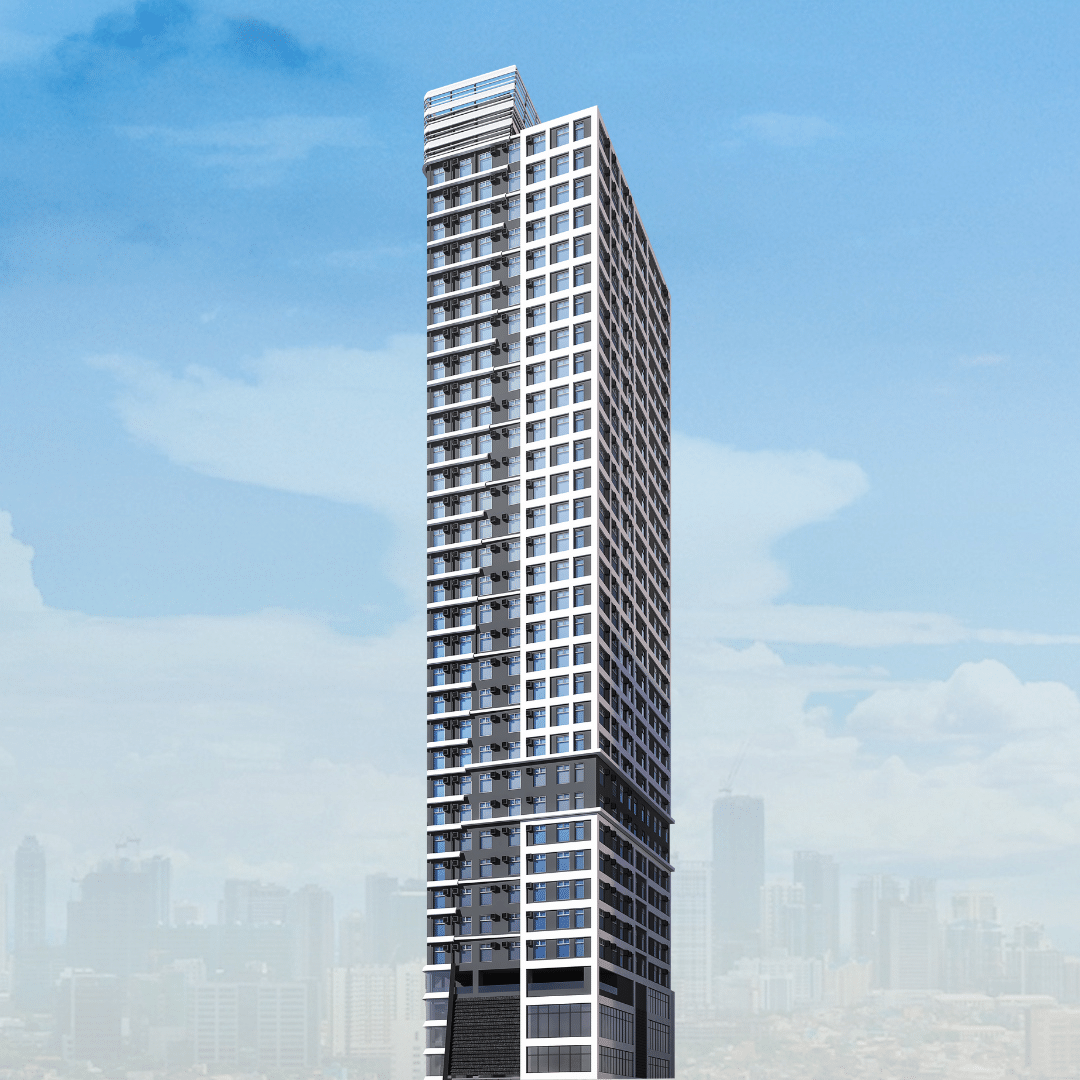 Because the color spectrum depicts the variety of hues from the lightest tint of white to the darkest shade of black, future Spectrum residents will have access to a diverse range of alternatives in whichever subject or vocation they are passionate about.
Each unit has a special and useful space arrangement. It makes sense, given that the guiding idea of Vista Residences is to focus on offering condominiums with open spaces that people can actually call "home."

If you decide to purchase a condo in Ortigas, you can live just a few minutes from your place of employment. You may go to work every day and be productive because of this.

Additionally, as Ortigas. core business center is particularly motorcycle and pedestrian friendly, you won't have to worry about getting stopped in traffic.
Due to a combination of all these elements, Ortigas Center has a thriving real estate market that is defined by a high demand for both commercial and residential properties. It's crucial to keep in mind that market conditions can shift over time, and a number of outside factors may have an impact on future real estate demand.

The real estate market increases together with the Philippine economy. With ongoing expansion and development, the real estate industry in the Philippines' future becomes more promising.
Due in large part to the rising demand for housing in urban areas, the Philippines' condominium industry started to take shape in the late 20th century. This demand was influenced by the expansion of the business process outsourcing (BPO) sector, foreign investments, and the country today rising middle class.
The need for housing is anticipated to increase as the population expands. The government is also funding infrastructure improvements that will strengthen the economy and increase employment. As a result, more people will have extra money to spend on real estate.
The Philippine real estate market is also opening up more to international investors, bringing in more money that fuels the sector's expansion.
For any person or family, condo living in Ortigas offers the ideal combination of convenience, safety, and comfort. Purchase a condo or property in this area to take advantage of the accessibility and financial opportunities that come with living in this busy commercial zone.

Read more here: AllProperties Latest Blogs