November 7, 2022
Work-from-home Jobs You Can Try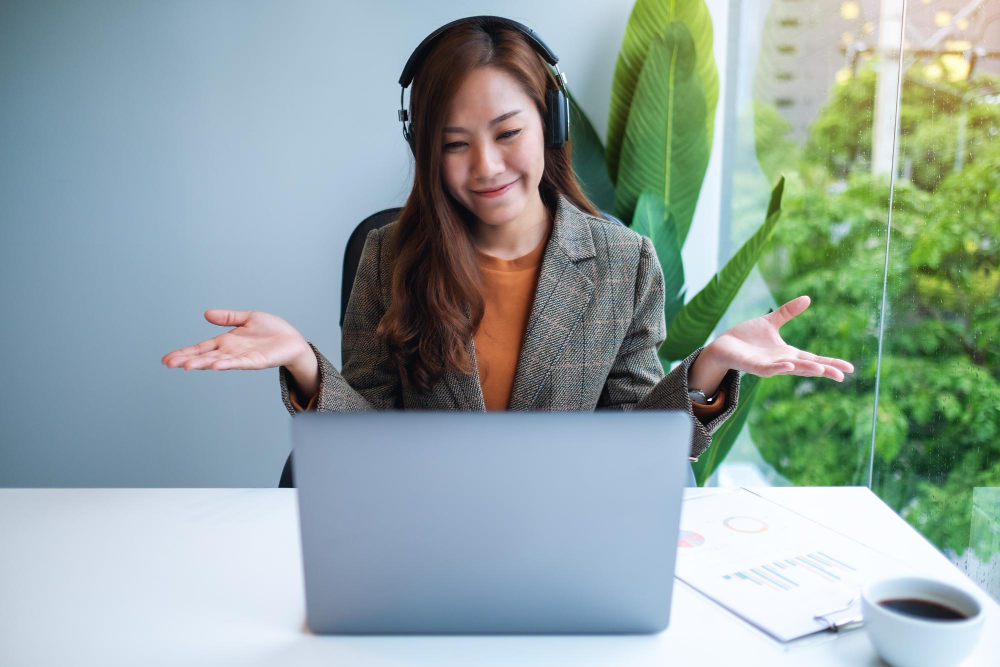 We're living in a time when the way we work is changing. The growth of technology and remote working has made it easier than ever to work from home. In this post, we've listed some of the best work-from-home jobs you can try in the Philippines.
Advantages of Working from Home
The number of people working from home has been increasing in the past few years. It's not difficult to understand why. Working from home offers a lot of advantages over working in an office. You don't have to deal with traffic and other problems that come with commuting. You can save on transportation and other expenses.
Moreover, working from home means that you can spend more time with your family and friends, which is especially important if you're a parent. If you work from home, you don't have to worry about getting a babysitter and losing precious time with your family.
If you're on a job search for work-from-home jobs, here are some things to consider:
Social media marketer
You can work from home as a social media marketer. To be a social media marketer, you will have to know how to use Facebook, Instagram, Twitter, and other platforms like LinkedIn and Pinterest.
You have to create content for the company's page on these sites. You also need to build their community through engaging posts and events.
In addition to that, you should be able to develop strategies that are focused on increasing sales through digital marketing campaigns including email marketing and search engine optimization (SEO).
Having a job title of social media marketer may require additional skills depending on the type of industry your employer is in such as graphic design or writing skills if you are creating multimedia content for their business pages like videos or images.
Digital marketing specialist JOB TITLE
Digital marketing is a type of marketing that involves promotion or the pursuit of attention. It covers an array of activities such as social media, email, search engine optimization (SEO), online advertising, and public relations.
It's all about reaching out to your target audience. For example, you are a travel agent and you need to get more people to book with you; so, instead of just posting ads on Facebook and expecting people to come calling for reservations, you start by creating engaging content such as destinations that are trending in the country or even worldwide so your clients can enjoy reading about them before deciding what trip they want to book.
This will help boost their interest in booking with your agency because they're interested enough in what's happening around them.
Real Estate Agent
The real estate industry is one of the largest in the country, with hundreds of thousands of people employed in this sector. It's also a good option for those job seekers who want to work from home.
If you have experience as a real estate agent or if you are just starting out, there are many opportunities to work from home as a real estate agent through digital means.
On the job board of a real estate agent, you will be required to register with a real estate agency and undergo training before you can start selling properties. If you're looking for part-time work or something more flexible, then this might be a good option for you.
Blogger
If you have a knack for writing and can come up with interesting topics to write about, a blog can be a great way to make money from home. In fact, many people create blogs as side hustles while they continue working full-time in other areas. Blogging is not just limited to writing: You can also create video content such as tutorials or how-to videos that your audience will enjoy.
For bloggers who want to make money from their blogs, there are many monetization options available such as selling advertising space on their site or affiliate marketing (where you promote someone else's products and services). If these methods don't seem appealing, consider selling your own products—whether it's ebooks or physical items like t-shirts—or offering consulting services related to your area of expertise.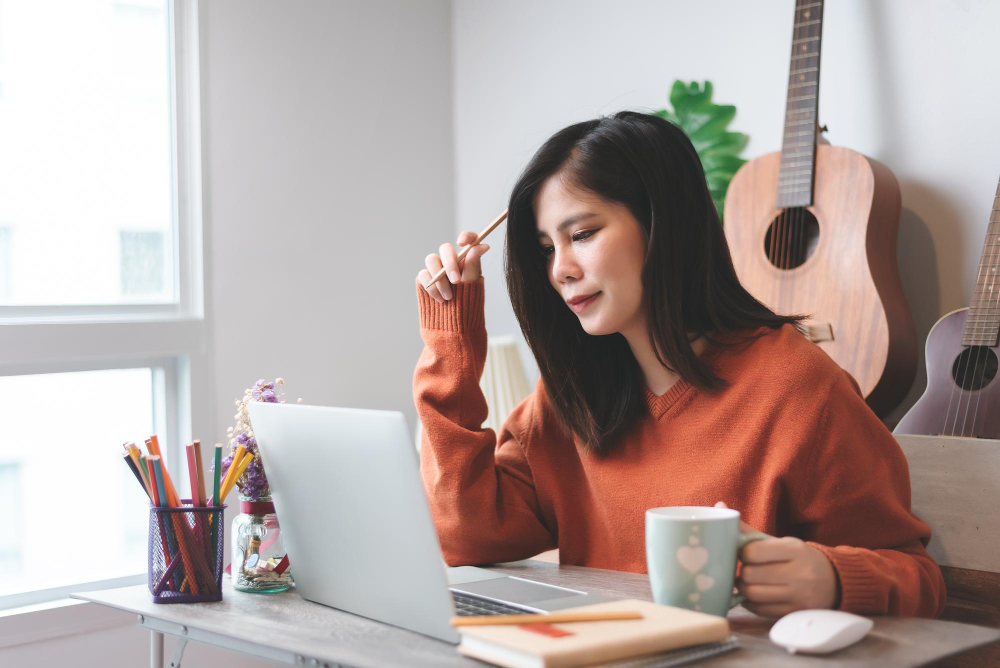 Online seller
Online sellers are the people who sell products or services via an online platform. You can start your own business and make money by selling stuff on social media pages like Facebook, Instagram, and even Tiktok.
There are many ways you can become an online seller, for example:
Start a Facebook fan page where you post photos of products that you want to sell. Use hashtags like #onlinesell, #onlinesellingph, etc., so that people searching for these keywords could find your page more easily and also share with their friends as well.
Create accounts on other social media platforms like Pinterest (especially if you have a lot of followers there), YouTube, Instagram, or Twitter where you can post links to your product listings on other websites.
Web developer
Web development is a career that involves creating and maintaining websites, apps, and other technology. This can be in the form of a front-end developer (who creates the website's appearance) or a back-end developer (who builds its functionality).
Generally, you'll need to have some knowledge of HTML/CSS, JavaScript, and PHP; however, if you want to specialize in one area specifically like Ruby on Rails or AngularJS then it would be best if you had some experience with that language as well. The more languages under your belt will help ensure that there are always jobs available for someone with your skillset.
Being able to code isn't enough though; it's also important to have good communication skills so that when clients ask questions about their project you know how much information they need.
Graphic designer
As a graphic designer, you need to have a creative mind and good communication skills. You will be interacting with the clients so it is important that you know how to work with people. You should also have the ability to design websites and logos because this is what graphic designers do most of the time.
You can get paid per project or hourly, whichever your client prefers. This depends on your experience in graphic design as well as how big or small your company is. If you are just starting out, there's no reason not to try out hourly pay first since it's easier for both parties involved.
Virtual or Administrative assistant
Virtual assistants are self-employed professionals who work remotely for clients. They perform administrative and clerical tasks for these clients and may also handle minor marketing, social media, and other tasks. This can also include cold calling in the job type. If you have excellent organizational and communication skills, a passion for helping others, and the ability to work effectively from home (or anywhere with internet access), you could be successful as a virtual assistant.
In addition to being self-employed, virtual assistants can choose to work part-time or full-time as they wish. Their earnings depend on how many hours they spend working each week; some charge by project or task instead of by hour so that their pay will be consistent regardless of how long it takes them to complete those tasks. As a freelance virtual assistant, you have the option to purchase limited or unlimited access to online VA tools.
To become a virtual assistant yourself:
Research the profession thoroughly so that you understand what it entails before making any decisions about becoming one yourself.
Consider finding out which skills are required in this line of work so that you know what kind of education or training might be necessary before starting out.
Look into whether there are any certification requirements in your area—this way when people search online for "virtual assistant," they'll see only those who've been approved through official channels.
Translator
If you are fluent in a language other than Tagalog and English, this job is for you. Translators translate documents and texts into the language they speak fluently. You can also translate websites, apps, and more.
If you want to get paid for your translation skills there are several companies who hire translators. They will pay based on how many words or characters per minute (WPM) they have translated.
Job Search: These jobs can help you make money from home
These jobs are ideal for people who want to work from their own home and make money. If you're looking for a way to make a living from your computer and work closely in the comfort of your room, this job alert list will help you. These jobs can help you earn money and learn how to freelance online. They can also be part of your career path and permanent work if that's what you're looking for.
Even if you're not a computer expert, there are still plenty of work-from-home jobs that you can try from top employers in the Philippines. With these tips, you'll be able to land an amazing position that will let you make money from home and do what you love.