June 6, 2022
Top 5 Reasons Why You Should Live in Maia Alta Antipolo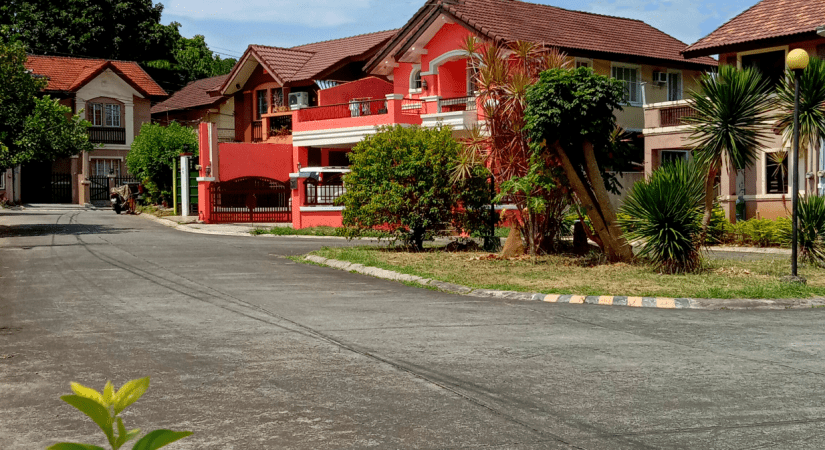 Imagine living in a place where you won't have to leave home for vacation and be relaxed. An ideal place to live in, located at Brgy. Dalig, Antipolo, a prime location near the main roads going to Ortigas Avenue and BGC, Taguig City, and known to many Antipoleños for its unique themed houses and nature friendly community, Maia Alta by Crown Asia is the perfect choice for you and your family. This subdivision in Antipolo is a promising investment area as the development crawls through Manuel L. Quezon Avenue and is exploring the potential growth of investors which has already started saturating Antipolo Bayan.
Maia Alta exuberates peaceful and calm ambiance, away from the hustle and bustle of city-living while being accessible to different areas of Metro Manila. Looking for reasons to live in Maia Alta? Here are the top 5 reasons why living in Maia Alta is the best choice for you.
Complete Amenities and Good Community Setting
Enjoy your everyday vacation in world class amenities that bring stress-free and convenient lifestyle for everyone. These include a clubhouse with function area, swimming pool, outdoor parks, kids' playground, basketball court and a community chapel. Secure the welfare of your family with 24-hour security system with CCTV cameras. Each phase is equipped with its own gate and a guard house. Wide main roads of 12 and 8-meter width for easy mobilization around the area are provided. When it comes to public transportation, Maia Alta created one transport group located just outside the main entrance for homeowners' safety. Live in a subdivision like Maia Alta that offers everything that fits to your family needs.
Cool Breeze of Nature and Living with Diverse Lifestyle
Maia Alta is nestled in an elevated part of Antipolo, overlooking the rest of Rizal. It's just like living at the top of the world! Tagged as the Tagaytay of the East, cold weather in this place is all year long. "No need for an air-conditioning unit", one might say. This place is surrounded by trees and green scenery which give its homeowners a breath of fresh air from the hills of Rizal. Before, Antipolo is a province with a more laid back style of living. As time passed, the City was urbanized and has become one of the most progressive cities in the Philippines. Living in Maia Alta gives comfort to your family whether extravagant or a simple lifestyle because of its lower cost of living compared in the Metro. With all the perks of shopping malls, different restaurants, and cafes that you can visit, Antipolo has a less demanding cost of living. This is why this place is the most preferred as the new home choice and extension to the National Capital Region.
Breathable Spaces and Self-Sustaining Community
Maia Alta is a 64 hectare master-planned community in Antipolo that has wide spaces ideal for living and a perfect location for a healthy lifestyle waiting for you. It comprises of uniquely-themed single attached houses and not just aesthetic houses. Maia Alta house units are also designed to allow better air circulation within your vicinity. All residents have the privilege to chill and to feel at home inside the subdivision. As part of the development, an All-Day convenience store is situated a few blocks from your home, right after the entrance and along the main road of Maia Alta. The area has everything, from schools, hospitals, supermarkets and place of worship which is why the quality of life is evident.
As a matter of fact, Georgia Academy Antipolo is just across the subdivision which provides its homeowners access to quality education. If you ever need to seek medical care, Antipolo Doctors Hospital is a 5-minute drive away. Need a place to shop, eat, and dine? Vista Mall Antipolo is just in front of this picturesque subdivision. A few walks away is the newest and most instragrammable church in Antipolo, the Transfiguration Church. All of these are accessible to Maia Alta!
Accessibility to Major Road Networks
Convenience is what everyone needs but not everbody gets. Did you know that going to Antipolo is just 30 to 45-minute drive from Metro Manila cities, or one (1) ride away if commuting through jeepneys, UV express vans, or bus? With all the major developments on our public transportation, the likes of LRT 2 extension, future MRT 4 connecting San Juan City to Rizal, and the plan to extend Skyway stage 4 from C6 Taguig to Antipolo, San Mateo up to Commonwealth, Quezon City will make Antipolo more accessible. The build, build, build program of DPWH has an impeccable impact to provinces or cities near the Metro because it gets nearer and more advantageous to travel to and from the City itself.
Seen by investors as future capital of business and leisure, Antipolo is one of the major beneficiaries of this project.
Improvements on the road that leads to Maia Alta paved way for many people to recognize the probable economic boost in the area. This road is also close to Ortigas Avenue Extension and Sumulong Highway which improve accessibility for those travelling to Metro Manila.
Escape from Reality
Owning a property in Antipolo suffices all your fantasies—to live in a resort-like atmosphere, a haven. Aside from the beauty of nature, Maia Alta offers a quiet and relaxing mood. After the everyday brawl you face, escape life's tension by choosing the environment where you can pause. All people need a break and this place gives you a quick escape from your busy schedule. Maia Alta is a breather!
The dream of having a home and comfortable life is what Maia Alta provides. This is one of the bests of Crown Asia in Antipolo. It assures the future of your family, the right place to have. This is your future home! Invest with high appreciation value in our house and lot offers.
All Properties is a tool for your house hunting in Antipolo. If you're looking for a house and lot for sale in Antipolo, check out our list of available properties.
Choose from a wide array of house and lot and lots only for sale in the Philippines. These are highly developed properties with the fastest value appreciation.
The right time is now! Reserve and discover the perks of living in areas with Vista Land properties.