January 7, 2022
Where To Go in Cebu 2021: Top Destinations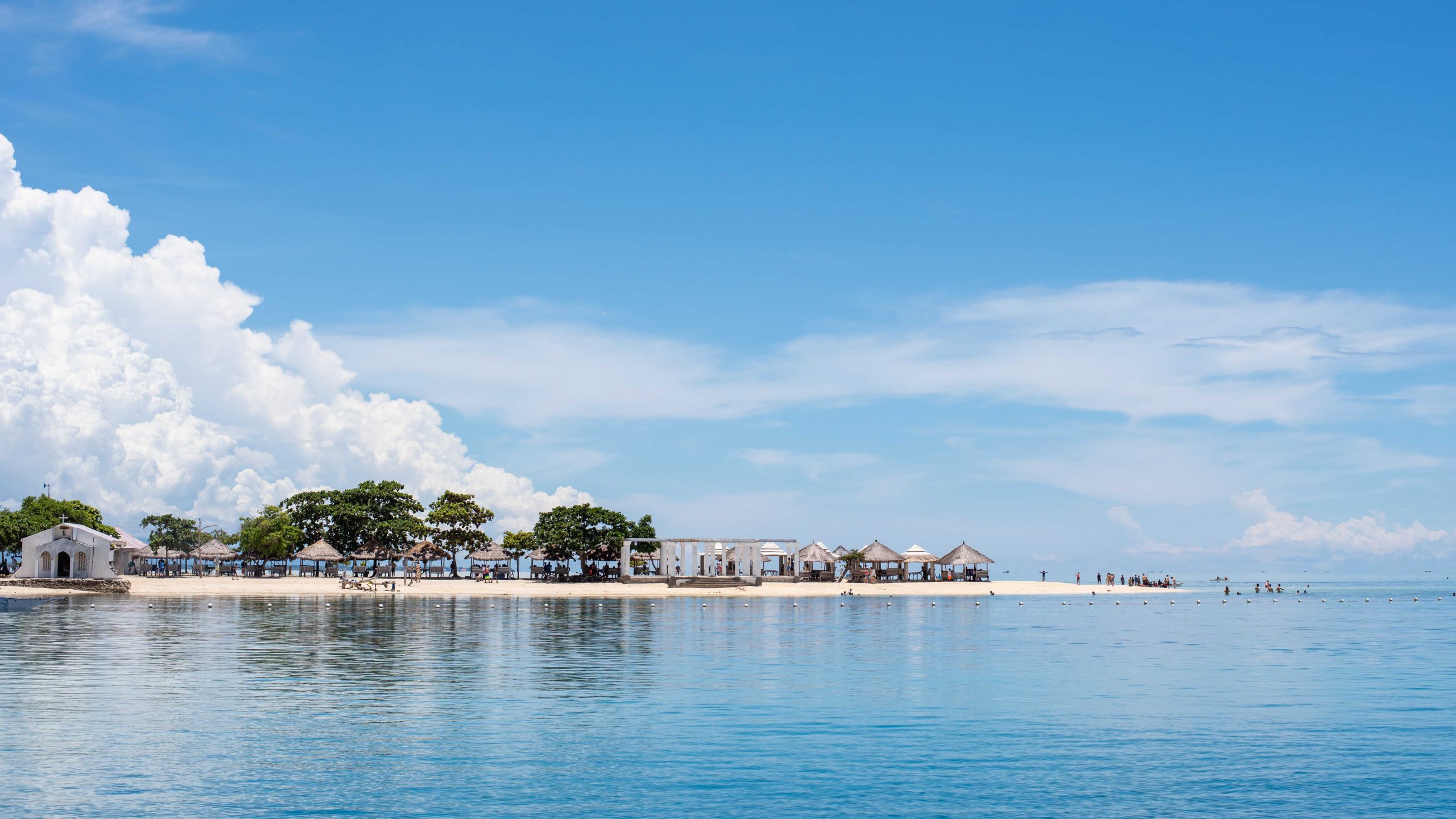 Tourists and Filipinos alike have been drawn to visit in Cebu province in the Philippines throughout the years because of its exquisite food, rich history and tradition, friendly residents, and tourist attraction that feature its natural beauty.
Cebu Island is known as the "Queen City of the South" since it is the Philippines' oldest city and the country's first city capital. It is located in the Central Visayas area and is made up of 167 nearby islands and islets, including Mactan, Bantayan, Malapascua, Olango, and the Camotes Islands.
Cebu Metropolitan Area or Metro Cebu is the name of the province's metropolitan core. Metro Manila is the Philippines' largest metropolitan region, followed by Metro Cebu. Metro Cebu includes Cebu City, which is the center of commerce, trade, education, and industry, six other cities (Carcar, Danao, Lapu-Lapu, Mandaue, Naga, Talisay) and six municipalities (Compostela, Consolacion, Cordova, Liloan, Minglanilla, San Fernando).
Capital, core commercial center, and international port are all located in Cebu City. Cebu City is also the site of Cebu's university and college system. The international airport and export processing zones are located in Lapu-Lapu on Mactan Island, whereas the industrial firms and industries are located in Mandaue. Danao is the province's mining city. The residential area of Talisay, on the other hand, is where you'll find houses and lots for sale in Cebu as well as small to medium-sized companies.
As a result of Cebu's strategic geographic location and accessibility, economy, natural resources like gorgeous islands and white sand and pristine beaches, recreational sites including leisure hotels and resorts, diving spots, and heritage sites, it has become the tourist gateway to Central and Southern Philippines.
Wondering where to go when you visit Cebu, Philippines? We've compiled a list of Cebu tourist destinations, historic sites, and activities that you should visit and do!
LEARN ABOUT CEBU'S HISTORY
There is a lot to learn about Cebu's history and culture. The greatest method to learn about this is to visit museums, temples, and churches around the province.
Museo Sugbo
Museo Sugbo is a museum dedicated to Cebu's history. Before 2004, it was known as Carcel de Cebu or the Cebu Provincial Jail and was used as a prison for offenders from 1870 until 2004.
There are well-preserved artifacts in the museum, as well as a room for each era in the history of the province, such as the American-era gallery, which displays memorabilia about Thomasite teachers who arrived in the country as early as 1910, and World War II gallery, which displays the American bomb dropped in Cebu, as well as newspapers from Japan and awards to Uldrico Cabahug, who is considered one of the province's greatest citizen and hero. The museum also displays gold and pottery items from San Diego shipwreck sites.
ADDRESS: Former Cebu Provincial Jail/CPDRC, MJ Cuenco Avenue, Brgy. Tejero, Cebu City
Operating Hours: Monday to Friday 10:00 AM to 3:00 PM
Magellan's Cross
Magellan's Cross is another destination to visit to learn about Cebu and Catholicism. Magellan's Cross is a stone pavilion with a cross that is said to have been built by Spanish sailors commanded by Ferdinand Magellan when they landed in Cebu in 1521. It is located in Plaza Sugbo, next to the Basilica del Santo Nino, which has been designated as a National Cultural Treasure, together with Magellan's Cross. To date, there is no entrance fee collected to visit the pavilion.
ADDRESS: P. Burgos St, Cebu City
OPERATING HOURS: Monday to Friday 8:00 AM to 6:00 PM
Fort San Pedro
If you visit Fort San Pedro in Cebu City, you may also discover Spanish artifacts, as it was established during the Spanish era by Miguel Lopez de Legazpi, who created Cebu's earliest settlement. Fort San Pedro is a stone fort military defense structure and the oldest triangular bastion in the country.
Forth San Pedro has two sides facing the sea and the third facing the land. The two sides facing the sea were fortified with cannon, while the front was fortified with a sturdy wood barrier. The three fortresses are known as La Concepción, Ignacio de Loyola, and San Miguel.
On February 20, 2008, Cebu City Executive Order No. 08-87 designated Fort San Pedro a historical park, which is now being maintained and administered by the city. Through the Plaza Independencia – Fort San Pedro Interim Policy and Advisory Board (PIFSIPAB), Hon. Michael L. Rama was designated as Plaza Independencia and Fort San Pedro's chief overseer. The entrance fee to the fort is P30.00.
ADDRESS: A. Pigafetta Street, Cebu City
OPERATING HOURS: Monday to Friday 8:00 AM to 7:00 PM
Yap Sandiego Ancestral House
Yap Sandiego Ancestral House is a museum that emphasizes Cebu City's Chinese community. It is claimed to be one of the first Chinese homes built outside of China. Don Juan Yap, a Chinese trader, is said to have built the residence for his family between 1675 and 1700.
Yap Sandiego Ancestral House is made of wood and coral stones, with red tiles forming the curving roof and potted plants surrounding the entry walkway creating a verdant ambiance. Furthermore, it features a unique combination of Spanish and Chinese cultures that arrived in the Philippines centuries ago.
ADDRESS: Mabini St, Cebu City
OPERATING HOURS: Monday to Friday 9:00 AM to 7:00 PM
Temple of Leah
Majestic temples may also be found in the region, including the Temple of Leah, regarded as the Taj Mahal of Cebu. The Temple of Leah, like the Taj Mahal in India, was built as a symbol of Teodorico Soriano Adarna's eternal love for his wife Leah. Since 2012, construction on Temple of Leah has been underway, although it has not yet been completed. Temple of Leah is famous for its old Roman architecture, granite flooring, Doric columns, a marble fountain, and many Grecian-style statues, all of which are Instagram-worthy.
ADDRESS: Cebu Transcentral Hwy, Cebu City
OPERATING HOURS: Monday to Friday 9:00 AM to 5:00 PM
Cebu Taoist Temple
Cebu Taoist Temple, located in the province of Cebu, is another important temple worth seeing. With a façade modeled by the Great Wall of China, the Taoist temple rises 110 feet above sea level. In total, there are 81 stairs in the temple, each representing one of the 81 chapters of the Taoist scripture. In the Taoist temple, devotees and non-worshipers alike can pray, have their fortunes read by monks, and conduct ritualistic acts in honor of their deities. To date, there is no entrance fee required to enter the temple.
ADDRESS: Beverly Hills Subdivision, in Lahug, Cebu City
OPERATING HOURS: Monday to Friday 9:00 AM to 5:00 PM
MAKE A TRIP TO CEBU ISLANDS, BEACHES, AND FALLS
Tourists are attracted to Cebu because of the abundance of stunning Cebu island, pristine beaches, and waterfalls.
Kawasan Falls
Kawasan Falls is the most popular attraction in Badian. Turquoise-colored water cascades from a three-tiered waterfall coming from the mountain springs of the Mantalongon mountain range. Canyoneering and hiking are two ways to go to and explore the falls.
The canyoneering journey begins at Canlaob River and continues downstream to Kawasan Falls. All tourists planning to visit Kawasan Falls are suggested to be accompanied by licensed local guides who are capable of assisting in activities like strolling, lunging, swimming, climbing, and rappelling through the streams.
Bantayan Island
Bantayan Island is a tropical paradise with white sand beaches and tranquil blue seas located in North Cebu. To go to Bantayan island you need to go to Hagnaya Port. from Danao, you'll need to travel for about two to three hours to reach the port. This is where the ferry will take you to Bantayan Island. The boat ride takes an hour and a half. Bantayan Island's have either public or private paradise beach and are accessible for a minimal fee.
Bantayan Island was included in the film "Camp Sawi" because of its white sand beach and calm blue seas. Kota Beach on Bantayan Island, on the other hand, has a sandbar and lagoon and is considered the best paradise beach in the Philippines. Kota Beach Resort is nestled on the west side of Bantayan Island from the Santa Fe port vantage point.
Tourists gather to Bantayan Island for a variety of reasons, including the low-cost lodging and the delicious, fresh seafood that comes in generous quantities despite its low cost.
Sumilon Island
Sumilon Island, located in south Cebu, is the province's most popular tourist destination due to its sandbar, which changes shape depending on the season. The ideal time to visit Sumilon Island sandbar is at low tide when there are more exposed white sands to explore.
The island is a protected marine sanctuary and one of the greatest diving locations in the region because of the colorful sea creatures that can be found on its shores such as the blacktip sharks, colorful fish, and extensive coral gardens visible in the sea. The island is privately owned, although it is available to the public for a small charge.
Camotes Island
Spelunking at Camotes Island's Holy Crystal Cave is one of the island's most popular outdoor activities. Stalactites and stalagmites have been well-preserved in the cave's chambers, which are curved downwards. Kayaking and sunset excursions on Lover's Lake or Lake Danao are also options on Camotes island. Lake Danao measures 700 hectares and is the largest lake in the Visayan region. Lastly, cliff diving may be done at Buho Rock, where you can jump out from a height of 30 feet.
Santiago Beach, which has a long, white beachfront; Mangodlong Rock, which has gorgeous blue and green seas; Bukilat Cave, which you may swim in with its fresh cold waters; and Tulang Diyot, a paradise-like islet with white sand and enticing waters, are all worth seeing on Camotes Island.
Malapascua Island
Malapascua Island's location is in northern Cebu. It is a popular Cebu tourist spot for diving locations and is considered one of the best diving spots in the country. Malapascua Island has unspoiled white sand beaches, beautiful coral gardens, and rich marine life presence of thresher sharks, hammerhead sharks, blue ring octopus, and manta rays. Malapascua Island is known for Monad Shoal where thresher sharks can be seen before sunrise.
Aside from diving, other activities that can be done in Malapascua Island are cliff jumping, snorkeling, island hopping, and motorcycle island tour.
Island hopping on Moalboal
Moalboal island hopping trips frequently include Pescador Island, Sardine Run, Turtle Point, and Basdaku Beach as part of their itinerary.
Located in the Taon Strait, a few kilometers off the coast of Moalboal on southern Cebu Island, Pescador Island is a popular diving destination. It's one of Cebu's top dive sites. Sharks and other marine creatures of various shapes and sizes may be found on the shore of the island. The Sardine Run is another notable local tourist attraction. It's incredible to be able to swim alongside millions of Sardines (sometimes referred to as Herring). Although whale sharks are mostly visible in Oslob, the island of Pescador also provides this to tourists. On the island, you may be able to swim with these gentle giants and if you are lucky enough you may also spot some dolphins along the shore of the island.
Basdaku White Beach, on the other hand, is located in Moalboal in the southern part of Cebu. Basdaku Beach is a kilometer-long length of pristine white sand with crystal blue seas and is considered one of the best paradise beaches in the province. While at Panagsama Beach you can be captivated by the turtles and take advantage of the opportunity to swim with them.
Oslob Whale Sharks
Visitors from all over the world have flocked to Oslob's Whale Sharks Watching, a world-renowned tourism spot in Cebu's southernmost region. Because of its proximity to the coast, the Oslob Whale Sharks Encounter is unique among whale shark watching activities. Many individuals want to have an up-close encounter with Whale Sharks in Oslob, which is both thrilling and terrifying. However, despite the numerous issues it has encountered, this hasn't affected people's perceptions of the enthusiasm generated by whale sharks watching.
Olango Island
Olango Island Group is made up of seven small islands. Olango being the largest and most well-known, Sulpa, Guilotongan, Nalusuan, Caohagan, Camungi, and Pangan-an. This group of islands is roughly 5 kilometers from Mactan.
The island is well-known for its marine sanctuary and wildlife. The first stop in Olango Island is Olango Island Wildlife Sanctuary. It serves as a key refueling point for over 40,000 migrating birds from Siberia, northern China, and Japan.
Another place to visit on Olango Island in San Vicente Marine Sanctuary. This sanctuary safeguards the marine resources that support the local economy while also fostering marine biodiversity. It has a sand beach, seagrass beds, mangrove forests, and marsh grass, to mention a few attractions. This tropical haven covers an area of around 4,482 hectares.
VISIT THEMED AND ADVENTURE PARK
Another activity that tourists love to visit is the leisure parks in Cebu City and nearby islands.
Cebu Safari & Adventure Park
When it opened, Cebu Safari & Adventure Park was one of the most anticipated tourist destinations in the country. Since then, it has seen a steady stream of visitors. It is a world-class zoological garden located 50 kilometers north of Cebu City in the mountain hamlet of Brgy. Corte, Carmen, Cebu.
It has a land area of 170 hectares, making it the largest zoological park in the country and one of the largest in Southeast Asia. The park is home to 111 different animal species and more than 1000 different types of fauna, all of which are up to international standards. As well as an array of animals, the park is home to a diverse collection of plants from across the world and an array of activities that will make the journey well worth it.
LOCATION: Brgy. Corte, Carmen, Cebu
OPERATING HOURS: Saturday and Sunday 8am up to 5pm
ENTRANCE FEE: Adult: P800 per head
Children (2-3ft): 50% Discount
Children (below 2ft): Free
Senior Citizens & PWDs: 20% Discount
Cebu Ocean Park
Cebu Ocean Park, a massive aquarium across the street from SM Seaside Cebu, is a must-see in Cebu City. This is the first marine park to be established in the Visayas and Mindanao regions. Various aquatic creatures and other rescued species may be found in the 1.5-hectare Ocean Park, which also acts as an aquarium for visitors to enjoy.
Ocean strolling, animal performances, fish feeding, and watching the fish tank are just some of the exciting things to do at Cebu Ocean Park. The function rooms, which showcase the park's blue waters, make it a great place to hold any kind of gathering or celebration.
LOCATION: SM Seaside Complex, South Road Properties (SRP), Cebu City
OPERATING HOURS: Thursday to Sunday 10:00 AM to 6:00 PM
ENTRANCE FEE: Weekend Rate: P800 per head
Weekday Rate: P600 per head
Children (below 2ft): Free
Senior Citizen and PWD: 20% discount on the regular non-promo rates
Anjo World Theme Park
As the largest theme park in the whole Visayas, Anjo World Theme Park is a world-class amusement park with a variety of rides and attractions. Twelve rides offer exhilarating enjoyment at this park that will send you on an emotional roller coaster of excitement, apprehension, and a little dread. The 200-foot Ferris wheel, which offers a 360-degree panorama of the city from its vantage point at the top, is sure to keep visitors' attention.
The majority of the rides at Anjo World are genuinely extreme and will give visitors a tickling feeling that will make them scream. Anjo Worl Theme Park is located at Belmont One South Road Upper, Minglanilla, Cebu.
LOCATION: Belmont One, Cebu South Road, Upper Calajoan, Minglanilla, Cebu
OPERATING HOURS: Friday to Sunday 12:00 NN to 8:00 PM
Waterworld Cebu
Mandaue City, Cebu's industrial center, saw a surge in tourism after the establishment of Waterworld Cebu, a 3-hectare facility that is now the region's largest water park. If you're having a hot day, this is the place for you. This water theme park will wow you with its variety of gut-wrenching water slides and other water contraptions. It's a huge water park with a ton of activities for children and adults alike.
LOCATION: Marcelo Fernan Bridge 6014 Mandaue City, Cebu
EAT LOCAL FOOD
A vacation to Cebu isn't complete unless you taste their unique cuisine. Cebu is famous for its crispy skin, delicious and juicy Lechon, or slow-roasting pig over a charcoal pit stuffed with lemongrass, tomato, vinegar, and a variety of indigenous herbs and spices. Cebu Lechon goes well with puso or rice wrapped in heart-shaped coconut fronds. Carcar public market is one of the primary sources of the authentic Lechon taste, which both residents and tourists enjoy because it is delicate and juicy with a crispy exterior.
Aside from Lechon, you could taste Cebu street foods at Larsian in Fuente Osmea, Cebu City. Larsian is Cebu's 24-hour market-style eating strip that serves cheap barbeque, grilled seafood, Chorizo de Cebu, and larang, or local fish stew.
House and Lot in Cebu Island: All Properties
Is Cebu something you'd like to call home? Invest in house and lot for sale in Cebu for a reasonable price with All Properties.