June 6, 2022
When is Your House Considered an Asset?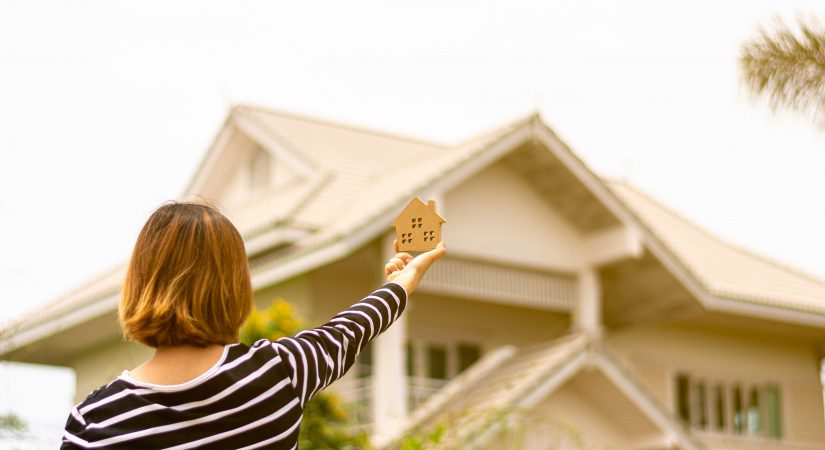 Nowadays, having an asset is a necessity. It provides different financial benefits, can improve a person's life, and have better social relations.
According to Investopedia, an asset is anything of value or resource of value that can be converted into cash or generate cash flow and positive economic benefit in the future. Individuals, companies, and even the government own assets.
Assets have three key properties – ownership, economic value, and resource. Ownership is an asset that can turn into cash or cash equivalent, while economic value can be exchanged or sold. Resource, on the other hand, can generate future economic benefits.
Classification of Assets
There are three classifications of assets – Convertibility, Physical Existence, and Usage.
Convertibility
Assets that are classified based on convertibility are based on how easy it is to convert them into cash and their equivalent. Assets that are classified in this category are either current (short-term) assets or fixed (long-term) assets.
Current assets are assets that can be converted into cash and their equivalent within a year. Examples of this are cash, cash equivalents, accounts receivables, inventory, office supplies, pieces of furniture, short-term deposits, and marketable securities.
Fixed assets, on the other hand, are assets that are not that easy to convert into cash and their equivalents. Fixed assets are also known as non-current assets, long-term assets, or hard assets. Some examples of fixed assets are lands, pieces of machinery, equipment, patents, trademark, and buildings.
Physical Existence
Assets classified with physical existence are either tangible or intangible assets.
Tangible assets are assets with a physical and measurable existence or something that we can hold, feel, and see them. Most physical assets or property are owned by companies. Tangible assets are land, buildings, computer, equipment, pieces of machinery, furniture, cash, supplies, inventory, marketable securities, and vehicles. Tangible assets are normally, the main type of assets that companies use to produce their product and service.
Various industries have companies with a high proportion of tangible assets. Companies concerned with manufacturing goods have tangible assets, including the automobile and steel industries. The factory equipment, computers, and buildings would all be tangible assets.
Technology companies committed to assembling smartphones, computers, and other electronic gadgets also use tangible assets to produce their goods.
Lastly, businesses within the oil and gas industry also own fixed assets that are tangible. Oil producers are extremely capital concentrated companies, meaning they need notable values of capital or money to finance the acquisition of their tangible assets.
Intangible assets don't physically exist but have a monetary value because they can give potential revenue either to a person or a company. One known intangible asset is cryptocurrencies wherein you can either hold or transfer it individually. Another example is the copyright of a song which can generate revenue because of music royalty or are compensatory wages earned by rights holders such as songwriters, composers, recording artists, and their respective representatives in exchange for the licensed use of their song. Other examples of intangible assets are Goodwill, Patents, Brand, Trademarks, Trade secrets, Licenses and permits, and Corporate intellectual property.
Usage
Assets that are classified based on their purpose or usage are either operating and non-operating assets.
Operating Assets
Operating assets are assets that are needed in the day-to-day operation of a company. Operating assets are used to produce and create income or resources from a company's core business ventures or projects. Operating assets can be in the form of the following:
Accounts receivable
Building
Cash
Copyrights
Equipment
Goodwill
Inventory
Machinery
Patents
Non-Operating Assets
Non-operating assets are assets that are not needed for day-to-day business operations but can still produce income or resources. Non-Operating assets can be in the form of the following:
Un allocated cash
Marketable securities
Vacant land
Loans Receivable
Idle Equipment
Non-operating assets are usually related to a closed division or portion of a business or firm. In this case, they can choose to hold onto the assets with the intention of either selling or using these assets in the future.
TYPES OF ASSETS
There are currently two major types of assets.
Business Assets
For companies, assets are items or anything of value that either support or maintain production and growth. These assets can generate revenue or can benefit from owning or using them. Some examples of business assets are pieces of machinery, properties, raw materials, and inventory, intangibles such as licenses, copyrights, royalties, and intellectual property.
Business Assets are normally listed on the balance sheet and profited against liabilities and equity. A balance sheet is composed of the company's lists of assets, how it is being financed (either through debt or through equity), and how the company manages or uses it.
Business Assets are classified as either current or fixed assets. Current Assets are assets that can be converted into cash within one fiscal year or an operating cycle that companies and governments use for financial reporting and budgeting. Current assets are used to facilitate the day-to-day operational expenses and investments of a company. Some examples of current assets are cash, cash equivalents, accounts receivable, stock inventory, marketable securities, pre-paid liabilities, and other liquid assets.
Fixed assets are non-current assets that a company uses to produce goods and services. These types of assets are tangible, meaning they can be touched or felt. They are recorded in the balance sheet and listed as property, plant, and equipment. These assets are being used by companies in their day-to-day activities and last for more than a year. Fixed assets can be in the form of vehicles such as trucks, vans, and any sort of company transportations, pieces of office furniture from tables and chairs, pieces of machinery used to produce a product or service, buildings used for business operation or research, and development and land.
The two major distinctions with business assets are non-current assets that cannot be converted quickly and simply to cash to reach short-term operational expenses or investments. On the other hand, current assets are expected to be liquidated or changed into cash within the fiscal year or the operating cycle that companies and governments have for financial reporting and budgeting.
Personal Asset
According to Investopedia, personal assets are things of present or future value owned by an individual or household. This can be in the form of cash and cash equivalents, certificates of deposit, checking, and savings accounts, money market accounts, physical cash, Treasury bills. Property or land and any structure that is permanently attached to it, any personal property such as boats, collectibles, household furnishings, jewelry, vehicles, and Investments like annuities, bonds, the cash value of life insurance policies, mutual funds, pensions, and retirement plans
When is Your House or Real Estate Considered an Asset?
Properties such as land and any structure that is permanently attached to it or real estate like homes, land, or other buildings, are said to be the most common personal asset but, how or when can you consider a house or real estate an asset?
Monetary Value
One characteristic of an asset is its value. Having a property or a house entails monetary value as it grows over time. The monetary value of the property can be due to factors like location, zoning laws of an area, and inflation policies. Its value increases faster if it is in regions on the rise or those located in or near commercial areas, business districts, and tourist spots.
To date, the common price of a two storey townhouse in Metro Manila starts around Php 2,500,000 to Php 3,500,000 while a 66 square meter house and lot for sale in Camella Sorrento, Pampanga is around Php 2,119,998 and a pre-selling house and lot property in Camella Candon is around Php 2,065,000.
Can Generate Income
Aside from value, a real estate or house is a tangible asset that can produce a service. How?
Make it available for bedspace, rent, or lease
The most common way to generate income through real estate or a house is to either share it with someone or make it available for rent or lease. Tenants are always on the lookout for places to live, especially in places near commercial or business districts like Ortigas, BGC Taguig, and Makati. If you have a property or house in these areas or in areas near malls and tourist spots you have a high opportunity to earn passive income by either allowing bed spacers or transients to your home or make your house or property for rent or lease.
Turn it to a vacation house
If you are not comfortable with long-term rents and leases, you can turn your house into temporary heaven for either traveler who are either on a trip for leisure and work by becoming an Airbnb host.
As hotels and Apartelle (also known as an Apartment-Hotel or Serviced Apartment which combine the best service and quality of a hotel with the freedom and space of apartment living) is getting more expensive, travelers are on the lookout for cheaper places to stay, and that's where Airbnb listing became popular, not just in the Philippines but in some other countries.
Many Filipino homeowners, especially those living near business or commercial districts and travel hot spots in the country, converted their spare homes to vacation houses with the basic requirements of travelers and listed them on Airbnb.
Airbnb hosts oversee their own property as they can set their own prices, the number of days and guests that are allowed to stay in their house or place and set the ground rules on how travelers should use their amenities.
Co-working space
Co-working spaces have become popular around Metro Manila before the pandemic and since the telecommuting Act. Converting a house or space in your house into a co-working space with a fast internet connection, comfortable tables, and chairs, relaxing ambiance, free coffee, and a smoking area can provide freelancers, students, and entrepreneurs who are looking for a quiet place to work or study.
For home and studio filming
Another way for your house to provide service and generate income is by suggesting or proposing your home to various scouting managers or allowing professionals such as filmmakers and photographers to rent it as a studio or for home filming especially if it is in either a secluded area, near a tourist destination, or in a busy street or subdivision where soap operas and local films are usually taken.
Parking space
With the No Garage, No Car policy of DILG. Some cities and municipalities encourage property owners with extra spaces to convert them to parking spaces to cater to those who have cars but don't have a garage.
This is also applicable to homeowners living near malls, restaurants, cafes, and churches, who have extra spaces that can be converted to parking spaces for rent.
Can be used in Businesses
A house can also be used as an operating asset as it can be used in the day-to-day operation of a company or business to produce and create income or resources from a company's core business ventures or projects. How?
Work from home business
Most successful and multi-billion-dollar companies and businesses started at home. Home businesses are often viewed as a side hobby wherein you can earn some extra cash but persistent entrepreneurs, consider starting and making a business at home as an advantage because they can use a readily available asset instead of paying and renting a property.
With the pandemic, home businesses also become popular as many professionals who were laid off decided to take a different path and launch a business. The most common home businesses in the Philippines are:
Sell handmade products
Purchase products in bulk and sell them online
Start a dropshipping business
Start a print-on-demand business
Purchase an existing e-commerce business
Start a subscription box business
Teach online classes
Start a service-based business
Sell digital products online
Build an online following that you can monetize
Grow Plants and Veggies to Sell
Another way to make to use your property as an operational asset is to turn your open spaces or backyard into a garden and sell the products online or within your community. This can provide you some savings for your grocery and at the same time generates additional income for you and your family.
Depending on where you live and the size of your open space, you can venture into either setting up a mini organic farm with organic produce such as vegetables and fruits or a garden to cultivate flowers, succulents, and plants that are popular to plantita and plantitos.
You could sell vegetables, fruits, and plants not just in your neighborhood but to other vendors as well.
Convertible to cash in the future
Another characteristic of an asset and a house and property is it can be converted to cash in the future. There are two common ways to convert a house or a property to cash, through the hold and sell strategy and fix and flip.
Hold and Sell
Hold and Sell is a long-term real estate investment strategy where a real estate investor buys an investment property, which is either land or house, with the intent to hold the asset for the considerable future.
Fix and Flip
In this strategy, house flippers search for undervalued homes or houses that need to be renovated, renovate the home, and sell it for a profit that is either two or threefolds the price they bought the house.
All Properties
Still on the hunt for prime properties on the Philippines! Visit All Properties and browse through thousands of listings available near you!