November 7, 2022
Villar SIPAG: OFW and Family Summit 2022 Returns For Its 11th Year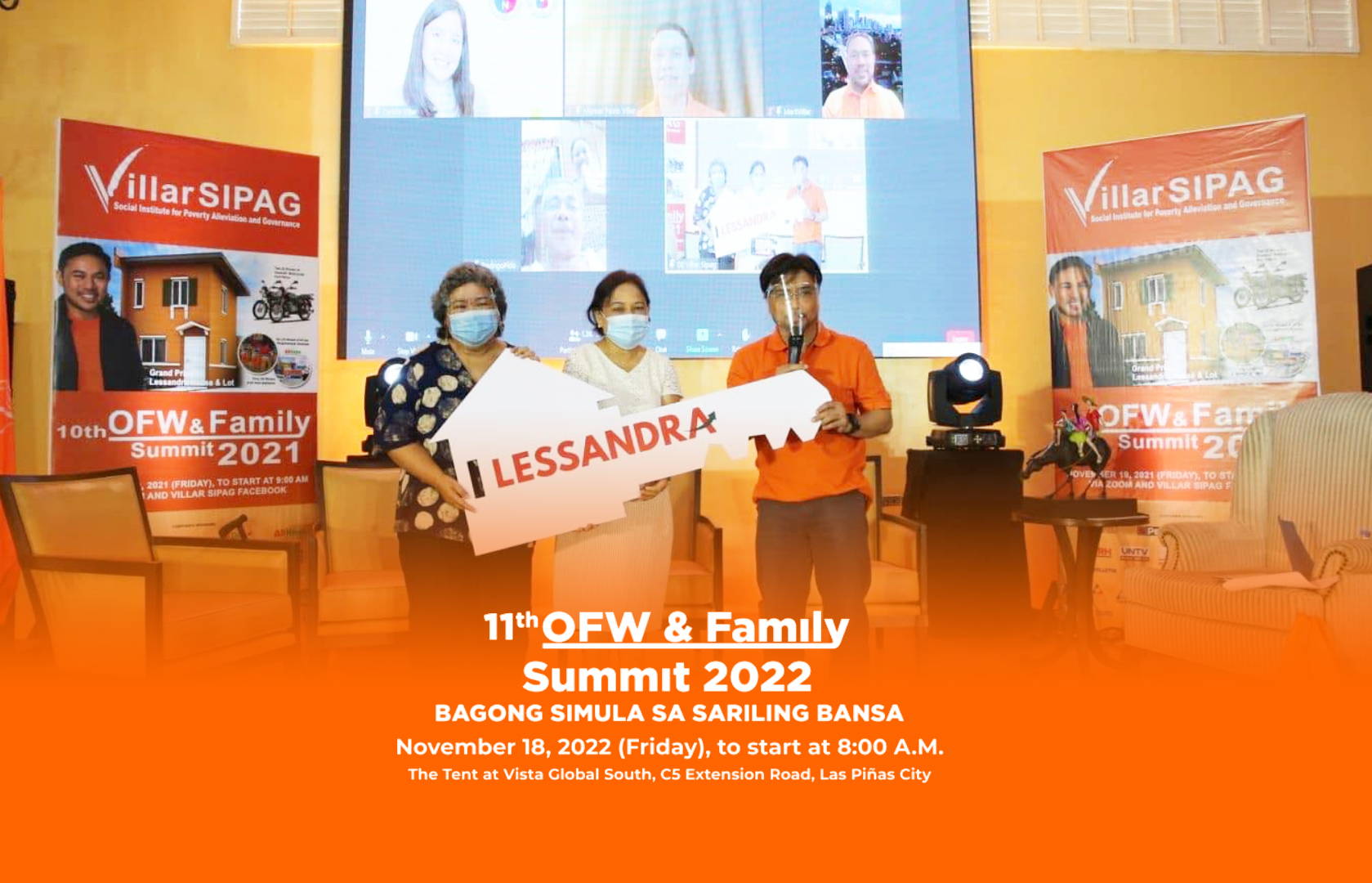 Villar SIPAG, the philanthropic arm of the Villar family, is about to host OFW and Family Summit 2022 on November 18 in Las Piñas City. The organization has been holding similar conferences every year since 2011 and aims to help overseas Filipino workers (OFWs) with their lives by providing them with financial assistance and other forms of support.
This year's theme is "Bagong Simula sa Sariling Bansa" which means "New Beginning in Our Country." It provides participants with information about how they can invest their hard-earned money wisely so that they'll get a higher return. They also teach skills training programs to ensure that these people would have something to fall back on once they come back home or retire from their work overseas.
Villar SIPAG's History
The Villar SIPAG (Villar Social Institute for Poverty Alleviation and Governance) is a nonprofit organization that was established in 1995 with the guiding principle of social responsibility.
Individually and as an organization Villar SIPAG has initiated, implemented, and supported various projects that have improved the quality of life in its communities.
To reach more people and sectors of society, its advocacies and beneficiaries have expanded over the years—including poor and underprivileged families; overseas Filipino workers; youth groups; women's organizations, the environment, and the church
Villar SIPAG undertakes and oversees several programs and projects, including the following: mobile medical clinics, dental missions, and nutrition programs (for schoolchildren); repatriation of distressed OFWs; river project for rehabilitation; building churches for religious activities, entrepreneurship, livelihood, and poverty alleviation.
Advocacies of the Foundation
The Villar SIPAG Foundation is a non-profit organization that helps Filipinos and their families. The foundation assists OFWs and their families in times of need. They also support projects geared toward helping our less fortunate countrymen break free from the clutches of poverty.
OFW and Family Summit to be held on November 18, 2022, at Las Piñas City
The OFW and Family Summit 2022, conducted by the Villar SIPAG Foundation, will be held once again on November 18, 2022 (Friday), beginning at 8:00 a.m. The event is free of charge and open to all Overseas Filipino Workers and families who are either currently in the Philippines or abroad.
The summit will be held at The Villar Tent at Vista Global South, C5 Extension Road, Las Piñas City.
This Year's Theme is 'Bagong Simula sa Sariling Bansa'
This year's theme is "Bagong Simula sa Sariling Bansa," which translates to "a new beginning in our own country." It is the 11th year of this annual event that aims to provide advice for overseas Filipino workers (OFWs) and their families on how to properly invest their resources in the Philippines.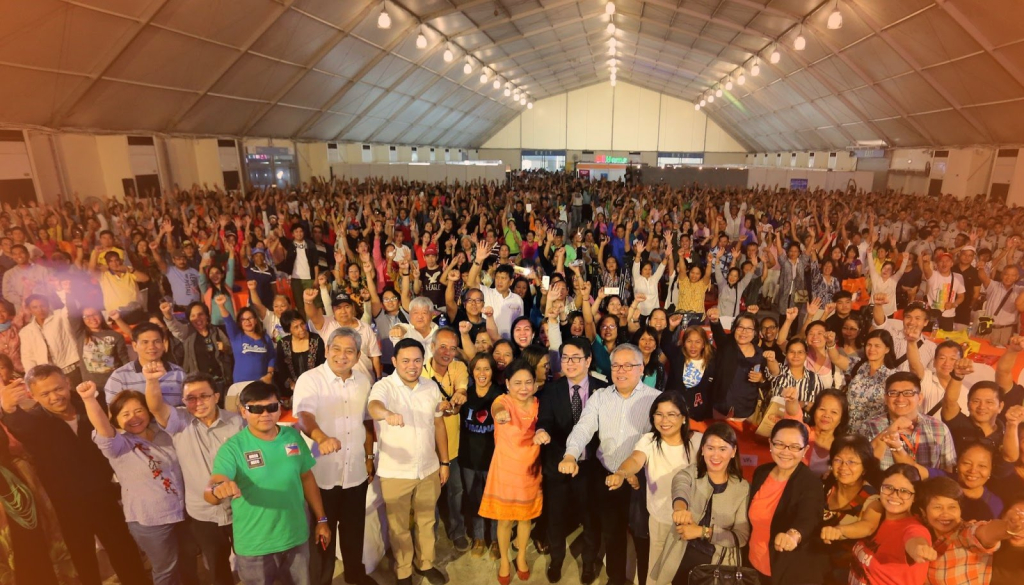 PH is one of the world's leading exporters of labor overseas
As a leading exporter of labor, the Philippines has become a global leader. To be one of the world's top labor exporters means that our OFWs are bringing home more money than ever before. This isn't just good news for Filipinos who want to send extra cash back home—it also means more opportunities for their loved ones at home.
More money means better healthcare and education; it means families can build homes they wouldn't have been able to otherwise afford; it helps them achieve the financial security they might not have otherwise found without working abroad.
Remittances
Currently, OfW money transfers are a major part of the people's budget, but this cannot be considered budgeting alone. Most OFWs spend about 5% to 50% of their income abroad with family and friends. They tend naturally to help address their own needs. But you won't want to go home only to discover that you spent money on stuff you didn't want to spend.
The OFW summit is the brainchild of Former Senator Manny Villar and Senator Cynthia Villar
Villar SIPAG is the brainchild of Senator Manny Villar and his wife, Senator Cynthia Villar, who has been helping OFWs and their families through their Villar SIPAG Foundation.
It was founded in 1995 to assist many Filipinos in the country, as well as OFWs and their families. Since its inception, the foundation has strived to make a positive impact on the lives of those who have left their country to work abroad.
The organization also seeks to promote the welfare of Filipino workers abroad through advocacy campaigns that address pertinent issues facing them.
The Program aims to Help Overseas Workers, Returnees, and Their Families
The OFW and Family Summit 2022 program is a yearly event held in the Philippines with the goal of helping overseas workers (OFWs), returnees, and their families resume their lives ahead despite COVID-19.
It allows Filipinos to learn more about investing their hard-earned money and resources.
In addition, there will be an opportunity for OFWs and their family members to learn more about investing their hard-earned money, skills training, as well as other online technology trends that are helpful in this day and age.
Financial Planning and Investment for Overseas Filipino Workers
Many Filipino workers want to work overseas to provide a better life for their relatives whether they live in the Philippines or overseas.
Among those employed in developing countries such as Singapore, the UAE, and the USA, the OFWs make more money in the currency which allows them to save a higher amount.
Currently, one in ten OFWs remains financially depleted, with 80% returning home without saving a cent.
Saving money
Most employees can suddenly become blind to salary increases. Depending on the size of the family, Filipino families have traditionally found their future depended upon their income.
Therefore, you must maximize your work abroad to earn as much as you possibly can. There are various options you should take in reducing your spending. Write down a financial goal that is going to give your family a happy life amid the pandemic, whether it's a home or to retire permanently.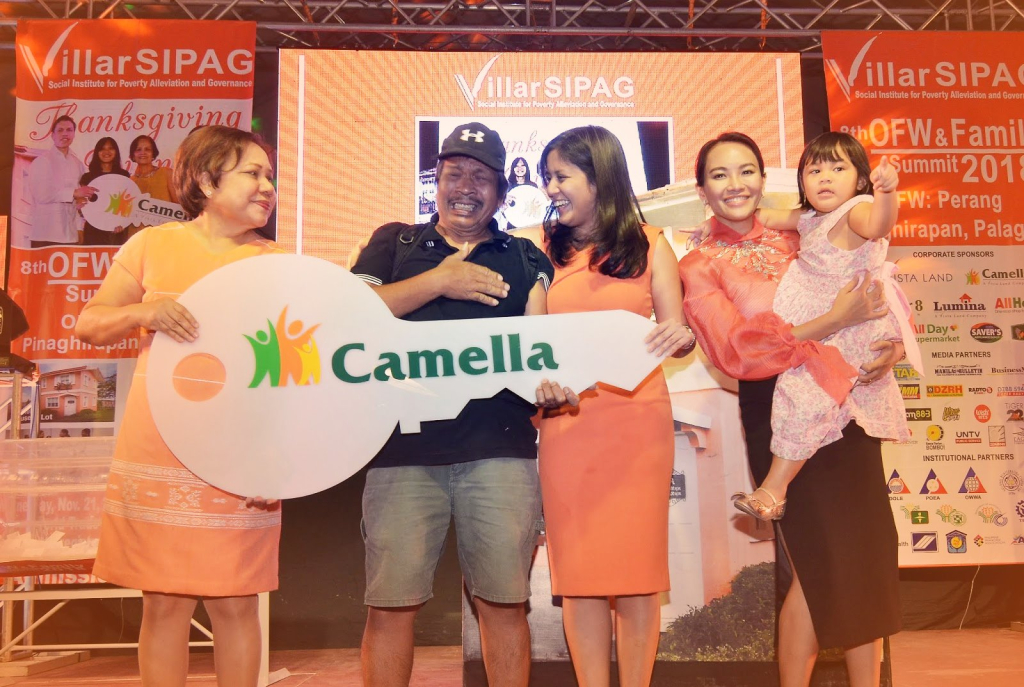 Perks of attending the Virtual Summit
The summit will feature guest speakers who will talk about various topics relevant to OFWs and their families.
Here are some of the perks that you can enjoy when you attend the summit:
Networking opportunities
The virtual summit offers attendees an opportunity to engage in public and private conversations regarding financial and legal assistance, among others.
Many business owners, franchise holders, Government agencies, and others have also participated in an interactive presentation on various topics related to OFW.
Learn more about real estate investing
Many 2,000 will attend an event on their lives that will offer the opportunity to teach OFWs and families how to deal with their money, seek new business opportunities, and learn new skills in the new normal.
Chance to Win Special Prizes
This year, the summit is hoping to draw more participants than ever before. With a grand prize of a Camella House and Lot, you're bound to find out if your name is drawn at the event. You can also participate and win various prizes prepared by the foundation including 2 Motorcycles, AllDay Pangkabuhayan showcase, and AllHome appliances.
Make sure to register for the summit and participate in the various activities.
If you are a member of the OFW community, then you have to register for this summit. It will be a great opportunity for you to learn more about investing your hard earned money and also skills training that can help you in life. You may also want to take advantage of other online technology trends that are helpful in this day and age.
We hope to see you at the event and we wish you the best of luck! For more information about Villar SIPAG's OFW and Family Summit, please visit their official Facebook page: Villar SIPAG FB.