June 6, 2022
Types of Real Estate Property Investments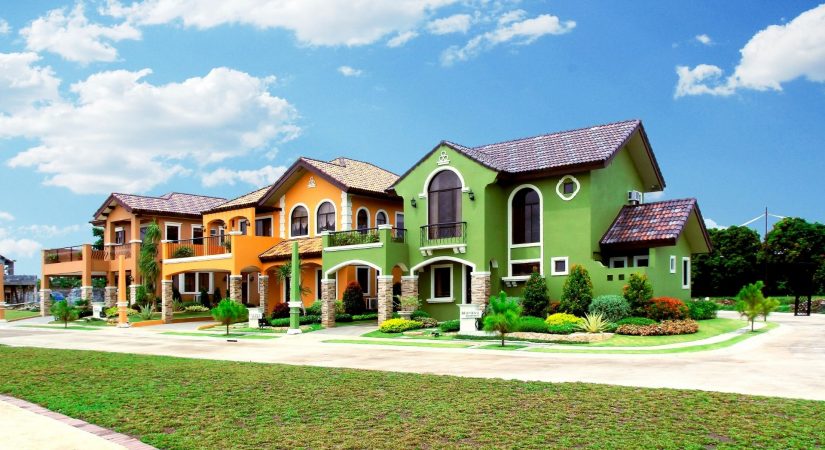 A real estate is a land along with anything permanently attached to it, water, trees, minerals, buildings, homes, fences, bridges, and anything that is man-made or not. Real estate is a form of real property and differs from a personal property or those that are not permanently attached to lands such as vehicles, equipment, furniture, and devices.
We are often confused about whether land, real property, and real estate are the same. Land and real property may seem the same as real estate, but they have differences. Land is the earth's surface to the center of the earth and towards the airspace above. Real property is the interests, benefits, and rights inherent in the ownership of real estate. Real Estate, on the other hand, is a land along with anything permanently attached to it such as a house or building.
Real estate has a physical and economical characteristic such as:
PHYSICAL
Immobility– the geographical location of the real estate cannot be moved or will never change.
Indestructibility- real estate cannot be destructed permanently and is strong.
Uniqueness– real estate cannot be the same as other real estates. Some might look the same but, they have differences geographically.
ECONOMICAL
Improvements– these are additional, or changes made in the real estate that can affect its value. Improvements can either be improvements on land which are private like building houses and fences or improvements to the land which are public like building sidewalks, sewer, and drainage systems.
The permanence of investment: when you add any improvements to the real estate the capital and labor used in building those changes and addons becomes an additional investment to the real estate.
Location- Location is the most important economic characteristic of real estate as it affects its value and it is usually based on the real estate owner's convenience, likes, wants, reputation and history.
TYPES OF REAL ESTATE
There are four common types of real estate– industrial, commercial, land, and residential.
INDUSTRIAL REAL ESTATE
Industrial real estate are properties related and used in developing, manufacturing, distributing, storing, research, or producing goods and products.
Types of Industrial Real Estate
Heavy Manufacturing Facilities
Manufacturers of steel, cement, automobiles, tangible goods, materials, or the one's processing materials either by the physical or chemical change are the ones who use this type of buildings. These buildings are large and usually have large warehouses for keeping materials and finished goods.
Warehouses
Warehouses are buildings used for storing either goods or materials used by the real estate owner or for other businesses or firms or where products or goods are stored before moving them to a different location.
Data Hosting Centers
Data Hosting Centers are facilities that have servers and computers and are very specialized industrial set up. In the Philippines, the only Data Hosting Center is ePLDT VITRO. Their flagship center is in Makati. To date, it has a 3,600-rack capacity with 8,000 sqm data center space.
Cold Storage Buildings
These are cooled facilities intended to store and stock meat, dairy products, and other products that will be transferred or moved to a different location.
Light Manufacturing Buildings
These buildings are usually used in processing food items or, in some cases, to assemble light machinery and gadgets. Unlike heavy manufacturing buildings, these buildings are small.
Research And Development Set up
Another vital industrial real estate is Research and Development (R&D) centers. Most life sciences companies have an R&D center which they usually own. These centers are mostly located outskirt of the city and house scientists and other staff in the center. Most of the time, these centers run on rented buildings that are leased for a long period.
Flex Buildings
Flex building is the newest and most flexible type of industrial real estate. It can accommodate or can be used for different purposes like as an R&D facility, an office, light manufacturing, and showroom spaces. Minor modifications to this type of industrial real estate can change its purpose or use.
COMMERCIAL REAL ESTATE
Commercial Real Estate is properties used by businesses to either generate a profit, capital gains, or rental income.
Confusion between residential and commercial real estate usually occurs when dealing with multi-level properties that serve as tenant's residences. A residential real estate has a structure intended for dwelling and not for commercial use, while commercial real estate is for commerce. Since the multi-level property provides a rental income to the landlord, it is considered commercial real estate for him.
Commercial Real Estate is classified as:
Multi-Family– is a residential property turned into rented spaces or commercial real estate. The best example of this is townhouses, condo units, or houses for rent.
Office- are properties that house some of the city's largest companies to professional space designed for the needs of the medical field and suburban office space that provides convenience to the business' employees and client.
Offices are classified as Class A, B and C. Class A are prestige buildings that house big companies with rent that is above the average in the area. Class B is fair to good buildings with an average rent while Class C are functional areas with below the average rent in the area.
Industrial- these are properties intended for industrial operations for different tenants. The types of industrial, commercial real estate are the same as industrial real estate, the only difference is it is used for profitable purposes by its owner.
Hotel– covers establishments that serve accommodations, meals, and services intended for travelers and tourists. Hotels are classified into six categories:
Limited-service- hotels with room service, on-site restaurant, or concierge.
Full-service- has room service and on-site restaurant.
Boutique- usually located in an urban or resort location and has full-service amenities but has fewer rooms.
Casino- hotels that have a specific or is known for their gaming area.
Extended-stay- limited-service hotels with fully equipped kitchens and larger rooms for long stays.
Resort- is situated in a vast amount of land and has an attached golf course, water park, or amusement facility.
Retail-are properties that are intended to house any business that sells products and services directly to consumers. Examples of this are malls, shopping centers, supermarkets, and community retail centers.
LAND REAL ESTATE
In real estate, a lot or land is a parcel of property owned or meant to be owned by someone. It comes in various sizes and shapes and has defined boundaries or borders that are documented on land titles.
The land is a valuable resource of investment as its price never goes down, it can be used for agriculture or it comes with natural resources, like oil and gas. It can also be used for:
Residential development land
Commercial development land
Livestock-raising land
Mineral production land
Vegetable farmland
Vineyards
Orchards
Recreational land
Buying lots and land from reputable owners and developers is a must nowadays since a lot of fraudulent activities and schemes are rampant in the real estate industry.
Good thing online property listings platforms are now available, one of which is All Properties PH.
All Properties offers property listing for lots for sale under Vista Land and Landscapes.
All Properties people who want to invest and find lots for sale in key provinces and regions on the rise in the Philippines. Some of which are from Vista Land and Landscapes' subsidiaries, Britanny, Crown Asia, Camella, and Lessandra located in Ilocos Sur, Pampanga, Pangasinan, Antipolo, Cavite, Iloilo, and Cebu.
RESIDENTIAL REAL ESTATE
Residential Real Estate is properties intended and developed for dwelling purposes from bungalow to townhouses, and from neighborhood types ranging from the poorest slum to the wealthiest suburban subdivision and community.
Residential Real Estate is considered as one of the best financial investment as its price rarely go down. Some buy real estate properties to either sell or lease but most purchase it to have a property that they can call their own and reside with.
TYPES OF RESIDENTIAL REAL ESTATE
ATTACHED / MULTI-UNIT DWELLINGS
Apartment
An apartment is an individual unit located in a multi-unit building. The boundaries of the apartment are generally defined by a perimeter of locked or lockable doors.
Apartments vary from large-scale public housing to owner occupancy, a condominium to tenants renting a room from a private landlord.
Multi-family house
Multi-family houses are often seen as multi-story detached buildings, where each floor is a separate apartment or unit.
Townhouse or Rowhouse
Townhouses are also referred to as rowhouses. They are multi-floor house and lot that share one to two walls with adjacent properties and have a separate or own entrance. In some developed communities, townhouses are built uniformly based on the community's or homeowner's association's theme.
One example of this is the townhouses being developed and market by Lessandra. Lessandra is a subsidiary of Vista Land and Landscapes, Inc.
Vista Land is the largest homebuilder in the Philippines that offers a wide range of housing products that cater to the needs of every Filipinos from luxurious houses, mid-income housing segments, affordable low-cost housing, and vertical residences.
Lessandra is present in more than 40 areas in the Philippines and one of the key players in the real estate industry. Lessandra ensures that their townhouses and location provide a convenient, safe, and secured life for their homeowner.
Condominium
A condominium, or condo, is an individually owned unit in a building of multiple units. The difference between an apartment and a condo is ownership, where an apartment is rented and a condo is owned.
Compared to an apartment, its owner owns the air space inside their condo, sharing an ownership interest in the community property, such as the floor, walls, sidewalks, stairwells, and exterior areas. For major repairs that are needed, repairs must be assessed. After that, the condo owners will be given a special fee, in addition to their regular fees, to cover the costs needed for the repair. Unlike in apartments wherein, the landlord is the one who handles the repair expenses.
A general requirement of a condo owner is monthly fees that may range from Php1500 to Php 25000 depending on the size and location of the property. The most common condo fees are:
Association dues
Membership fees
Realty tax on your unit
Share of realty tax on the land where your condo is constructed
Share of realty tax on common areas
Parking fees
An example of a condominium is Vista Residences. Vista Residences is the condominium development arm of Vista Land & Lifescapes, Inc. Vista Residences offers top-tier properties across the Philippines prime location such as near universities and business districts.
To date, Vista Residences offers preselling and ready for occupancy condominiums in Baguio, Cagayan De Oro, Cebu, Makati, Mandaluyong, Manila, Pasig, Quezon City, and Taguig.
Cooperative or Co-op
Cooperative or also known as Co-op is a type of multiple ownership in which the residents buy shares in a corporation that owns an apartment or building. This gives the buyer the right to live on a certain unit owned by the corporation. Unlike condominiums, the buyer doesn't own or acquire a specific unit instead he becomes a shareholder in the corporation.
SEMI-DETACHED DWELLING
Duplex
Duplex is a house and lot that has two units in one building. Duplex units can be side-by-side or stacked on top of each other and have two separate entrances for each unit.
Duplexes are sometimes confused as twin homes. Twin homes are half-homes on their own respective lot while a duplex is a property on one lot.
DETACHED DWELLINGS
Detached House
A detached house or stand-alone house is a house that is detached from any side of the lot. Unlike duplex houses, detached have no common walls and are built on their own property or land. Detached houses have open space on the sides, the front, and the back. Detached houses are usually situated in the middle of the lot.
Detached houses usually good for growing families as it has wide yards, has open spaces that can be converted to rooms and no shared walls and floors.
PORTABLE DWELLING
Mobile Homes or Residential Caravans
Mobile homes are residences that are movable on wheels. These types of houses are common in Western countries.
Houseboats
Houseboats is a boat that has been designed or modified to be used primarily as a home. Like mobile homes, houseboats are common in Western countries.
Tents
Tents are also considered residential real estate. Tents have roofs and walls consisting only of fabric-like material.
TYPE OF RESIDENTIAL REAL ESTATE IN THE PHILIPPINES
In the Philippines, there are five types of residential real estate– single type, duplex, apartment, accessoria, and residential condominium.
A single house is a structure usually intended for single-family or households. An example of this is a bungalow, two-storey houses, a nipa hut, and the like.
A duplex is a single structure divided into two residential units by a wall that extends from the floor to the ceiling. Duplex houses are intended for two households that both have a complete living facility.
Single houses and duplex are constructed in subdivisions or developed communities such as Vista Land and Landscapes' Camella and Lessandra.
An apartment on the other hand is a two-floor structure with independent living areas and entrances from internal walls and courts and accesoria is either a one or two-floor structure divided into several dwelling units with their separate entrance from the outside.
Lastly, a residential condominium is a structure that has several floors consisting of multiple dwelling units.
If you are on the lookout for residential and land real estate properties you may visit, All Properties. We offer the best and house and lot for sale and lot only packages in the country's top locations!