November 2, 2022
Top Hang-out Spots in Cavite for 2022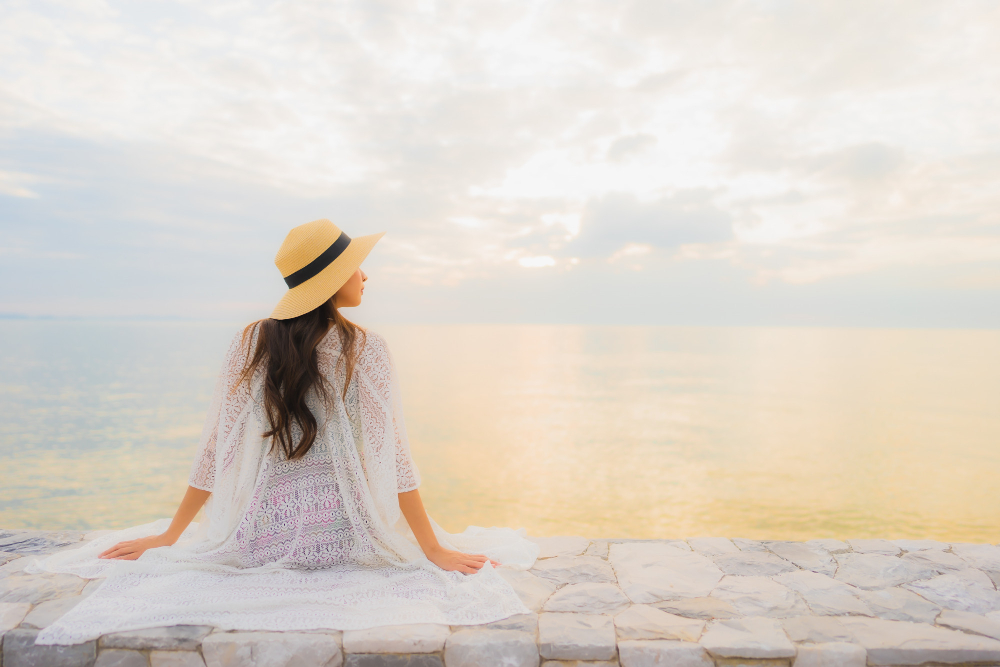 Wondering what are the top hang-out spots in Cavite? Cavite is a province in the Philippines' Calabarzon region on the island of Luzon. It is bounded on the east by Laguna, on the north by Metro Manila, on the south by Batangas, and on the west by the South China Sea.
It is renowned as the "Land of the Brave" or the "History Capital of the Philippines" because of its rich history, culture, and many National Heroes.
Cavite is a rapidly growing real estate and commercial hotspot in the country since it is close to Metro Manila. It is also accessible thru transportation facilities such as Skyway, South Luzon Expressway, Cavite-Laguna Expressway, and Cavitex are being built.
Tagaytay and Mendez Cavite, to name a few, offer such a cool and refreshing temperature that several Filipinos consider them a wonderful holiday destination and the best place to settle in.
Aside from being an ideal holiday destination, Cavite's business infrastructure is expanding as malls and supermarkets are erected around the province. Prestigious institutions and universities such as De La Salle University Dasmarinas, Lyceum of the Philippines University – Cavite, Far Eastern University Silang, and San Sebastian College also provide education without requiring students to travel to Metro Manila.
Here are some of the top hang-out spots in Cavite:
Things to do in Cavite: Exploring the History Capital of the Philippines
Revisit Cavite's rich culture and history at the Cavite City Library Museum
The Cavite City Library Museum allows you to travel back in time and discover more about the history of Cavite City and its inhabitants. The museum was founded in 1994, with the help of then-mayor Timoteo O. Encarnacion, Jr. It is a repository for various historical knowledge and relics highlighting the city's colorful history. Books, photos, ancient furniture, household goods, and other mementos from the Spanish, American, and Japanese occupations can be found here.
Go to Isla ng Corregidor
In the 16th century, Corregidor Island was called as "Isla ng Corregidor." When the Americans arrived, they dubbed the island "Island of the Corrector" since all ships would be inspected here. It was once one of Manila Harbor's defenses, equipped with ammunition and artillery to defend the harbor from opposing warships.
Its underground tunnels from the Philippine-Japanese conflict are still a mystery to explore. This is why the Malinta Tunnel is a must-see attraction and one of the best locations to visit in Cavite.
The Corregidor Island Lighthouse is a well-known landmark on the island. It is the island's oldest landmark and a renowned tourist attraction in Cavite.
The Pacific War Memorial, built by Americans, is located at the highest point on the island. The Filipino Heroes Memorial and the Japanese Garden of Peace memorialize war veterans. Battery Monja, Battery Way, and Battery Geary are among the other historic sites.
Get to know the Julian R. Felipe
Julián Felipe was born on January 28, 1861 in Cavite Nuevo or present-day Cavite City. When he penned the "Marcha Nacional Filipina," which subsequently became "Lupang Hinirang," the country's national song, the great music teacher engraved his name in history.
When he joined the revolution, he would subsequently fight against the Spaniards. To celebrate his contribution to Philippine history, a monument and historical plaque have been erected in his hometown of Cavite City.
The Aguinaldo Shrine and Museum are worth a visit.
Emilio Aguinaldo, a Filipino statesman, revolutionary, military leader, and the first president of the First Philippine Republic, had his ancestral house in Kawit, Cavite. On June 12, 1898, it also witnessed the signing of the Philippine Declaration of Independence (against the Spanish colonizers). With such a rich history, the home was designated as a national shrine and was given to the National Museum of the Philippines.
Today, it is one of the most popular tourist destinations in Cavite, and it includes many Aguinaldo souvenirs as well as other historical antiques such as guns, clothing, furniture, and more. On the grounds behind the mansion, you'll also locate Emilio Aguinaldo's mausoleum.
Other Top Hang-out Spots in Cavite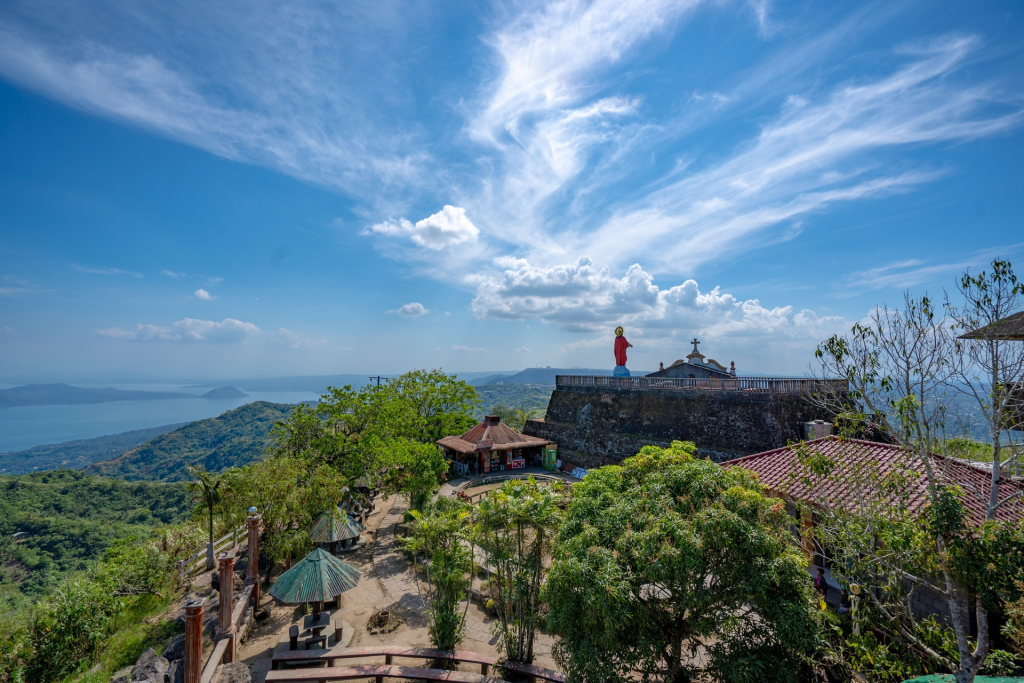 Swim at Balite Falls
Aside from their excellent coffee, Amadeo, Cavite has a basic yet incredibly clean waterfall that has easily captured the hearts of travelers. Balite Falls is recognized for its pure and cold streams of water, where locals enjoy swimming and refreshing themselves in the resort's gorgeous surroundings. Try a day tour in this majestic place.
Trek in Mt. Pico De Loro
Mt. Pico De Loro is yet another of Cavite's prominent tourist spots and attractions. With a height of 688 meters, this dormant volcano has become a popular trekking destination for visitors from all over the country. Because of its lower elevation, it is also a popular trekking destination for first-time hikers!
Tourists would be able to see stunning views of Cavite's cityscape and majestic mountain ridges from the top of Mt. Pico De Loro with its lush greeneries.
Visit Sky Ranch with your family
If you're in Cavite and looking for some fun and thrilling activities, Sky Ranch Tagaytay is the place for you! This amusement park immediately became a favorite with Cavite tourists, particularly those visiting Tagaytay City, because of the park's diverse assortment of exciting rides and attractions.
With their Ride-All-You-Can promotion, you can make the most of your day by riding all of their fascinating rides. These include the Bumper Boat, Nessi Coaster, Mini Viking, Bumper Car, and, of course, the legendary Sky Eye, the tallest Ferris wheel in the country.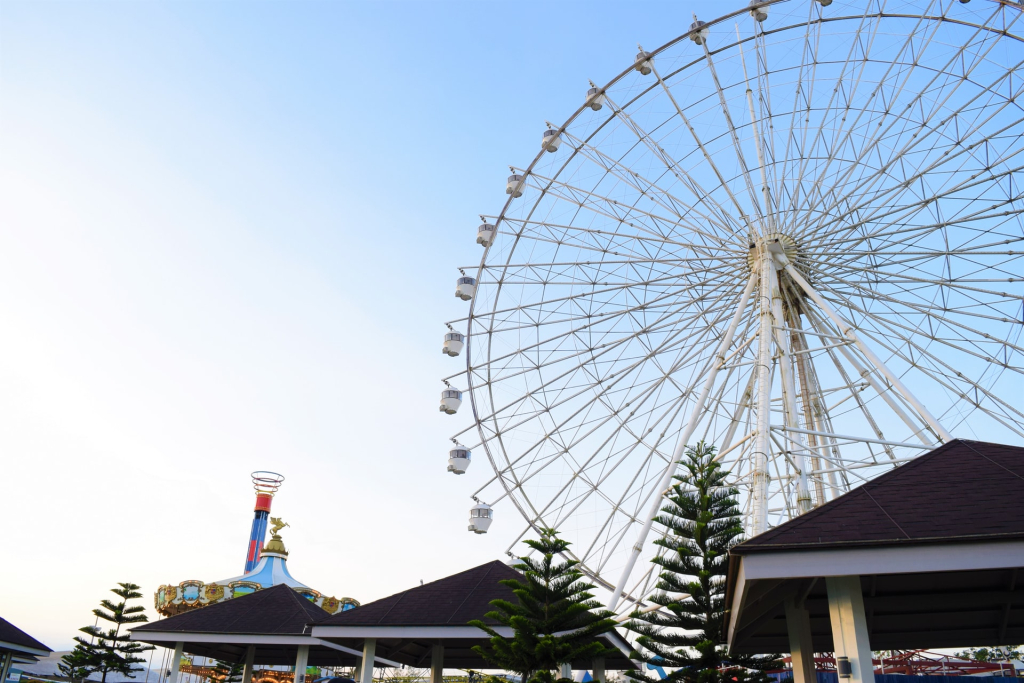 Relax and unwind in Boracay de Cavite Beach
Tourists from Manila and Luzon who find it difficult to visit Boracay can definitely explore Boracay de Cavite Beach! It is a little cove at the Katungkulan Beach Resort in Ternate, Cavite, which has been dubbed one of the most beautiful beaches near Manila. Boracay de Cavite Beach is a must-see for beach enthusiasts, with its pristine beaches, sparkling turquoise waves, and picturesque coves.
Take a visit to Yoki's Farm
The famed Yoki's Farm is a family-friendly location in Tagaytay City where all family members can enjoy and get closer to nature and wildlife. This 10-hectare farm includes numerous attractions such as a museum, a farm table restaurant, the largest hydroponics farm in the Philippines, and the famed zoo where you can meet and feed horses, pigs, and zebras!
We hope you enjoyed this list of the top hang-out spots in Cavite! If you're looking to purchase a property in this beautiful place, visit AllProperties and browse through hundreds of property listings on house and lot for sale!