June 6, 2022
Top 5 Tourist Destinations in Antipolo City 2021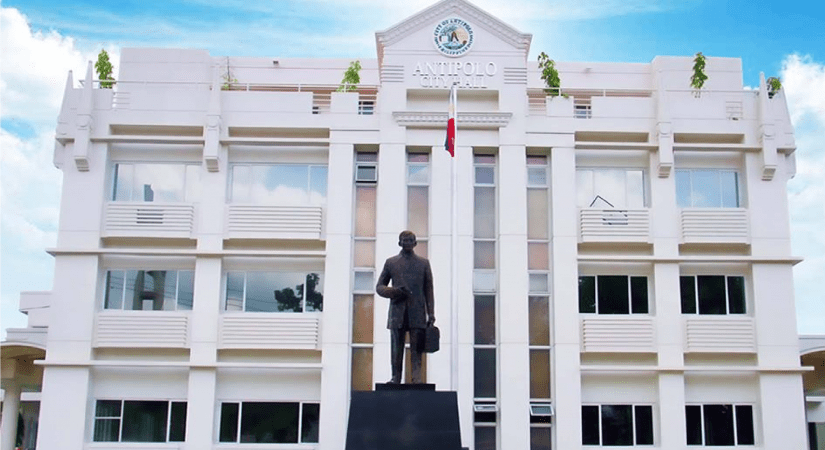 Let's begin by diving deeper into Antipolo and its history, things you shouldn't miss while in Antipolo and our culture. Antipolo City is a 1st class component city and capital of the province of Rizal, Philippines. According to the 2015 census, it has a population of 776,386 people. It is the most populous city in the CALABARZON region and the eighth-most-populous city in the Philippines.
Antipolo was converted from a municipality into a component city of Rizal Province on April 4, 1998, under Republic Act No. 8508. A new provincial capitol building was inaugurated in the city last March 2009 to replace the old capitol in Pasig, which has long been outside the jurisdiction of Rizal Province, since Pasig was part in Metro Manila in 1975. With the transfer of the provincial government to Antipolo, it became the new capital of the province.
Under Proclamation No. 124 s. 2011, last March 14, 2011, Antipolo was declared by President Benigno Aquino III as a highly urbanized city, however, the proclamation has yet to be ratified in a plebiscite. Pending a plebiscite, Antipolo is the most populated city in the Philippines under a component city status. On June 19, 2020, President Rodrigo Duterte signed Republic Act 11475, designating Antipolo City as the official capital of Rizal Province. It took effect on July 7, 2020.
The city is famous for being a pilgrimage site. It prides itself as the "Pilgrimage Capital of the Philippines." The Marian image of the Our Lady of Peace and Good Voyage or the Virgin of Antipolo, which was brought in from Mexico in 1626, and enshrined in the Antipolo Cathedral has a continuous following among Filipino Catholics since the Spanish colonial era.A popular custom of pilgrimages to the Virgin of Antipolo is the trek going to its shrine on the evening before Good Friday and May 1. The most notable of these pilgrimages would begin the trek from the Minor Basilica of the Black Nazarene (Quiapo Church) in Quiapo, Manila followed by procession of the image. There is an existing customary practice of having outgoing OFWs and new cars blessed to ensure success and safety on their journey.
Its higher elevation than that of Metro Manila affords it a scenic view of the metropolis, especially at night. Its locally grown mangoes and cashews are popular among tourists, as well as suman – a local delicacy made out of glutinous rice. The Hinulugang Taktak National Park, once a popular summer get away has an ongoing restoration to become one of the city's primary attractions because it was devastated by a typhoon.
There's something about Antipolo that charms many. For some, it's the proximity to the mountain getaway place to Manila, while some love it for its pilgrimage spots.
Others are inclined to visit because of affordable tourist sites and amazing natural sights to be. The quietness of Antipolo and its friendly vibe are reasons enough to visit when you have time. Here are some of the recommended activities and best Antipolo tourist spots that you can explore to help you plan your Antipolo road trip.
ANTIPOLO CATHEDRAL: (Dela Paz St, Antipolo, 1870 Rizal) Also known as the National Shrine of Our Lady of Peace and Good Voyage, this cathedral is one of the Philippines' major pilgrimage churches. Being the most popular Antipolo tourist spot, many people go there, most especially during Holy Week, but it's also popular all year round.
PINTO ART MUSEUM: (1 Sierra Madre St, Grand Heights Subdivision, Antipolo, 1870 Rizal)
Most of travelers and art lovers know that Pinto Art Museum holds many unique works of art; that's why it's also common knowledge for these people that the place is laden with corners where you can have an Instagram-worthy shot or two.
HINULUGANG TAKTAK FALLS: (Daang Bakal Rd, Antipolo, 1870 Rizal)
At one point, these majestic falls are frequently visited by local tourists and got polluted that it needs beautification. Fast forward to 2018; it's almost back to its glory as it has been undergoing continuous rehabilitation efforts by the local government and Department of Environment and Natural Resources (DENR). The Hinulugang Taktak falls is, of course, your main highlight, but the area has a swimming pool, a bridge, a meditation area, and the Sapang Bato River.
LULJETTA'S HANGING GARDEN AND SPA: (Sitio Loreland, Barangay San Roque Antipolo, Rizal 1870)
They have a spectacular view of the Sierra Madre Mountains, and in the vicinity is a lush garden that takes you back to another place where you can get calm. With an exceptional spa and good food, this establishment is now considered one of the most relaxing places to visit in Antipolo City.
PACEM ECO PARK: (Sumulong Highway, Antipolo City)
Pacem Eco Park isn't a big park, but what sets it apart is that they have an impressive collection of framed butterflies, different insects, shells, and animals like birds, rabbits, etc. The park's plant species is also extensive, and even if it's just a small park, you can be at one with nature, especially when you climb their treehouse.
Antipolo is a wonderful city with a lot to offer; a tourist-spot hub with a high potential for investment. Living near Antipolo will make you feel right at home. The overlooking sceneries and fresh cool winds give a relaxing and peaceful vibe. It is a community accessible to major points because of its proximity to business districts of Eastwood and Ortigas. If you're looking to relax and find peace without having to go too far, this is definitely the city for you.
Looking for properties within tourist destination spots like the ones mentioned in this article? All Properties got you covered! Visit our property listings in Antipolo to find out! From ready for occupancy house and lot units to lots for sale in Antipolo, there's an ideal property investment for you! Check out our ready for occupancy house and lot for sale at Cottonwood Heights or browse through our lots for sale in Maia Alta, Antipolo!