June 6, 2022
Top 3 Home Options near Metro Manila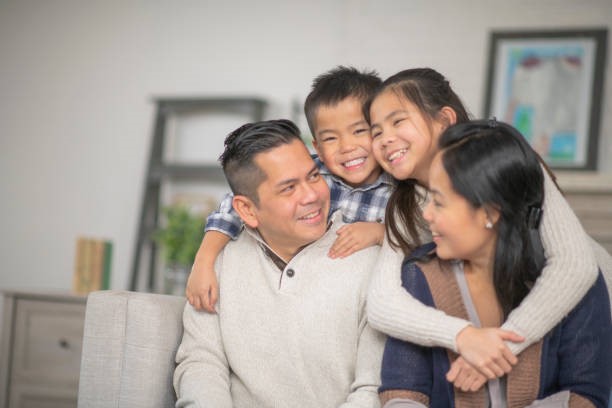 The property sector is amongst the most resilient industries in this time of the pandemic. This is driven by the truth that buying House and Lot is the core of every Filipino family's aspirations. Buying real estate properties is also one of the driving factors for Overseas Filipino Workers to work abroad.
House and Lot for the family is on top of the property choices, while condominium offers an opportunity for rental and property appreciation considering its location and proximity to the major establishment and commercial districts. Prior to this pandemic, the market saw a trend of overseas Filipinos investing in vertical developments as income replacement with its rental potential and property appreciation.
In the metros, while condominium has become most preferred, quarantine protocols imposed by the government last year to avert the spread of the virus opened more opportunities to residential developments outside the Metro Manila. Those confined in limited spaces during the lockdowns have learned to realize the value of space and the importance of green spaces. In an article published by Philippine Star, Mr. Nicolas Mapa of ING Bank Manila said, "The Philippines is mirroring the global exodus from major cities, with city dwellers trading their flats for the clean and green of the suburbs outside the concrete jungle".
Considering this and the on-set of work from home set up, we saw an upward trend of interests in House and Lot for Sale and Lots for Sale in the fringes of Metro Manila locations like Antipolo, Rizal in the east, Pampanga in the North and the favorite residential hub, Cavite in the South. The wider green spaces and emerging road networks are among their considerations. Property Management Company Santos Knight Frank also reported that these areas have recorded an increase of home buyers looking for house and lot and lots only for sale in the last quarter of 2020.
Homebuyers in this area are actively looking for houses with wide extra lots. Others are looking for Lots for Sale with the chance to build homes that best fit the need of their respective families. Homebuyers with existing properties are also on the lookout for residential lots for sale as a form of land banking for re-sell purposes or as a future inheritance.
Cavite
Over the years, Cavite is always an option for people looking for affordable house and lot but still wanting to be near workplaces in Metro Manila. Property developers like Camella Homes was able to establish several major residential hubs in its forty years of existence. The major infrastructure developments like road networks are under construction to make Cavite more accessible than before. Travel time has tremendously decreased by around thirty minutes to one hour.
While nearby Cavite towns' property prices have appreciated over the years, the town of General Trias is now home to a more affordable house and lots and lots only for sale. With impressive almost 100 hectares developments like Camella Tierra Nevada and Bella Vista, investors get to enjoy the complete and exclusive amenities of living in these subdivisions and preserved spaces.
Camella Tierra Nevada and Bella Vista are perfect choices for all those who want to stay in the city and plan to commute to work daily. Also, the community is designed to be self-contained, offering everything from commercial centers, retail stores, restaurants, convenience stores, and drugstores, supermarkets to schools and to churches nearby.
Antipolo
Owning a property house and lot investment in Antipolo feels like going on a vacation every time you wake up in the morning. You get to enjoy natural and other tourist attractions like waterfalls, various resorts, green mountain views, art museums, and a religious pilgrimage site every waking day. These and all provide homeowners that provincial feel while overlooking the busy metropolis.
The picturesque Antipolo City is only 45 minutes or an hour away from the business and commercial districts of Quezon City, Ortigas, Taguig, and Makati. It is easily accessible with the existing and planned roads and continuously available transportation. Top educational institutions like UP, Ateneo, Assumption Antipolo, and Miriam College are just nearby. Popular malls such as Robinson's Metro East, Sta. Lucia Mall and SM Masinag are just short rides away.
Owning your own House and Lot in Antipolo provides you access to both work, business, and nature while owning a Lot Only property gives you the advantage of property appreciation. Developed by Crown Asia, Maia Alta is a master-planned Italian-inspired subdivision with available House and Lot for Sale and Lots Only. This development is more than just spirited living; it also provides homeowners a sense of security and privacy.
Pampanga
This town in the north in Metro Manila has become closer to Metro Manila with just an hour travel time from Quezon City. With the opening of the interlink bridge between the north and south Luzon expressway, people get to reach north Luzon much quicker by avoiding the normal traffic of Metro Manila's major thoroughfare, EDSA.
Living in subdivisions like Camella Sorrento in Mexico City Pampanga, which sits just beside the North Luzon Express Way, makes work and the city lifestyle of Metro Manila no longer a three-hour arduous drive. This Italian-inspired exclusive house and lot development is located just three minutes away from the North Luzon Express Way. Thus, making Pampanga's commercial and family-friendly tourism sites accessible. It also sits beside the upcoming commercial development that will house the biggest wholesale one-stop hub for housing and commercial supplies in South East Asia.
Known as the culinary capital of the Philippines, the foods that Kapampangan offers will always delight its homeowners. These and the natural attraction that it offers makes Pampanga attractive to families looking for their own open and green living space.
All Properties
AllProperties offers options for future homebuyers in these areas with property listings ranging from ready homes and lots only for sale in Pampanga, Antipolo, and towns of Cavite like Bacoor, Imus, Dasmarinas, and General Trias. These subdivisions are also fully developed which provides them an option for easy and convenient move-in.