June 6, 2022
OFW Tips for Buying House and Lot in the Philippines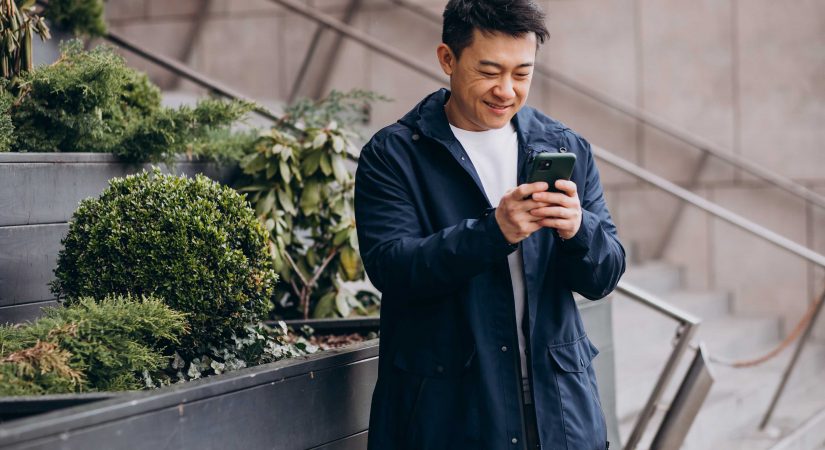 OFWs or Overseas Filipino Workers are our modern-day heroes. They sacrifice their time with their family and work abroad to provide for their needs. Majority of OFWs' dream is to give their family a house and lot or property they call their own, a real estate investment, or a place where they can rest and retire.
The sad thing is that some OFWs are having a hard time processing and acquiring their dream property as they need to furnish several requirements, consider things that might affect the property they want to get, and legal matters to go through especially if they are or will be staying abroad for a long period, and a representative will process the acquisition of the property on their behalf.
Knowing the processes and considerations in getting a house or property will make it easier for OFWs to achieve their dream house and lot or real estate.
In this article, we will provide a comprehensive guide on how to buy a property in the Philippines tailored fit for OFWs.
Things OFWs Should Consider When Buying House and Lot
There are things that OFWs need to consider the most when buying a property. These are the location of the property, the reputation of the developer, budget or how much are you willing to pay monthly, the length you want to pay the mortgage, what financing should you choose, and the property title.
LOCATION
One of the challenging things to do and consider when buying a real estate or house and lot is its location. For OFWs, the location of the property that they intended to get may depend on their purpose. This purpose can either be home for their family, for investment, or retirement.
An ideal location to build a home and for investment is near the workplace and has accessible routes going to the hospital, schools, market, malls, and police station. Areas like this are called regions on the rise or near commercial areas, business districts, and tourist spots.
The price of properties located in regions on the rise might be high, but it can cut some expenses in transportation in the long run. It is also convenient to live in locations like this because it is accessible to their family's daily needs.
Properties located in this area are also a good investment as they can hold and sell the properties in the long run or make them available for rent or lease.
Properties located in regions on the rise appreciate their value faster than properties away from business districts and commercial centers.
On the other hand, a perfect location for retirement is either those properties situated in suburban areas or provinces near Metro Manila such as Antipolo, Cavite, and Laguna. Living in those provinces is like having a vacation as it gives the benefit of dwelling in a place surrounded by nature and at the same time within proximity to the city.
REPUTATION OF DEVELOPER
The reputation of the developer or home builder is another thing that is needed to consider. Nowadays, fraudulent activities in the real estate industry happen, and the common victim of these schemes are OFWs. Transacting to a reputable developer means fewer chances of experiencing scams and fraud.
A credible land developer maintains their standing, executes timely, and delivers what they promise. They ensure the quality of the house, its surroundings, and the community they build, to the material they use and design aesthetics. They also provide a comfortable and lavish lifestyle to homeowners by building amenities such as 24/7 security, clubhouses, internal access roads, fitness center, and playgrounds.
One reputable developer in the Philippines is Vista Land and Lifescapes Inc. or commonly known as Vista Land. Vista Land is the largest homebuilder in the Philippines one of the top real estate companies that offers a wide range of housing products that cater to the needs of every Filipino from luxurious houses, mid-income housing segments, affordable low-cost housing, and vertical residences. Vista Land is also known for its real estates' brands such as Brittany, Crown Asia, Camella, Lessandra, and Vista Residences across the Philippines.
BUDGET
Budget plays a major role when planning to buy a house and lot for sale. It dictates what type of house and lot you can afford to get and pay. What you need to consider when checking your budget are:
Reservation fees and down payment for the house and lot.
Monthly mortgage fees
Real property tax
Association fees
Property insurance
WHAT FINANCING TO CHOOSE
There are three options to consider when you mortgage a property in the Philippines if you are an OFW- Bank Financing, Pag-IBIG Housing Loan, and SSS Housing Loan.
The three might seem the same, but they have different requirements, for the loan amount, terms, and interest.
Pag-IBIG and SSS Housing Loan have few restrictions and requirements for applicants compared with bank financing.
OFWs can apply through Pag-IBIG Housing loan by accomplishing the following requirements:
Housing Loan Application with recent ID photo of borrower/co-borrower (if applicable) (2 copies, HQP-HLF- 068/HQP-HLF- 069)
Proof of Income written or translated to English such as Employment Contract, Employment Contract between employee and employer or POEA Standard Contract, Certificate of Employment and Compensation (CEC), CEC written on the Employer/Company's official letterhead or CEC signed by the employer (for household staff and similarly situated employees) supported by a photocopy of the employer's ID or passport and Income Tax Return filed with Host Country/Government.
One(1) valid ID (Photocopy, back-to-back) of Principal Borrower and Spouse, Co-Borrower, and Spouse, Seller and Spouse and Developer's Authorized Representative and Attorney-In-Fact.
Transfer Certificate of Title (TCT) (latest title, Certified True Copy). For Condominium Unit, present TCT of the land and Condominium Certificate of Title (CCT) (Certified True Copy).
Updated Tax Declaration (House and Lot) and Updated Real Estate Tax Receipt (photocopy).
Vicinity Map/Sketch Map leading to the Property subject of the loan
OFWs can also consider applying for SSS Housing loan if they meet the following criteria:
Member is a certified Overseas Filipino Worker.
Member is a voluntary OFW member of SSS.
Member has at least 36 months contribution and 24 continuous contributions in the period before application.
Member is not more than 60 years old at the time of application and must be insurable.
Members aged 60 years at the time of application will have a maximum loan termof 5 years.
Member was not previously granted an SSS housing loan
Member has not been granted final SSS benefits
Borrower and spouse is updated in the payment of their other SSS loan(s)
The spouses of an existing borrower may still qualify for an SSS housing loan if the loan of the existing borrower was obtained before the date of marriage and the loan is not delinquent and have the following requirements:
Original copy of the following:
Mortgagor's Application for Housing Loan with 1″ x 1″ ID pictures of Principal Applicant and Spouse
Certificate of Loan Eligibility (CLE) – (P100 Service Fee)
Certification from POEA/DOLE/OWWA/ SSS Foreign Representative Office or Philippine Embassy/Consular Office
Deed of Sale or Contract to Sell with the statement of latest balance for purchase of lot or house and lot
Appraisal Report from Home Guaranty Corporation accredited appraisal companies
Certificate of Acceptance and Occupancy duly signed by the borrower if the house is 100% complete at the time of loan filing
Duly notarized Special Power of Attorney (if filing is through a representative)
Original and Photocopy of the following:
Latest Contract of Employment and latest Employer's Certification duly authenticated by Phil. Consulate
Owner's copy of the TCT/OCT/CCT
A certified true copy of TCT/OCT/CCT issued by the Register of Deeds
Latest Property Tax Declaration and Realty Tax Receipt
Other documents that the SSS representative may ask OFWs are the property's blueprints, postdated checks covering twelve monthly installments, Subdivision Plan, and Affidavit of Undertaking to continue paying monthly SSS premium contributions for the duration of the housing loan.
Banks, on the other hand, mostly require OFWs with the following:
Photocopy of one (1) valid ID matching application detail. Acceptable IDs: Passport, Driver's License, SSS, PRC, OWWA ID, OFW ID, Seaman's Book.
Marriage contract, if applicable
Proof of Remittance for the last 3 months
Latest Crew Contract if sea-based
Consularized Certificate of Employment with Income (COEI) or latest three (3) months' pay slips.
Lease Contract
Photocopy of Title
For the loanable amount, the maximum for the Pag-IBIG Housing loan is up to P6,000,000 or 80% of the total accumulated value (TAV). SSS's maximum loanable amount on the other hand is P2,000,000.00 or at least 70% but not to exceed 90% of the collateral's value. Bank financing varies. It may be the exact amount or 70-80% of the appraised property value.
Lastly, the banks offer low-interest rates with a fixed rate for about 1 to 5 years. Pag-IBIG Housing Loan offers fixed pricing for up to 30 years and SSS rates range from 8 to 11% or depending on the amount borrowed.
PROPERTY TITLE
Another consideration that OFWs need when buying a house and lot is the authenticity of the Property Title.
To make sure that the title is clean, it is a must to check the following:
1. Quality of the paper used
Forms used in property titles are printed by the Banko Sentral ng Pilipinas and have a similar texture to a bank check.
To check if the title is authentic, all you need to do is held the title against the light. If the Land Registration Association watermark is visible through the paper, the title is authentic.
2.Verify the identity of the seller
With the rising fraudulent issues in the real estate industry, it is a must to check the background of the agent or seller. To do so, you can contact the developer and ask if the agent is with them.
If the seller and house are not associated with a developer, you need to check if the seller owns the property. If the property title is under the parent of the seller, you need to be assured that all of his family members agree to sell the property.
3. Check the description of the real estate on the title
The land description specified in the property title should match the actual land area when surveyed.
4.Check the status of real property tax
To check if the property tax is updated, you can visit the Assessor's Office of the municipality where the real estate is situated.
If it is not updated, the seller needs to update the payment and make a notarized agreement that he will do so.
Step by step Process on How OFWs Can Own a Property
OFWs searching for real estate properties have the option to choose from a wide array of property goal or choices. Here is a step-by-step process on how they can venture into property investment.
1. RESEARCH
The first thing before acquiring a property especially if you are not physically available in the Philippines is to do research. Three things should be studied jumping into a contract and buying a property. These are the location, type of house, and community of the house and lot or property.
As mentioned earlier location may depend on the OFW's purpose in buying real estate. If it is for their loved one's house or investment, they should research for properties in suburban areas like in Metro Manila, Pampanga, Laguna, or Cavite but if it is for retirement, properties in Antipolo, Ilocos, Bataan, Iloilo, Dumaguete, and other provinces in the Philippines can be considered.
The type of house models is another thing that should be considered. House types may vary on the preference, budget, and needs of an OFW.
To date, there are three common types of houses that OFWs normally consider when deciding on what property to acquire- condominium, townhouse, and house and lot.
Condominium
A condominium, or condo, is an individually owned unit in a building of multiple units. A condo owner has the right and control to the space inside their unit while the community property like the floor, walls, sidewalks, staircase, and other property outside the unit is being shared with other condo owners.
Condominiums can either be mid-rise or high-rise. Mid-rise Condominiums are usually ten floors high, perfect for urbanites and professionals who want the comfort of condo living and still feel like living in a laid-back community. A High-rise condominium, on the other hand, is situated inside or near business and commercial districts.
Townhouse
Townhouses are also referred to as rowhouses. They are multi-floor homes that share one to two walls with adjacent properties and have a separate or own entrance. In some developed communities, townhouses are builtuniformly based on the community's or homeowner's association's theme.
Townhouses are often offered by property developers to first-time home buyers and retirees. An example of these townhouses can be viewed in Lessandra Tanza Heights which is a 33-hectare, Mediterranean-inspired subdivision located in Tanza, Cavite, and Camella Cerritos which crosses the inner sanctuary of Daang Hari in Cavite.
House and Lot
Houses and lots are the most preferred real estate property OFWs as owning one is more convenient for them rather than buying a lot and checking now and then the progress of the house being built on it.
Aside from this house and lots for sale are more spacious, giving OFWs open areas to create resting spaces where they relax and unwind when they retire.
House and lots sold by developers are either single-attached, single-detached, bungalow, duplex, triplex, and multi-level.
2.LOCATE A RELIABLE PROPERTY DEVELOPER OR REAL ESTATE BROKER
As mentioned earlier, OFWs are the most common victims of real estate schemes like pre-selling scams, double sale of property, and bait-and-switch schemes to name a few.
To avoid going through this ordeal, it is a must to transact with a reputable and reliable developer and agent. How?
Check if they have a professional website.
Check the legal documents of the developer like a license to sell or an application for a license to sell in HLURB or Housing and Land Use Regulatory Board.
Check their track record or the number of projects they have completed and currently building as well as the recognition given to the developer or agent.
Check the positive and negative feedback of their residents.
Verify the Real Estate Broker's Professional License with the Professional Regulation Commission by visiting their license verification website at http://www.prc.gov.ph/ or call the real estate developer where the broker or agent is associated.
3.ASSIGN AN ATTORNEY-IN-FACT
When buying a property, ideally, the buyer should be physically available during the transaction, but there are cases where the buyer is not available, as the usual circumstances of OFWs.
In events like this, the real estate broker, agent, or developer will provide a Special Power of Attorney or SPA document, which the OFW should sign and have consularized to grant the representative o Attorney-in-Fact the power to sign legal documents on their behalf.
4.PROCESS THE DOCUMENTS
Now that there is an Attorney-in-Fact or representative, documents needed to process the transaction of buying the property should be filled and accomplished.
Documents needed to buy real estate vary and depend on the requirements of the real estate developer, but normally require the following:
Consularized Special Power of Attorney that must be authenticated by the Philippine consulate
Income Proof for three months
Proof of Billing in the Philippines
TIN Number
Consularized Certificate of Employment and Compensation
Employment Contract in English with the seal of the employer as well as a signature of the authorized personnel.
Post-dated checks (PDCs) for the down payment.
Photocopy or scanned copy of your passport and IDs
Once done with the requirements, the representative or OFW can send it directly to the real estate developer, broker, or agent.
5.APPLY FOR A LOAN
If the OFW will not be able to pay in cash, the Attorney-in-Fact or the representative of the OFW can apply for a housing loan via bank, Pag-IBIG, or SSS.
6.OPEN A CHECKING ACCOUNT
Now that everything is set, the OFW should open and fund a checking account to pay for the monthly amortization.
Price Range
The value of the property is directly affected by the developments around its area. The price range of a house and lot, for instance, may vary depending on its location. Check out All Properties to view thousands of house and lot and residential lot listings in Metro Manila, Cavite, Antipolo, Iloilo, and other major locations!
OFW House and Lot; Design Your Dream House
Many Filipinos prefer to live close their family member/s. If you are on the search to find the best real estate development in the country, visit All Properties and get all the information that you need on real estate investment.
All Properties Facebook Page and other Social Media Accounts
Visit All Properties Official Facebook, Twitter, Pinterest, and Instagram!