June 6, 2022
Things to Experience in Antipolo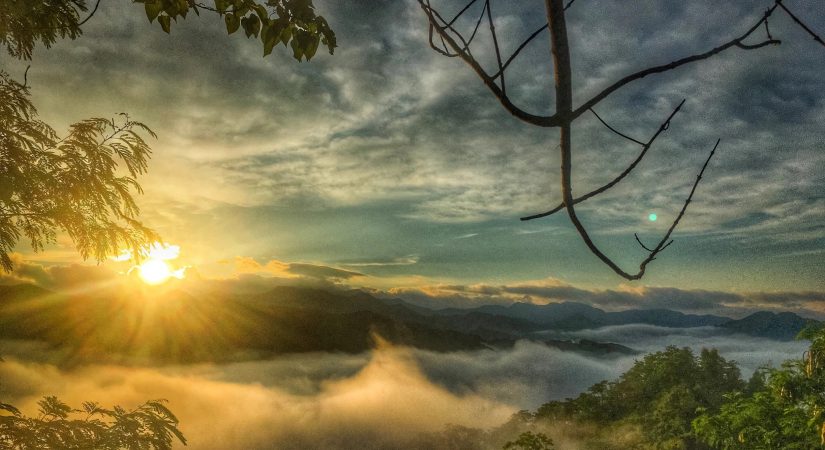 Although Metro Manila is stressful at times, we know that many have an affinity for its beautiful chaos. However, the itch to go somewhere much quieter and peaceful still hit from out of nowhere. Good thing, an out-of-town escape in Antipolo does not have to involve the stress of hopping on a plane. Just one hour or two from Manila, you can finally enjoy many of Antipolo's tourist spots that will take your stress away.
There's something about Antipolo that chars many. The serenity of Antipolo and its friendly vibe are reasons enough to visit when you have extra time.
Taking photos at Pinto Art Museum
Another great place to visit in Antipolo is the Pinto Art Museum. It is located at 1 Sierra Madre St., Grand Heights Rd, Antipolo, Rizal. It is open from 9:00 am – 6: pm ( Tuesday to Sunday ). This museum is popular for its several galleries, all separated by doorways—hence the name. Many art lovers and travelers know that Pinto Art Museum holds many unique works of art; that's why it's also common knowledge for these people that the place is laden with corners where you can have an Instagram-worthy shot or two.
The Museum is Mediterranean-inspired with white-washed coated galleries and situated with luscious trees, flowering plants, bushes, and hummingbirds. The structure of Pinto is comparable to Santorini making the Museum Instagram-worthy.
Pinto Art Museum has six galleries that showcase contemporary and modern art, a separate Museum dedicated to Indigenous Art, a Chapel housing 300 antique collections, gardens with beds that invite guests to relax and unwind, a swimming pool, a roof deck where you can view part of the Museum and Cafes that serves meal and snacks.
Food Tripping in Antipolo City
People from Manila buy the most typical delicacies in Antipolo: their suman, mangga (mango), balimbing (star fruit), kasoy, coco jam, and kalamay. These are native sweets that you shouldn't miss buying if you go there. It is located at Siete Medya.
Chill at Luljetta's Hanging Gardens & Spa
If you want to chill and be pampered, visit Luljetta's Hanging Garden and Spa, one of the best Antipolo overlooking spots. This place lets you experience a one-of-a-kind pampering set in the hills of Antipolo, overlooking the majestic and stunning Laguna de Bay and Metro Manila skyline.
They have such a spectacular view of the Sierra Madre Mountains, and in the vicinity is a lush garden that will take you back to another place where you can fully experience peace and calm. With an exceptionally unique spa and good food, this establishment is actually considered one of the most relaxing spots to visit in Antipolo City.
Located at Sitio Loreland, Antipolo City, Rizal. It is open at 10am–9pm ( Monday to Friday & Sunday) : 10am-11pm ( Saturday)
Rediscover Hinulugang Taktak
The Hinulugang Taktak Falls are your main highlight, in addition to the place's swimming pool, bridge, meditation area, and the Sapang Bato River. It is located at Taktak Rd, Antipolo, Rizal. Their operation hours are 8 am – 5 pm, and take note of the Free entrance fee.
It was once the nearest destination of travelers living in Manila. People can bathe and swim in the clear waters coming from the falls. Unfortunately, some of our folks exploit the falls by leaving their trash and polluting the waters on its river until no one is allowed to bathe in it.
To date, a park and a view deck were made to preserve and enable the younger generations to see the falls. The park is situated with trees and flowering plants and bushes. Cottages and picnic tables line up along the river for those who want to relax and have a picnic with their family and friends. A basketball court and swimming pool were also built in the park for those who love outdoor activities.
Antipolo Cathedral
Also popularly known as the National Shrine of Our Lady of Peace and Good Voyage, Antipolo Cathedral is one of the significant pilgrimage churches in the country. While this is a famous destination for Holy Week, Antipolo Cathedral is famous all year round.
Many stalls outside the cathedral sell Rizal province's delicacies such as suman na may latik (rice cake with coconut jam), cashew nuts, and other colorful rice cakes at the lowest prices!
Mass Schedule :
Weekdays – 6 am to 6 pm
Saturday – 6 am to 7 pm
Sunday – 5 am to 8 pm
Boso Boso Church
Also known as Nuestra Señora de la Annunciata Parish Church, this is a restored church from the remnant of a 16th to early 17th-century church built by Franciscan missionaries. It was completely restored in 1995 and dated back to the Spanish Era, so be prepared to see many stone works and some vines on its façade.
Located at Sitio Old Boso-Boso, Barangay San Jose Antipolo City, Rizal
Overlooking view in Crossing Cloud 9's Hanging Bridge
It is located at Brgy. Sta. Cruz, Sumulong Highway, Antipolo City. They are open between 7 am to 2 am daily. You get a 360 view of Antipolo and beyond when you cross the hanging bridge and go to their viewing deck.
The view deck is a perfect place to watch the sunset with the metropolis as the backdrop. It is a fun and exciting place to visit with the family. A remarkable experience further awaits you when you try eating at their resto where they serve meals like Crispy Pata and Kare-Kare.
Go on an ATV Adventure
The ATV Adventure ride will get you excited. It lets you discover the Sierra Mountains. You ride the ATV and pick your adventure of choice. You can experience how thrilling and nerve-wracking the rides are.
It is located at Sapinit Road, Pintong Bocaue-kasili Road Junction, Rating between 2,500 to 8,000. They are open between 8:00 am – 6:00 pm
Experience the Magic of Nelly's Mystical Cave
This cave was owned by Inday Nelly in 1970. Inday Nelly Deles was seven years old when she woke up from an interesting and vivid dream. Inday Nelly had been seeing visions of a cave which has fascinated her. She later left Iloilo to travel across the country in search of the cave in her dreams. The cave is known for its religious appearance because some rock formations inside the cave resemble famous religious people; that's probably why it's also renowned with pilgrims. It's also famous for people seeking some miraculous healing.
It has been a custom and tradition of Filipinos to travel to Antipolo City because of its religious sites and traditions. Hundreds even walk their way from Manila to the winding uphill roads just to hear Mass in the Shrine of Our Lady of Peace and Good Voyage during Holy Week.
As a pilgrimage site, the Mystical Cave is not an exception. Its backstory, rock formations that form religious figures, and proximity to the city proper made this place a hot sport for locals and tourists.
The Mystical Cave is located in Sitio Boso-Boso in Barangay San Jose and is accessible via a gravelly road called "Puting Bato".
It is quite difficult to reach the place because of the lack of public transportation aside from the tricycles that you can rent. The road is nothing but tall grass, a white stone path, and a view of the mountainous region of Rizal.
Another religious site in Antipolo is the Mystical Cave. Folks name the cave Mystical because shadows and figures formed by stalactites and stalagmites inside the cave such as images of Jesus, the Holy Family, Adam and Eve, Wings of an Angel, and other images that show the life and death of Jesus Christ. Locals also believe that the water gathered from the mineral formation inside the cave can cure sickness.
Crescent Moon Cafe
Crescent Moon Cafe is the brainchild of the late Chef Bey Fernando. Chef Bey is the husband of the artist and ceramist Lanelle Abueva- Fernando. He is a lawyer by profession and loves to cook. In 1997, Chef Bey and his wife Lanelle opened a restaurant and pottery studio in Antipolo and called it Crescent Moon Cafe.
Crescent Moon Cafe is a sanctuary near Metro Manila. The cafe is surrounded by luscious trees and bushes. A koi pond that was once a World War II crater along with the trees at the back of the cafe serves as a panoramic view of nature.
The cafe has a serene ambiance with artsy and vibrantly colored decors. Lanelle's artwork lines up on the corner.
Crescent Moon Cafe serves Asian Cuisine mixed with their staple dishes. Guests can choose a la carte or buffet servings but are requested to call or inform the cafe ahead of time for their orders. Dishes cooked in the cafe are made with no preservatives and enhancers, fresh, and are based on the number of guests per day.
These are only a few reasons why a lot of investors prefer to purchase properties in Antipolo. From residential lots only to house and lot packages, many are eager to invest in this spectacular place.
Looking for properties within tourist destination spots like the ones mentioned in this article? All Properties got you covered! Visit our property listings in Antipolo to find out! From ready for occupancy house and lot for sale in Antipolo, there's an ideal property investment for you! Check out our ready for occupancy house and lot for sale at Cottonwood Heights or browse through our lots for sale in Maia Alta, Antipolo!