June 6, 2022
Suburban Living: Why is it ideal?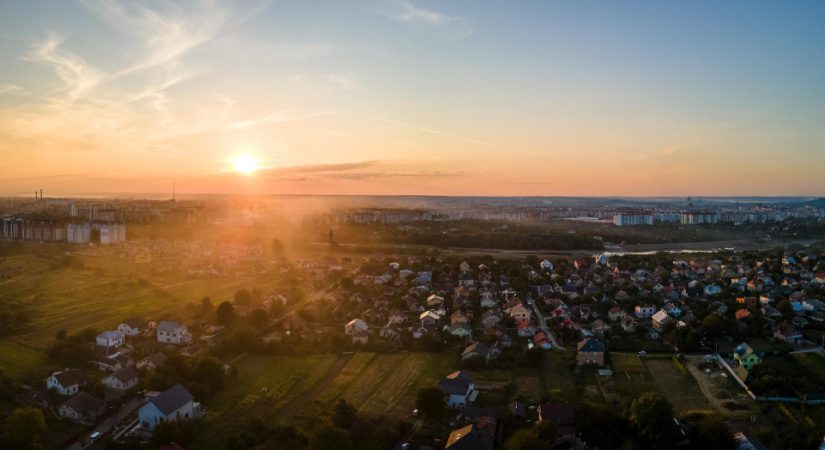 Choosing where to live is one of life's most challenging and rewarding life experiences as your expenses, way of living, and other lifestyle choices will be influenced by your course of action. While some families prefer city living or staying in highly urbanized metropolitan areas because of the fast-paced surroundings and proximity to establishments that cater to their needs, the trade-offs of living in these urban areas include smog pervading the skies, traffic-congested roads, and constantly increasing pollution.
Aside from these drawbacks, in this pandemic era, living in cities means you may be vulnerable to outbreaks. Experts also emphasize happiness as a defense against infections like COVID-19, and science has linked a relaxed, nature-bound lifestyle to better health, a cleaner environment, fewer health concerns, and a more meaningful social life. As a result, an increasing number of prospective homeowners and city dwellers want to relocate to the country's suburbs; however, what does suburban or suburban living space mean, and is living here appropriate for all Filipinos?
WHAT IS SUBURBAN LIVING?
The suburbs are neither urban areas nor rural areas. Normally suburban areas are referred to as an outlying district of a city or low-density areas that separate residential and commercial zones. This provides many of the conveniences of city living, but with more space to move around, though not as much space as rural areas. Suburbs expanded as cars became the primary mode of transportation for people to get to work, and as roads were improved and built to make travel time faster and more convenient. There are numerous advantages to living in the suburbs, but it is not for everyone, especially for most city dwellers who are used to the fast-paced city life.
WHAT ARE SUBURBAN COMMUNITIES OR SUBURBAN NEIGHBORHOODS?
Single-family homes interspersed with shopping centers and strips, as well as office buildings, are common features of a suburban neighborhood located outside of an urban center and its outskirts. Suburbs frequently stretch, spreading out over the land they occupy rather than creating prominent skylines like their urban counterparts. Suburban construction is frequently homogeneous and consistent; suburban houses and apartments are sometimes chastised as being cookie-cutter and, in professional terms, for the most part, tract housing or a type of housing development in which multiple similar houses are built on an area of land that is subdivided into smaller lots. While other suburban communities have stand-alone or detached homes with expansive backyards and private outdoor space.
Suburban communities in the country that were developed by property developers typically have amenities that promote nature and more living space, such as basketball and tennis courts, churches, running and bicycle tracks, and playgrounds to name a few.
BENEFITS OF SUBURBAN LIFE
Suburban residents have expansive lots and homes
One of the most significant advantages of suburban living is that it is known for providing spacious properties. In comparison to the cramped condos, apartments, and single-family homes in the city, suburban homes are typically larger. Because the suburbs have a smaller population, the homes frequently include car garages and gardens. Suburbs are generally the best option for families looking for enough space to comfortably house everyone. In rural areas, you may be able to get even more space, particularly outdoor space. However, if you work in the city, the commute from a rural area may be too long, making the suburbs the only viable option.
Less densely populated and quiet neighborhood compared to big cities
It is well known that living in the Philippines' urbanized areas reduces one's ability to lead a relaxing lifestyle. In Metro Manila, there are few to no open, green spaces. To make matters worse, the fast-paced environment, crowded and polluted streets, and bumper-to-bumper traffic can easily overwhelm anyone.
The suburbs are a healthier place to live because they are less densely populated, resulting in less pollution and cleaner air. A suburban lifestyle is set to locate you in some of the most scenic communities in the country. Lush greeneries, vibrant mountainsides, tree-lined streets, and rolling hills are just a few of the things you will see upon waking up. You'd love to start your day by breathing in some fresh air. Instead of blowing horns in rush-hour traffic, you can come home to a peaceful and quiet neighborhood after a long day at work. Then, without being bothered by pollution, you can gaze at the starlit sky. You can feel rejuvenated and properly rested after a good night's sleep, and you can prepare yourself for what the new days have to offer.
Close-knit communities.
Close-knit communities can also be found in the suburbs. There are numerous opportunities for you to meet people in your community and foster a strong sense of belonging. There are usually neighborhood parks, nature trails, and a place to get away from the hustle and bustle of the city. Furthermore, when you buy a home in the suburbs, you are frequently living in a neighborhood with a homeowner's association. This is usually accompanied by activities such as a community pool or clubhouse.
Better Quality of Life.
You can get to the city for work and cultural events if you live in the suburbs, but you can also enjoy shopping, restaurants, healthcare, and emergency services right in your neighborhood. If you want to be in the middle of the action in a city or surrounded by farms or rolling hills in the country, you may find that the suburbs are too much of a compromise. However, if you want the best of both worlds, the suburbs are probably for you.
DISADVANTAGE OF LIVING IN THE SUBURBS
You need to have a car and a longer travel time.
Many suburbs lack public transportation, making it necessary to own a car to get around. If you wanted the space, you had to give up having everything within walking distance. Owning a car can also be quite costly due to the costs of gas, maintenance, insurance, and, of course, the car itself. Also, keep in mind that your commute will most likely be longer, requiring you to get up earlier to arrive at work on time.
Job Market Competitors
While some suburbs will have a higher commercial percentage than others, the job market in the suburbs is generally more competitive. To land your first job, you may need to post your resume on multiple job boards, work with recruiters, attend a few job fairs, and be patient. However, if you know someone, your chances of getting hired are increased, and the hiring process should be much shorter.
Fewer amenities
While the suburbs have more space for everything, there are fewer amenities because everyone is spread out. As a result, fewer public transportation options, colleges, universities, and hospitals can make things more difficult. Nonetheless, the quality remains in the suburbs, but it will not be the best of the best.