January 7, 2022
Should You Travel or Buy a House?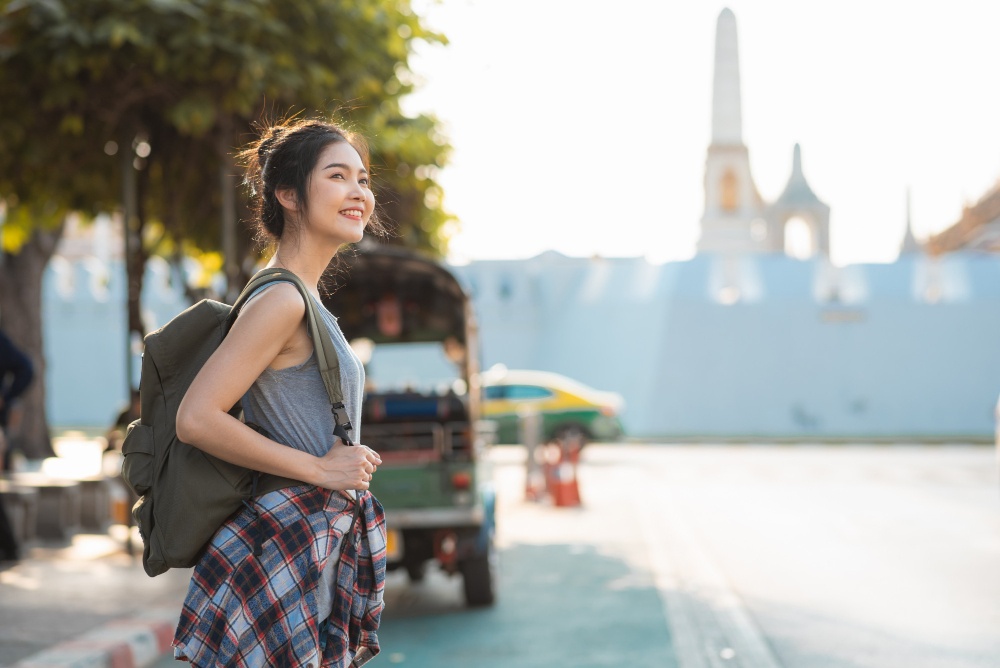 A growing debate in today's society is deciding whether to buy and invest in a home or travel across the world. This predicament is frequent among young professionals or millennials ages 35 and below who have various goals in life and beliefs such as YOLO (you only live once).
WHY TRAVEL?
Yolo became popular in 2012 and is used to convey the belief that one should live in the present moment and not worry about the future. One aspect of this idea is to travel and explore the Philippines and other countries as much as possible.
The travel industry all across the globe employs the Yolo attitude to market their products and services. Yolo travel is intended for young people, budget-conscious tourists who want to see the attractions of top places while covering and exploring a lot of areas.
Travelers stay in modest hotels and guesthouses selected for their location, with some itineraries centered on outdoor activities. For maximum cultural engagement, a mix of public and private transportation is used, and plenty of free time is planned to allow for extra activities according to visitors' interests and budget, all of which are distinguishing elements of the YOLO travel style. In the Philippines, this type of traveling is commonly known as travel tours or "budgetarian" traveling wherein you travel with other people to complete a set of travelers to visit your desired destinations.
Traveling for young people is beneficial because of the following:
DESTRESS
Work and Life Balance is nearly impossible in today's world of work. When the younger generation feels that tension they generally take a vacation and pack their bags to soar or sail away to a more tranquil atmosphere where they can recharge their batteries.
LEARN
One of the most major advantages of travel is that it allows you to immerse yourself in cultures with which you are unfamiliar. The trip allows you to meet people from other nations, each with their unique cultures and way of life. As you travel and discover these new areas, you will learn about their culture, behavior, and beliefs. Furthermore, you will be able to sample various cuisines and delicacies from various locations.
CREATE MEMORIES IN EVERY TRIP
One of the reasons that the younger generation enjoys traveling is because it allows them to create many unique experiences with their family and friends. These memories cannot be purchased or equated to any amount of money or the price of the trips.
RENEW AND ENLIVEN RELATIONSHIP
Traveling with your loved ones gives you some focused time that will help you renew and enliven your relationship with your family. Being with family members is unparalleled in terms of delight and pleasure. Visiting new places, sharing meals, and having fun with your family will keep your relationships fresh. Travel, according to the younger generation, is an excellent way to re-establish happiness and closeness in the family relationship.
LEARN NEW SKILLS AND HOW TO ADAPT
Another reason why young people enjoy traveling is that it allows them to get to know themselves better and uncover abilities that they were unaware they possessed. When you travel, you meet individuals from many walks of life and learn how to adapt and interact with each one, which allows you to learn new things and sometimes uncover abilities you didn't know you had. Also, when you learn about other cultures and countries, you have a better understanding of your interests, goals, and desires, allowing you to realize your full potential.
WHY BUY A HOUSE?
Previous generations prioritize being first-time homebuyers compared to the younger ones. Almost half of Filipinos aspire to buy their first house and own place that can provide convenience, flexibility, and security.
Buying a house is not that easy because you need to consider if you have enough money to pay a down payment, mortgage payments to own home that you can call yours, or for your family and kids. The course of having your dream home might be challenging but the sooner you invest the faster you may go up to the property ladder. Here are some more reasons to invest in properties especially your first house:
THE JOY OF PROPERTY OWNERSHIP
The desire to be a proud owner of your first house is at the top of the list of reasons why Filipinos buy houses and lands. Why? Having your own house provides satisfaction or a feeling of personal progress in terms of attaining a goal or a desire, as well as a sense of security and stability.
THE HOUSING MARKET APPRECIATE OVERTIME
Houses and lots are among the finest investments you can make since property ownership appreciates over time. This might be due to variables such as the property's accessibility, local zoning regulations, and inflation policies. Aside from that, the value of a property grows quicker if it is located in a growing region or in or near commercial centers, business districts, and tourist attractions.
MONTHLY PAYMENTS ARE CONSISTENT RATHER THAN RENTING
When your monthly payment is consistent, it is easier to manage your monthly budget and avoid financial burden. When you opt to mortgage a house and lot, the interest rates offered by either a bank or PAG-IBIG are fixed. Banks often provide fixed interest rates for one to five years. Pag-IBIG Housing Loan, on the other hand, has set interest rates for up to 30 years. Fluctuating property taxes or property insurance may fluctuate, but not as frequently as rent payment hikes.
FLEXIBILITY
Having your own house offers you the freedom to do anything you want within its four walls. This implies that you have a sense of freedom in that you may paint the walls whatever color you choose, install permanent decors and fittings, and customize your house to your taste and preferences. You may even create a mini-garden, install a ready-made swimming pool, and throw parties without the approval of your landlord.
PRIVACY
The majority of house purchasers desire to live in peace. Having your own house and lot allows you to do anything you want on your property without worrying about upsetting your neighbors. When you live on a large lot, you will also be unable to listen to and meddle with your neighbor's business and activities.
ROOM FOR IMPROVEMENTS AND EXTENSIONS
Having your own house allows you to landscape it to your liking. You may create a peaceful backyard with a lush lawn, a swimming pool and adjacent lounge space, and an outdoor dining room under a pergola, or you can construct a children's section with a treehouse and playground. When you buy a house, you give yourself lots of room to extend it to meet your needs and aspirations. You may add rooms, plant a flower or vegetable garden, or even set up an arts and crafts workshop.
TRAVEL OR BUY A HOUSE?
Every Filipino has different priorities in life. Some people, particularly younger generations, consider travel to be a top priority, especially with the availability of low-cost airline tickets and vacation packages. Traveling may also be therapeutic for some people, both physically and mentally. While others utilize to get to know themselves better or to travel till they find something they can bring home to start a company with.
Others, on the other hand, may prioritize purchasing a home because they are either afford it financially, are weary to rent and want to own their own home, or are bold enough to face the challenges to pay the mortgage and is ready to build his dream house for his kids and family.
When it comes to traveling or purchasing a home, there is no such thing as a bad or right option. This is determined by the individual's priorities, capabilities, life decisions, opportunities, and perfect timing.
In reality, there are others from the previous generation who, after retiring, decide to sell their house, use their savings and tour the world. While some young professionals and entrepreneurs used to like traveling but decided to settle on a travel destination because they fell in love with its beauty or discovered a profitable business opportunity in the area and opted to stay, purchase a house, invest and start a business.
WHY INVEST IN REAL ESTATE PROPERTIES NEAR TOURIST DESTINATIONS?
Every year, tens of thousands of tourists and Filipinos go to the Philippines to explore various tourist attractions. In 2019, Philippine Tourism Statistics recorded 8,260,913 arrivals and PHP 482.15 billion in tourist revenues. The major reason for these travelers' visits to the Philippines is for leisure, Filipino hospitality, and the country's stunning scenery.
The expansion of the tourist sector has a favorable impact on a variety of industries, including real estate. With the increasing popularity of the country's tourism sites, several Filipinos are increasingly investing in real estate property near tourist destinations. Filipinos invest in homes near tourist sites for a variety of reasons, including location, appreciation in value over time, the ability to produce extra income, and retirement.
LOCATION
When it comes to investing in real estate, location is everything. The higher the return on investment, the better the location. Purchasing a home near tourist attractions may benefit real estate owners since some consider this location to be "future-oriented," as development and expansion never cease in regions near tourist districts.
Roads are built for speedier transit, while enterprises such as food strips, stores, malls, and other infrastructure are built for the convenience of travelers and property owners.
OVER TIME, THE VALUE GROWS
The value of the house and lot rises with time. This might be owing to variables such as the accessibility of its location, local zoning regulations, and inflation policies.
Aside from that, the value of a property grows quicker if it is located in a growing region or in or near commercial centers, business districts, and tourist attractions.
IN PREPARATION FOR RETIREMENT
For their retirement, the majority of Overseas Filipino Workers buy houses near tourist attractions. After years of living and working in a foreign country, they like to rest, unwind, and enjoy a suburban life with beautiful scenery and delicious cuisine. There is also an increasing number of people, some of whom are celebrities, who choose to live in the suburbs where they can take things slowly, relax, and have peace of mind.
CAN PRODUCE INCOME
By becoming an Airbnb host, you can transform your house into a vacation home for either pleasure or business travelers.
As hotels and Apartelle (also known as an Apartment-Hotel or Serviced Apartment, which combine the best service and quality of a hotel with the freedom and space of apartment living) become more expensive, travelers are looking for cheaper places to stay, which is where Airbnb listings became popular, not only in the Philippines but also in other countries.
Many Filipino homeowners, particularly those who live near business or commercial districts and tourist hotspots in the country, transformed their spare homes into vacation homes that meet the basic needs of tourists and advertised them on Airbnb.
Airbnb hosts manage their own property since they may establish their own rates, the number of days and visitors who can stay in their home or location, and the ground rules for how tourists should utilize their facilities.
WHERE TO LOOK FOR HOUSES AND LOT FOR SALE
Finding a house and lot for sale from a reputable developer might be difficult these days owing to many frauds and schemes perpetrated by persons posing as the developer's agent or vendor.
It's a good thing that internet property listing systems like All Properties are now available.
Vista Land and Landscapes, one of the country's largest and most respected real estate businesses, offers property listings for ready houses and lots for sale under the banner of All Properties.
All Properties assists prospective homeowners in finding a house and lot for sale in major provinces and areas of the Philippines that are on the rise. Britanny, Crown Asia, Camella, and Lessandra are some of Vista Land and Landscapes' subsidiaries in Ilocos Sur, Pampanga, Pangasinan, Antipolo, Cavite, Iloilo, and Cebu.
With the assistance of specialists, you may obtain your ideal house and lot in a well-developed neighborhood with All Properties.