June 6, 2022
Safest Places to live in the Philippines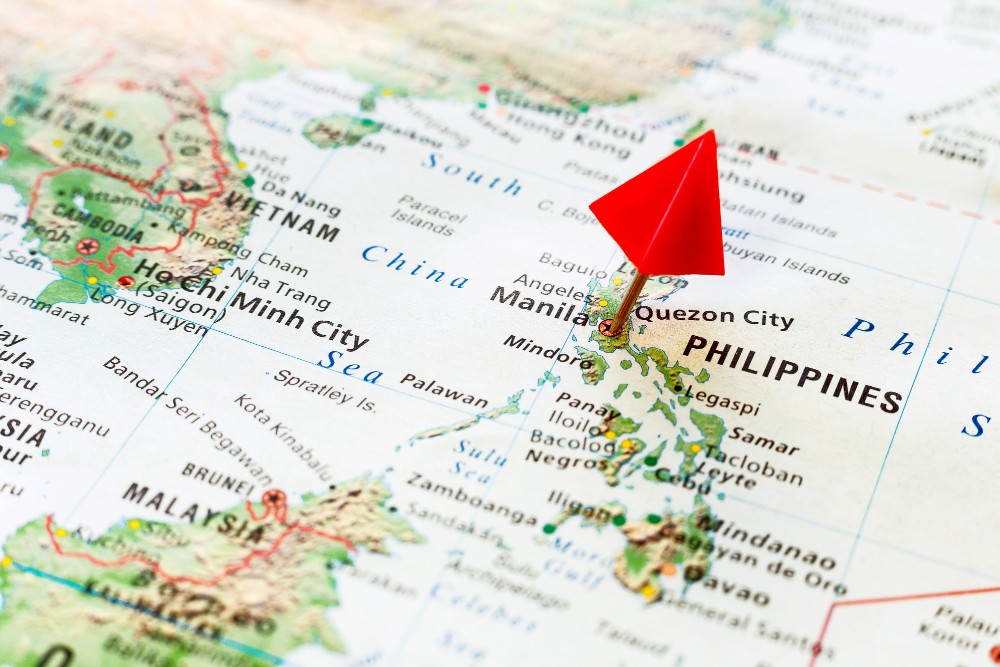 The Philippines is an archipelago of over 7,000 islands, and each location has unique characteristics that make it a must-see for both tourists and locals alike. Tourists and Expats consider relocating to one of these locations because of the peaceful atmosphere, safety, security, a variety of beautiful white-sand beaches, or a cooler climate.
Aside from these, the Philippines is experiencing a real estate boom as an outcome of the country's ongoing development and progress. As a result, an increasing number of Filipinos, ex-pats, and tourists are having difficulty finding the best place in the country.
In this article, we've compiled a list of the best and safest cities in the Philippines in 2022.
Bacolod City
Bacolod City is one of the country's most livable cities. Because of its food, rich culture, affordable cost of living, and charm, it is one of the best places to live in the Philippines. Bacolod is a modern city with a distinctly Southern flavor. It keeps up with development while still maintaining a relaxed way of life. Bacolod City offers the same amenities as other highly urbanized cities in the Philippines, but without the traffic congestion, pollution, and high crime rate.
Cebu City
Like other big cities in the country, Cebu City is a thriving business hub on a consistent basis. It is well-known as one of the most important economic centers outside of Metro Manila. Because this location is extremely accessible by land, sea, and air, it has the advantage of investing in a variety of businesses not only locally but also internationally.
Most people described living conditions in Cebu City as a perfect blend of city and country life. Then, if you're looking for a place to live for your business or your family, Cebu City has a lot to offer. From a house and lot to a beach house, condominiums, residential or commercial lots, memorial parks, and many other options. You can choose whatever you want to spice up your way of life. Because of its strong economic indicators and thriving industries, there are numerous career opportunities for both recent graduates and more skilled and specialized professionals.
Cebu was ranked eighth in Southeast Asia, with a safety index of 55.72. The crime rate in this city is lower when compared to other cities that followed Cebu. To back up this claim, Cebu is the fifth safest city in the Philippines.
Davao City
One key areas to live in the Philippines is Davao City. It is consistently ranked as one of the most peaceful and livable cities in Southeast Asia. Based on a different online database, its crime index is only 0.8 cases per 10,000 people per month. Numbeo.com also ranks the city as the second most peaceful in the ASEAN region, trailing only Singapore. The city also operates a successful 911 central communications and emergency response system, which has reduced crime and saved lives and property.
Davao City's strategic location allows for easy access by air, land, and sea. The Philippine–Japan Friendship Highway facilitates land travel, and interisland ferries connect the city to Manila, Cebu, and other major seaports.
Also, rates for public utilities, real estate, commercial space rentals, accommodations, labor, raw materials, and other business needs are comparatively lower in Davao City than in other major Asian cities, making the city appealing to businesses, particularly the vital BPO sector.
Baguio City
One of the best cities to live in the Philippines is Baguio City. It is one of the most popular tourist destinations in the Philippines. It is located 5,050 feet above sea level in the Cordillera mountain range. The city is known as the City of Pines and the Summer Capital of the Philippines because of its cooler weather than the rest of the country.
Baguio attracts thousands of locals and foreign visitors each year due to its beauty and unique location. With the tourism industry's steady growth, more and more real estate investors, businesses, and individuals want to be a part of this place. In 2018, Baguio City was named one of the safest cities in Southeast Asia. Crime rates, which were already low, fell by 41.8 percent in 2018 when compared to the previous year.
Baguio's wonderful weather, which is classified as a subtropical highland climate, is one of its best assets. Because of its high elevation, Baguio provides a cool respite in the midst of a tropical country. The temperature is eight degrees Celsius lower than the national average.
Baguio also has a variety of business and employment opportunities. Its dynamic economic growth continues to draw companies, both large and small, to become a part of the sprawling metropolis that is also rich in beauty and tradition. The city's business district is a mix of small and medium-sized businesses, shopping malls, hotels, and startups located near vegetable and flower farms and landscaped parks.
Santa Rosa City
The City of Santa Rosa received the "Safe Haven Award" from The Manila Times Philippine Model Cities held on May 11, 2017, at the New World Manila Bay Hotel for its peace and order programs and conditions.
Sta. Rosa City combines a relaxed suburban lifestyle with modern conveniences. Several suburban communities, such as this 25-hectare development, are being built to meet the increasing demand from residents relocating to this highly urbanized city.
Sta. Rosa, Laguna, offers an idyllic lifestyle surrounded by beautiful nature. Family-friendly, public safety, and low-cost living spaces are also among the city's most notable features.
Tagaytay City
Aside from the cooler climate, the area is well-known for its plethora of breathtaking natural views and a diverse range of commercial establishments. Apart from being a great weekend destination, Tagaytay is also one of the best cities in the Philippines to retire to.
Iloilo City
In comparison to most highly urbanized cities like Makati City and Metro Manila as well as smaller cities in the Philippines, Iloilo City is well-planned. It is also worth noting that, despite the addition of much new infrastructure, the city has managed to preserve its historic streets and mansions.
Not only is fresh air and high-quality produce more accessible in Iloilo, but the city itself has several major services and features that promote healthy living, such as free public Zumba classes, the country's most extensive bike lanes, and highly walkable major public spaces. The city is generally safe and has a moderate crime rate.
Dumaguete
One of the safest places to live in the Philippines is Dumaguete. It is known as the "City of Gentle People," and it has a lower level of crime than other cities in the region. Dumaguete has a population of about 120,000 people but still has the feel of a small town. Dumaguete is also relatively safe from typhoons.
There are plenty of parks, gardens, palm groves, and rural dirt roads within Dumaguete, but the natural beauty is enchanting even a few miles outside of town. Apo Island, a world-renowned marine paradise, beautiful beaches like the stunning Manjuyod Sandbar, Casaroro and Pulangbato waterfalls, Twin Lakes, and numerous scenic mountains such as Mount Talinis are all within an hour's easy travel.
Subic, Zambales
For ex-pats and locals Subic is the ideal place to retire, live the good life and have fun activities such as wine with friends on a yacht, explore and marvel at nature's flora and fauna, and satisfy cravings with the Subic's variety of restaurants, and cafes.