January 7, 2022
Row House vs Townhouse vs Duplex Philippines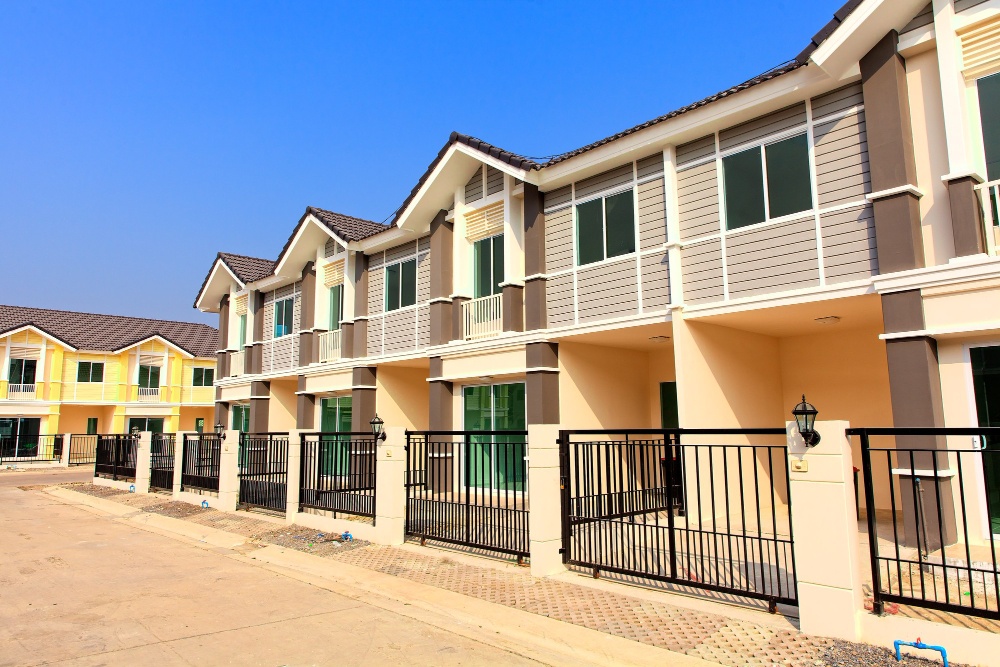 Row houses, town houses, and duplexes are the first things that come to mind when we think of economical contemporary houses in the Philippines. These three types of dwellings may appear identical, yet they have differences as well as advantages and disadvantages.
In this article, we will discuss the differences, benefits, and costs associated with building and purchasing row houses, townhouses, and duplexes.
Row Houses
Row homes received their name because they are properly lined up in a row along a street or low-rise residential building that shares one or both side walls and a roofline with the buildings next door. Row house that are planned unit developments of either the government or private developers.
A row house is generally two or three stories tall and houses one or two families. A row home varies from a townhouse in that it frequently appears identical to all of the units around it. These houses have a highly consistent appearance, with a shared façade or front and back yard.
Row housing is especially suitable for urban and metropolitan settings since it can be integrated more simply and efficiently into a city's infrastructure than other forms of housing. These small residences are easy enough to work in a city because there isn't much else to consider than the number of dwellings.
Row houses were very popular in the nineteenth and twentieth centuries because they were quick, easy, and affordable to build. With its economical and practical sense, row house demand increased in the country year by year.
Row houses line have four characteristics:
A row house must be connected to two additional properties of the same type in order to be counted one.
Row houses have a consistent look and architectural style. A row of row houses would frequently share external characteristics such as color and aesthetic embellishments such as cornices.
Each connected row home will have its own individual entry path, with only the bordering walls and roof connecting them.
Row houses are generally two to three floors tall.
ADVANTAGE OF LIVING IN ROW HOUSES
Affordable
Row housing are typically less expensive than free-standing homes while still providing residents with the solitude and independence of a single-family home, assuming your row home is a single-family property.
Privacy
In comparison to other common residential structures, such as condos, single-family row houses provide the solitude of having a whole building to oneself.
Minimal Upkeep
Row homes often do not have yards, parking or drive way, thus the outside care is cheaper than that of most single-family homes owing .
DISADVANTAGE OF LIVING IN ROW HOUSES
Lack of space
The lack of front or back yards is one of the drawbacks of this dwelling unit. This implies that, while there is one fewer room to maintain, there is also one less location for people to hang out. This may be a disadvantage for many families because there isn't enough space for small children to run about outside.
Uniform look of houses
For some, the uniform appearance of row buildings makes them appear less attractive or decorative, while for others, the basic appearance is what they seek. When this consistent appearance is not maintained, it may also appears less inviting.
Less room for expression
Living in a row house may limit your creativity if you are particularly creative. You normally can't paint the outside of the home, and you might not be able to accomplish everything you want in the backyard, assuming there is one at all.
Fees for Homeowners Associations
Homeowner association fees like any apartment building or condominium unit, are the fees that are charged to cover the costs of common walls, roofs, and other shared facilities. They may or may not be costly. It will be determined by the number of facilities required by the community.
COST TO BUILD A ROW HOUSE
According to Approved Building Permits Fourth Quarter 2020 Construction Statistics, buildings like row houses have Residential Construction Costs per square meter of Php 10,954.00.
COST TO BUY A ROW HOUSE
Row house units in the Philippines normally starts around Php 2,000,000 or even lower and may depend on the number of floors, room, area , the developer and most specially the location of the property.
ALSO READ: Is It Cheaper to Buy or Build Your House?
Town Houses
Town houses are multi-story dwellings that share one to two common wall or common facade with neighbors but have their own entrances. Town houses are typically two or more stories .Town houses in the suburbs are typically uniform buildings built in a distinct community with its own homeowner's association.
Modern town houses belong to families who want to easily fit into a single property in a highly urbanized area or suburb, rather than owning a less land rather than big ones that were rarely utilized. In other words, living in a town house is living in a small yet spacious house.
Characteristics of a town house includes the following:
Single Family Dwelling Units
Homeowners Association (HOA) Affiliation.
Shared Wall.
Shared Outdoor Space.
Multi-storey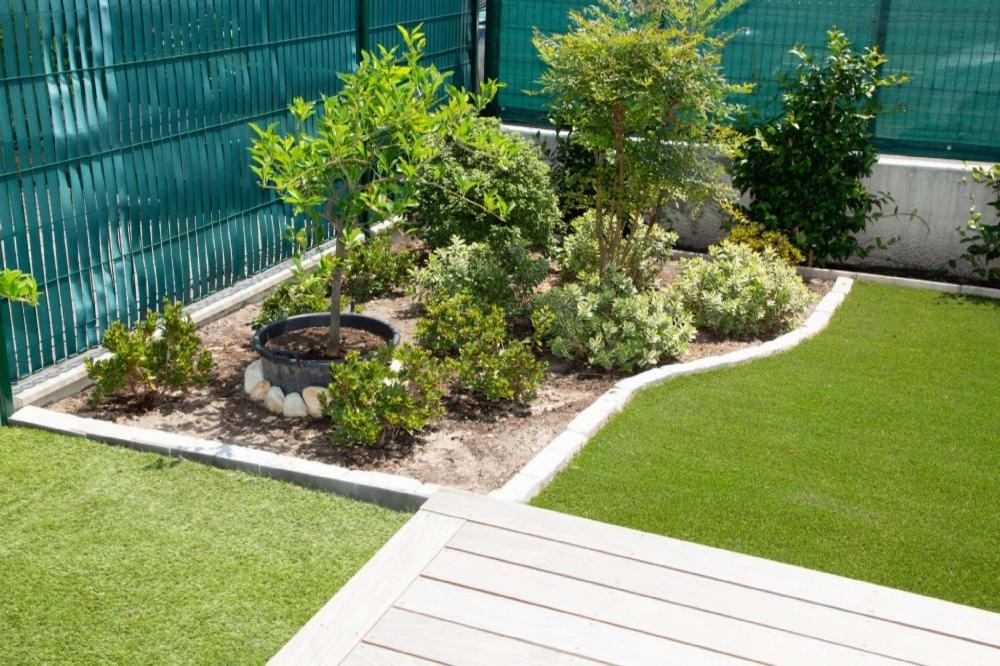 ADVANTAGE OF LIVING IN TOWNHOUSES
Ownership of the property
When you buy a town house, you also get the property on which it is constructed, meaning you own and essentially pay for both the house and land.
Owning a town house is comparable to a semi-detached house, except it is located within a multi-unit housing complex where each apartment has its own front and backyard, as well as its own parking spot and various storeys.
Even if they have the same square footage, a town house shared by other townhouses may be less expensive to buy or build than a detached single-family home in the same location.
Bigger Living Space
A town house is normally either two-story with two-bedroom units or three-story, three-bedroom units. As a result, you can simply decorate your living room with a huge couch, side tables, get your desired appliances and kitchen furniture and decorate it without making it appear clutter-free.
Parking Space
A parking spot is frequently included with a town house unit, with no additional charges or separate property titles unlike when you buy a condominium property.
Located in Prime Location
Since town house has a tiny real estate footprint, most of these types of houses are for sale in Metro Manila are in urban or heavily populated regions. Also, the most town house is frequently built as part of a bigger development and may include amenities such as a pool or clubhouse, 24/7 security, or whatever else a resident could need in a community.
Homeowners' organization handles property changes and modifications
If a corporation of individual owners jointly owns the townhouses complex the modifications to the townhouse complex's common spaces, such as its corridors, landscaped areas, building construction, and other facilities as specified in the association rules and regulations, must be approved by the homeowners but for the townhouse units within the complex that are individually owned, they are the ones liable to their individual property.
Privacy
Town house is normally constructed with distinct exterior entrances, as opposed to condos, which share a single inner corridor or a balcony-style walkway. As a result, homeowners are permitted to do their own business at home without disclosing any information about what they are currently or planning on doing.
Quick to turn over
Because townhouse complexes need fewer units to construct than condominium buildings or subdivisions, the real estate turnover is ideally quicker.
DISADVANTAGE OF LIVING IN A TOWNHOUSES
Restrictions made by home owner's association
Ownership of a townhouse means abiding by the limits and restraints set by the homeowner's association or developer, which may include standards controlling the colors of paint you may use on your patio or the sorts of windows you can install.
Noise
If you live in close proximity to your neighbors, you may have to deal with more noise and traffic than if you lived in a detached single-family dwelling.
Walls shared with neighbors
Townhouses, like semi-detached dwellings, have shared walls and roofs. As a result, your privacy may be compromised.
COST TO BUILD A TOWNHOUSE
According to Approved Building Permits Fourth Quarter 2020 Construction Statistics, buildings like townhouses have Residential Construction Costs per square meter of Php 10,954.00.
COST TO BUY A TOWNHOUSE
Townhouses for sale in the Philippines are typically sold in groups comparable to row houses and have the same exterior design and finishes as their neighbors. Townhouses sold in the Philippines normally start at Php 3,000,000.
DUPLEX
A duplex house is a contemporary two-family residence with house or apartment that have separate entrances. Units can be side-by-side or stacked on top of each other.
Most duplex houses are two-story homes with either an owner-occupied side and an apartment on the other or a whole apartment on each level, as well as side-by-side apartments on a single lot with a shared wall. People are drawn to duplex houses because of its practical sense and they are typically less expensive than single-family or stand-alone residences.
ADVANTAGE OF LIVING IN A DUPLEX
Affordable
Many duplexes can be found in low-income neighborhoods. If you can't afford the home of your dreams in a high-priced community, a duplex in a lower-priced neighborhood might put you on the fast road to homeownership.
Rental Revenue
A duplex is the most affordable way to buy a rental property. Building or buying a duplex may be particularly appealing since you may live in one half of the property while collecting rent from renters in the other half of the construction. This might help you pay off your mortgage faster or for additional household income.
Can be extended to other family members
Another advantage of purchasing a duplex is that you may live with your family. Whether you buy a duplex and rent both apartments to family members, or you live in one unit and rent the other to your relatives or family friends, a duplex might be a wise investment for you and your extended family.
DISADVANTAGE OF LIVING IN A DUPLEX
Tenant and landlord issues
If you decide to build a duplex and become a landlord, you will be living immediately next door to your tenants. This might cause a slew of issues, especially if they come to your door with every tiny complaint or request. As the landlord, you choose your tenants. You have a lot of influence over who your neighbors are.
Aside from that, locating the right renters takes time, and the process must be restarted every time one of your tenants moves out. When the unit next door is vacant, you lose money for each month that it is not rented.
You, as the landlord, are responsible for everything that happens in the other unit. Before you can rent the apartment to new tenants, you must thoroughly clean it, including repainting the rooms. Maintenance, maintenance, and cleaning the apartment are all part of being a good landlord, so think carefully before buying a duplex.
If you rent a duplex, however, you must obtain your landlord's permission before making any improvements or doing any maintenance on the property.
Privacy
Because you generally have to share the outside area, privacy may be more of an issue in a duplex than in a townhouse. The easiest approach to avoid privacy concerns or set some rules with potential tenants.
COST TO BUILD A DUPLEX
According to Approved Building Permits Fourth Quarter 2020 Construction Statistics, duplex homes have Residential Construction Costs per Square Meter of Php 10,954.00, which is lower than the cost per square meter during the same quarter of the previous year, which is roughly Php 12,071.00.
COST TO BUY A DUPLEX
Duplex in the Philippines normally starts around Php 3,000,000 and may depend on the number of floors, room, area and location.
Are you seeking for a low-cost row home, townhouse, or duplex in a desirable and prime location in the Philippines? Visit All Properties.