June 6, 2022
Residential Land Investment: Hedge Against Inflation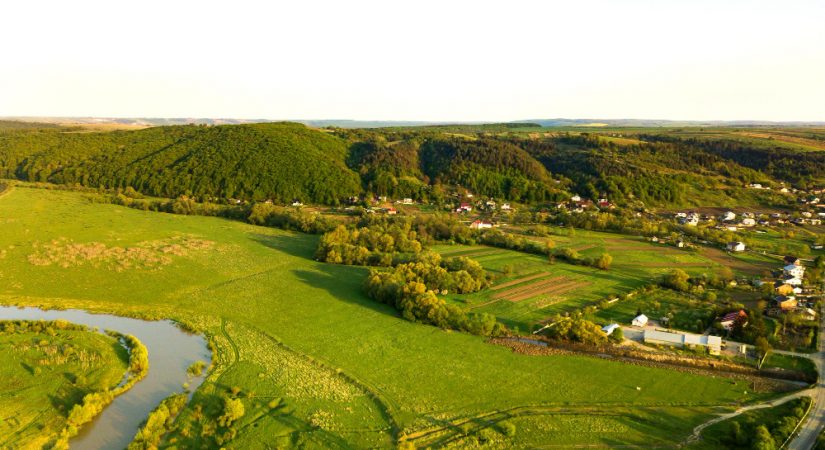 Purchasing a residential lot is a way to start real estate investments and secure your future. Owning land provides you a sense of ownership while also allowing you to build your dream house or residential rental property that may generate a passive income or high return on investment in the long term.
Buying vacant lands is a good investment that real estate investors take advantage especially when they are looking to diversify their property holdings. Why? Here is a list of the benefits of land investment.
Advantages of Residential Vacant Land Investments
Affordable and easy to acquire.
Because there is less demand for vacant lots, buying raw land as an investment is a more cost-effective means of acquiring property than purchasing a lot with a ready-made house. Most real estate investors and purchasers with capital favor projects, house flipping, and condo complexes to profit from or live in. However, when we only look at residential land investments, the picture changes since this real estate segment has fewer demands, making it easier to purchase at a low cost. If you look at property listings online, you can always see vacant properties available for sale at a reasonable price, some are located in a desirable location near residential and commercial properties, while others are still rich in natural resources. There is a lot of raw lands available for sale in the country and there are only a few land investors making land investment a good investment strategy.
Promising for potential homebuyers
Despite the pandemic, more Filipinos are into raw land investing, notably in Metro Manila's neighboring provinces of Rizal, Cavite Laguna, Bulacan, and Pampanga. Future homebuyers typically purchase raw land for three reasons. First, they are not yet financially prepared to buy a house and lot property but are capable of paying vacant land and property taxes. Second, they have the freedom to choose the location of their property because demand for vacant land is lower than ready-to-occupancy properties and lastly, they have the freedom to customize their home based on their preferences and needs, including the aesthetics, foundation, number of floors, bathroom, and toilet.
Appreciate overtime
Buying land may create income over time, whether you turn it into a home or rental property or keep it and sell it later. Land appreciation may be influenced by a variety of variables such as its accessibility, location, zoning laws, and inflation policies. Additionally, its value rises quicker if it is located in high-growth areas or real estate hotspots.
One example is the constant growth in land prices in all major high-end residential neighborhoods of Metro Manila. According to Leechiu Property Consultants, land prices in Forbes Park have increased by nearly 34% year on year to an average of PHP375,000 per square meter. In 2018, land prices in Ayala Alabang grew 15.8% to an average of PHP110,000 per square meter in 2018 compared to the previous year while the average land value in Dasmarinas Village climbed 8.4 % to PHP374,000 per square meter and land values in Urdaneta Village increased by 8% in Q1 2018 over the previous year, reaching an average of PHP270,000 per square meter in the first quarter of 2018 compared to the same period the previous year.
Maintenance is minimal
The benefit of land investing is that it requires little to no maintenance. Buy a piece of land and the land remains as is even for a long period, unlike other real estate properties. The only upkeep you may need is to shape the grass growing on your unoccupied land or be vigilant of people who might occupy the property without permission and without paying any rent, to make sure that the market value or property value of the land depreciate because of its appearance. However, some executive residential real estate communities incorporate such maintenance in their homeowners' association fees.
Also, the only thing you need to be concerned about with your vacant land is ensuring that property taxes, property insurance, and bank loan or mortgages are paid compared to commercial real estate investing that has an establishment that needs continuous maintenance.
Can generate passive income
Buying land is an investing strategy that can produce income and financial security through the following:
Convert undeveloped land into rental units
The most popular technique to create revenue from raw land is to turn it into rental properties. Individuals or businesses are often on the hunt for vacant lots to rent or lease, especially if they are adjacent or inside desirable locations. These individuals either wish to get into a long-term leasing deal to create a commercial building on the vacant property.
Purchase land into parking spaces
Also, with the No Garage, No Car policy of DILG, some cities and municipalities encourage property owners with vacant residential or commercial property to convert them to parking spaces to cater to those who have cars but don't have a garage. This is also applicable to homeowners living near malls, restaurants, cafes, and churches, who have extra spaces that can be converted to parking spaces for rent. As a land investor, you can buy raw land in properties near commercial real estate, fix it a little to become parking space, and earn through car owners that will pay for a parking slot.
Land partnership
Another real estate investment idea for a raw land property owner is the land partnership. This partnership is a collaboration formed between landowners and real estate developers to build a new land venture.
A land partnership differs from the usual sale of a property in that the landowner's earnings cease when the lot is sold. With a land partnership, both the landowner and the real estate developer benefit from the land's upgrades and development on an ongoing basis.
Holding and selling land investments
Hold and Sell is a long-term real estate investment strategy where a land investor buys a few acres of vacant land with the intent to hold the asset until its price is double or triple its property value.
Grow Plants and Vegetables for Sale
Another approach to repurposing vacant land is to transform it into a vegetable garden and sell the products online or in your neighborhood. Depending on where the residential property is located and the size of open space, you can set up a mini organic farm with organic products such as vegetables and fruits or a garden to cultivate flowers, succulents, plants popular among plantitas, and plantitos. You could sell vegetables, fruits, and plants not only in your neighborhood but also to other vendors and generate income.