June 6, 2022
Reasons to Invest in Tourist Towns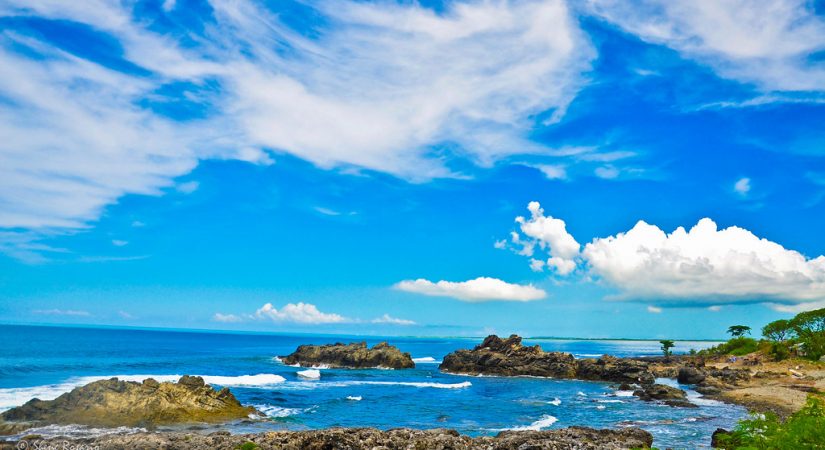 They say that to build wealth, it is a must to invest. To invest is to put your hard-earned money into a channel, asset, or item that will generate possible income, financial growth, and opportunity in the future. Investment can also be funding for unforeseen expenses or to support business ventures. Actions like acquiring new skills for baking that you will use in your future bakeshop or taking Masteral Degree for a promotion at work is also considered an investment.
Investing is not easy as it may seem. Not all can gain financial growth right ahead. Loss is even possible if the investment is not well researched or does not fit the investor. Leg work is required to find an investment that suits your needs, wants, and income. Time, money, and effort are needed to get an investment that can give a better payoff in the long run.
Today, investments that Filipinos consider as a tool for financial security and growth are stocks, bonds, insurance, collectible item, and properties such as houses and lots.
Stocks
For long-term investors, stocks are a good investment. Stocks are acquired by buying a company stock or ownership share. Investors buy company shares that they think are promising or will go up in value over time.
Bonds
Another long-term investment that Filipinos have is bonds. While stocks and bonds may look the same, they have a lot of differences. Stock is when you purchase an ownership share in a company, while a bond is a debt or loan from you to a company, with a promise to pay it with interest. Returns are different as well. With stocks, you either earn by dividends or if you sold your share on the stock market. Bonds, on the other hand, are through interest.
Insurance
Insurance is a good investment for both the policy owner and their beneficiaries. It can be used by the policy owner as their retirement fund or for their kid's tuition fees and business ventures. While the beneficiaries have a safety net no matter what happens to the policy owner.
Collectible Item
Collector's item like coins, toys, antiques, pieces of jewelry is considered an alternative investment. Over time, when these items are sold, they can either be two folds or even ten folds of their original price.
House and Lot
One of the safest and great payoff investments in the Philippines is buying a house and lot. Investing in houses and lots can produce high returns, passive income, and large profit margins.
Today most Filipinos are eyeing to have their own house and lot or property. Foreigners on the other hand who finds the Philippines as an ideal place to settle, travel, or do business are leasing houses and lots to Filipinos.
Location plays a major role in investing in houses and lots. The better the location the greater the returns and convenience the real estate owners can get.
Why invest in real estate properties near tourist destinations?
Every year, thousands and thousands of foreigners and Filipinos travel and visit different tourist destinations in the Philippines. In 2019 alone, Philippine Tourism Statistics recorded 8,260,913 arrivals in the Philippines and PHP 482.15 billion visitor receipts. These visitors' main purpose for going to the Philippines is leisure, Filipino hospitality, and beautiful sceneries found in the country.
The growth of the tourism industry provides a positive effect on different industries and one of them is real estate. With the growing popularity of tourist destinations in the country, some Filipinos are now investing in real estate property near tourist destinations.
Filipinos invest in properties near tourist destinations primarily because of location, the increase of value over time, can generate extra income and for retirement.
Location
Location plays a major role in investing properties. The better the location, the more return of investment.
Buying a property near tourist destinations will benefit real estate owners as some consider this location with "future" because development and growth never stop in areas around tourist districts.
Roads are constructed for faster transportation, establishments such as food strips, stores, malls, and other infrastructure are developed to provide convenience to travelers and real estate owners.
Value Increase Overtime
As time goes by the value of the house and lot increases. This can be due to some factors like the accessibility of its location, zoning laws of an area, and inflation policies.
Aside from this, the value of the property increases faster if it is located in regions on the rise or those areas located in or near commercial areas, business districts, and tourist spots.
For Retirement
Most Overseas Filipino Workers invest in properties near tourist destinations for their retirement. After living and working in a foreign land for years, they prefer to relax, unwind, and enjoy a suburban life where they can enjoy beautiful sceneries and good food.
There are also a growing number of people, some of which are celebrities, living around Metro Manila who now prefers to live in a suburban life where they can take things slow, relax and have peace of mind.
Income Generating
Buying properties near tourist destinations can be used for a business venture. Tourists love to stay for a day or two in rental houses where they can relax, feel at home, and can easily go from one destination to another. Tourists now prefer rental houses as it is affordable rather than staying in a hotel.
House and lot properties can also be leased to foreigners who want to relax and have a suburban life. These foreigners would prefer houses near or can conveniently access tourist destinations so that they can enjoy the sceneries, food, and warm hospitality of our folks.
One preferred tourist destination in the Philippines is Ilocos. Ilocos is a region in the Philippines, along the northwestern shore of Luzon island. Ilocos is known for its historical sites, beaches, surfing sites, and the well-preserved Spanish colonial city of Vigan.
Why Invest in Real Estate Properties in Ilocos?
Department of Tourism data shows that in 2017 visitor arrivals in Ilocos increased 28.4 percent or 394,087 arrivals from 282,156 in 2016. Over the years a lot of progress has happened in this province. Some of which are related to tourism.
In 2020, Ilocos along with other provinces in North Luzon were included in the Department of Tourism's Tourism Road Infrastructure Project or TRIP. TRIP ensures that tourist destinations are accessible to travelers by building concrete roads going to these destinations. Expressways were also built for lesser travel time.
Another indicator of this province's growth due to tourism is the continuous construction and development of real estate properties and the increasing number of investors who want to purchase a house and lot for sale in Ilocos.
One of the ideal real estate investments near a tourist destination in Ilocos is Camella Candon.
CAMELLA CANDON
Camella Candon is an 11-hectare Spanish-inspired house and lot development with a countryside bliss and urban commercial buzz vibe along McArthur National Highway, Brgy. Tablac, Candon City.
Camella Candon is a dynamic community where everything that the residents need to enjoy life is here. Amenities such as a clubhouse, basketball court, playground, and parks are built to provide entertainment to the residents. Aside from this, Camella Candon is committed to the safety of its residents by providing 24/7 security.
How to get to Camella Candon
The City of Candon or the "Tobacco Capital of the Philippines is a 4th class component city in the province of Ilocos Sur. Candon is the country's largest producer of Virginia-type tobacco making it accessible to different types of transportation.
Camella Candon being located on a National Highway is accessible by buses and other modes of land transportation.
Via Commute
By Bus
From Cubao terminal, take any Bus going to Vigan, Laoag, or Abra, all of these will pass via McArthur National Highway where Camella Candon is.
By Plane
Take a plane from NAIA to Laoag Airport. From Laoag Airport, ride a jeepney going to Laoag City Bus terminal. Ride a Bus going to Pasay, Cubao, Baguio, or La Union as all this route pass by McArthur National Highway where Camella Candon is located
Via Private Vehicle
Via NLEX
Take NLEX – SCTEX – TPLEX then exit to Urdaneta going to Ilocos Sur via National Highway until you reach Camella Candon.
Aside from this, Camella Candon is also accessible to places of worship, transport hubs and terminals, hospital, school, markets, and recreational areas.
Places of Worship
Iglesia ni Cristo
United Methodist Church
7th Day Adventist Church
San Juan de Sahagun Parish Church
Transport Terminal
Sta. Lucia Bus Line
Dominion Bus Line
Candon Bus Line
Partas Bus Line
Hospital
Candon General Hospital
Resonable Hospital
San Martin de Porres Hospital
Schools
Tablac Elementary School
Candon National High School
AMA Computer Learning Center
Northern Ilocandia College of Science and Technology
North Luzon Philipines State College
Ilocos Sur Polytechnic State College
Market
Four Brothers Wholesale Store
CSI Candon
Random Grocery
Candon Wet Market
Candon City Public Market
Recreational Places
Candon Sports Complex
Camella Candon's location provides easy access not just to the city of San Fernando LaUnion and Baguio but also to tourist destinations near and around Candon.
Beach and Resorts
Santiago Cove Hotel
Santiago Cove Hotel is a 50-room boutique hotel with a restaurant, free private parking, an outdoor swimming pool, and a bar. It is located in Sabangan Cove in Santiago, Ilocos Sur, and is a few steps away from Sabangan Beach.
KM Away from Camella Candon: 11.6 KM
Average travel time from Camella Candon: 17 minutes
Ban-aw Resort and Water Park
Ban-aw Resort is the first inland water park in Ilocos Sur that has a 360 degrees water slide. This water park is a good venue for family or "barkada" gatherings, especially during summer.
KM Away from Camella Candon: via Candon-Galimuyod- Salcedo-Del Pilar Road – 4.6KM
Average travel time from Camella Candon: 7 minutes
KM Away from Camella Candon: via MacArthur Highway and Candon-Galimuyod-Salcedo- Del Pilar Road -5.4KM
Average travel time from Camella Candon: 11 minutes
Darapidap Beach
Darapidap Beach is a 3-kilometer white-yellow-sand beach. Tourists who go to this beach usually spend some time crossing the Paypayad-Darapidad hanging bridge.
KM Away from Camella Candon: 6.9 KM
Average travel time from Camella Candon: 14 minutes
Vitalis Villas
Located in Santiago Cove, Vitalis Villas is dubbed as the " Santorini of the North." Vitalis Villas is crafted in traditional Greek architectural style with a blue and white expanse of villas and cobblestone walkways that leads to the beach.
KM Away from Camella Candon: 12.1 KM
Average travel time from Camella Candon: 16 minutes
Church
Santa Maria Church
Santa Maria Church also is known as the Church of Our Lady of the Assumption has a unique structure with a diversified architectural design of bricks and mortar. It is appointed as a UNESCO World Heritage Site on December 11, 1993. Santa Maria Church is part of the collection of four (4) Baroque Churches in the Philippines.
Santa Maria Church is one of the reminders of the four centuries of Spanish domination in Ilocos.
KM Away from Camella Candon: 23.4 KM
Average travel time from Camella Candon: 28 minutes
St John de Sahagun Church
St John de Sahagun Church is a must-visit destination in Candon. It is built in the 17th Century in honor of the city's patron saint, John of Sahagun. Inside the church are paintings of the holy rosary's mysteries and on the ceiling are a painting of The Last Supper.
KM Away from Camella Candon: via MacArthur Highway- 3.2 KM
Average travel time from Camella Candon: 7 minutes
KM Away from Camella Candon: via Dario Street – 4 KM
Average travel time from Camella Candon: 8 minutes
KM Away from Camella Candon: via MacArthur Highway and San Agustin Bagar Road – 4.1 KM
Average travel time from Camella Candon: 9 minutes
The tourism and real estate industry are some sectors greatly affected by the pandemic but some investors take the current situation as an opportunity. They buy real estate properties near tourist destinations to settle in or improve them to rental houses in preparation for the re-opening of local tourism after the pandemic.
Still on the hunt for affordable house and lot for sale in Ilocos? Check out All Properties and browse through hundreds of properties in Candon, Ilocos Sur.