June 6, 2022
Real Estate Trends 2022: What to Expect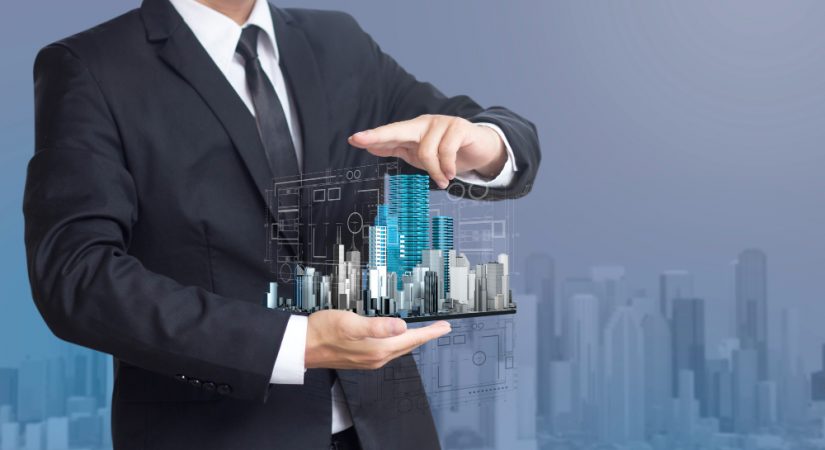 As the country's economic growth starts to recover and adjust to the pandemic, several businesses, including the real estate industry, are beginning to recover.
Experts are already seeing bright spots for the real estate market in 2022, as various real estate developers, use current trends in real estate technology and social media to reach their target market, as well as with continuous vaccination, which can eventually lead to safer face-to-face interaction and tripping to homebuyers and real estate agents.
Aside from this, these are the top real estate market trends to look out for.
Growing local and tourist property and homebuyers
According to Anthony Gerard Leuterio, founder of Cebu-based Filipino Homes and one of the country's top real estate brokers, as the tourism industry begins to recover after nearly two years, it will pave the way for faster growth in real estate, especially since the industry is a byproduct of tourism.
This property and housing demand will come from both locals and tourists who will invest or live in tourist spots or regions where developers have positioned themselves in 2020 and 2021. He also noted that those who were able to scout ahead for potential locations, identify new real estate products while the economy is stagnant due to the Covid-19 pandemic, and understand the new market preferences will be able to reap the benefits.
Furthermore, since remittances from overseas Filipino workers continue to rise year after year, more OFWs are projected to engage in real estate by 2022. In 2020, OFWs sent around $29.9 billion remittances to their family and according to data from the Bangko Sentral ng Pilipinas (BSP), or central bank, cash remittances in September 2021 were $2.7 billion, a 5.2 percent from the past year. The BSP anticipates a 4% increase in remittances in 2022. With these figures, more OFWs will be able to simply acquire and own a condominium or a house.
Green properties are becoming more popular in the real estate market
Greenhouses are becoming more popular among real estate developers. Green properties or developments are structures or homes that are healthier for their occupants, more durable, and have a lower carbon footprint than standard structures and buildings.
The pandemic scenario has hastened the adoption of sustainable office spaces, and it is expected that this trend will continue through 2022, complementing the recovery of office leasing demand in Metro Manila.
Furthermore, Colliers, a prominent provider of diverse professional services and investments management firm, estimates that around 37% of new buildings that will open in the next several years will be wellness-certified constructions.
Residential real estate market rising in the North
With the completion of major infrastructure projects such as the NLEX-SLEX Connector, North-South Commuter Railway, and the Central Luzon Link, as well as the completion of Bulacan International Airport and the expansion of Clark International Airport in the coming months, provinces in Central and North Luzon will become more accessible. It is projected that these infrastructural improvements would increase the housing market values and home prices outside of the capital region, notably in Bulacan and Pampanga.
According to Colliers, Bulacan will most likely be an appealing residential investment location since it will benefit from large infrastructure projects and infrastructural projects, such as the Bulacan Airport or the New Manila International Airport, that would aid in the decongestion of Ninoy Aquino International Airport International (NAIA). Furthermore, the completion of MRT-7 will boost Bulacan's appeal as a real estate investment hub.
Moreover, with the increase in consumers' spending power in key cities, many developers are urged to create master-planned communities that have malls and recreational amenities with office buildings, condominium residences, and institutional facilities such as schools and hospitals in provinces like Cavite, Laguna, Bulacan, and Pampanga.
Increase in demand for mid-cost projects
Filipinos would continue to favor mid-priced houses ranging from Php 3M to Php 6M due to the current two-percentage-point interest rate set by the Bangko Sentral ng Pilipinas and purchasing power.
Increase number of Millenial home buyers
Homebuyers in 2022 are likely to be Millenials or those aged 25 to 34. This can be attributable to the fact that Millenials make for around 28 percent of the labor force in the Philippines, according to the Philippine Statistics Authority (PSA). Colliers predicts that this working population will sustain demand for integrated or master-planned communities, which include the construction of offices, condominiums, houses and lot, shopping malls, schools, and hospitals all within the same neighborhood.
Being internet savvy is also one of Millenials' qualities, and it may be one of the reasons why this age has taken over the housing market. Using the newest real estate technology provided by real estate developers, Millenials can quickly search for properties in the real estate market, talk to a real estate agent, check existing home sales in the area, monitor home values, or if there's a rapidly increasing home price or skyrocketing home values on their current real estate portfolio, find prospective buyers, check competitive interest rates and reserve and pay for their desired property.
High demand in microcities and master-planned communities
Residential and commercial properties in microcities or cities within a city, as well as master-planned communities or a large-scale residential neighborhood with a large number of recreational and commercial amenities such as offices, supermarkets, and malls, are now top-of-mind locations for homebuyers and real estate investors.
This growth in demand may be linked to Millenials, who are the key purchasers and workforce members who prefer the convenience that microcities and master-planned communities can offer.
Home price growth and rental demand have surged in these regions over the last year as single-family housing starts in residential neighborhoods like this, and millennials as young employees want to live, play and settle down in sites like this because of the proximity of their workplace.
BPO firms will continue to be the leading real estate investors.
More employment and opportunities are being granted to Filipinos as more multinational corporations come to the Philippines for their offshore and outsourcing activities. Foreign investments in the nation totaled Php36.49 billion at the start of the year. The United States offered Php13.4 billion, while Taiwan and Japan pledged Php4.4 billion and Php4.3 billion, respectively, according to the Philippine Statistics Authority. Furthermore, approved projects are estimated to create 24,239 employees.
As more employees are created, the need for additional workspaces is expected to rise dramatically. The leasing of office space, condos, and other assets near these enterprises is expected to increase during the next 18 months.
Improvements in the country's infrastructure
As announced by President Rodrigo Duterte, the country is in need of an upgrade to its infrastructures. This "Golden age" is made possible with the Build! Build! Build program which aims at ushering this shift from old infrastructure towards new ones that are more efficient and modernized Filipino way. This government program gives emphasis on rural areas where many people do not have access or suffered from poor quality roads before.
This will also help improve transportation links for cargo movement as well economic progress since businesses rely heavily upon it.
Increased demand in condominiums
As work from home trend lessen and the return to the office is expected this year, office professionals are considering purchasing condominiums to be closer to their employment. Property investors, on the other hand, may acquire flats to house professionals looking to rent. This home buyer demand can lead to the new construction of a condominium complex, increase in rental need, and price growth of condominiums.
It is projected that studio-type condominium units would remain the preferred condominium unit form by homebuyers in the country, particularly in and surrounding business and commercial centers.
Rising prices in cost of home construction
According to Trading Economics global macro models and experts, the housing index in the Philippines is Php 11,900 per square meter in 2021. This year, it is estimated that house construction price increases to Php 13,000 per square meter. This increase may cause higher prices in housing costs and real estate prices. Also, expect higher mortgage rates or interest rates, and a competitive market in the real estate industry.
Overall, the real estate trends 2022 in the Philippines secured a promising recovery of the industry from the past few years with the continuous patronage of BPO companies in the country, which can cause increased demand in condominiums both for residential and commercial purposes, growing local and tourist real estate investors, and new real estate developments that focus on residents' health and well-being.