November 7, 2022
Real Estate Philipines: The Rise of Vacation Rentals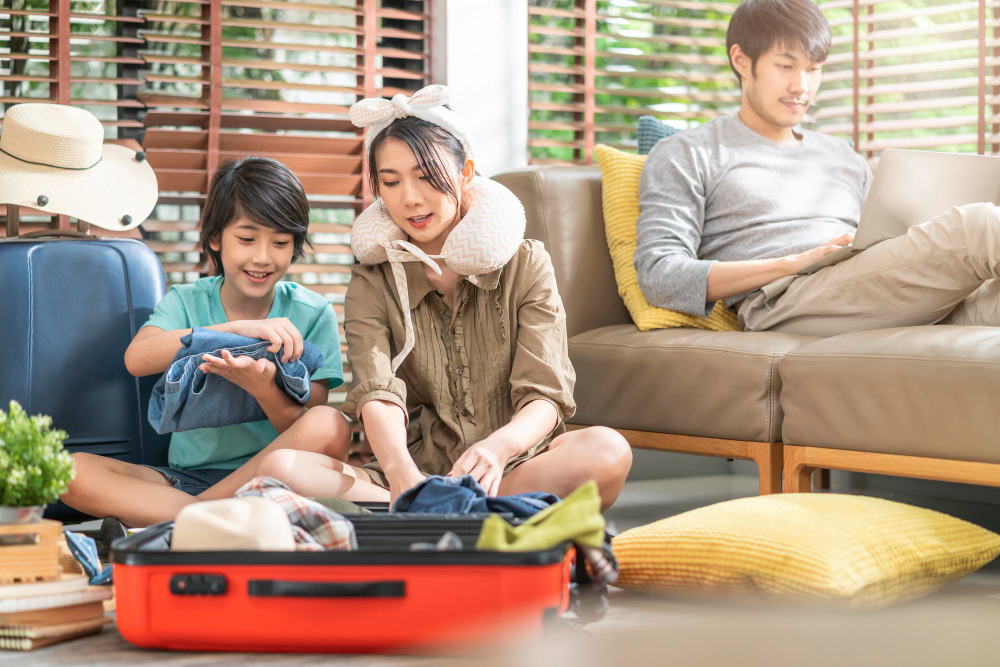 Vacation rentals are typically found in privately owned vacation properties, so the accommodation options are diverse and inconsistent. A fully furnished property, such as a vacation villa, apartment, cottage, condominium, townhome, or single-family-style home, is available.
Farm stays can include participation on a working farm or a more traditional rental that happens to be on a farm. The client/traveler makes arrangements to rent the vacation rental property for a specified amount of time. Some rent on a nightly basis, similar to hotel rooms, but weekly rentals are more common in the vacation rental industry.
Vacation rentals can range from low-cost studio apartments or condos to lavish, expensive private villas in the world's most desirable locations, some with nightly rates in the thousands of pesos and all the amenities found in any luxury accommodation which are normally fully staffed, private beaches, boats, chefs, cooking lessons, and so on to cater to the guests.
Some vacation rentals, particularly condominiums or apartments, provide many of the same services that hotels do, such as front desk check-in, 24-hour maintenance, in-house housekeeping, and concierge service.
Why do people choose to stay in vacation rental homes?
While some travelers still prefer hotels, vacation rentals are quickly becoming a popular alternative. Vacation rentals are generally less expensive than hotels and provide a more intimate, private setting.
Many vacation rentals have kitchens, allowing guests to save money on their travels by cooking in-house rather than eating out every meal.
Furthermore, today's travelers want to immerse themselves in the cultures of the cities they visit, which is made much easier when staying in a unique, local home rather than a standard hotel room.
While some people view vacation rentals as risky because they are concerned that the properties will not be as described online, reviews from previous guests help travelers make booking decisions.
How do people locate vacation rental homes?
People find short-term and vacation rental properties, in the same way, they find hotels in either suburb in the Philippines or commercial areas like Makati City: through online travel agencies (OTAs) or social media platforms. Booking.com and TripAdvisor have entire categories dedicated to vacation rental homes, and platforms like Airbnb specialize in this type of accommodation.
Many professional vacation rental property management companies have direct booking websites where guests can book their properties. A simple Google search should be enough to help travelers find vacation homes in their desired destinations.
Who is in charge of vacation rental properties?
Vacation rental properties are managed by either the property owners or professional property managers hired by the owners. Property managers are hired by owners because running a successful vacation rental property takes a lot of time and effort.
Professional property managers typically manage portfolios of current and new listings on behalf of multiple homeowners and earn a commission on each booking.
Pros and Cons of staying in a Vacation Rental Property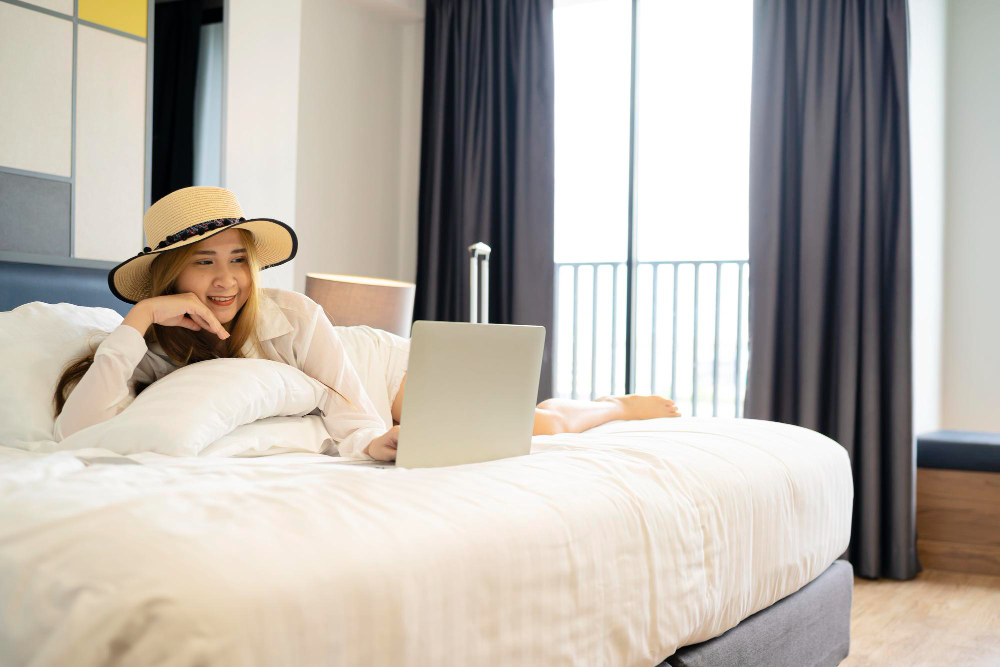 Pros of staying in a Vacation Rental Property
You have a home away from home.
You are free to sleep in, go sightseeing, explore, and return to your "home away from home" whenever you want. If you're feeling under the weather, you can rest and recover in a relaxing setting.
It is only necessary to unpack once.
Many senior travelers despise packing and unpacking on a daily basis. Renting a vacation cottage allows you to settle in, make yourself at home, and relax without having to gather your socks and slippers every day.
You have more space.
Vacation rentals offer more square footage per person than hotel rooms or even the majority of bed and breakfast beds and breakfasts. If you choose the right rental unit, you'll have plenty of space even if you're traveling with a large group or another couple. Best of all, it's entirely yours. You won't have to deal with shared bathrooms or loud neighbors.
You are free to stay in your ideal location.
Whether you prefer a beachfront cottage, a mountain cabin, or a downtown apartment, chances are you can find the ideal vacation rental.
You have the option of selecting the type of property and amenities that will make your vacation truly memorable.
Some renters would ask their real estate agents to look for rental properties with a hot tub or Jacuzzi bathtub to be a "must-have," while others prefer outdoor swings, fire pits, and gas grills. If you look carefully through vacation rental listings or ask for help from professionals, you should be able to find a cottage or lodge with all of the "extras" you're looking for.
Buying and cooking your own food can help you save money.
For many renters, the ability to cook "at home" is the primary reason for selecting a vacation cottage. Shopping at local grocery stores is enjoyable, and it is even more enjoyable to spend your travel money on sightseeing rather than eating out.
Cons of staying in a Vacation Rental Property
There is usually no property manager or support staff on-site, especially if you rent directly from the owner.
This means that resolving problems, whether major or minor, will take time. Renting a cottage may not be the best option if you have trouble packing your patience along with your vacation wardrobe.
Bedding, towels, and other items may be required.
Some vacation rentals include linens and towels, while others do not.
You'll almost certainly need to bring or rent a car, especially if you're staying on a beach, mountain, or resort area.
While downtown vacation rentals may be close to public transportation, getting to an oceanfront cottage or mountain chalet will require a car.
You must clean up after yourself.
Most vacation rentals do not provide maid service. You will also be responsible for making your own daily travel arrangements because you will not have access to a front desk or concierge.
When you arrive, you might be disappointed.
Appearances can be deceiving; the "cozy cottage" you saw on the internet could be furnished with garage sale rejects or have other flaws you won't be able to fix. If you can't handle surprises, you might prefer to stick with your favorite hotel chain's tried-and-true reliability.
In the Philippines, vacation rentals have become popular, to the extent that some hotels, that once exclusively offered hotel accommodations, have branched out into offering vacation rental options as well. This is reflected in a significant increase in the number of vacation rental agencies that are registered with this sector for those looking for quality holiday accommodation with a personal touch.
A surge in the number of these agencies in recent years speaks to how vacation rentals have become an integral part of overall travel packages. In today's hectic lifestyle, people want more than just physical space without obligation; they want convenient destinations that provide exceptional experiences with personalized service and attention. Vacation rentals offer that missing link within the increasingly complex and demanding travel industry.