November 7, 2022
Real Estate Marketing: A Guide to Promoting Your Listings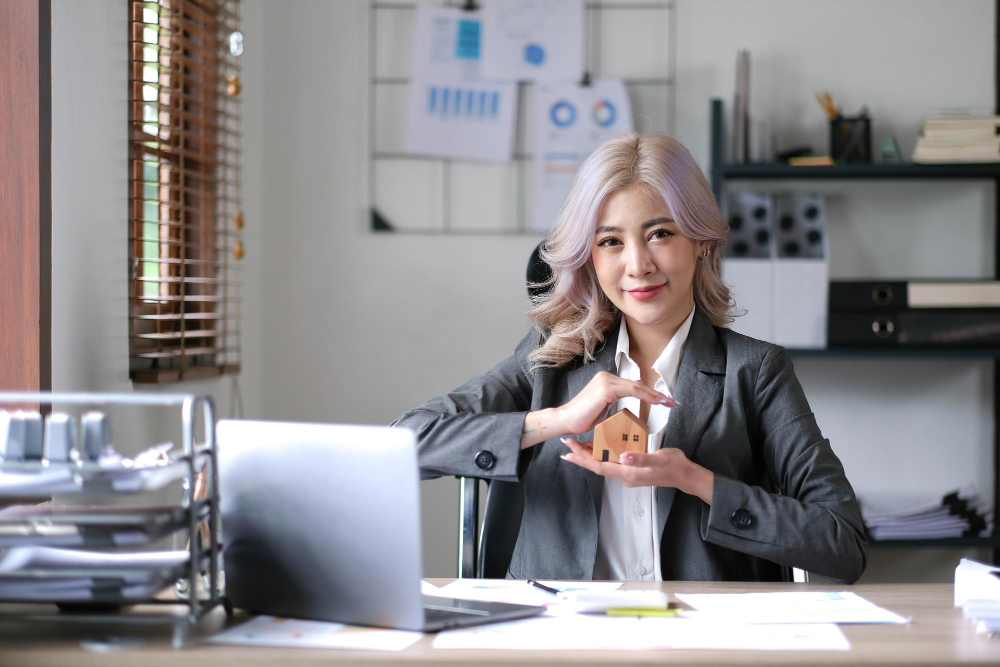 Whether you're a seasoned real estate agent, broker, realtor, or just starting out, there are numerous ways to build an audience and attract new clients and prospects into your real estate pipeline.
Remember, people buy lifestyles rather than listings. Therefore, your real estate listing marketing must do more than simply repeat specifications and data. Instead, create a unique narrative in your marketing about what it's like to live in a house.
According to the National Association of Realtors (NAR) 2021 report, only 69% of real estate professionals have a website but the good news is that great real estate marketing strategy and ideas can extend beyond listing websites, and it is still relatively uncrowded. In this guide, we'll show you how to make a bigger impact and promote listings in the real estate market.
Create a distinct Property Listings Definition.
It all starts with a great property description. Avoid listing too many obvious features and instead try to highlight things that most people would not know, such as whether it is close to schools, transportation hubs, tourist attractions, commercial areas, or has a low tax rate compared to neighboring districts.
Items that have recently been replaced or remodeled should be mentioned. Because there are only so many characters available, keep it simple. Try to include as many non-obvious items as possible without using too much fluff.
Concentrate on online marketing efforts such as real estate video marketing.
Shopping for home entails looking for a space in which one can envision themselves. Furthermore, video is quickly becoming one of the most popular formats across the board, including email, social media, and advertising.
What factors contribute to the best real estate marketing videos?
Beautiful footage
You don't need hours of footage to make a good video—you can make a great video with just 60-120 seconds of steady, clear video footage of your listing.
Your video's aspect ratio is correct
Vertical videos work well for Instagram Stories and IGTV, but horizontal videos work best on YouTube. Square videos are among the most popular on Facebook and Twitter. In other words, adjust your video's aspect ratio before posting it to each network.
Video with text
On-screen text works well on videos because it provides information even when the video is being watched silently or in a hurry. It can also be used to supplement the footage with additional information or to convert the video into a listicle.
Create video walkthroughs.
Modern consumers are open to immersive experiences, especially when it comes to getting to know potential homes. If you're selling or leasing a property, taking detailed video tours of it and posting those clips alongside your listings can add credibility and intrigue to your real estate marketing.
Use social media accounts such as Facebook Page.
Be sure that you start here. Make high-quality social media posts that feature images from your listing. Include a call-to-action (CTA) link in the post to encourage readers to click for more information. Use a link shortener such as bit.ly to direct visitors to a lead generation magnet for you.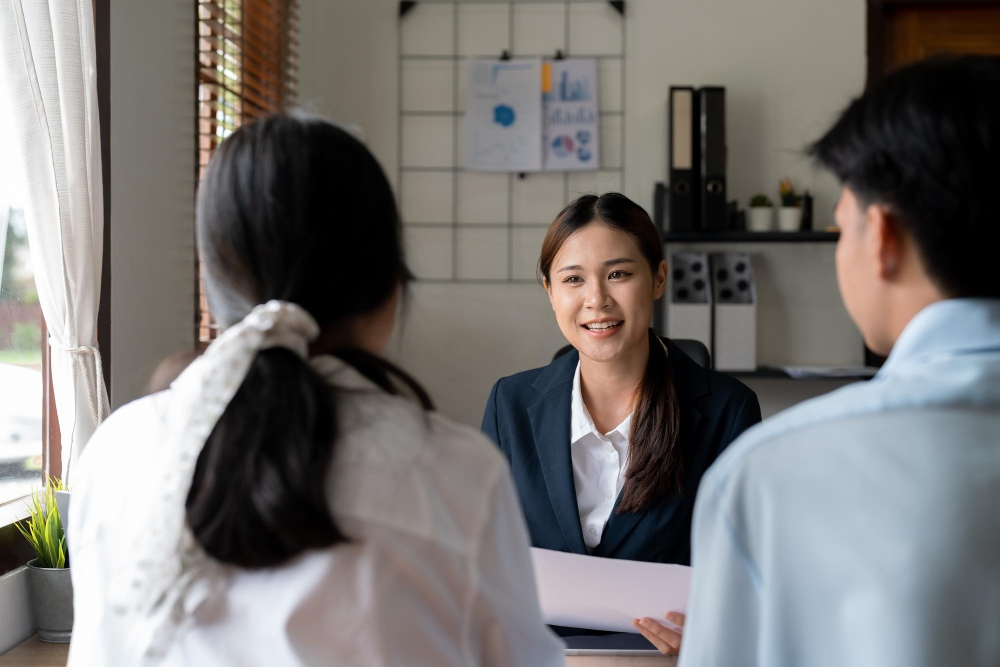 Use email marketing campaigns to get your listing into the inboxes of prospective buyers or former clients.
Email is a powerful lead generation tool for real estate listings. Because the majority of prospective clients, as well as past clients, check their email on a daily basis, they are more likely to see and open marketing messages about your listings
Create an email format that gives leads a gorgeous sneak peek of your listing, including location details, important features, and a call to action asking them to connect with you, either by replying, filling out a form, or visiting a landing page to learn more.
You don't want to overburden your email, so only include one or two eye-catching images. It's also critical to include a clear subject line to let people know this isn't a general newsletter. Consider "Newly Listed: Pristine House and Lot for Sale in Makati City," or include the street address for a more local market impact.
Find that unique element in your real estate listing.
In real estate local businesses, when presented with a number of comparable properties, the listing that stands out tends to be the one with the "It" factor. That can be a feature, such as a beautiful view, or a feeling, such as a cozy bungalow. The point is, if your marketing does not highlight a unique "thing" about your listing, you will struggle to attract buyer leads. Make a list of all the benefits you can think of and compare them to similar listings in the area to determine what would be a significant selling point for a potential buyer.
Create a professional website or business page for real estate agents.
Many customers use the internet to research products and services before making a purchase. Making your own site for your real estate company will show potential buyers your personal brand, marketing skills, and what you have to offer. Include listings on your site and keep them up to date; this will keep prospects coming back as they search for properties.
And add something unexpected to make your website stand out. Consider this mortgage calculator, simple value addition for visitors.
Create a blog showing your real estate business and specific listings.
You can also start a blog and create SEO-friendly content. This ensures that your posts always appear on the prospect search engines' results page. Google Analytics and Ahrefs are two tools that can help you find the search terms and keywords that your target clients are looking for and inspire you with new topic ideas.
Make it simple for them to access your main website and include links to your profile pages on other real estate websites so they can learn more about you and your company.
Utilize paid Instagram promotion to direct prospective clients to your listing page.
Instagram is another platform for connecting with home buyers, promoting your listings, and growing your brand. And with paid promotion, your most beautiful images can reach even more people.
Instagram ads allow you to choose your target audience, budget, post type (e.g., image, video, carousel), and promotion length. You can also use specific hashtags to ensure that your posts are seen by the people you want to reach.
Gather and display testimonies for your marketing materials.
Your previous satisfied clients are an excellent resource for increasing your credibility and building trust through real estate marketing. If a sale goes well, follow up with the customers you assisted and request a paragraph-long blurb about how helpful you were.
Once you have that content — and the permission of those clients to project it — put it on your website so prospects can get a true sense of how well you've previously served people in their position.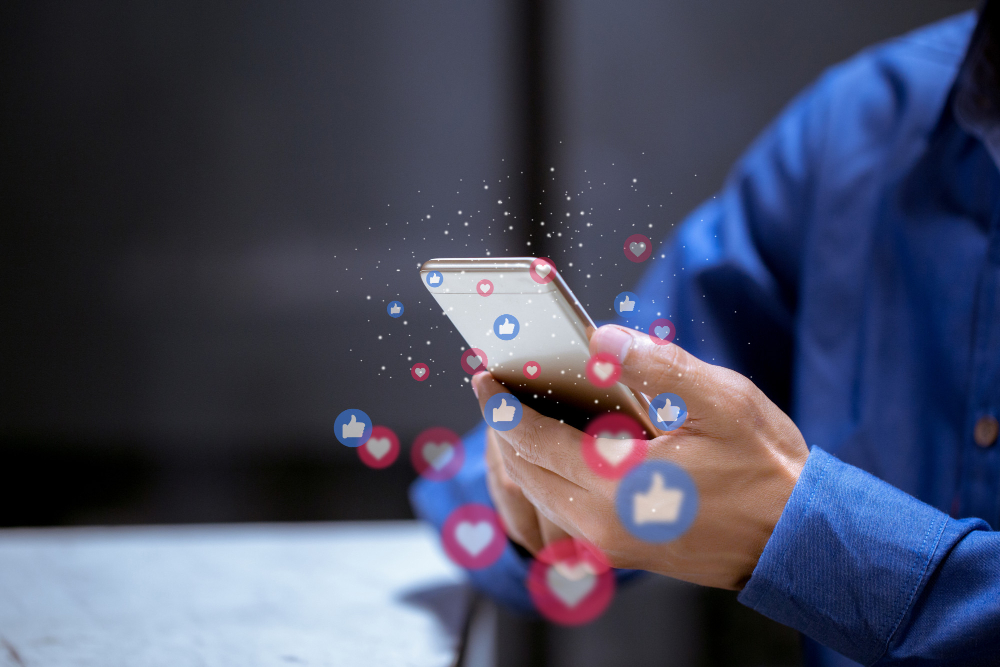 Make active use of social media profiles.
Maintaining an active and engaging social media presence is one of the most effective ways to position yourself as a trusted advisor to prospects, generate interest, and connect with potential clients. Join local Facebook groups and respond to relevant questions that arise — and make similar efforts on other social media platforms such as Twitter and LinkedIn.
You can also provide useful content to your followers. Establish yourself as an authority in the real estate industry by demonstrating that you know what you're talking about. Prospective clients want to connect with real estate agents who understand the practice, their niche, and their areas — use your social media presence to demonstrate that you understand all of these.
Real Estate Marketing Ideas for Real Estate Agent
The more effective your real estate marketing idea, the more likely you are to be noticed by potential clients. The goal of real estate marketing is to generate awareness of your local business brand and help create trust in your abilities and knowledge. If a consumer feels that you understand their needs completely, they are more likely to do business with you.