June 6, 2022
Real Estate Agent vs Broker vs Realtor in the Philippines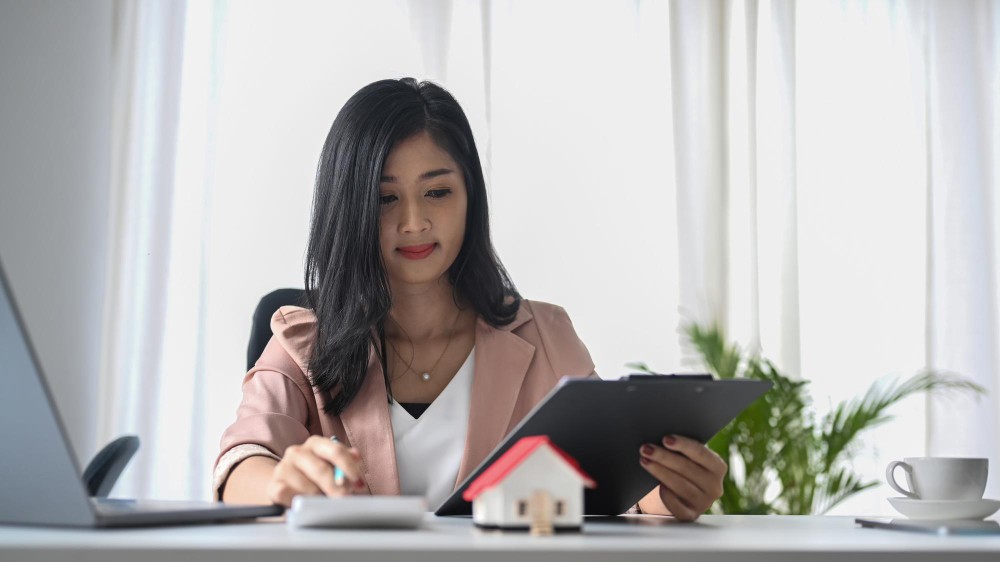 Are you looking to buy or sell a house? You're likely to work with a real estate agent, broker, or realtor. Though all of these real estate professionals are licensed to assist you in buying, selling, or renting a home, they differ in their qualifications and where they fall on the professional ladder.
What are real estate professionals?
This is a person who is licensed to market real estate in the Philippines, has a bachelor's degree, is of good moral character, and is a Filipino citizen. They must also keep learning about real estate and renew their license every three years. The Professional Regulation Commission of the Philippines is in charge of this.
We frequently refer to someone as an Agent, Seller's Agent, Buyer's Agent, or someone who does real estate transactions for us, but the thing is, this real estate professional has a different focus or function. These people known as real estate agents in the Philippines, charge reasonable fees for the various jobs they perform.
Real Estate Consultant
These individuals are registered and licensed professionals who provide professional advice on all aspects of real estate projects or property management.
Real Estate Appraisers
These are registered and licensed professionals who can calculate the value of a property and provide you with a written report explaining why it costs the amount it does.
Real Estate Assessors
These professionals work for the local government and are registered and licensed to appraise the value of your property and calculate the amount of taxes owed.
Licensed Real Estate Broker
The Professional Regulatory Board of Real Estate Service registers and licenses these individuals to sell, buy, exchange, and lease real estate.
Real Estate Salesperson (Agent)
These experts are licensed real estate agents who work for the broker.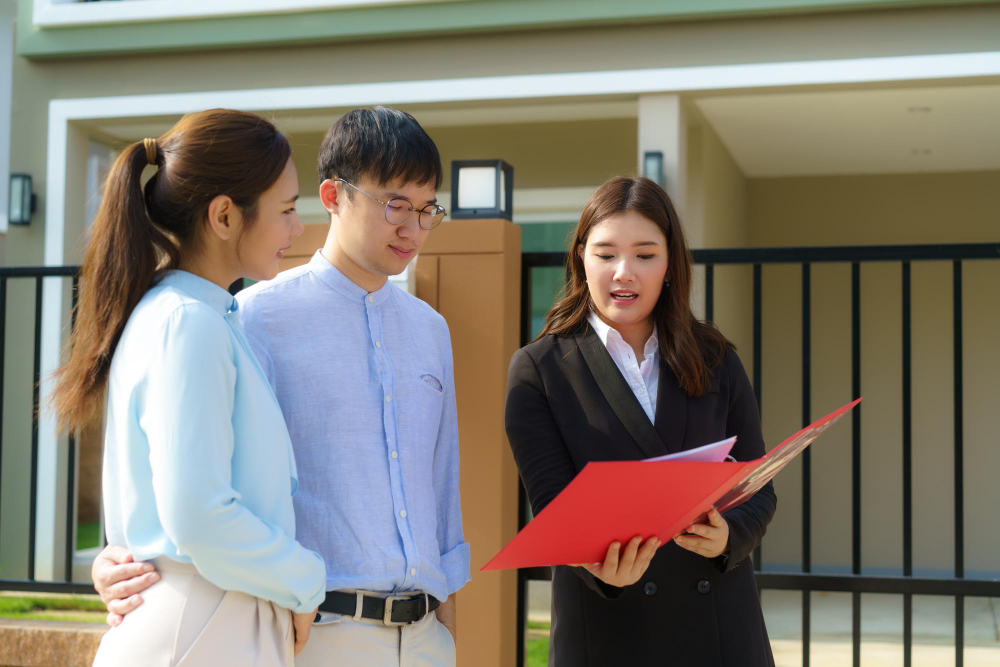 Realtor
Realtors are Real Estate Brokers or Accredited Agents who are members of the National Association of Realtors (NAR USA) or the Chamber of Real Estate & Builders' Association, Inc. (CREBA). REALTOR is a trademark owned by its members.
Real Estate Salesperson (Agent)
Real estate agents are individuals who are licensed to assist people in the real estate industry -purchase (buyer's agents), sale (listing agent), and rental of real estate. They are ultimately responsible for connecting buyers and sellers and are compensated with a commission, which is typically a percentage of the property's sale price. Real estate agents are also known as real estate salespeople and real estate associates.
How do real estate agents work?
Real estate agents facilitate transactions between buyers and sellers, as well as between landlords and tenants. Agents are in charge of transporting offers and counteroffers between parties, as well as any questions they may have. When an offer is accepted, an agent will collaborate with another agent to guide clients through the paperwork process. They also make certain that their clients are fully informed of any requirements for the sale, such as home inspections, moving, and important dates such as the closing.
Listing agents are agents who represent sellers. These agents assist in setting listing prices, recommending home improvements that will increase the home's value, assisting with home staging, and marketing the home through the local Multiple Listing Service such as AllProperties.
They also negotiate sales prices, closing costs, and other fees, as well as assist in the preparation, submission, and filing of documents.
Buyer's agents are agents who represent buyers. These agents locate properties that meet the buyer's specifications and price range, as well as assist in the coordination of home appraisals and inspections. Buyer's agents, like listing agents, negotiate terms and assist in the preparation, submission, and filing of necessary documents.
What are the requirements needed to get a real estate license?
Must be at least 18 years old.
Must have completed 72 units of a college education. Obtain your Transcript of Records from the school you attended.
Find a licensed Real Estate Broker with whom you can collaborate.
Attend 12 CPD units. Consult with your broker about this.
Download and complete the APPLICATION FOR ACCREDITATION AS A REAL ESTATE SALESPERSON form. This form must also be signed by your Broker.
Take the following documents to the nearest PRC office in your area:
NSO Certificate of Live Birth / Birth Certificate (original and photocopy)
NSO Marriage Certificate / Contract, original and photocopy (for Married female only)
Original and Notarized Certificate of Educational Attainment on Completion of at least two (2) years of College
Original NBI Clearance
Original and Notarized Certificate of twelve (12) credit units in Real Estate Brokerage.
Make at least four copies of a picture with a white background and your name for PRC purposes.
Prepare P600.00 as registration fee payment.
If you intend to sell subdivided lots or condominiums, you must register with the Department of Human Settlements and Urban Development (DHSUD), formerly known as the Housing and Land Use Regulatory Board (HLURB).
Related: How to Become a Licensed Real Estate Agent and Broker in the Philippines
Requirements:
Complete the Application Form.
Signed SALESPERSON'S ENGAGEMENT / EMPLOYMENT AGREEMENT with your Broker.
2×2 white-background image
Current PRC license or certificate and ID card (photocopy)
Surety Bond P 1,000.00 (Keep the receipt for the next year's renewal)
Registration Fee Payment of P 288.00
Real Estate Brokers
A real estate broker is a real estate agent who pursues further education and obtains a state real estate broker license. Brokers, unlike real estate agents, can work independently, open their brokerage, and hire other real estate agents.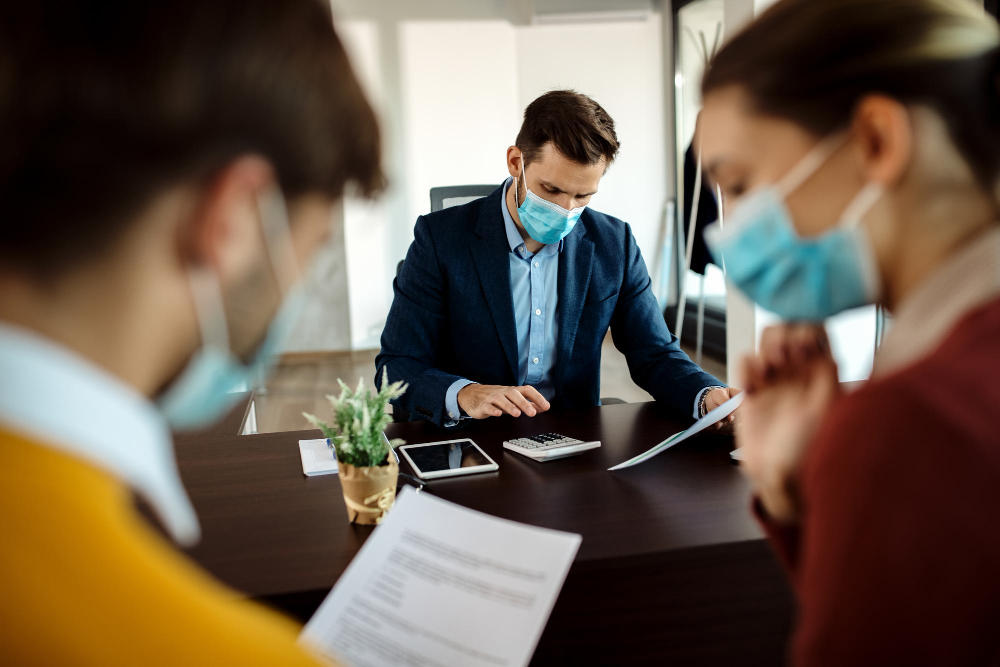 What exactly do real estate brokers do?
Real estate brokers perform many of the same functions as agents. Brokers who work with buyers typically look for properties that meet their clients' criteria, negotiate, prepare offers, and assist the buyers with any other issues that arise before the closing date. Seller's brokers, on the other hand, determine the market value of their clients' properties, list and show them, communicate with sellers about offers, and help with the offer process.
Real estate brokers are classified into three categories based on their level of responsibility:
Associate brokers are brokers who work under the supervision of another broker. Associate brokers, in general, do not supervise other agents.
Managing brokers are in charge of overseeing transactions and the day-to-day operations of the office. They also hire agents, train new hires, and supervise administrative personnel.
Principal/designated brokers monitor real estate agents to ensure they are following state and federal real estate laws. One broker is assigned to each real estate office.
How do you go about becoming a real estate broker in the Philippines?
Get Your Bachelor's Degree
Become a member of the Professional Regulation Commission (PRC)
Take and pass the real estate licensing exams.
Become a member of the House Land Use Regulatory Board (HLURB)
Locate Companies and Prepare the Required Documents
Realtor
A Realtor is a member of the National Association of Realtors (NAR), the largest trade association in the United States. Although the terms "Realtor" and "real estate agent" are frequently used interchangeably, the designation is open to a wide range of professions in the real estate industry, including:
Brokers of residential and commercial real estate
Salespeople
Managers of real estate
Appraisers
How to Become a Real Estate Agent
Anyone interested in becoming a Realtor must meet four requirements:
Have a current and valid real estate license
Be actively involved in the real estate industry.
Not have a history of official sanctions for unprofessional behavior
There is no recent or pending bankruptcy filing.
To maintain their Realtor status, the individual must first join one of the National Association of Realtors' local real estate associations, pay a one-time application fee, and pay annual membership dues. All Realtors must follow the strict Code of Ethics established by the National Association of Realtors.