June 6, 2022
Real Estate 101: Acronyms and Terms Commonly Used in the Philippines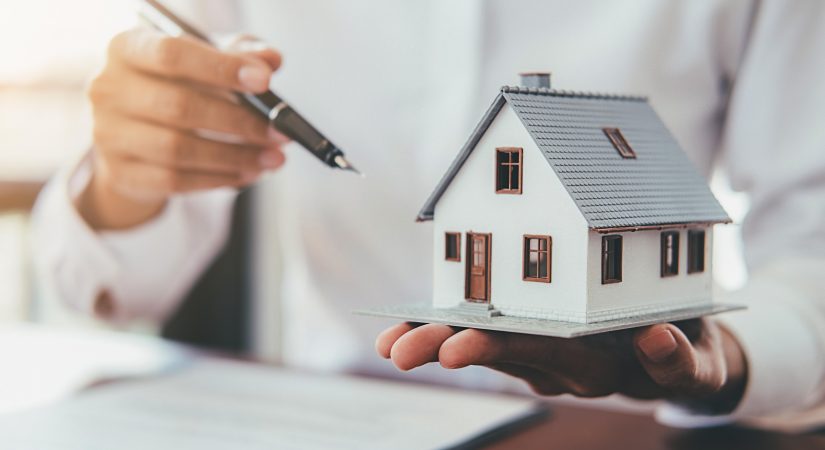 There are different acronyms and terminologies that you can encounter when checking or buying a real estate property.
To avoid being confused when dealing with a real estate developer or agent, here is a glossary of real estate acronyms and terminology.
Real Estate Acronyms Commonly Used in the Philippines
A
AP – Asking Price
APT – Apartment
ARV – After Repair Value
ATS – Authority to Sell
AV – Appraised Value
B
BIR – Bureau of Internal Revenue
BLLM – Bureau of Lands Location Monument
BR – Bedroom
BSMT – Basement
C
CAR – Certificate Authorizing Registration
CCR – Cash on Cash Return
CCT – Condominium Certificate of Title
CF – Cost Factor
CG – Car Garage
CGT – Capital Gains Tax
CLOA – Certificate of Land Ownership Award
CLOP – Contract of Lease with Option to Purchase
COMP – Comparable
COMM – Commission
CONC – Concrete
COS – Certificate of Sale
CPD – Continuing Professional Development
CR – Comfort Room
CRB – Certified Real estate Broker
CRESR – Comprehensive Real Estate Seminar and Review
CTC – Community Tax Certificate
CTS – Contract-To-Sell
CUSA – Common Use Service Area
CWT – Creditable Withholding Tax
D
DBO – Direct Buyers Only
DOAS – Deed of Absolute Sale
DOR – Deed of Restrictions
DOM – Deed of Mortgage
DP – Down Payment
DR – Door
DST – Documentary Stamps Tax
E
EOP – Exclusive Option to Purchase
EAR – External Appraisal Report
F
FA – Floor Area
FAR – Floor Area Ratio
FFE – Furniture, Fixtures, and Equipment
FMV – Fair Market Value
FSBO – For Sale by Owner
G
GF – Ground Floor
GFI – Government Financial Institution
GMTOE – Government-Mandated Taxes and Other Expenses
GSIS – Government Service Insurance System
H
HL – House and Lot
HOA – Homeowners Association
HVAC – Heating Ventilation and Air Conditioning
I
IP-RU – Investment Properties – Retail Units
ISP – Indicative Selling Price
ITR – Income Tax Return
L
LA – Lot Area
LARES – Land Registration
LOG – Letter of Guarantee
LOI – Letter of Intent
LRA – Land Registration Authority
LTCP – Land Titling Computerization Project
LTS – License to Sell
LTV – Loan to Value
M
MA – Monthly Amortization
MAO – Maximum Allowable Offer
MBP – Minimum Bid Price
MBR – Master Bedroom
MC – Manager's Check
MGSP – Minimum Gross Selling Price
MLS – Multiple Listing Service
MOA – Memorandum of Agreement
MR – Maids Room
MRI – Mortgage Redemption Insurance
MV – Market Value
N
NOAS – Notice of Approval of Sale
NEOP – Non-Exclusive Option to Purchase
NOI – Net Operating Income
NROC – Non-Refundable Option Consideration
O
OCT – Original Certificate of Title
OP – Over Pricing, Option to Purchase
P
PA – Parking Area
PITI – Principal Interest Taxes and Insurance
PC – Purchase Contract
PD – Presidential Decree
PKS – Product Knowledge Seminar
POC – Percentage of Completion
PS – Parking Slot
PSM – per square meter
R
RD – Registry of Deeds, Roof Deck
RA – Republic Act
RE – Real Estate
REB – Real Estate Broker
REBAP – Real Estate Brokers Association of the Philippines
REBAP-LMP – REBAP Las Pinas, Muntinlupa, Paranaque
REI – Real Estate Investing
REIT – Real Estate Investment Trust
REM – Real Estate Mortgage
RESA – Real Estate Service Act
REO – Real Estate Owned
RF– Registration Fees
RFO – Ready for Occupancy
RH – Row House
RM – Room
RMO – Revenue Memorandum Order
ROI – Return on Investment or Return Of Investment
ROPA – Real and Other Properties Acquired
ROPOA – Real and Other Properties Owned or Acquired
ROW – Right of Way
RPT – Real Property Tax
RTO – Rent-To-Own
S
SA – Service Area, Single Attached
SPA – Special Power of Attorney
SQM – Square Meters
T
TRAIN – Tax Reform for Acceleration and Inclusion
TB or T&B – Toilet and Bath
TCP – Total Contract Price
TCT – Transfer Certificate of Title
TH – Town House
TFA – Total Floor Area
TLA – Total Lot Area
TOR – Transfer of Rights
TT – Transfer Tax
U
UA – Usable Area
V
VAT – Value Added Tax
Z
ZV – Zonal Value
Real Estate Terminologies Used in the Philippines
A
ABSTRACT OF TITLE
A record of the property's title such as transfers, conveyance, and other legal actions that are significant to the title and other assets.
ACCELERATION CLAUSE
A condition in a contract that allows a lender to immediately or demand repayment of the loan in full if certain conditions are not met.
ACCEPTANCE
An agreement to the offer either expressly or by the policy.
ACCRETION
An increase in land by natural causes or deposits due to moving water of a lake, stream, or the sea.
ACCESSION
The right of the owner to everything created, combined, or connected to a property.
ACKNOWLEDGMENT
Done either in front of a public official or public notary for a declaration or avowal that authenticates legal instruments, documents, acts, or deeds, giving them validity.
ACQUISITION
The process of getting the ownership or control of a property.
ADMINISTRATOR
Someone who manages the day-to-day operations of real estate offices or a person that arises if the deceased is legally intestate or does not leave any will or if assets are not disposed of by their will.
AD VALOREM
According to valuation.
ADVERSE POSSESSION
Adverse possession is sometimes called squatter's rights as it is a legal principle that grants title to someone who resides on or owns another person's land.
AFFIDAVIT
Used when the property is owned by more than one person, or by a trust, and an owner or trustee dies.
AFFIRM
To confirm, to aver, to ratify, to verify.
AGENT
A licensed representative of the developer or owner of the property that processes the buying, selling, and renting of a real estate.
AGREEMENT OF SALE
A written agreement or contract that outlines the terms of a real estate transaction.
AIR RIGHT
Legal ability to occupy the vertical air space above a plot of real estate subject to the requirements of aerial navigations and government regulations.
ALIENATION
Process of voluntarily transferring, giving, or selling the title of the property to another party without restriction.
AMENDMENTS
A document executed or changes made after the contract being accepted.
AMENITIES
Features of the property or developing community such as swimming pools, clubhouses, parks, and security that make it valuable to residents and potential homebuyers.
AMORTIZATION
The schedule of your monthly mortgage loan payments.
APPRAISAL
An estimate of a property's fair market value based on the location, condition, improvements, renovation potential, and recent sales within the surrounding area.
APPRECIATION
The increased real estate property's value over some time.
ARBITRAGE
An investor purchases a property and sells it for a higher price.
ARBITRATION
An alternate way to resolve disputes without having to go to court.
ASSIGNMENT
The process of transferring real estate rights or benefits from the assignor to the assignee.
ASSUMPTION OF MORTGAGE
A type of financing arrangement where an outstanding mortgage or loan balance and its terms are transferred from the current owner to a buyer.
ATTORNEY-IN-FACT
Someone who is assigned to act or sign papers and other documents on behalf of another person, whether for business, financial or personal matters.
AUTHORITY TO SELL
An agreement with a written document that authorizes a real estate agent or broker to sell your property either exclusive or non-exclusive.
AVULSION
A sudden loss of land due to natural forces such as the action of water.
B
BALLOON PAYMENT MORTGAGE
A type of fixed-rate home loan that is short-term usually around five, seven, or 10 years. After the loan period has reached the borrower must make a lump sum or balloon payment of the remaining balance
BARGAIN AND SALE DEED
A type of title deed is often used when a property is transferred under a foreclosure, tax sale, or settlement of the estate of a deceased person.
BASELINE
An imaginary line that stretches from east to west, crossing a principal meridian at a specific point. Surveyors use the baseline as a guide in locating and classifying land under the rectangular survey system of property description.
BENCHMARK
A reference point surveyors determine to calculate differences in elevation. It is also the standard of measurement used to analyze the financial characteristics of a real estate investment property.
BEQUEST
The act of giving or leaving something through a will.
BILATERAL CONTRACT
A transaction with a legal document between a seller and the buyer who both signed the document as evidence of the purchase of a certain property.
BILL OF SALE
A document or certificate that confirms the transfer of a seller's property ownership to a buyer.
BLANKET MORTGAGE
A single mortgage that covers two or more pieces of property or real estate.
BUYER'S MARKET
Commonly used to describe conditions in real estate markets wherein there are many properties for sale while there are few buyers. Such conditions might cause the property's price to go down.
C
CAPITAL GAINS TAX
A type of tax that is applied to the profits earned from the sale of an asset. The capital gains tax is deducted from the property's gross selling price or market value.
CONDOMINIUM ACT
The Condominium Act of the Philippines rules the ownership, rights, and obligations of condominium owners as well as the laws and requirements in the construction of condominiums.
CONJUGAL PROPERTY
All property and assets a married couple keep whether acquired before or during the marriage.
D

DOCUMENTARY STAMP TAX
Tax associated when selling and buying a property. The documentary stamp tax rate is 1.5% based on zonal value or the agreed selling price, whichever is higher. Home or lot buyers are the ones who usually pay for Documentary Stamp Tax.
DEED OF SALE
A written document executed under law, wherein a person grants or sold a certain land or property to another person.
E
EARNEST MONEY
A form of a security deposit is made in some major transactions such as real estate. Earnest money is deducted during the final sale and may be forfeited if ever the transaction fails.
ESTATE TAX
A tax on the right of the deceased person to transmit his estate to his heirs and beneficiaries at the time of death and on certain transfers, which are made by law as equivalent to testamentary disposition. In the Philippines, the estate tax is being paid by the executor or administrator before the delivery of the distributive share in the inheritance to any heir or beneficiary.
EXTRA-JUDICIAL SETTLEMENT
Is a legal and private agreement between the heirs of the deceased person which sets out how the estate of the deceased will be divided or distributed among the lawful heirs.
H
HOME EQUITY
The value of a homeowner's interest in their home or real property's current market value.
L
LESSEE
The person who holds the lease of a property and is often described as a tenant or renter in the Philippines.
M
MACEDA LAW
Republic Act No. 6552 or the Realty Installment Buyer Protection Act. The law is applied to buyers and their right to choose installment as a mode of payment.
MONTHLY AMORTIZATION
Payment of the principal loan and interest in regular monthly installments until the end of the loan period.
MONTHLY EQUITY
Property down payment spread into monthly payments.
MORTGAGE
A loan is given by financial institutions such as a bank, mortgage company, or government institutions for real estate or residence -primary, secondary, or investment residence.
In the Philippines, you can avail of a mortgage through Pag-Ibig, Bank Financing, Inhouse or Owner Financing, and SSS Housing Loan.
MORTGAGE REDEMPTION INSURANCE
A form of life insurance that helps to compensate your mortgage balance in the event of your death before the housing loan's full repayment.
O
OCULAR INSPECTION
A physical inspection by the Broker before the property will be shown to the buyer.
OFFER TO PURCHASE OR BUY
A contract specifying the terms, fees that need to be paid by either the seller or buyer, date and time of payment, and agreement where the buyer agrees to buy the property.
P
PRE-SELLING
A legally binding contract to purchase a property before the property is built or developed.
PROFESSIONAL FEE
Known as commission, it is the income derived from the services rendered by licensed Real Estate Brokers and their Salespersons. The rate usually varies from the agreement of the broker or salesperson and the seller or around five to nine percent for properties sold from developers, and a three to five percent rate for brokerage transactions.
PROPERTY DUE DILIGENCE
Process of checking property before you buy it.
PROPERTY TRIPPING
Home or lot buyer's physical viewing of the property for sale or rent.
PROPERTY WALKTHROUGH
A final inspection is done by the buyer to the property before moving in or signing the contract.
R
READY FOR OCCUPANCY
Are readily available units or houses where you can move after the complete submission of documents and payments.
REAL ESTATE CONSULTANT
Registered and licensed real estate professional that provides advice and judgment on the acquisition, enhancement, preservation, utilization, or disposition of lands or improvements and the ones responsible for the conception, planning, management, and development of real estate developments.
REAL ESTATE APPRAISER
Registered and licensed professionals who can estimate a real estate value.
REAL ESTATE ASSESSOR
Registered and licensed local government employee who performs appraisal and assessment of real properties for tax purposes.
REAL ESTATE BROKER
Registered and licensed professional that acts as an agent that offers real estate transactions from promotion, negotiation, and selling a property.
REAL ESTATE PROPERTY
Land along with anything permanently attached to it, water, trees, minerals, buildings, homes, fences, bridges, and anything that is man-made or not. Real estate is a form of real property and differs from personal property or those that are not permanently attached to lands such as vehicles, equipment, furniture, and devices.
REAL PROPERTY TAX
A type of tax calculated by a local government where the property is located and paid by the owner of the property either quarterly or annually. The tax is usually based on the value of the owned property, including land.
S
SQUARE METER
A measurement of the lot and floor area of a house.
SURVEYOR
A Geodetic Engineer that conducts land surveys.
T
TOTAL CONTRACT PRICE
The all-in total contract price of the property or the cumulative amount of all monthly purchase amounts owed under a monthly purchase plan, or the total contract price outlined in a lump sum contract.
Interested to invest in properties near you? Visit All Properties and browse through thousands of house and lot for sale and residential lots available in the country.