June 6, 2022
Property Viewing Checklist: Questions to Ask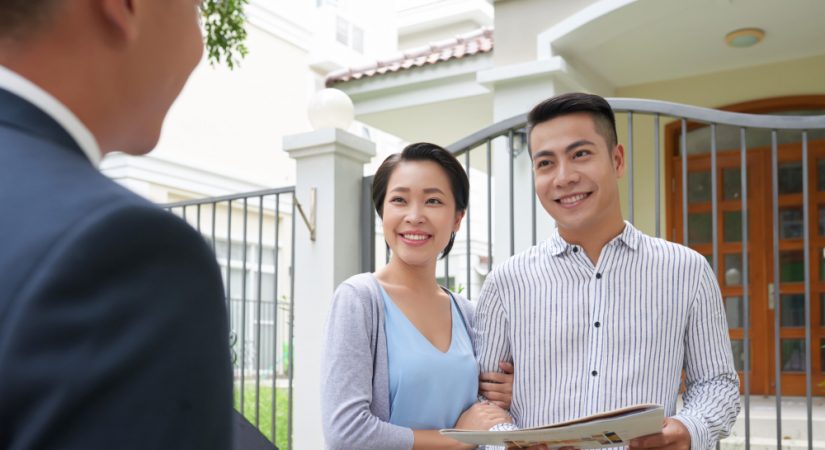 Wonder what's the first thing that you should do when you buy a property or piece of real estate? Are you planning on buying a property and don't know where to start? Well, this article is for you.
When purchasing a new house or property for your dream home, as well as other real estate investments, there are numerous factors to consider. Yes, location and pricing are vital, but it is also critical, to begin with, property viewing or tripping.
WHAT IS PROPERTY VIEWING?
Property or house viewings or tripping is an important step before signing up or paying for a reservation. A property viewing allows you to get up close and personal with a property that you viewed online or referred to. It is also an opportunity to meet or speak with a real estates specialist, such as the seller or estate agent, to collect critical information about the property that you would not otherwise find online or to the person that referred you to the property.
Property viewing also assists you in deciding on the property that you desire and its qualities, such as its size and number of rooms, storage space, and outdoor space. If you are interested in buying a pre-owned property it is a must to visit it to check if it is in good condition or requires a lot of renovation or restoration.
ALSO READ: How to Become a Licensed Real Estate Agent and Broker in the Philippines
HOW TO PREPARE FOR A HOUSE VIEWING?
When browsing for properties on property portals or google street view and google maps, make sure to read all of the information offered. Photographs, floorplans, virtual tours, brochures, descriptions, maps, and local information could all be included. All of this information is provided to assist you in determining whether or not this property is a good fit for you. If you are interested in the property, you may schedule a property visit with the real estate agent or broker.
Starting on your property adventure, you will have a mental list of prerequisites that you want your property to have, such as a garage, room size, and toilet size. When you finally begin the viewing process, you will discover that you tend to forget your requirements and occasionally focus on different things you will want out of the new property that you never considered before. There are also occasions when you fail to inquire about the most important things about the property, such as its age, plumbing, electrical, water pressure, flood plain, or drainage system in the neighborhood, and potential problems that you might encounter such as mobile phone coverage or availability of transport links in the area. To avoid these scenarios it is a must to prepare a house viewing checklist.
HOUSE OR PROPERTY VIEWING CHECKLIST
The house or property viewing checklist includes information about the property and its surroundings that you would like to know.
You can begin your property viewing checklist with a general house viewing checklist. The general checklist consists of broad questions you should ask to assess the overall suitability of the house you're looking at. This can help you form an impression of the property before going through a more extensive room-by-room checklist.
Here's a simple property viewing checklist to keep in mind while you go around the property:
Are the doors and windows secure, and are they double glazed?
Are a burglar and smoke alarm system installed?
Is it large enough? Is all of your furniture going to fit?
Is there an attic or sufficient storage space?
Is it adequately insulated?
Is cell phone coverage available throughout the house?
What broadband and television connections are currently in place?
Are there enough power sockets or power points?
Is there any recent work done on the property that is still covered by the warranty?
Is there parking?
Will the house need to be renovated to match your expectations?
How much light switches?
How many tv connections are available?
Is there a space for a garden?
Is there a public transport link within the area?
Is there a residents committee or homeowners association?
Is your car big enough to fit in the garage?
Where can I find the nearest supermarket?
Do your neighbors appear to be pleasant?
Is it in a noisy neighborhood?
Is the roof in good condition?
How much is the property's real estate tax?
Is the property worth the selling price or property market price?
Are my necessities available in the local area?
You can now create a room-by-room checklist that you have a basic checklist.
LIVING AND DINING ROOM CHECKLIST
The living room and dining room are likely to be the first rooms you redesign and adapt to suit your interests after moving in, so here are some questions to ask yourself:
How much light enters the room?
Do all of the light switches work?
Is there textured wallpaper or plaster on the ceiling?
Is there a clean and smooth wall?
Is there a sufficient supply of wall plugs?
Is there enough storage space?
Are there any big cracks or hairline cracks to the wall?
BEDROOM CHECKLIST
Because these private spaces will most likely be remodeled to suit your particular likes and style, it's important to focus on the quality and size of the rooms during the property viewing. Here are some things to think about and ask your estate agent:
What kind of a bed would fit in there?
Is there a built-in closet?
Is there enough space for everything?
Is the carpet, flooring, and wallpaper in good condition?
Are the rooms well ventilated?
Is there evidence of mold or mildew?
Is the size appropriate?
Are there drapes and fittings?
Do the lights function?
Is the door's lock in good functioning order?
KITCHEN CHECKLIST
The kitchen is one of the most remodeled areas of a home. When seeing the house, take note of the fixtures, counters, and overall design to make sure that it is in good condition. Here are some questions to ask your estate agent while inspecting a kitchen:
What fixtures and fittings such as counters and cabinets are included?
Are all of the fitted cabinets in decent condition?
Are the faucets and drains operational?
Are the built-in kitchen appliances, such as the oven and exhaust fan?
Will the kitchen be cleaned professionally before you move in?
Is there evidence of wet or mold behind the sink?
Is there much storage?
Is there enough room in the room for a dining table and chairs?
What size refrigerator/freezer will fit?
BATHROOM CHECKLIST
Bathrooms are a crucial aspect of any house or building, yet they are sometimes overlooked. A poorly maintained bathroom can lead to plenty of issues in the home, so keep the following in mind:
Is there enough ventilation?
Do all of the hot water faucets work?
Is there any evidence of mold or damp spots?
Is the silicone sealant still waterproof?
Is there a tub or a shower?
Is the bath panel unsteady? Is there evidence of deterioration beneath the surface?
How strong is the water pressure?
Is the toilet flushing?
Is a shaver socket available?
Where are the plug points or enough power points?
Property viewings often last thirty minutes to an hour, depending on how many questions you have for the estate agent. If you wish to address any issues or conduct a complete examination of the property, you can hire a professional to do a property survey.