June 6, 2022
Pandemic-proof Business Ideas in the Philippines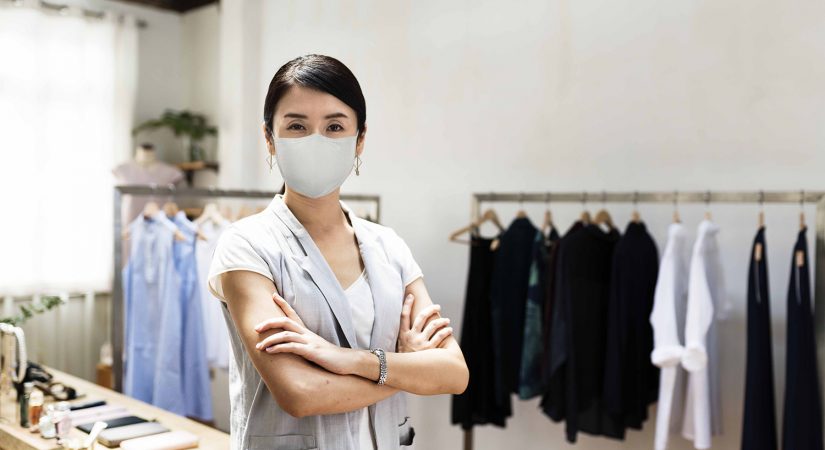 Covid-19 shook the world in the early months of 2020. Most of us are not prepared for it that later, it made a drastic change in our lives, but the ones that are greatly affected by the lash of Covid-19 are the business industry.
During the second quarter of 2020, The Asian Development Bank or ADB conducted a Philippine enterprise survey to assess the impact of the novel coronavirus disease or COVID-19 on the business community. The survey centered on production, finance, workforce, supply chains, the support measures needed from the government, and the measures enterprises would take at the reopening. The responses of the survey were received from 2,481 enterprises, which included micro, small, and medium-sized enterprises, and large firms.
The survey responses showed that two-thirds of businesses closed temporarily, 29% are reducing operations, and 78% of opened businesses are operating at half capacity or less. Only 4% of the enterprises maintained full operations.
Liquidity was a pressing concern for most enterprises as working capital became scarce. One-third of respondents had run out of cash and savings. Another one-third of the respondents are expected to run out over the following months.
With the early effects of Covid 19 on the business operation and cash flow, company owners and aspiring entrepreneurs strategize and formulated the so-called pandemic-proof entities or business ideas.
WHAT IS A PANDEMIC-PROOF BUSINESS?
A pandemic-proof business can endure the impact of a pandemic while maintaining a strong position in the market. A business that is pandemic-proof has the right and flexible business plan and strategy, a creative and unique concept, diverse, and has in-demand products and services that use the internet to reach and engage their clients.
HOW TO START A PANDEMIC-PROOF BUSINESS?
There are several easy ways to start earning amidst the Covid 19 pandemic.
WORK REMOTELY
To start a pandemic-proof business you need to accept the fact that you need to transition to remote work as industries that work face to face with their clients and customers were the ones greatly affected by the pandemic.
Some businesses can smoothly transition to remote compared with others. Companies in the BPO or Business process outsourcing like call center entities can facilitate an easier transition to remote work for their employees. While industries that may struggle at first are those who transact and communicate face to face to people daily.
Aside from this, remote work has been the largest-scale shift worldwide. Clients and customers are now also getting used to transact and communicate with professionals that are either working remotely or from home.
Businesses that tried to transition from remote work found that they were able to stay productive even in the new environment or set up that they adapted. Some employees are also happier as they can be with their loved ones while working. Others find it convenient as they don't need to go out and face traffic daily, and some are comfortable working remotely. Amidst the benefits that most see in working remotely, there are still a few employees who experience cabin fever. Cabin Fever is distressing claustrophobic irritability or restlessness experienced when a person, or group, is stuck at an isolated location or in confined quarters for an extended time.
Businesses and firms can also lower the company's monthly expenses from the utilities they have to pay, rent, security, equipment, and furniture. Savings that businesses get out of this new setup can be used to keep it running in case another pandemic were to happen.
Overall, businesses that transition from in-person to remote work are benefiting from the change they made.
MAKE YOUR BUSINESS AVAILABLE ONLINE
The pandemic caused us to stay at home which resulted in more time spent online. Online activities like connecting with our friends, work and do errands like paying bills, and buying our daily necessities like food and groceries have been part of our daily routine which made e-commerce a major boom during the pandemic. Taking this into consideration, you should make sure that you create or shift to a business that can effectively reach a massive online audience.
To increase your online presence, you should include or the following tips for your company:
Create a high-quality website for your company that includes your portfolio, your contact details, and an introduction to your company.
Make your company active in social media by updating your accounts, post and engage consistently, join and interact with different groups that focus and tackle your company's niche, and create webinars to attract new followers and leads. Most companies are now hiring Social Media Managers to do this task.
Sell your products or services online through either your company website, social media account, and online shopping platforms.·
Invest in digital marketing services or hire a social media manager and SEO specialist that can help you conduct market research, create contents that will attract new leads or clients and engage with existing ones.
ALLOCATE A BUDGET FOR YOUR BUSINESS
We have seen individuals and corporations who closed their companies and firms during the pandemic because some didn't anticipate the pandemic to happen, while some don't have emergency funds to cover the loss that they have due to revenue streams cut off.
This is the reason why companies should allocate a budget for their spending either monthly, quarterly, or annually and religiously stick with it or have an emergency plan and fund that can address or ease revenue cut-off.
Ideally, an emergency business fund should be able to cover at least three to six months' worth of operating expenses in a situation where companies are forced to shut down, or business comes to a grinding halt like what happened during the lockdown.
INCORPORATE TECHNOLOGY INTO YOUR BUSINESS
Incorporating technology into your business can be a good investment as it can make your task easier and efficient.
Nowadays, there is a lot of software or apps that you can consider for your company's needs like the following:
Meeting schedule: 10-to-8 Meeting Scheduling Software, and Soapbox.
Video calls & conferences: Microsoft Teams, Zoom Video Conferencing, VirtualOffice, PukkaTeam, UnRemot, and Krisp.
Cloud storage & document management: Google Drive, Xtensio and Skitch by Evernote
Remote access & support: Clapboard by StoryXpress, TeamViewer, and Fluvid
Visualization: Venngage and Visme
Collaboration & project management: Slack, ProofHub, ProProfs Projects, GanttPRO, Hiver, Sprint by Boldare, Miro, and Filestage
Work from home tools: NordVPN, Time Doctor, and Unito.
Small Business Ideas Amidst Covid 19 Pandemic
The current pandemic is not an excuse to earn money or start a business. With proper research, flexible and strong business plan, creative strategy, and budget, you can start your very own pandemic-proof business.
To help you decide on what business you should do, here is our list of pandemic proof business ideas:
POP-UP COFFEE SHOPS
There is no doubt that Filipinos love coffee, teas, and milk tea. Having this in mind, a mobile or pop-up coffee shop that can be open in a temporary space for a limited time is a good business idea.
The concept of pop-up coffee shops is the same as mobile candy shops in malls or streets. As long as there is space available and you are allowed to put up a kiosk or pop-up store in that area, you can install a coffee shop.
Pop-Up Coffee shops are also ideal this pandemic as it is normally in alfresco setup and people usually buy and go. Aside from this, owners can also accept online orders through online food delivery and their social media account.
ONLINE STORES
With the pandemic, Filipinos tend to stay at home to avoid catching the virus and rely on online stores to get or purchase their needs and wants. Having this in mind, putting up online stores during a pandemic is a good business idea. Here are some online stores that you can consider:
ONLINE GROCERY OR MARKET
Online grocery market that can provide grocery needs and wet and dry market or "palengke" goods and items.
ONLINE BAKERY
Online bakery that offers pastries such as banana bread, pandesal with different variants and cakes.
ONLINE RETAIL STORE
Online retail store that can provide items and goods that you can normally buy in stores, supermarkets, department stores, and malls.
ONLINE PET SUPPLY STORE
Online Pet supply store that offers a variety of animal or pet necessities such as food, vitamins, clothes, soap, shampoo, and cages.
ONLINE BUY AND SELL
Buy items and goods from either a distributor, bodega, and manufacturer in bulk and sell them for a cheaper price.
ONLINE HARDWARE AND CONSTRUCTION SUPPLY
Online hardware and construction supply that offers free Do It Yourself tutorials online on how to construct, renovate and decorate their homes. As well as provide hardware and construction needs from lumber, nails, and paint.
ONLINE PLANT STORE
Online plant store that sell plants that are in demand to plantitos and plantitas.
RELATED: Home Gardening: Best Indoor Plants
ONLINE FLOWERSHOP
Online flowershop that offers flower and balloon arrangements for different types of occasions.
VIRTUAL EDUCATION OR TUTORING AGENCY
As parents start to work remotely and some kids are getting bored at home because of the lockdown and the protocols that children are prohibited to go outside, online tutoring and education boom in 2020.
To start a virtual education or tutoring agency you can first research the subjects and activities that kids are interested to learn online. Then hire people from different teaching areas and then connect them with the students on your tutoring platform.
DELIVERY SERVICE
Since most of the transactions made during the pandemic are online, from buying groceries to cakes, food, clothes, and other necessities, the delivery service business became in-demand.
Having this kind of business will go a long way even if the pandemic ends, as buying online has been a practice of most Filipinos even before the pandemic.
E-LOADING SERVICE
Even before the pandemic, the e-loading business has been flourishing as most Filipinos have mobile phones, and the majority are pre-paid users who require the load to text, call and use the internet or mobile data.
This is a low risk but has a high-demand type of business that can be bought wherever you go in the country if you have the e-loading kit.
MONEY TRANSFER
It is customary for Filipinos to send money to their loved ones. Even with the pandemic, this tradition didn't change.
Starting a Money Transfer business can address these needs. Plus, there is an increasing demand for this type of service to freelancers, who receive their salary through money transfer services like Western Union.
With or without the pandemic, most of us are paranoid about our surroundings and, at times requires, thorough houses, offices, restaurants, shopping malls, hospitals, cleaning, and disinfection. In this type of scenario, cleaning services are handy to have.
DIGITAL MARKETING AGENCY
Companies are focusing their campaigns on advertising on social media platforms like Facebook, Instagram, Twitter, Youtube, and LinkedIn as people are spending more and more time on their smart devices. As companies go in this direction, they are hiring digital marketing agencies that are specialized to capture as many customers and leads as possible.
If you have a background in marketing and advertising, with the proper training, tools, and contact, you can easily start a digital marketing business where you can offer SEO services, social media handling, content writing, talent management, email marketing, and web design.
FREELANCE
You can also start to venture the art of freelancing.
Accounting Service/ Accountant
If you are an accountant or have knowledge in bookkeeping, you can shift online and start offering your service as there are businesses that are looking for freelance accountants and bookkeepers.
These companies normally hire or search accountants and bookkeepers on freelance websites such as UPWORK, FREELANCER, ONLINEJOBSPH, GURU, and LinkedIn.
App Developer
Companies look for app developers to cope up with changes brought about by the pandemic. Since people nowadays spend more time online or on their computers and mobile phone, companies want to create apps that can help their business become relevant online. An example of this is apps made for supermarkets, groceries, convenience stores, restaurants, online consultation with doctors, and distance learning.
Social Media Manager
With the pandemic, companies saw the benefits of social media to their companies and firms. This is one of the reasons why most of these companies want to be active in social media and requires hiring Social Media Managers that can either strategize, create content, do market research, and engage on their behalf.
As social media manager, you have the luxury to work remotely and can charge your client either with a package or a month-to-month salary. Like other freelance jobs, companies that want to hire Social Media Managers post on freelance websites such as UPWORK, FREELANCER, ONLINEJOBSPH, GURU, and LinkedIn.
Graphic Design
Businesses and firms invest in graphic designers as they are the ones who can effectively provide a visualization of what their company is all about. If you have some background in graphics, you can easily launch your graphic design firm or work as a freelance graphic designer.
To start a firm or agency, you can hire graphic designers that can create brand and marketing services, create a website with your portfolio and be active in social media to get clients and leads. You can also find projects for your firm on freelance websites such as UPWORK, FREELANCER, ONLINEJOBSPH, GURU, and LinkedIn.
Small Business Ideas in the Philippines
Starting a business during the pandemic is hard, and you might feel that your actions to achieve your goal are limited, but with proper research, budget, contact, and tools, reaching and maintaining your dream business is possible.
All Properties
Searching for the best house and lot for sale in the Philippines? Browse through hundreds of ready for occupancy house and lot for sale via All Properties! Find the perfect home for you!