June 6, 2022
Pampanga: Culinary Capital of the Philippines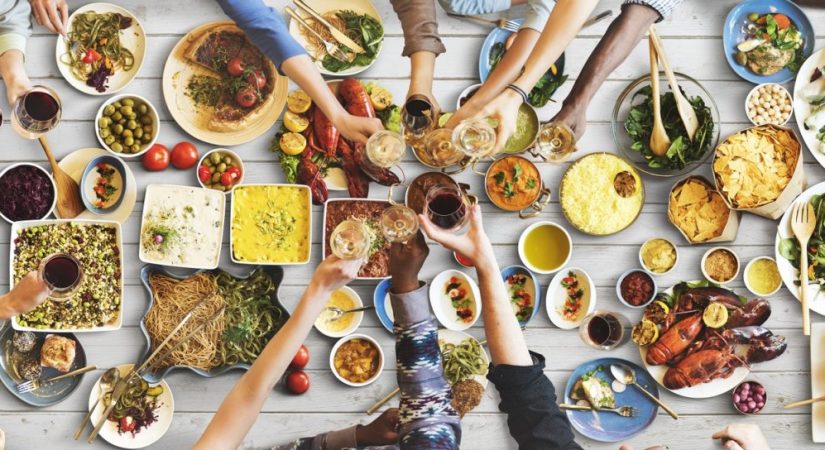 Our country, the Philippines, is known for its tourist destinations. We have the finest beaches, majestic mountains, graceful waterfalls and rivers, and jaw-dropping sceneries.
The Philippines is also home to talented and friendly folks who make delectable cuisines and delicacies that people around the globe adore.
One favorite travel destination of Filipino and foreigners in Luzon is Pampanga.
Pampanga
Pampanga is a province in Region III, Central Luzon. It is bordered by the provinces Tarlac to the north, Nueva Ecija to the northeast, Bulacan to the east, The Manila Bay to the central south, Bataan to the southwest, and Zambales to the west.
Pampanga's terrain is flat with a mountain, Mount Arayat, and a river, Pampanga River.
The capital of Pampanga is the city of San Fernando while Angeles City is classified as a first-class and highly urbanized city.
How to get to Pampanga?
The province of Pampanga is highly accessible. It would take about two (2) to three (3) hours to drive from Manila to the Pampanga via private transport.
Bus companies like Five Star, Philippine Rabbit, and Victory Liner have daily trips to Dau, Pampanga. From Dau Bus Terminal, riding a jeepney or taxi going to other towns and cities in Pampanga is convenient.
Pampanga has an international airport, Clark International Airport, where major airlines in the country, Philippine Airlines, Cebu Pacific, and Air Asia offer local and international flights daily.
Pampanga as the Culinary Capital of the Philippines
Pampanga is the first Spanish province in Luzon. La Pampanga was the name given to it by the Spaniards when they first encounter locals along the banks or "pampang" of the Pampanga River. Today, Pampanga is known as the Culinary Capital of the Philippines because most of the best Filipino cuisines are from here. People living in Pampanga are also known to have a passion and skill for cooking.
Kapampangan's passion for cooking can be traced back to when Spaniards colonized the Philippines. As the first Spanish province in Luzon, Spaniards taught Kapampangans how to cook. The skills that Kapampangans learned were then passed, from generation to generation.
Famous Kapampangan Dishes
Sisig
Sisig is a staple dish in most Filipino restaurants. This dish is famous that even the late Anthony Bourdain consider it as one of his favorite Filipino dishes.
Aling Lucing made Kapampangan's version of sisig when she accidentally burned the pig ear she is grilling. Instead of throwing it away, she cut it into smaller pieces, add chopped onions and vinegar, hence the sisig that we know today.
To date, sisig has different versions but, Aling Lucing's is considered by many the best.
Tocino
Tocino is the Spanish version of sweet Bacon. Tocino is a cured meat made from pork and chicken. Tocino is a favorite breakfast feast but, some serve it as an all-day meal.
Biringhe
Biringhe is Kapampangan's version of paella. It has glutinous rice, curry, chicken, veggies, and coconut milk.
Bulanglang Kapampangan
Bulanglang Kapampangan is similar and looks like sinigang but tastes different. It has sour broth from guavas instead of tamarind used in sinigang. It also contains ulang or freshwater prawns that have oversize heads, pork, and Bangus belly.
Morcon Kapampangan
Morcon Kapampangan look similar to embutido. It has ground pork and beef, chorizo, onions, raisins, eggs, grated cheese, and wrapped in pig's caul fat. It is then steamed until cooked. After the morcon is sliced, the drippings from the steamer together with the oil are poured on top of it.
Burong Tabang Talangka
In some parts of Pampanga, they prepare burong tabang talangka or fermented crab roe. Burong Tabang Talangka consists of preserved fresh river crabs covered in salt.
Burong Tabang Talangka is usually added to fried rice or used as a condiment.
Buru
Buru or Tag-Ilo is a dipping sauce popular in Pampanga and its neighboring provinces. Buru is made with fermented rice and freshwater fish like tilipia, mudfish, or shrimp. Buru is best paired with grilled dishes.
Turonnes De Casuy
Turonnes de Casuy is the Filipino version of Spanish turrón or nougat confection. It is made of honey, sugar, and egg white with nuts. Turonnes de casuy is wrapped in edible rice paper and should be eaten along with it.
Sanikulas
Sanikulas or Panecillos de San Nicolas is a famous cookie from Mexico, Pampanga made by Mrs. Lillian Borromeo, commonly known as Atching Lillian.
Sanikulas is considered the Mother of all Philippine Cookies. It is made with arrowroot, sugar, coconut milk, and butter. This cookie is blessed in Catholic parishes and distributed every year on the feast of San Nicolas Tolentino.
Pancit Luglug
Pancit Luglug is the Kapampangan's version of pancit palabok. Pancit Luglug has cornstarch noodles instead of rice noodles used in Pancit Palabok with savory sauce and loads of toppings.
Unlike other pancit in the Philippines, Pancit Luglug noodles are prepared by repeatedly dipping them in boiling water until cooked.
Tibok-tibok
Tibok-tibok is a Kapampangan dessert and their version of maja blanca. Tibok-tibok has a jelly-like texture and is made of carabao's milk and rice flour and topped with latik before serving.
Butete Tagak
Betute Tagak or stuffed frog is an exotic dish found in Pampanga. Betute Tagak is made of pork or minced frog meat stuffed in a frog. The frog is then deep-fried and served with either a special sauce or vinegar.
Adobong Kamaru
Adobong Kamaru or mole cricket is considered one of the best culinary traditions in Pampanga. It has rice field crickets that some consider pests because they eat leaves and rice grains. Kapampangans love eating Kamaru because it's rich in protein and vitamins.
Where To Eat in Pampanga?
Pampanga is where gourmet and indigenous food co-exist. Most cuisines made in this province are inspired by Spaniards who colonized the Philippines. To date, these dishes are being served as staples by restaurants and cafes in Pampanga.
Aling Lucing Sisig
A food trip in Pampanga is never complete without dropping by Aling Lucing Sisig.
Aling Lucing or Lucia Cunan is dubbed as the Sisig Queen. She accidentally created the modern type of sisig when she burned the pig ear that she is grilling. Instead of throwing it away she cut it into small pieces, adds vinegar and onions, hence the sisig that we all know today.
Location: G.Valdez st. Brgy. Agapito del Rosario Angeles City
Operating Hours: Monday to Sunday 9:00 AM to 9:00 PM
Must-Try Dishes: Sisig
Everybody's Cafe
Everybody's Cafe is one of the oldest restaurants in Pampanga that serves homecooked meals. These dishes are displayed for your choosing or in Tagalog dialect "turo-turo" dining.
Everybody's Cafe serves exotic dishes such as Kamaro or Mole Cricket and Butete. Dishes served in Everybody's Cafe are affordable that people who love to savor authentic Kapampangan cuisine keeps on returning to their cafe.
Location: Mac Artur Highway, San Fernando, Pampanga
Operation Hours: Monday to Sunday 8:00 AM to 5:00 PM
Location: 105-106 BPI Arcade, Nepo Mart, Angeles City, Pampanga
Operating Hours: 7:00 AM to 9:00 PM
Must-Try Dishes: Kamaro, Butete, TapaDel Pilar, Kalabaw and Tidtad or Dinuguan
Matam-ih Authentic Kapampangan Cuisine
Matam-ih is an Aeta dialect that means delicious. Matam-ih has a distinct tribal ambiance where Aetas with celebrity names serve authentic regional and exotic Kapampangan dishes.
Location: E Jacinto, Clark Freeport, Clark Special Economic Zone, 2023 Pampanga
Operating Hours: 10:00 AM to 8:00 PM
Must-Try Dishes: Croco Sisig, Chicharon Bulaklak, Ensaladang Paku, Litsun Manuk
Mila's Tokwa't Baboy
Located in Angeles City, Milas's Tokwat Baboy is one of the hidden foodie gems in Pampanga. Mila's started in their humble garage and grew over time. Mila's is known for their tokwa't baboy with celery and chicharon bulaklak.
Location: 195 San Andres St, Angeles, Pampanga
Operating Hours: 7:00 AM to 7:00 PM (take out only)
Must-Try Dishes: Tokwa't Baboy, Chicharon Bulaklak, Crispy Pork Sisig
Bale Capampangan
Bale Capampangan is a home-grown restaurant that serves Kapampangan dishes on a buffet-style since 2008. Bale Capampangan's ambiance showcases their rich history and culture through paintings and photographs of old Pampanga.
Location: KM 69 Mac Arthur Highway, Dolores, City of San Fernando, Pampanga.
Operating Hours: Monday to Sunday LUNCH 10:00 AM to 4:00 PM / DINNER 4:00 PM to 7:00 PM
Must-Try Dishes: Sisig, Lechon Kawali, Adobong Balut, Bibi Tim (their version of Pata Tim using duck meat), and Tidtad Babi or Dinuguang Baboy
Susie's Cuisine
Susie's Cuisine is known for Pampanga desserts since 1972. Susie's Cuisine looks like an ordinary restaurant but they offer the best tasting pancit luglug, tibok-tibok, and baked macaroni in town. They also have Moche which is made from sticky rice-filled mungo beans. To eat Moche you need to dip it in a sweet coconut sauce that makes it even tastier.
To date, Susie's Cuisine has over 17 branches in Pampanga and branches in Bataan, Tarlac, and Quezon City.
Must-Try Dishes: Pancit Luglug, Tibok-tibok, Baked Macaroni, and Moche.
Funnside Ningnangan
Ningnangan is the Kapampangan word for ihaw-ihaw or grilled. Funnside Ningnangan is the biggest Ningnangan in the province. They serve grilled seafood, chicken, and pork. They also have sisig, bulalo, and seafood dishes.
Location: Aniceto Gueco St, Angeles, Pampanga
Operating Hours: Monday to Sunday 10:00 AM-09:00 PM
Location: MacArthur Highway, San Fernando, Pampanga
Operating Hours: Monday to Sunday 10:00 AM to 08:00 PM
Must-Try Dishes: Sisig, Grilled Pork, Crabs
Angeles Fried Chicken
Angeles Fried Chicken is another home-grown restaurant in Pampanga. It was established in 1968 as a family business and one of the oldest restaurants in Angeles City.
Angeles Fried Chicken is known to serve the best-fried chicken in Angeles City, Pampanga. They got their dishes unique and flavorful taste through decade's of experience, discovery, advice and feedback.
Location: 1992 Marlim Avenue, Diamond Subdivision, Brgy. Balibago, Angeles City, Pampanga
Operating Hours: Monday to Sunday 10:00 AM to 07:00 PM
Location: Upper Ground Floor, Newpoint Mall, Francisco St., Angeles City, Pampanga
Operating Hours: Monday to Sunday 10:00 AM to 07:00 PM
Must-Try Dishes: Original Angeles Fried Chicken, Japanese Fried Chicken, Pork and Chicken Sisig, and Pancit Canton
Investing in the Culinary Capital of the Philippines
They say that the way to a man's heart is through his stomach, and believe it or not but food plays a lot of role in decision making or process.
Pampanga being the Culinary Capital of the Philippines draws a lot of attention, not just to tourists and businesses. There is a growing population who want to settle, retire and is exploring house and lots for sale in Pampanga. WHY? Eating good food every day and having a suburban life will make you feel great, have more energy, and improve your health.
Aside from this, Pampanga is one of the best provinces in the country to invest in because of its accessibility to Metro Manila and other provinces in Central and North Luzon through NLEX, North Luzon Express Way, and SCTEX, Subic-Clark-Tarlac Express Way. Pampanga also has its international airport where both local and international trips are available .
As Metro Manila becomes congested businesses are looking to move to provinces where tax is low and less congested. Pampanga is one of the ideal provinces that this business considers.
The continuous construction of IT hubs, commercial lots, food strips, health, and beauty centers and residential properties like Camella, Pampanga which is a 9-hectare house and lot development with Spanish-inspired house and lot community that has amenities such as round-the-clock security, entrance gate, clubhouse, basketball court, playground, and parks, exhibits the continuous booming of Pampanga's business industry.
Lastly, the fun and development never ends in this province as different family-oriented and adventure theme parks, recreational sites, local festivals and food strips are constructed. Malls such as Vista Mall in San Fernando, Pampanga wherein home essentials and necessities can be bought at All Home and groceries at All Day Supermarket are also evident of continuous of growth of Pampanga.
If you're looking for house and lot for sale in Pampanga, visit All Properties and start building your future.