June 6, 2022
OFW Investing: Should you invest in a condo?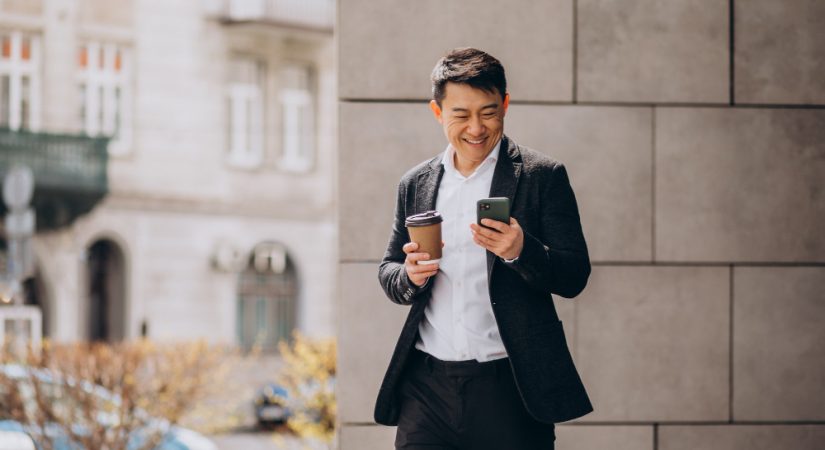 The Philippines' real estate market has experienced significant growth while remaining consistent over the years. Even though the country has been hit by several economic crises including the pandemic, this sector has not slowed significantly in terms of investment value, even when compared to the global industries.
Indeed, investment properties such as house and lots, apartments, townhouses, and condominium properties have helped many Filipino families over the years. The demand for properties and empty lots is skyrocketing. The upsurge of BPO companies, technology hubs, and room rentals, both for private properties and government-owned lands, is largely responsible for this.
There is a steady influx of buyers, investors, and sellers for real estate not only in the country's metropolitan areas but as well as on urban isles throughout the peninsula.
The country's growing economy and tourism potential attract many Overseas Filipino Workers to invest in real estate particularly in condominiums in both Metro Manila and other key provinces in the country.
Why Overseas Filipino workers should invest in a Condominium?
A condominium, also known as a condo, is an individually owned unit in a multi-unit building. A condo owner has the right and control over the space inside their unit, while the community property outside the unit, such as the floor, walls, sidewalks, staircase, and other property, is shared with other condo owners.
Condominiums can be low-rise or high-rise. Mid-rise condominiums are typically ten floors high, making them ideal for urbanites and professionals who want the convenience of condo living while still feeling like they live in a relaxed community. In contrast, a high-rise condominium is located within or near business and commercial districts.
Overseas Filipino Workers should invest in condo for sale in key areas in the country for the following benefit claim:
Appreciate over time
A few macroeconomic variables have combined to create a hot market for condos. There's the growing middle class; the continued growth of OFW remittances, which allows OFWs with spending power to buy real estate; and foreign investors who come to the Philippines to take advantage of the country's growing economy. Condos in prime locations, as a result, have a high resale value in these segments of the market. They are also in high demand as a result of the recent influx of workers relocating from the provinces to urban centers, as well as people who prefer to live closer to work rather than commuting every day.
Guaranteed Return of Investment vehicle
OFW investments are typical, if not always, intended to generate a profit. Most common OFW investments are variable universal life insurance or vul insurance, mutual fund, stock investing in Philippine Stock Exchange, and other investment opportunities that can generate retirement funds. One investment that OFWs can get a guaranteed return of investment is real estate, particularly condo units.
If the property is to be rented, the cost of condos for rent in the Philippines will still vary. Rents tend to rise in response to the market growth of the surrounding region. The price range is also determined by the level and the amenities offered to tenants. This results in not only a consistent but also a higher cash flow for you as the owner of the property, after paying off any loans and taxes payments.
Affordable investment vehicle
Houses and lots are more expensive than condominiums because they take up more space. In Metro Manila, the average price of a house and lot for sale is around Php 25,412,601, or
Php 105,940 per square meter. Makati is the most expensive, with houses and lots costing around Php 155,360,000 or Php 275,422 per square meter, while Caloocan has the most affordable, with houses and lots costing around Php 3,775,242 or Php 54,813 per square meter.
The average price of a condominium for sale in Metro Manila, on the other hand, is
Php 4,200,000, or Php 113,000 per square meter. Makati has the most expensive houses and lots for sale, with an average price of Php 160,400 per square meter. It will be followed by Taguig and Pasay.
The average price of a house in Metro Manila is roughly six times that of a condominium. This is also one of the reasons why middle-income families, first-time homebuyers, and OFWs prefer to buy a low-end or mid-range condominium.
Easy to maintain
Condominiums require less maintenance because the unit owner is responsible for what is inside or inside her unit, while the condo's administration or developer is responsible for everything on the outside.
A safer form of a retirement fund and investment
When investing in condo properties, OFWs with real estate investment in the Philippines can also help to stabilize investment portfolios. The value of stocks, mutual funds, and similar equities fluctuates and can go up and down in response to the market's ever-changing conditions. A non-liquid investment, such as a real estate property, can even out the effects of these unpredictability fluctuations.
As previously stated, the value of real estate properties such as condominiums, houses and lots, and farm estates increases over time. As a result, these investments are relatively stable and low-risk. When the value of stocks and mutual funds falls, the value of a condo property is likely to remain constant, preventing the OFW investor from losing a significant amount of money.
Retirement home
OFWs and migrant Filipinos may wish to own a condo property to use as a vacation or their future retirement home when they return to the Philippines. Buying property in the heart of a big city like Manila, Quezon City, Makati City, San Juan, and surrounding locations means urban living and getting to malls, government offices, and airports much faster. While owning a retirement condo unit near tourist destinations such as Baguio City would mean relaxation and leisure.
If somehow the OFW entrepreneur is from a province or a town or area that is still developing, they may want to consider purchasing a condo unit in one of the Philippines' larger cities. This could be a location where they can go if they need to be closer to commercial areas for business or personal reasons. At the very least, the condo property can serve as a safe haven for family vacations and staycations.
How can Overseas Filipino workers invest in Condo for sale?
When it comes to purchasing property in the Philippines, most people working abroad rely on a trustworthy relative. That's because close and constant communication is expected from the moment you start looking for a condo unit, especially with all of the legal and supporting documents required during the buying process. If you are an OFW who is unable to sign certain documents in person, your legal representative will do so on your behalf. In this case, it is unavoidable that you execute a Special Power of Attorney (SPA) to ensure that everything runs smoothly.
Using the service of a licensed real estate broker can assist OFWs to search for that dream condo unit you've been eyeing. The broker will tell almost everything about the project's details and processes. It pays to hire a registered real estate professional to feel confident about the condo unit you're purchasing.
Aside from investing in real estate properties, OFWs can also put their hard-earned money into different investment vehicles such as stock market mutual funds, voluntary retirement investment program, unit investment trust funds, pera investment personal equity fund.