January 7, 2022
OFW Buying Guide: Why Buy House and Lot For Sale in Pampanga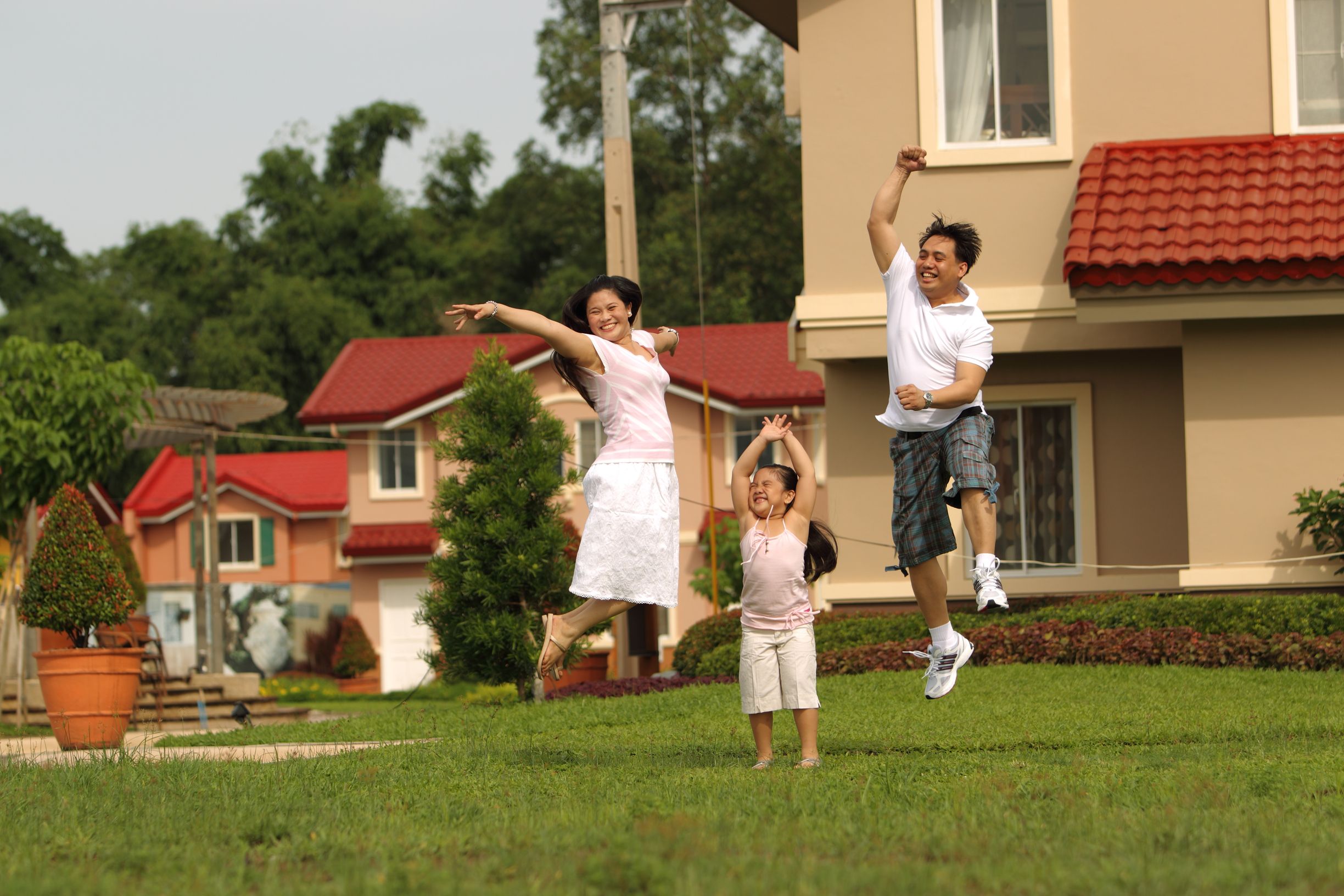 Most OFWs, or Overseas Filipino Workers, want to buy their ideal home because it gives them the confidence and security that their family is protected while they are gone. At the same time, owning or purchasing a property may serve as an investment and, of course, their very own location where they can retire after years of working overseas.
Most OFWs are looking to invest in or buy homes in suburban provinces near Metro Manila because they want to be away from the Metro's congestion and traffic but at the same time live as if they are still in the city and have access roads going back and forth to it. One of these real estate hot spots in the province of Pampanga.
PAMPANGA
Pampanga is a province in Central Luzon's Region III. It is bounded to the north by Tarlac, to the northeast by Nueva Ecija, to the east by Bulacan, to the center south by The Manila Bay, to the southwest by Bataan, and to the west by Zambales.
Pampanga is a flat topography with one peak, Mount Arayat, and one river, the Pampanga River.
Pampanga's capital city is San Fernando, whereas Angeles City is a first-class and highly urbanized city.
Pampanga is Luzon's first Spanish province. The Spaniards named it La Pampanga when they first saw natives near the Pampanga River's banks, or "pampang."
Pampanga is presently renowned as the Culinary Capital of the Philippines since it is home to the majority of the top Filipino cuisines. Pampangans are also recognized for having a passion and ability at cooking.
The desire for cooking among Kapampangans may be traced back to the time when the Philippines were conquered by Spaniards. Spaniards taught Kapampangans how to cook as the first Spanish province in Luzon. The abilities learned by Kapampangans were then passed down from generation to generation.
WHY LIVE IN PAMPANGA?
The city of Pampanga is an ideal place for those who want to explore life to its fullest. With beautiful natural landscapes, it has something that everyone can enjoy no matter their age or interests.
PAMPANGA AS A REAL ESTATE HOT SPOT
As more Filipinos relocate to Pampanga, the province of Pampanga is expected to be a real estate hotspot by 2020.
Despite the pandemic, real estate in the province thrived in 2020. This is because an increasing number of Filipinos are looking for residential areas that not only suit new regular living conditions but also allow for relaxation during a crisis.
Among the province's municipalities, Angeles and San Fernando were named as favorite destinations of Overseas Filipino Workers who wish to purchase a house and lot to invest, and retire.
SAN FERNANDO
San Fernando is a first-class city in the province of Pampanga. It has a strategic position that is suitable for enterprises and living circumstances, allowing international and local investors to engage in a variety of business operations in the region.
The National Competitiveness Council (NCC) has designated San Fernando the Most Competitive City for the second year in a row. One of the city's foundations is economic dynamism. Residents of the city will have a consistent stream of work possibilities in the manufacturing, financial, service, retail, and other areas as the Fernandos' developing enterprises and the number of investors.
San Fernando is also regarded as a tourism hotspot. It is renowned as the Christmas Capital of the Philippines since it is the location of the country's Giant Lantern Festival (Ligligan Parul). During the -ber season, residents of the city sell a variety of colorful lanterns and other Christmas decorations at reasonable costs. Furthermore, the city is host to a variety of exciting festivities and events such as the Frog Festival (Fiestang Tugak) and the Sinukwan Festival, both of which showcase the rich Kapampangan culture and heritage.
SAN FERNANDO CITY
Aside from the commercial and industrial establishments in the city, San Fernando is home to government satellite offices such as the Department of Budget and Management, Land Transportation Office (LTO), Civil Service Commission (CSC), and Department of Education (DepEd), as well as Tourism and Investment Promotion and Gender and Development offices.
With major terminals and thoroughfares like the North Luzon Expressway (NLEX) and the Subic-Clark-Tarlac Expressway (SCTEX), San Fernando also serves as a gateway that links the province to other adjacent cities and provinces.
ANGELES CITY
Angeles City, Pampanga has a rich history and legacy that can be traced back to the old and historically significant structures that dot its terrain.
The city is primarily known these days for its huge concentration of casinos, bustling nightlife, and the Clark Freeport and Special Economic Zone. Aside from this, the city is well-known for its recreational facilities, including extreme sports experiences in Mt. Pinatubo's lahar flows.
Angeles is well-known for being the Philippines' Culinary Center. This reputation is supposed to date back to the Spanish colonial era when the Kapampangan cook swiftly learned to improve on Spanish cuisine using local ingredients.
The majority of people living in the city are active middle-class because it has 60% green spaces and a wide range of activities can be done in recreational facilities found in the city such as extreme sports on Mt. Pinatubo, golf courses, hot springs, outdoor activity center with a roller coaster-style zip line, climbing walls, and a high ropes course, and family-friendly park offering bird handling and feeding, animal shows, and pony rides, and play areas.
Pampanga boasts the best record in terms of crime rates, as well as one of the lowest in the country. Apart from lower taxes and more affordable skilled labor, this is one of the reasons why more and more investors are considering establishing businesses in the city, one of which is BPO companies or Business Process Outsourcing, which are providing more job opportunities to residents of Angeles and neighboring municipalities.
Angeles City, like San Fernando, features government satellite offices such as the DFA Regional Consular Office and the Land Transportation Office (LTO). Furthermore, Angeles is the home of Clark International Airport, located in Clark, Pampanga, which is a new and contemporary airport. Clark International Airport is part of the Clark Freeport Zone, which runs along with Clark Global City, which acts as the core commercial or business district, and New Clark City, which houses the majority of satellite government buildings.
Finally, Angeles has a solid transportation network with the availability of transport terminals and, soon, a seamless kilometer mass transportation train line that will connect Clark, Pampanga to Calamba, Laguna.
Aside from San Fernando and Angeles City, a growing number of Overseas Filipino Workers and Millennials are eyeing to invest and buy houses and lots in Mexico and Apalit, Pampanga.
Accessible from Manila and neighboring provinces
The construction of the Metro Manila Skyway 3 has made it easier to get to Metro Manila from Pampanga. The new Skyway system has reduced the travel time from Pampanga to Metro Manila to one hour and thirty-minute
This means that if you reside in Pampanga, you can just take Skyway 3 to Manila. You don't have to rent an apartment near your Manila office or book a hotel to do errands in Manila to cope with heavy traffic and commutes on a daily basis.
Pampanga may also be accessible through the Northern Luzon Expressway (NLEX) and the Subic-Clark-Tarlac Expressway (SCTEX), making trips to neighboring provinces for leisure or business easier and faster. Soon, traveling from Central to South Luzon will be easier with the seamless kilometer mass transportation train line that will connect Clark, Pampanga to Calamba, Laguna.
Pampanga is also the home of Clark International Airport which provides both local and international flights.
Ideal place to retire and unwind
Pampanga is an ideal province to retire with the advent of recreation facilities and family-oriented theme parks that can be found in the province such as:
Arayat National Park- one of the oldest national parks in the country that has walking trails and natural pools at the base of the volcano and a place where you can trek solo or in groups to the summit.
Sandbox- an outdoor adventure park that has Giant Swing, Aerial Walk Challenge, Avatar One, and the Adventure Tower, which includes the wall-climbing zone. Sandbox also offers ATV and mini-ATV rides, camping sites, and kiddie playgrounds.
Sky Ranch- located in SM City San Fernando in San Fernando, Pampanga, Sky Ranch has 23 rides such as Pampanga Eye, Drop Tower, Super Viking, Loop Roller Coaster, Bungee Jump, and Space Shuttle.
Aqua Planet- is a water park with more than 30 water slides and attractions, restaurants, shops, and live entertainment shows in the evening. Aqua Planet is located in Clark Freeport Zone, Clark, Pampanga.
Nayong Pilipino- Nayong Pilipino is part of the Clark Freeport Zone. It has reproductions of tourist attractions, historical places, ancestral houses, and native communities from all over the Philippines, as well as a Money Museum and a Textile Museum. At the park, traditional dances such as the tinikling and singkil are also performed.
Zoocobia Fun Zoo- A theme park with an adventure zoo near Clark, Pampanga. A Birds of Paradise enclosure, a Garden Maze, a petting zone where you may bottle-feed newborn goats and pigs, and other attractions are available at the zoo.
Miyamit Falls- Miyamit Falls is one of Porac, Pampanga's hidden jewels. Going to the falls is a long hike, but the sound of the water crashing against the rocks and the magnificent landscape are worth the effort.
Living in Pampanga allows you to enjoy scrumptious cuisine prepared by Kapampangans. Pampanga is notable for its cuisine, which includes the following dishes:
SISIG
Most Filipino restaurants serve sisig as the main course. This dish is so well-known that the late Anthony Bourdain named it one of his favorite Filipino foods.
When Aling Lucing inadvertently burnt the pig ear she was grilling, she prepared Kapampangan's version of sisig. Instead of throwing it away, she broke it into smaller pieces and mixed it with chopped onions and vinegar, resulting in the sisig we know today.
To this day, numerous variations of sisig exist, although many consider Aling Lucing's to be the greatest.
TOCINO
Tocino is the Spanish word for "sweet Bacon." Tocino is a kind of cured meat produced from both pig and chicken. Tocino is a popular morning dish, although some people eat it all day.
BIRINGHE
Biringhe is the Kapampangan equivalent of paella. It is made using sticky rice, curry, chicken, vegetables, and coconut milk.
TABANG TALANGKA BURONG
Burong tabang talangka, or fermented crab roe, is prepared in some regions of Pampanga. Burong Tabang Talangka is made of salted preserved fresh river crabs.
Burong Tabang Talangka is typically served with fried rice or as a condiment.
BURU
Buru, also known as Tag-Ilo, is a popular dipping sauce in Pampanga and nearby regions. Buru is produced from fermented rice and freshwater fish such as tilipia, mudfish, and shrimp. Buru goes well with grilled foods.
Employment Opportunities
Businesses and investors continue to arrive in Pampanga, particularly in the Clark Freeport Zone. Businesses continue to spring up and expand in Pampanga, creating a plethora of job prospects not just for locals but also for individuals from outside the province.
WHERE TO INVEST IN PAMPANGA
Camella Sorrento
Camella Sorrento is located in Mexico, Pampanga. It is an Italian-inspired exclusive house and lot development that offers a lot for sale where you can build your dream houses.
Camella Pampanga
Camella Pampanga is a nine-hectare house and lot development with a Spanish-inspired house and lot community. Its amenities include a stately entrance gate, clubhouse, basketball court, playground, lush green parks, and round-the-clock security.
Camella Pampanga is located in Angeles City, Pampanga, and a few minutes away from the Diosdado Macapagal International Airport, business centers, malls, schools, churches, major transportation points, and from Subic-Tarlac Expressway.
Lessandra Apalit
Lessandra Apalit is a Mediterranean-themed community located at Brgy. Paligui, Apalit. Its amenities include a clubhouse, basketball court, swimming pool, a playground, and round-the-clock security of CCTVs and roving guards. It is accessible to North Luzon Expressway (NLEX) and McArthur Highway making it easier to go to commercial and business areas for leisure and work.
Looking for a low-cost house and land in Pampanga or the surrounding provinces? Visit allproperties.com.ph!