November 20, 2023
Navigating AllProperties: Your Comprehensive Guide to Our Property Listings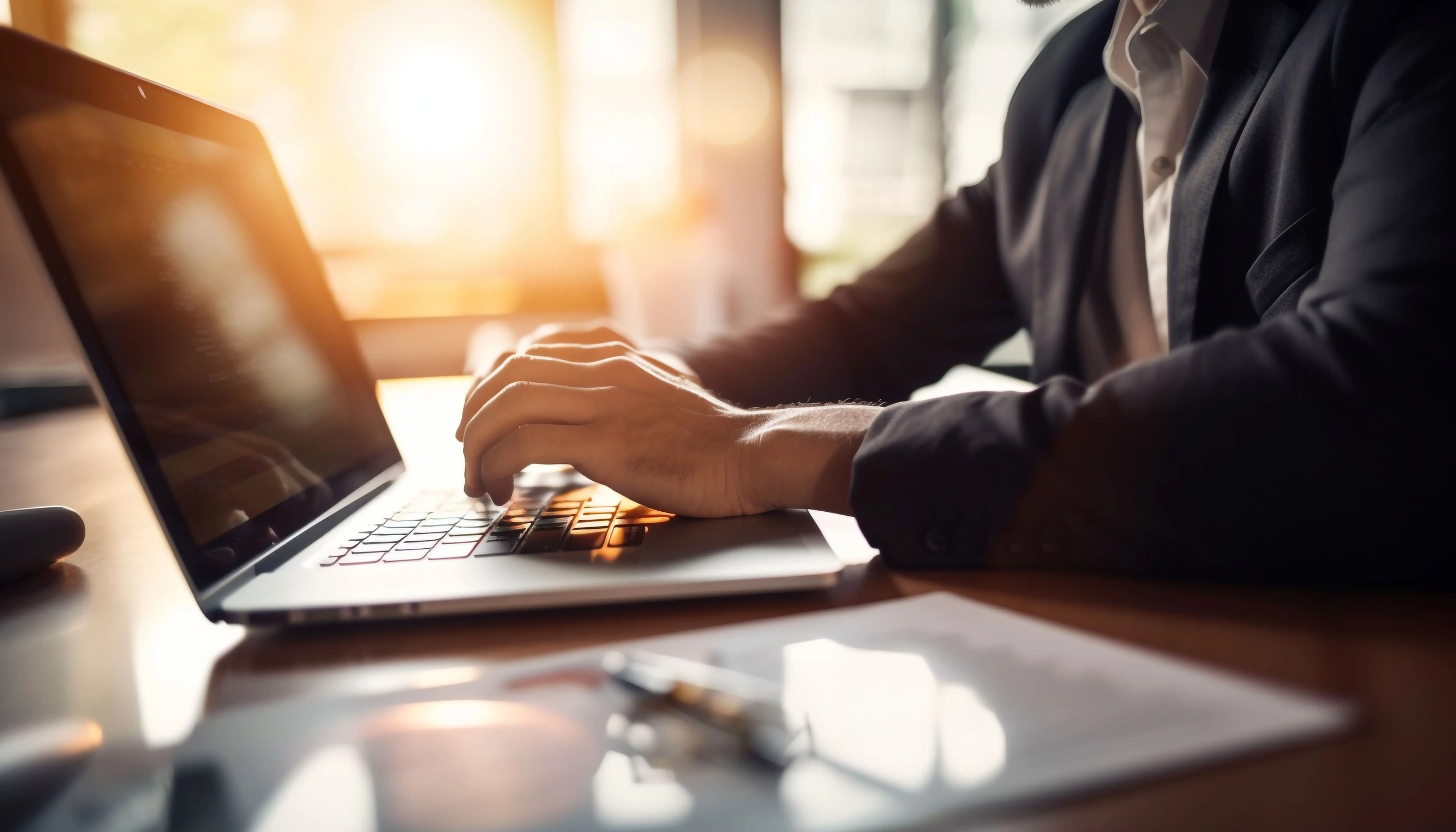 With the burgeoning real estate market, finding a platform that centralizes the entire property searching process has been like finding a needle in a haystack. However, AllProperties is your one-stop solution. 
Whether you're an individual looking for your dream home, or an investor scouting for that prime piece of real estate, our AllProperties platform serves as a beacon. Stick around to learn how to best utilize our AllProperties property guide and seamlessly surf through AllProperties real estate listings.
Real estate platforms come and go, but AllProperties has become a mainstay due to its user-centric approach. Dive deep into the intricacies of our platform with this comprehensive guide.

RELATED: Beyond The Walls: The Philippine Condominium Corporation Framework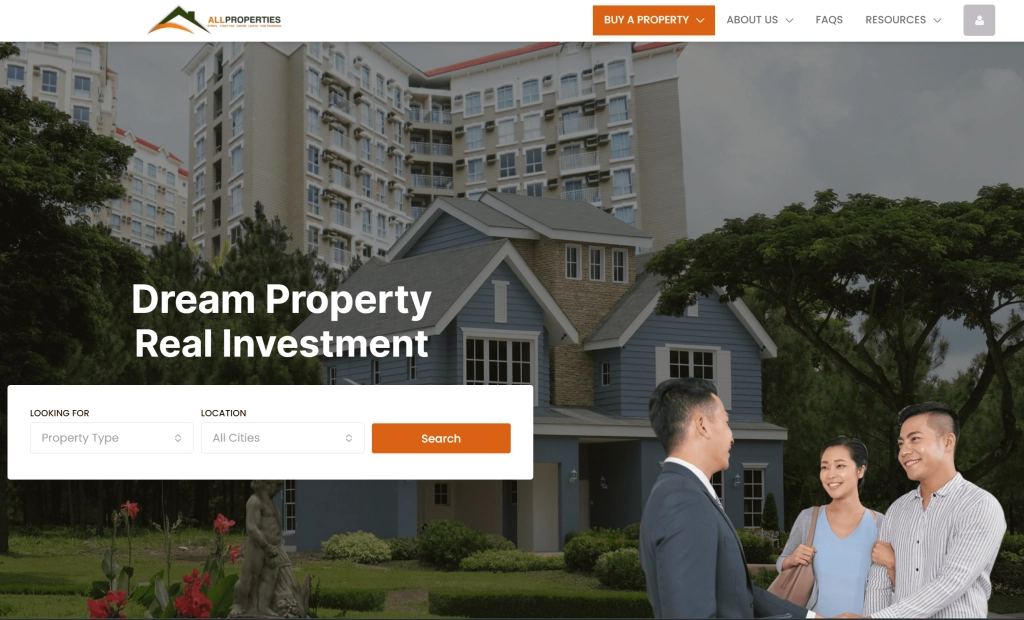 Exploring AllProperties for the First Time
A Smooth Beginning
At AllProperties, we understand that not everyone wishes to jump into registration right away. Therefore, we've made sure that from the moment you land on our homepage, your journey is smooth and inviting. You don't need an account to start exploring, which means less hassle for you and instant access to our myriad property listings.
Guest Features Galore
Think being a guest limits your experience? Think again! As a guest, you're granted unlimited access to a treasure trove of properties. From luxurious condos in urban heartlands to charming countryside homes, the world of real estate is at your fingertips.
But that's not all – you can tailor your searches with our intuitive filters, save intriguing listings for later, and even make notes. So, even without an account, you can strategize your property search effectively.
Why AllProperties Stands Out
In the maze of online real estate platforms, AllProperties emerges as a beacon for several reasons:
A User-Centric Approach
What sets us apart is our dedication to you, the user. We've crafted our platform to resonate with both novice property seekers and seasoned real estate moguls.
Transparency is Key
In the world of real estate, clarity is paramount. We ensure every listing is authentic and every transaction is transparent. Say goodbye to hidden fees and unexpected costs.
Education and Insights
Real estate isn't just about buying or selling properties; it's about understanding the market. Our regularly updated blog and news section provides insights, market trends, and tips, ensuring you're always in the know.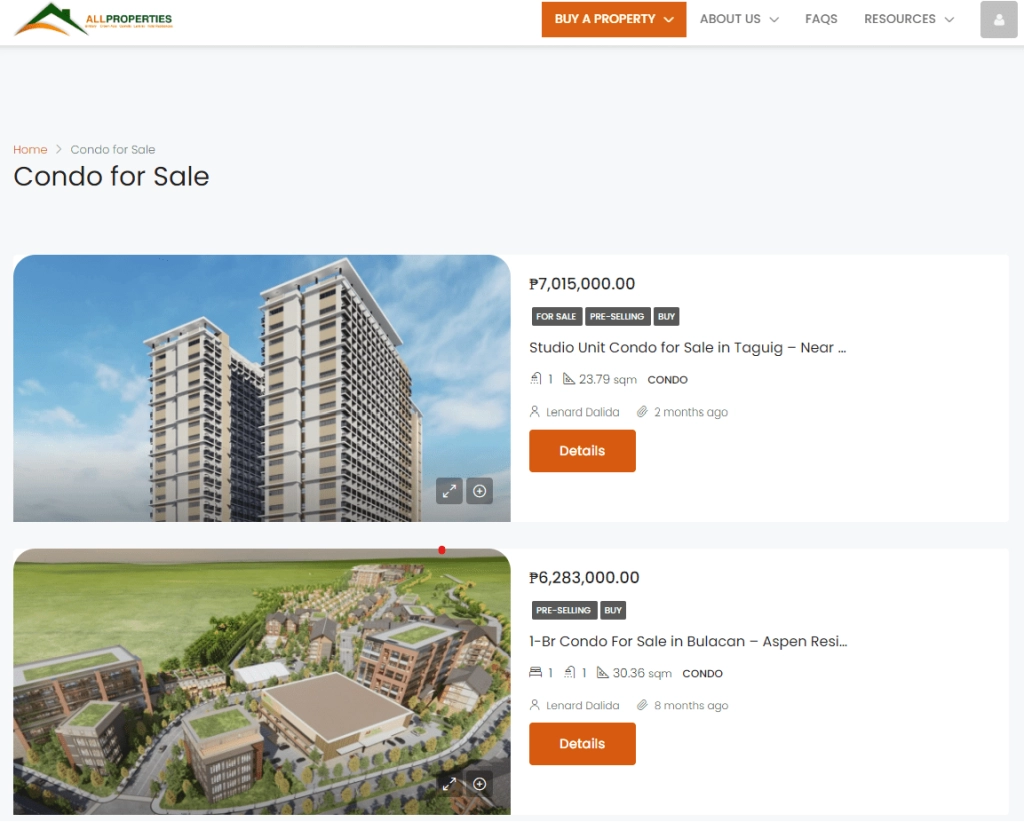 Making Informed Decisions with AllProperties
Customer Support
Got a query? Our round-the-clock customer support is always ready to assist. Whether you have questions about a listing or need guidance on using the platform, we're here for you.
Feedback and Community
We believe in constant evolution. Our contact us section allows you to share your experiences and suggestions. Moreover, engage with a like-minded community in our social media forums to discuss hot properties, market trends, or simply share your property journey.
The Heart of AllProperties: Real Estate Listings
Understanding Property Types
The world of real estate is a vast tapestry of different property types, each with its unique charm and appeal. When you Explore AllProperties, you'll notice that our listings are as diverse as the dreams and desires of our users.
Whether you're a millennial looking for a chic condo in the heart of the city, a growing family searching for a suburban townhouse with a backyard, or someone with a penchant for luxury seeking a sprawling luxury house, our platform has something for everyone.
Each property type is accompanied by a detailed description, ensuring that you make an informed choice tailored to your needs.
The Power of Advanced Search
In the vast ocean of property listings, finding the perfect match can sometimes feel like searching for a needle in a haystack. But fret not, AllProperties has got you covered. Our advanced search functionality is akin to a magic wand.
With a plethora of filters at your disposal, you can refine your search based on price range, location, property type, amenities, proximity to essential services, and so much more. It's not just about finding a property; it's about finding THE property that ticks all your boxes.
Dive into the AllProperties Property Guide
Neighborhood Insights
They often say in real estate, "location, location, location." And there's a good reason for that. The value of a property isn't just determined by the walls and roofs but by the world outside it.
When you delve into our listings, you'll find comprehensive guides on different neighborhoods. From safety ratings, school districts, shopping hubs, recreational spaces, to the vibe and culture of the area, our insights ensure that you choose a neighborhood that complements your lifestyle and aspirations. After all, a house becomes a home not just because of its interiors but also because of its surroundings.
Comparative Market Analysis
The real estate market is dynamic, with prices fluctuating based on a myriad of factors. Whether you're buying or selling, having an edge in terms of market knowledge can significantly impact your financial returns. This is where our Comparative Market Analysis comes into play. Our platform offers real-time data on current market trends, average prices in specific neighborhoods, recent sale prices of similar properties, and much more.
With such in-depth analysis at your fingertips, you can be confident in ensuring that your transactions are not just timely but also financially optimal.
Making the Most of Our Property Showcases
Virtual Tours
The digital age has transformed the way we experience properties. Physical presence is no longer the only way to get a feel for a space. With AllProperties' virtual tours, you can embark on a digital walkthrough of your potential future home.
Leveraging state-of-the-art technology, these tours offer an immersive experience, allowing you to move from room to room, zoom in on specific features, and even get a 360-degree view of spaces. It's as close as one can get to the real thing without actually being there.
Especially handy for those considering properties in distant locales or for those with tight schedules, these tours ensure that distance or time constraints don't come between you and your property dreams.
High-Resolution Galleries
A picture is worth a thousand words, and when it comes to property listings, this couldn't be truer. While descriptions can provide details, nothing beats visual representation. Our high-resolution galleries are curated to offer you a visual treat.
These aren't just any photos; they're vivid, detailed, and designed to offer a comprehensive view of the property. From the gleam of newly polished floors and the intricate designs of fixtures to the panoramic views from balconies and the lush green of gardens, every aspect of the property is captured in stunning clarity.
The galleries are intuitive, allowing you to zoom in for a closer look or view them in slideshow mode, ensuring you miss out on nothing. As you scroll through these galleries, you'll find it easier to envision your life in these spaces, making the decision-making process that much more straightforward.
Navigating the vast world of real estate can be daunting. But with AllProperties and our comprehensive guide at your side, you're set to embark on a seamless property discovery journey. Whether you're buying, selling, or merely window shopping, our platform offers a streamlined, secure, and user-friendly experience tailored for all. So why wait? Dive in and explore AllProperties today!
Frequently Asked Questions (FAQs)
What sets AllProperties apart from other real estate platforms?
Our unparalleled user experience, comprehensive listings, and commitment to transparency and security set us apart.
Can I trust the listings on AllProperties?
Absolutely! We vet every listing to ensure its authenticity.
How often are property listings updated?
Our platform sees weekly and monthly updates, ensuring you have access to the freshest listings on the market.

Read more here: AllProperties Latest Blogs