June 6, 2022
Moving up North: A vibrant life at Camella Sorrento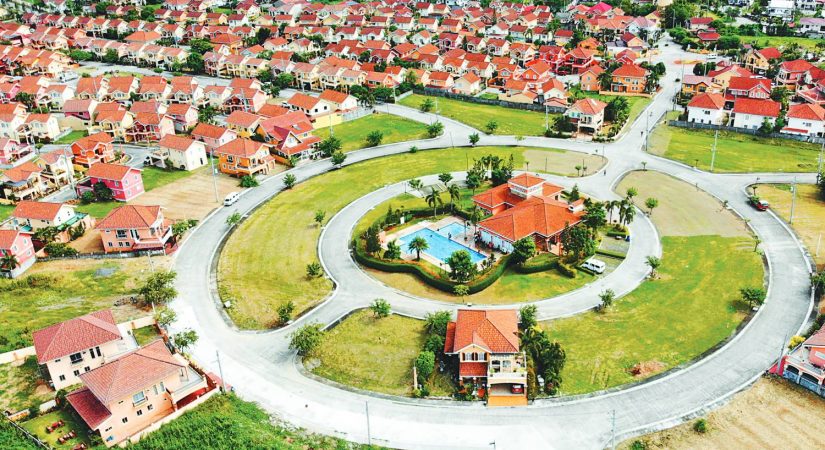 Camella Sorrento is an exclusive house and lot development in Mexico, Pampanga. It offers stunning affordable home designs and a luxurious landscape that adds to the value of this real estate development. Its vibrant homes with warm earth tones highlight arches, columns, and large accented windows that allow abundant natural light, gorgeous sunsets, and the scenic beauty of the picturesque countryside.
Why Choose Camella Sorrento?
Strategically located
Camella homes only select property sites in the most strategic locations. Camella Sorrento is located in Mexico, Pampanga — one of the prime locations in Central Luzon. It is close to schools, hospitals and medical centers, places of worship, shopping malls and entertainment centers, government institutions, transportation hubs, and major access roads in San Fernando, the Christmas Capital of the Philippines, Angeles, and Porac.
Convenient lifestyle with modern facilities and friendly amenities
Camella Sorrento offers an impressive grand entrance, clubhouse, swimming pool, basketball court, playground, jogging paths, transport hubs, and landscaped parks and gardens, as well as a convenient lifestyle with modern facilities and friendly amenities.
Gated community with safety standard features
Camella Sorrento is a gated community with standard features such as CCTV patrolled entrances, a high perimeter fence, and round-the-clock, 24/7 roving security guards assuring the safety of their residents.
Designed to appreciate in value over time
Every Camella home is a landmark of 40 years of homebuilding quality and a product of modern technology, designed to appreciate in value over time. As more communities are built, the value of the land rises, propelling your home investment to profit.
Affordability and value for money
Affordability and value for money – Owning a home in Camella Sorrento is easy thanks to flexible financing options, developer-assisted bank financing, and other payment options. The money you were previously paying for rent can now be invested in your own dream home.
Location
Camella Sorrento is situated in Brgy Panipuan, Pampanga, Mexico which is a few minutes away from San Fernando and Angeles City, Pampanga, and hours away from Manila and Makati City. It is strategically located near schools, hospitals, transportation hubs, malls, and entertainment centers, making it an ideal location for young couples, retirees, and those looking for a fulfilled and happy fulfilling family life in a dynamic house and lot community they can truly call their " home ".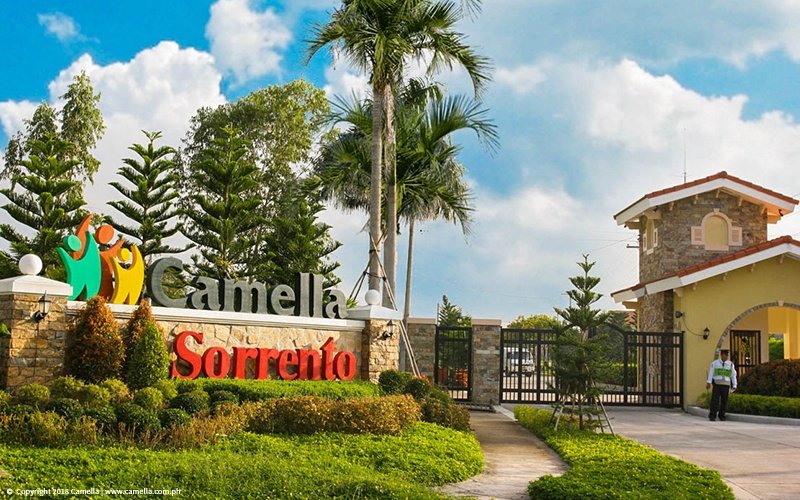 How to get to Camella Sorrento
Through commute
Take any bus from the Cubao terminal to San Fernando, Guagua, or Olonggapo.
In the San Fernando Intersection, take an Angeles jeep.
After that, stop in Sindalan and ride Camella Sorrento shuttle or tricycle to Camella Sorrento.
Through private vehicle
Take the NLEX to the Mexico exit.
Turn left to reach Sindalan.
Take the first right until you reach Camella Sorrento.
Proximity
Live in a prime location close to prime attractions! Camella Sorrento is located just a few kilometers from the Subic-Tarlac Expressway and a few hours from Metro Manila, making it extremely convenient for its residents.
Landmarks
Major Roads
NLEX –1.8km
SCTEX
Friendship Highway
Mac Arthur Highway
Hospitals
Sacred Heart Medical Center – 8.7km
Holy Family Medical Center -9.1km
Our Mother of Perpetual Help. – 9km
The Medical City – Angeles Branch. -19.4m km
Angeles University Foundation Medical Center – 8.9km
Airport
Clark International Airport. – 23kms
Leisure Parks
Fontana Leisure Park
Mimosa Golf and Country Club
Paradise Ranch
Zoocobia – 20 mins
​Church
Holy Rosary Parish Church

Schools
Holy Family Academy
Holy Angel University
Chevalier School
Angeles University
University of the Philippines
Philippine Women's University

International Schools
Noblesse International School
Westfields International School
Brent International School
Brightwoods International School

Malls
SM Pampanga 13.9km
Marquee Mall 11.3km
SM Clark – 16.4km
SM Telebastagan – 7.8m
Modern facilities and friendly amenities
Camella Sorrento amenities include playgrounds as well as play areas that will take up nearly a third of the estate, making it a sustainable, nature-friendly place to live for you and your family.
Camella Sorrento also has guarded entrance gates and roving security guards to ensure your safety and security.
clubhouse
swimming pool
beautiful ponds and fountains
Playgrounds and parks
basketball hoop
jogging paths and tree-lined boulevards
shuttle service
House Models
Camella Sorrento is an exclusive Italian-inspired community in Mexico's Pampanga state. Camella Sorrento offers stunning affordable home designs with luxurious landscaping that adds to the value of the house and lot development.
Architectural details and designs with warm earth tones, fieldstones, roof tiles, and accented windows can be found in its themed houses.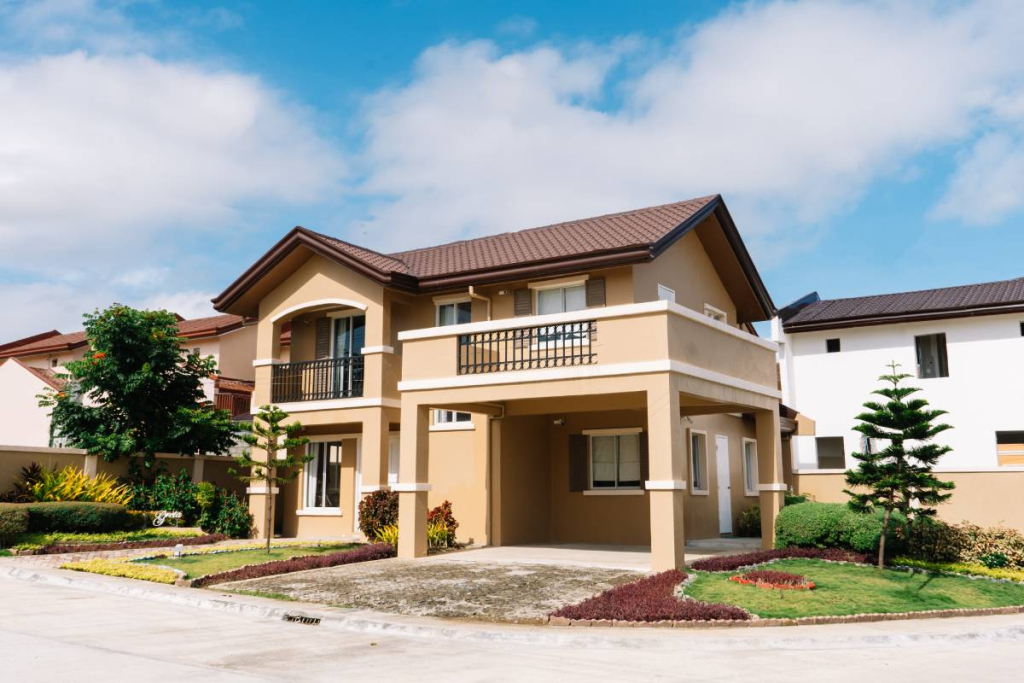 Freya
Freya is notable for its flexible room. This is in addition to the five spacious bedrooms, three large toilet-and-bathrooms, and space for a carport and a balcony. Freya has plenty of room for your growing family.
Ella
Ella has a large bedroom on the ground floor, next to a bath and toilet, making mobility for engaging in favorite pastimes easy for the elderly members of your family. This home goes above and beyond by including a carport and a balcony to round out the grand package. Ella is an excellent choice for larger families with elderly members.
Dani
Dani is the ideal home for our medium-sized families. This house doesn't waste any space and has four bedrooms, allowing each of your children to have their own private haven. Dani also has three toilets and baths, as well as space for a balcony and a carport, to round out its opulent package.
Cara
Cara is Camella's entry-level family home, with three bedrooms, two toilets and baths, and space for a single-car carport and a balcony. Begin wisely by surrounding your family with your favorite leisure activities and bringing them to your lovely first home in Camella.
Bella
The Bella Model House is ideal for those who want to start owning a piece of the Camella community. Bella has just enough space to cover your essential and favorite home basics, with two bedrooms, two bathrooms, and a provision for a carport.
Are you looking for properties in Pampanga and a nearby prime location in Central and North Luzon? Visit All Properties and browse through affordable and stunning houses and lots for sale in North Luzon.