June 6, 2022
Living Close to Nature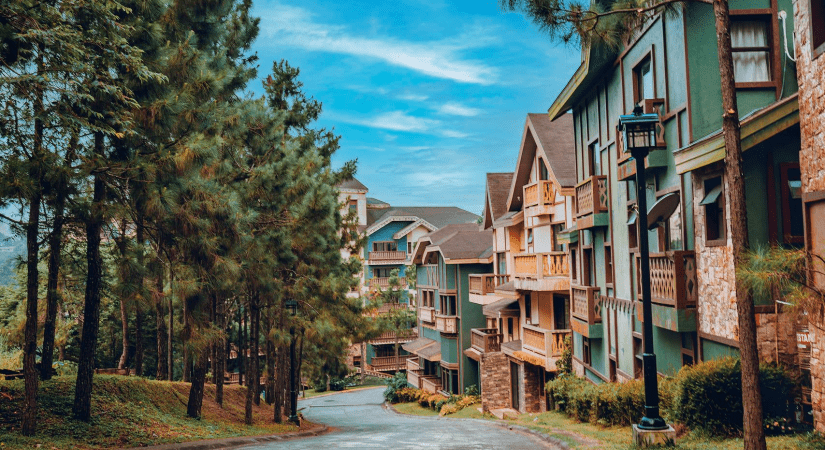 Life has always been stressful, with unlimited responsibilities and never-ending problems. Though the world may seem so problematic, some things keep us sane—Family, Love, work, food, and nature. Before we crawl, or even before we were made in this life, nature has always been a part of this universe and plays one of the most significant roles for us to live healthily and, well, happy. That's why many of us love to go on a nature adventure, whether it be mountain hiking, a leisure trip in the river, trekking, Sightseeing, or things that have anything to do with NATURE.
Some people also love to live beside it. They are the ones who take it to the next level to be embraced by it. And if you think Why? You shouldn't be asking that, but instead, you should be asking HOW. Who wouldn't want to live in peace and serenity? A quiet place where you can relax after a long, tiring, heavy-dramatic week. Yeah, it may sound too much, but we all have that reality, and a home surrounded by nature, is anything we could ask for.
NATURE FEELS, NATURE HEALS
Have you ever been to a town where trees surround it? Wherever you go or turn on another street, there are trees, trees, and trees. Well, if you have, you're one lucky person. Being surrounded by nature not only gives us emotions or feelings, but it also helps us with our physical well-being. Not only it gives us such a thing but, it can soothe our angry hearts and pressured minds. Nature can make us feel better, relieving our stress and helping us ease different kinds of pain. Regardless of age, we humans find nature so pleasing that we gain healing and improve our moods by only seeing a part of it through pictures.
CONNECTED WITH NATURE
Busy streets and busy lives, it looks like we're bees working hard to provide a life for our loved ones, but even if we're too busy, we want to live in a place where we can feel secured and relaxed.
There are many ways you can connect with nature, doing outdoor activities, or just by simply planting trees or plants. But If you really want to live somewhere surrounded by nature, We're here to tell you places and ideas that can change you or your family's future, well, of course, accompanied by nature.
First on the list? Of course! You already know what Tagaytay presents, except for their special delicacies and cool temperature. Its clean environment and Cultivated trees are one of the reasons why people love to be there. Here in crosswinds, you'd think you're living in a different country; you might think that it's impossible that houses like this exist, but I kid you not, this is real, and pine trees surround it. It is known not only for its serene atmosphere or because of its beautiful Swiss-inspired home, but because so many trees surround it, you'd never want to leave the place.
Trees are golden treasures, from the blessing of their oxygen and how it beautifies our surroundings. It can also maintain a chill temperature which every one of us prefers. Living in Tagaytay is always a good choice. Check out Crosswinds by for available properties whenever your nature soul is calling.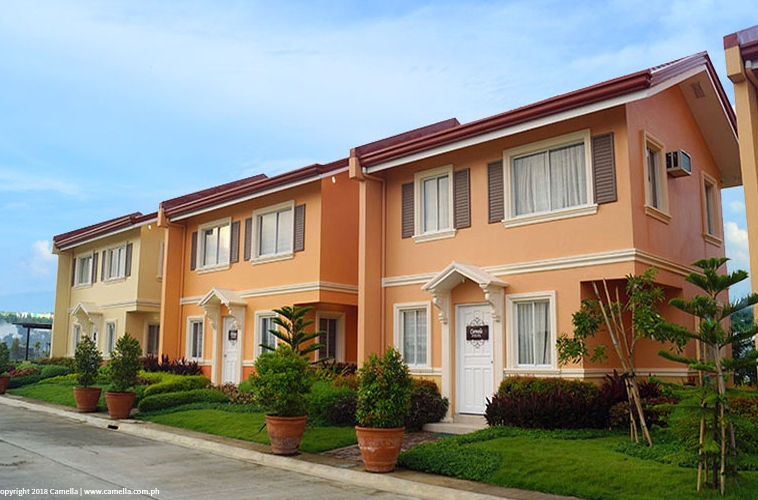 Nature restores our positivity in life; despite heavy responsibilities and workloads, we always find ways to have fun. Because nature has been a part of this life, our minds were programmed to look at the beauty of nature, may it be trees or plants and even if the temperature is cold or hot. Though it is cold sometimes in Batangas, the temperature there is a bit of a player, changing humidity from time to time. But because of its calm winds, Batangas is one of the chosen places for tourists to go to; reason? It's well-preserved nature.
So many places to go, but living in Camella Batangas would bring you closer to these places. Imagine waking up, going to work, and a weekend getaway waiting for you, and you don't even have to travel so far that you get to see nature around you, every day and every week.
Camella Batangas offers you HOME in the heart of nature, with so many possibilities around. Open parks and amazing gardens. Free amenities and a secured community. It was made to embrace your dreams.
If you're looking for a house and lot for sale in Batangas, check out All Properties Listing.
Mountain? Check. Trees? Check. Waterfalls? Check. Antipolo is one of the famous places when it comes to tourists spots, mostly nature spots. As it lies at the foot of Sierra Madre, the longest mountain range here in the Philippines, for the adventurous ones, visiting Antipolo is a MUST. There are so many distractions in life, but nature always affects our life, in a good way, helping us mentally and physically. So if you're thinking of settling down in a place where nature is one step away, living in Antipolo is an excellent decision.
If you're curious about what you can see in Antipolo, here are the top tourist spots in Antipolo. Top 5 Tourist Destinations in Antipolo City 2021 | All Properties
In addition to its breathtaking places, did you know that there are available house and lot for sale you can move into? Well, if you're wondering why you should live in Antipolo, here are the reasons why; Top 5 Reasons Why You Should Live in Maia Alta Antipolo | All Properties
Even if there's no river around, a mountain, or waterfalls, and just trees, it is already a beautiful part of nature. So does that mean that having so many trees and trees only around us can be counted as lucky? Of course! Nature is not complete without it. Even if it is just thousands of trees surrounding you, you are already connected to it. Living in a city where tall buildings are above your head, blocking sunlight and seems to consume so much space that it must feel like it's too crowded. Suffocating can affect your well-being. That's why when we live in crowded places, we crave adventure with nature; we even put tiny pots of plants inside our home to make it feel full of life.
But because of our busy-ness, we often think we don't have time for a trip or a weekend getaway, and sometimes, some people choose not to go, that is why living somewhere with nature around and is near or just miles away from our workplace is the best resort we can have.
In Camella General Trias, you can find a clean environment surrounded by nature. Known for its expansive subdivisions, it offers unlimited properties to choose from, and it's only a few hours drive from Manila.
With us connected to nature, there are times that we harm them accidentally, and it does affect our lives. It may give us pleasure and what we need in our daily lives, but as payment to the beauty and comfort it gives us, we must remember to protect them.
When it comes to mountains and breathtaking sceneries, The North of the Philippines has been a great source, and it might be too far away from Metro Manila; it's easier now to go on an adventure thanks to the gateway of the North, the Bulacan.
I bet once you heard the word Bulacan, the first thing that comes to your mind is, "FLOOD" or maybe, flood? Well, not here in Camella Baliwag. Though it may sound surprising, the North is already developed land, but despite it, nature is well-preserved. A beautiful view and aesthetic surrounding will greet you from the entrance to what's inside the subdivision. And what amazes me more is, its quiet and clean community almost feels like there's a zombie apocalypse. It will make you feel like you're living inside a forest, and I'm not even exaggerating. Tall trees are just everywhere.
So if your heart is already set to live somewhere in the North, Baliwag is always an excellent choice for its near to places or provinces up north and are miles away from the metro.
WE ARE ONE WITH NATURE
Living with nature can not only benefit us from material things but also for our minds, but to give back, we need to protect them. You might think that development is harmful to nature, so we do too, but that doesn't mean that there's no one taking charge of preserving them.
Camella is known for its land development and making subdivisions that are one with nature. It beautifies our homes and makes us feel alive. That's why we preserve and cultivate trees and ensure that the environment is being taken care of.
Nature restores everything. That's why you and your family have the best; living somewhere with character is a big YES. But don't forget to love them as we are connected to them, so bon voyage, and we hope that these places helped you and your nature soul.