January 7, 2022
Is It Cheaper to Buy or Build Your House?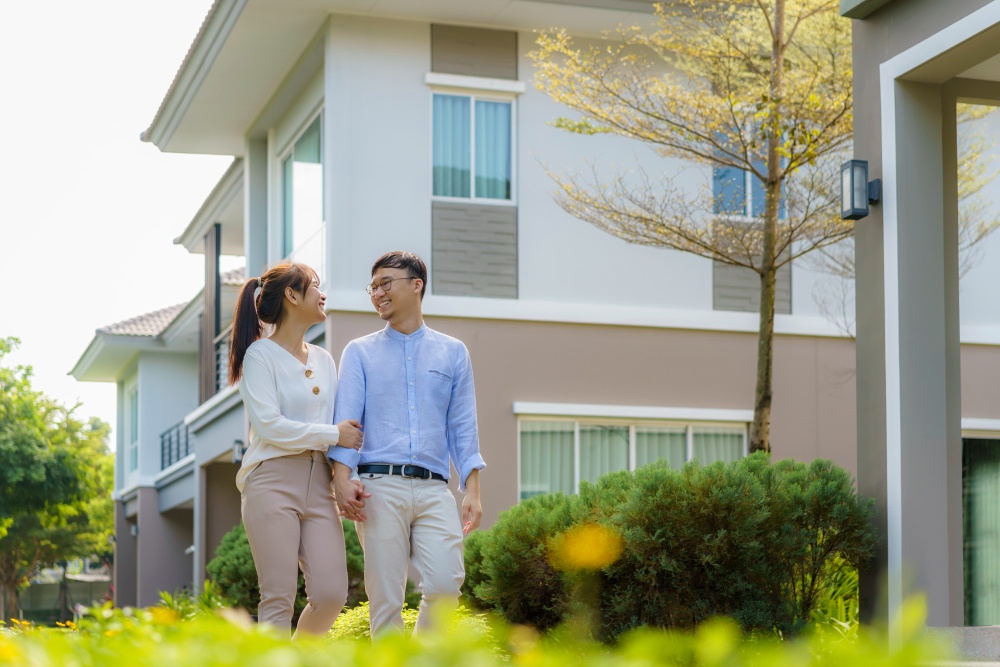 Purchasing a house and lot for sale or a lot in the Philippines is one of the most secure and successful investments you can make. Such real estate investments may produce huge returns, passive income, and high-profit margins. On the other hand, owning one brings security, safety, pride, and the thrill of possession.
Having your own real estate is not as simple as it appears. Considerations must be made in order to obtain a property that meets your demands and preferences. One consideration to think about before signing a real estate contract is whether to buy an empty lot and build a home or buy an existing home since this might affect the household budget.
WHY BUY AN RFO OR EXISTING HOME?
Ready for Occupancy, often known as RFO, refers to existing houses that have been built but are awaiting occupancy. Before signing the contract with a real estate agent and handing over your hard-earned money for RFO homes, developers or home builders will allow you to examine the existing house from top to bottom to assess whether you need any modifications or if the property will meet your demands before relocating. Because of the market's change over time, the value of these existing homes has already grown. However, the biggest benefit of obtaining RFOs is that you may move in immediately after the deal is done.
For RFO property transactions, a one-time down payment of a percentage of the property's value is often needed. As a result, this is a preferable alternative for those who have saved enough money to pay in full.
ADVANTAGE
The advantage of buying an existing home is that you can invest in something with value. It's also easier than trying to build up equity and waiting for years before getting your first return on investment, which could be risky if interest rates go down or prices drop during construction time.
Saves time and is ready for inspection
RFO and existing houses both allow you to personally inspect the property before signing the contract and handing over your money. This is also known as tripping. As you complete the tour, you will be able to observe how big the ready-made or existing house is and how well it was built. As a result, it saves you time by determining whether the property best meets your demands and budget or whether you will need to repair, renovate, or improve the home based on exactly what you want before moving in.
Quickly move in
RFO or existing homes offer the advantage of allowing you to move in as soon as all of the paperwork and processes are finished, signed, and paid. This is one of the reasons why RFO homes are favored by migrating families and individuals, as well as expats, foreigners, and OFWs who don't have time to check and supervise the construction of their new house.
Payment Options and a Discount
Most RFO or existing houses provide flexible payment options, such as rent-to-own, also known as lease-to-buy. That way, you may move in right away and pay it down month after month until the whole amount is paid off. If the RFO houses are sold in a hurry, some real estate agent and businesses provide discounts and move-in incentives to those who take advantage of them.
Availability of Amenities and Utilities
Aside from enjoying your own home, you and your family can enjoy facilities such as swimming pools and gyms, as well as a clubhouse with a playground and 24-hour security, or depending on the amenities provided by real estate developers of RFO homes. If the existing home was previously occupied, utilities such as water, electricity, telephone, and internet access may already be in place, and all that is required is to change the utility owner's name.
DISADVANTAGE
Buying an existing home is often a great investment, but there are some drawbacks.
Expensive
You will have to pay premium upfront costs when acquiring Ready for Occupancy or existing houses. This is due to the fact that the property's value has already increased since its debut. Prior to the public auction, the property is often acquired for the lowest possible cost during this time period.
Limited Selection
When developers start selling Ready for Occupancy houses, it's usually to get rid of the ones that no one wants. Lower-floor flats or residences with less-than-ideal views may fall into this category. This isn't always the case, but don't anticipate first dibs because certain homes were previously chosen before the public auction.
COST OF BUYING AN RFO OR EXISTING HOUSE
In the country, affordable housing is defined as homes worth less than P3 million. The Housing and Urban Development Coordinating Council, a government institution, specified the bracketing for the low-income group based on price range and cap. Units sold for more than P1.7 million but less than P3 million are classified as low-cost housing. Economic housing is defined as dwellings that sell for P450,000 to P1.7 million, and socialized housing is defined as homes that sell for less than P450,000. While mid-priced existing houses are those that cost between P3 million and P4 million. Those that sell for a higher price are labeled as high-end.
READ ALSO: Cost of Building a House in the Philippines
WHY BUILD A HOUSE?
Trying to come up with a budget for a residential building or home construction is difficult since there are many elements and conditions to consider, such as materials, permits, taxes, and labor costs for the workers, architects, and engineers.
Having an overview of a residential building or home construction may help you create a more realistic budget and give you enough time to prepare your money to prevent surprises and unforeseen costs.
According to PSA's Building Statistics from Approved Building Permits for First Quarter 2021, the country saw 23,364 residential construction permits in the first quarter of the year. Residential building grew at a 6.2 percent annual pace, contrasting with a -27.2 percent annual drop in the same quarter of the previous year. Single-family homes account for 89.4 percent of all residential construction. Residential constructions accounted for 3.8 million square meters, or 59.2 percent of the total floor area, in the first quarter of the year. Residential buildings grew at a 4.2 percent annual rate compared to the same quarter of the previous year. Residential development likewise has the highest average cost of building, at Php12,128 per square meter.
Among residential projects, single type residential had the lowest price per square meter at Php10,172.
ADVANTAGE OF BUILDING YOUR OWN HOUSE
Building your own house can be a great way to save money and time. You will also have more control over what materials are used in construction, which could make it easier for you if there's ever an issue later on down the line!
Everything is new!
Everything is fresh new when you build a new house! As a result, the likelihood of you needing to make costly repairs or do repairs sooner within the first few years is minimal. This gives you more time to settle in and enjoy your new home without worrying about upkeep.
Personalize your living space
In an existing house, it's not always easy to find exactly what you're searching for. If you opt to create a house, you will have complete control over the design. You may customize the floor plan to suit your needs and those of your family.
New homes utilize less energy
When it comes to energy efficiency, building your own home may make a considerable difference. You'll have more time to focus on adding cutting-edge technology and energy-saving measures into your home. And you get to do it in your own manner, concentrating on what is most important to you.
Cost-effective
While building a house is often more expensive in the beginning, you may quickly regain those costs and enjoy a higher payoff in the long run. When you build a house, there are no costly repairs for appliances, upgrades, or renovations. The vast majority of houses are built in newer, more appealing communities. Add in the annual savings from newer, more energy-efficient equipment and construction techniques, and you've got some significant financial benefits.
DISADVANTAGE
If you're thinking about building your own house, there might be some things to consider.
Would take some time to construct
Building a house from the ground up takes more time. A new home might take more than six months to build. So, if you need to relocate quickly, construction may not be the greatest solution.
A new house may be rather expensive.
When comparing the expenses of building vs. buying a house, building from the ground up has a higher upfront cost and is typically more expensive than acquiring an existing property.
METHODS IN COMPUTING THE COST OF HOUSE CONSTRUCTION
The cost of building a house is often calculated in two ways: detailed estimates and the area method.
Detailed estimating is a technique that necessitates the use of a floor plan before estimating the overall cost, which is dependent on the amount and quality of products or materials, as well as labor costs. This approach is more accurate than the area method since it may need the contractor or home builder to provide all essential building information.
The area method, on the other hand, is the quickest way to know the construction cost because the constructor or home builder only needs the floor area to multiply by a cost factor that can range from Php 15,000 per square meter for a low cost or rough finish to Php 25,000 per square meter for a basic finish or Php 60,000 per square meter for an elegant finish. A contractor may estimate a 100 square meter basic finish home for Php 2,500,000 using this approach (100sqm x Php 25,000).
FACTORS THAT AFFECT THE COST TO BUILD YOUR OWN HOUSE
The cost of building a house can vary based on a variety of factors, including:
LOCATION OF THE LOT
The lot location is the first factor that influences home construction costs since it impacts accessibility and availability of construction supplies. The more remote the site, the more difficult it is to transport materials, which may increase the cost of house building. Building houses in the provinces are also less expensive than in Metro Manila since materials are simpler to transport in the provinces, as opposed to Metro Manila, where traffic and delays are common.
Aside from that, high-end executive subdivisions have rigorous construction requirements, such as the materials to be utilized, which makes building a house in the former more expensive.
FINISH AND FIXTURE TYPE
There are four sorts of finishes in new construction homes: rough, basic, semi-elegant, and elegant.
The Philippines are accustomed to a rough or simple cement finish. The structure of the home can be seen on this sort of finish, which is usually referred to as naked houses. Concrete walls, a roof, a doorway, windows, a sink, a toilet, and a bathroom are all features of rough-finished houses. The price per square meter ranges from Php15,000 to Php20,000. The basic finish, on the other hand, is the average or simple home for the majority of Filipinos since it contains excellent materials for the paint, plumbing, and electrical needs. It includes the standard rooms and fittings, a covered garage, bedrooms, and kitchen with cabinetry, ceramic or granite tiles, weather, and wind-resistant windows, and G.I. . galvanized steel or G.I. tegula styled roof. Basic finish usually ranges from Php 20,000 to Php 25,000 per square meter.
A semi-elegant finish is a cross between a basic and an exquisite finish. This finish is commonly seen in subdivisions and well-developed neighborhoods. Semi-elegant finishes cost between Php25,000 and Php35,000 per square meter.
Finally, elegant finishes are generally villas and mansions owned by very prominent individuals in the Philippines such as celebrities, businesspeople, and tycoons. This finish costs between Php40,000 and Php60,000 per square meter.
STRUCTURE HEIGHT
The height of the building affects the cost of construction because as the floor or ceiling height grows, more structural elements, wall materials, and finishes are necessary to ensure the house's sturdiness.
STRUCTURAL SYSTEM TYPE
The structure of the home has an impact on the building budget since the costs of precast panels, load-bearing chb, cast-in-place wall panels, and reinforced concrete frame vary and can affect the overall cost of construction. Cast-in-place wall panels are more expensive than reinforced concrete frames, which are universally recognized as the safest and most structurally sound technology.
TIMETABLE
When compared to a typical building timetable, rushed construction necessitates additional personnel. On and off construction, such as hurried building, can also result in additional costs.
THE NUMBER OF ROOMS, TOILETS, AND BATHROOMS
As the number of rooms, toilets, and bathrooms on the floor plan increases, more materials and labor are required, raising the overall building cost.
MATERIALS
Raw materials, transportation, and taxes are all included in the building cost. The cost of all three factors, however, may vary based on the project's location. Furthermore, the project's scope is crucial. If the project grows greater in scale, for example, more raw materials will be needed, and vice versa.
LABOR COST
The entire cost of your house building is affected by the cost of construction materials, additional necessities, and labor. According to The Construction Labor Market Analyzer, the construction labor cost percentage should be between 20% and 40% of overall expenditures.
The salary of laborers may be hourly or daily rate and depends on the project location, skill level, and type of construction work. Architects play a major role in home construction since they are the ones who create the master or floor plan. The United Architects of the Philippines or UAP suggests that the Architect and Engineer's professional fee should be equivalent to the 10% of the house construction cost especially to those who design single-detached homes, duplexes, rowhouses, townhouses, and small apartments.
IS CHEAPER TO BUY OR BUILD A HOUSE?
The cost of an existing house and the cost of building one are determined by the owner's demands and preferences. Others may believe that buying an existing home is more affordable, convenient, and saves time, but for some, building a home is more cost-effective since you may design your dream home based on your preferences and available budget.