June 6, 2022
Is Condominium the Best Retirement Living Option?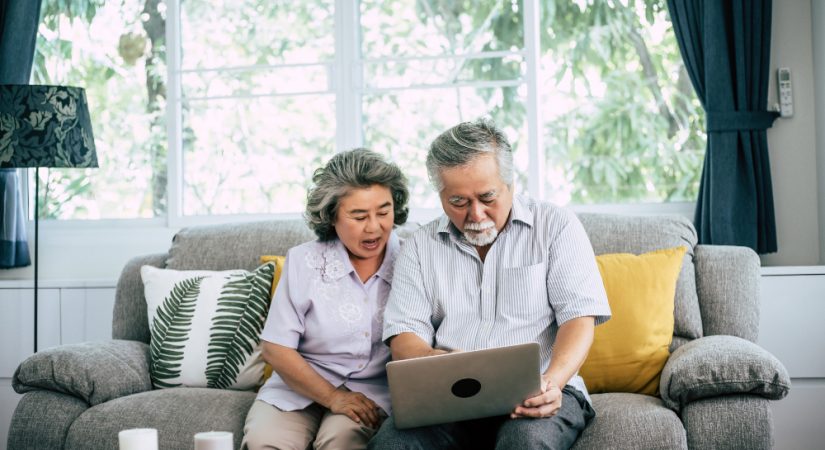 Retirement is something that many people look forward to since it allows them to relax, enjoy their hard-earned money, spend more time with their families, and do things that they cannot do while they spend the majority of their time at work.
As the so-called golden period begins, most retirees ponder what they should do with the next chapter of their lives. One concern that most retirees face is deciding where to spend their golden years.
Condominiums are becoming a popular alternative for Filipino retirees who are unable to maintain detached homes or who do not wish to bear the load of owning these properties. Some seniors, on the other hand, prefer condos because they want independent living by having access to contemporary facilities and a lifestyle that is low-maintenance and convenient to everything.
Foreigners who do not want to live in retirement communities, age-restricted communities, assisted living facilities, or retirement villages in their home country and would rather retire in the Philippines or hold an SRRV, or Special Residential Retiree's Visa, choose to live in condominiums because of their proximity to commercial areas and tourist attractions. The Philippine Retirement Authority, which is part of the Department of Tourism, has partnered with various condominium developments in the country, including Canyon Hills Baguio, Hawthorne Heights by Vista Residences, Pinehill Baguio, and Vista Suazer Cebu, to provide retirement facilities for SSRV holder.
Retirees have various options when it comes to condos. Condominiums in the Philippines can be new or pre-sold, resale or secondhand, and converted or renovated. Condos are an excellent alternative for retirement living in many ways. With the chance to buy their own home and live in a community with people they can connect to, condominiums may be the finest place to spend their senior years.
WHAT IS A CONDOMINIUM?
A condominium, often known as a condo, is an independently owned unit in a multi-unit structure. A condo owner has the right and authority over the area inside their unit, but the communal property outside the unit, such as the floor, walls, walkways, stairway, and other property, is shared with other condo owners.
BENEFITS OF CONDOMINIUM FOR RETIREMENT LIVING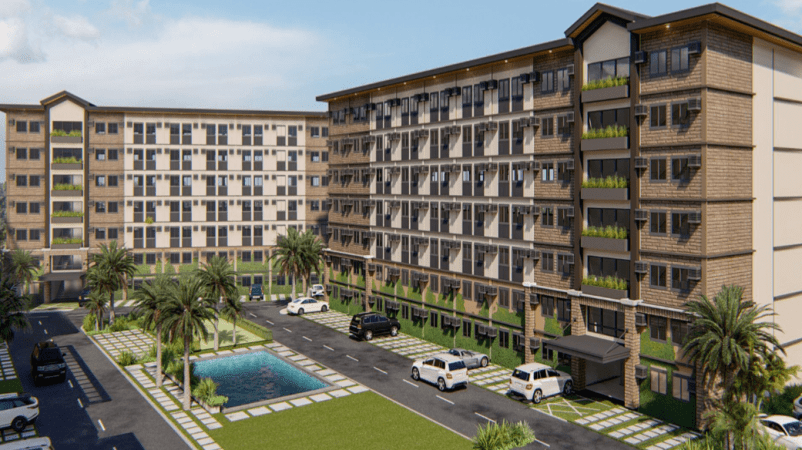 When compared to a detached home, it is more affordable.
Condominiums located outside of the business hubs of Bonifacio Global City, Taguig, and Makati City are cheaper than homes and lots in Metro Manila. Because homes take up more space than condominiums, the cost of a house and lot is greater. The average price of a home and lot for sale in Metro Manila is roughly Php 25,412,601, or Php 105,940 per square meter. Makati has the most costly houses and lots, which cost roughly Php 155,360,000 or Php 275,422 per square meter, while Caloocan has the most economical houses and lots, which cost around Php 3,775,242 or Php 54,813 per square meter.
The average price of a condominium for sale in Metro Manila, on the other hand, is Php 4,200,000, or Php 113,000 per square meter. Makati has the most costly houses and lots for sale, with an average price of Php 160,400 per square meter. It is followed by Taguig, which costs around Php 136,000 per square meter, and Pasay, which costs approximately Php 109,300 per square meter.
The average price of a house in Metro Manila is almost six times that of a condominium. This is also one of the reasons why retirees, middle-income families, and first-time home purchasers prefer to acquire a low-end or mid-range condominium.
The location of Condo Retirement Communities are ideal.
Retirees often prefer to buy or own a condominium since they do not have to deal with the stress of everyday traffic.
Staying in a condominium, especially if it is located in or near business districts, provides the advantage of living near commercial establishments such as malls, grocery, supermarkets, restaurants, or convenience stores, laundry shops, and transportation hubs, which are sometimes located on the ground floor of the condominium or just a few steps away.
Amenities
Pools, sporting facilities such as basketball, tennis, and badminton courts, gyms, lounge rooms, function halls, and playgrounds are common features in condominiums that offer their residents a healthy and pleasant lifestyle.
Another perk of purchasing a condo is having a receptionist who verifies and confirms each condo visitor and assists condo residents in emergencies or accepting deliveries while they are not at home.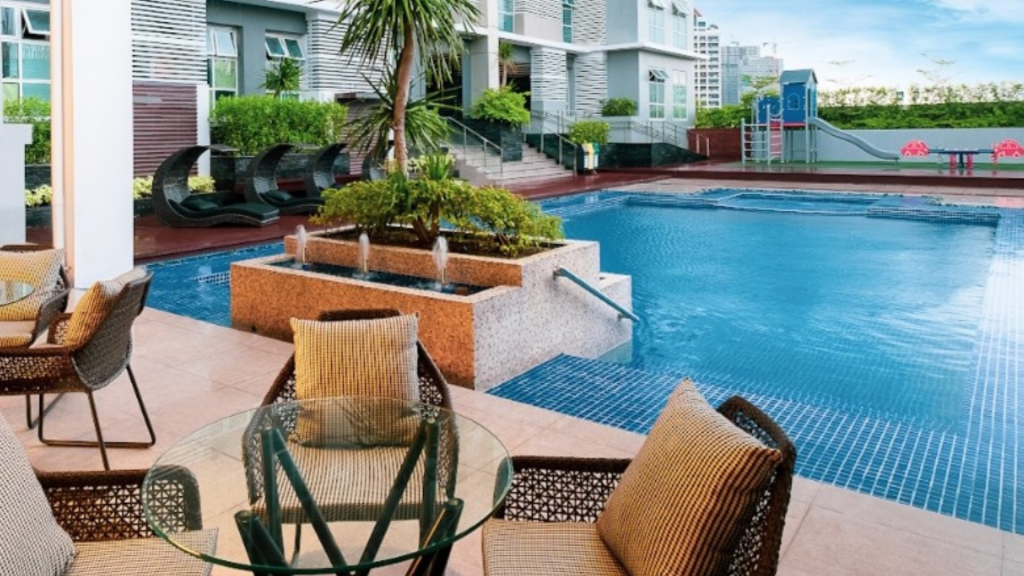 Security and safety
Aside from the receptionist who verifies or phones the unit owner to verify their guests, condominiums have 24-hour security service and CCTV cameras placed in the building.
The building's halls are additionally outfitted with fire sprinklers, smoke detectors, and fire distinguishers.
Minimal Upkeep and Independent living
Condominiums require less care since the unit owner is responsible for what is inside or within her apartment, while the condo's administration or developer is responsible for everything on the outside.
CONDOMINIUM DISADVANTAGES
Condominium Fees
Monthly fees or association dues are a regular obligation of condo owners and typically run from Php1500 to Php25000, depending on the size of the unit, location, and property developer. The following are the most often seen condo fees:
Association dues
Membership fees
Realty tax on your unit
Share of realty tax on the land where your condo is constructed
Share of realty tax on common areas
Parking fees
When condo owners fail to pay their association fees on time, they suffer a penalty. Late payments are often penalized with a 4% monthly interest penalty. Aside from the monthly dues and fees, condo owners must additionally pay their RPT or Real Property Tax for their unit, communal amenities, and the land on which the condominium is built on a quarterly or yearly basis.
Strict Regulations and Limited Space
In the Philippines, an ordinary condominium might be as little as 18 square meters for a studio type or less than 50 square meters in floor space. Unlike living in a bungalow, where you can always remodel, reorganize, or build a new room, living in a condominium, particularly a studio-type apartment, offers less area to design and fewer furnishings and appliances to fit and rearrange.
Aside from the restricted space, some condominiums have rigorous requirements about the inside of the units because each unit was created with its standards and constraints. Extension plans are also not permitted since they may jeopardize the structural stability of the structure. Condo owners need also to obtain authorization from the property management office for any repairs or alterations.
Living in a condo is also subject to condo or house rules, such as restrictions on guests, pets, and parties. Condo unit owners do not have their own outdoor space since these amenities or common areas are shared with other tenants.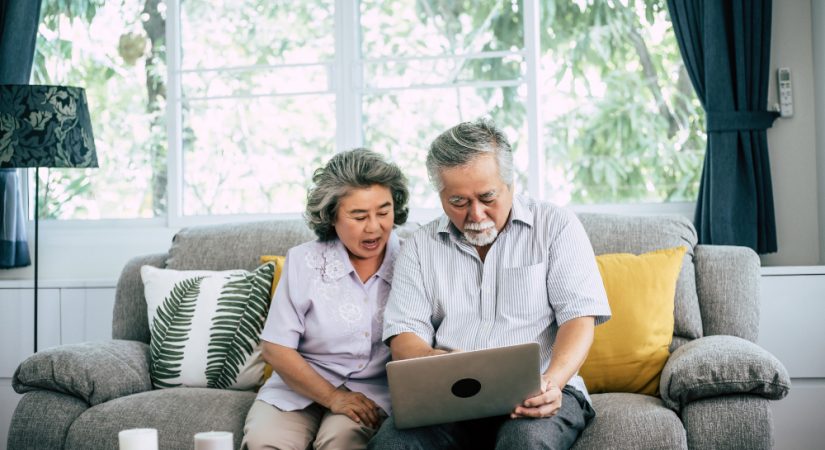 Limited Privacy
Other households live above, below, and on the sides of the unit you own if you live in a condo. You may occasionally hear noises from your neighbors, such as people screaming, infants crying, and furniture being moved. At the same time, you must be cautious in your movements and speech since they may hear noises coming from your unit.