June 6, 2022
Is 2021 the Best Time to Invest?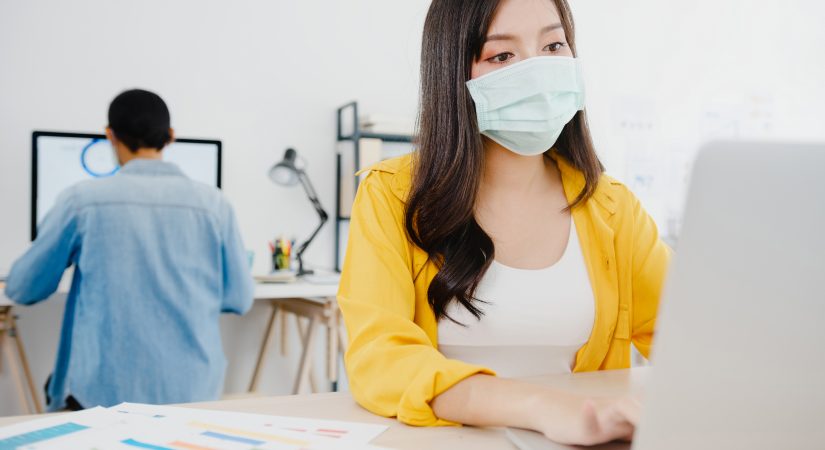 This pandemic has affected everyone in the world. It is undeniably challenging and difficult to cope-up given the anxiety, stress, and worry it causes. People have lost their jobs due to this pandemic and the struggle to provide food on the table is evident. Communities have been working together in helping each other get back up on their feet and be as resilient as ever.
Everybody has suffered through this pandemic. Both international and local businesses are slowly closing their offices, downsizing their workforce, and taking the digital platform to cope up with the limitation of physical contact. The need to sustain and maintain the cash flow is very important. Now is the time to be in the loop and look for money-generating opportunities because the world will not pause for anything.
However, to some businessmen and investors, this is an opportunity to expand their investment niches and discover a new market that has a potential investment return despite the economic decline. Exploring different markets can be intimidating at first. But with the proper research and considering its pros and cons, one could find the right market that has viability even in the face of the pandemic.
Not all businesses will continue to thrive in the time of Covid-19. An example of an industry hit by the pandemic is the tourism business. Since the amount of physical interaction became restricted and tight, tourist spots such as museums, resorts & beaches, and churches & temples had their entities imposed with strict health protocols to avoid the spread of the virus.
With that, here are the top three investment markets that you might consider investing in during this Covid-19 pandemic.
Not all stocks have declined. A few still managed to see continuous growth—or constant value. An example of a stock market that has been thriving despite the downfall of the economy is pharmaceutical companies. The surge of people who take supplements, medicines, and vitamins to boost their immune system to prevent the contraction of Covid-19 has increased, hence suggesting the perfect time to put some money in this market. In addition to this, the mass production of Covid-19 vaccines has started to roll out, and the need to provide it for everybody globally is seen as a good opportunity to place your money in these pharmaceutical vaccine developers. As most leading vaccines require two shots per person, the value increases.
With the amount of time people are spending time at home, their time to tinker has also been valuable for the creativity and planning it takes for them to start their businesses. The innovation and restructured approach to startup businesses meant to cater to the 'new normal' would mean this is a chance to invest in this market since this pandemic would seem to last longer. If investing on a startup budget may mean the risk to fail is there, then the risk to reward is also there. If said startup business is set to success and growth, and potential is seen in the long run, then the return of investment in the place of a prime investor is bigger and much more rewarding.
Investing even in times of struggle, including a pandemic, is a worthwile experience because the risk involved in the situation will make you stronger and confident with what you are doing. Though there is no guarantee about what will happen in the future, what matters is you attempted to go and take the leap in advancing when everybody is busy retreating.
The economy will fluctuate all the time; sometimes at an all-time high, sometimes at other-times, low depending on the run of the countries and the businesses that mold around it. Under this circumstance, knowledge and timing go hand in hand. Nothing is permanent, but learning when and how to invest during the right time and place is crucial to maximizing the number of assets back.
With this, being able to invest in the time of a crisis is never a bad idea. The thing with this is, it is like taking your assets on a game of gambling. You would not know what the answer will be, if it is a loss or a win until the dice rolls out. Whatever happens in this round of gamble, surely this is not a losing battle since experience and knowledge are earned.
The value of lot increases in amount and is a low maintenance investment because there is no need to check it. This eliminates the challenges of dealing with tenants, plumbing problems, and leaking roofs. Land investors would also have fewer competitors due to the norm that everybody else is busily focused on houses, apartments, and condominiums, which can lead to your advantage. Buying and selling land can be done even without seeing the property in person because it does not have any structures to be dealt with as it can be processed virtually and straightforwardly. Land value appreciates so by the time you are ready to sell your property in a few years, its amount would have doubled or tripled by then.
Are you on the lookout for properties to invest in? You might want to check out All Properties listings for residential lots and ready for occupancy house and lot units!
To sum it all up, 2021 is still a good time for investments despite the challenges and threats the pandemic puts everybody in. There are still markets in the economy worldwide that are viable and will produce continuous growth. The important thing to note is that there is always a right group of markets that will thrive in any given economic situation. It is worth assessing which ones these are in order to avoid losing assets and instead grow them more abundantly.
To know more about property investing in the Philippines, visit All Properties, a property listing platform offering house and lot and lot only packages under the country's biggest real estate company, Vista Land and Lifescapes, Inc.