November 2, 2022
International School Within Your Community: Georgia Academy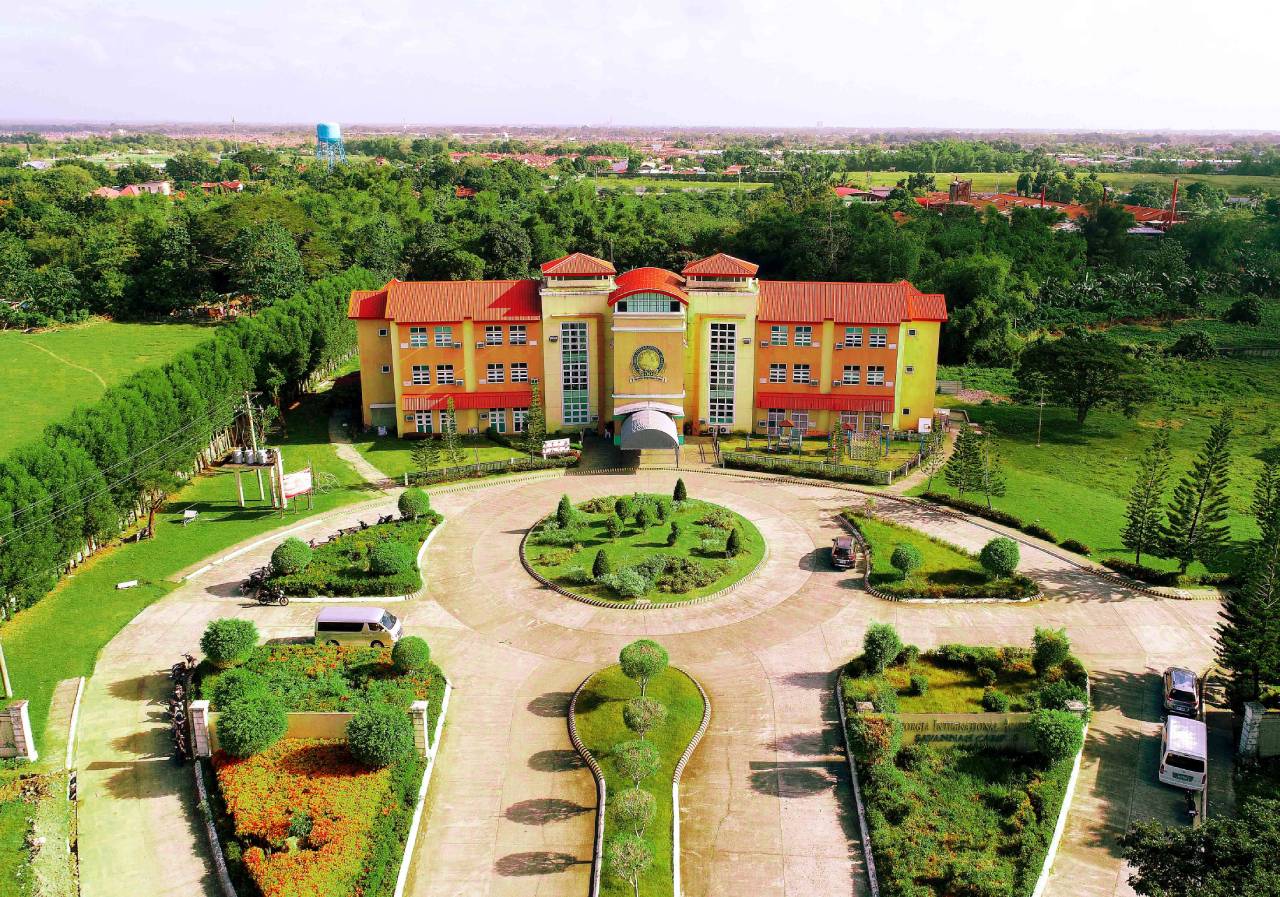 According to Nelson Mandela, "education is the most powerful weapon you can use to change the world," and the greatest way to ensure that we provide our children with the education they need is to enlist them in one of the country's premier universities or academies.
Nowadays, some Filipino parents are now considering sending their children to international schools. An international school is one that fosters international education in a global setting. Curriculums such as the International Baccalaureate, Edexcel, Cambridge Assessment International Education, International Primary Curriculum, or Advanced Placement are commonly used at international schools. International schools frequently follow a curriculum that differs from the curriculum of the country in which the school is located.
What is the difference between an international school and a normal school?
Curriculum
Their curriculum is the most noticeable and major difference. Normal schools, by definition, follow a national curriculum, which varies by country. However, the curriculum of an international school is worldwide recognized. They differ from school to school; some are modeled after national curricula in nations such as the United States and the United Kingdom. Others are based on larger multinational curricula, such as the International Baccalaureate or the International Primary Curriculum.
The language used in learning
Another significant distinction between the two types of schools is the language in which pupils are educated. Normal schools will typically educate primarily in their local language, whereas international schools would frequently teach in English or the second or third language of their international students.
Diverse staff base and international environment
Teachers will travel all over the world to teach at international schools, allowing children to learn from well-rounded professionals with experiences they can apply to their teaching to better prepare their pupils for the future.
International Opportunity
Students from both normal and international schools can and do travel abroad for additional education and jobs.
The fundamental difference is that a student's qualifications at an international school are easily accepted by universities all across the world. However, depending on the country, this may alter with normal school education. Local students with a national education may find that they require additional qualifications or must enroll in foundation programs in order to pursue higher education abroad.
Georgia International Academy
When it comes to the greatest schools in the Philippines, Georgia International Academy stands out as one of the best international schools in the country.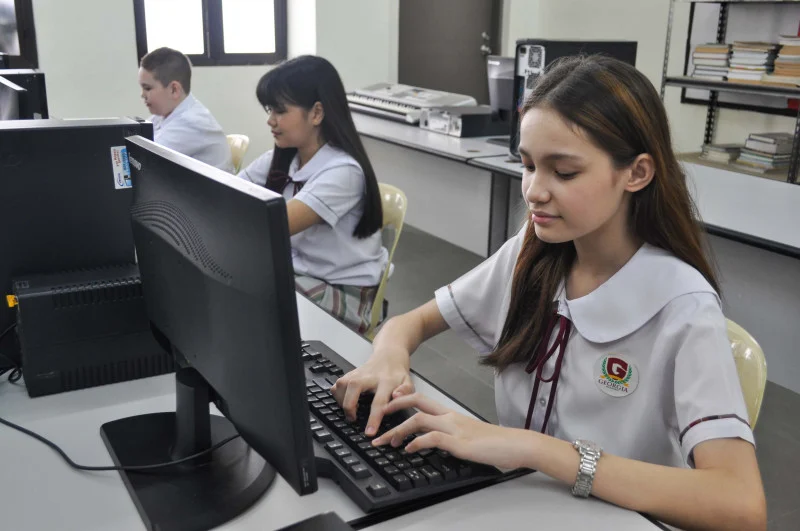 Why choose Georgia Academy for your grade school and senior high school students?
Faculty
The faculty at Georgia International Academy has been educated to employ experiential and student-centered approaches in all settings.
Singapore Math and Science Curriculum
To provide academic excellence every school year, teachers at Georgia International Academy have received extensive training in the visual and mastery-focused Singaporean approach to teaching Mathematics and Science.
Platforms for Online Learning
Georgia International Academy employs Google Suite tools for all of its online distance learning activities. Students will be provided a GSuite Educational Account via which they will be able to access our services. Zoom will also be used as a backup platform for other activities.
Parenting Assistance Program
Parents, as partners of Georgia International Academy in their child's holistic development, receive technical assistance from experts as they traverse the e-learning platforms.
Program for Mental Health Wellness
During these times, Georgia International School's Guidance team has prepared programs to safeguard students' psycho-spiritual well-being.
Location
Georgia International Academy schools are strategically positioned within Vista Land & Lifescapes, Inc.'s master-planned neighborhoods, giving their students a safe and secure atmosphere with a picture-perfect view of nature.
Curriculum
Georgia International Academy's curriculum includes grades K-12. Georgia's programs and curriculum are linked with the Department of Education. Aside from that, the school offers a unique collection of programs in which students can participate. One example is robotics, where kids from preschool to senior high school level can access basic to advanced learning resources on how to build and program robots.
Programs
Robotics at Georgia International provides high standard development by letting their students have hands-on experience learning how to build and experiment with robots. As their grade level advances, so will their knowledge of the skills taught in this curriculum.
International Immersion is one of Georgia International Academy's most prominent programs. Georgia has a reputation for being an international hub for large corporations, having worked with many of them.
The international immersion program allows students to travel overseas and learn more about other cultures throughout the world.
DepEd Accredited
Georgia International Academy is DepEd Accredited by the Department of Education, which implies that the school maintains a specific level of standards in terms of the education it provides.
This also means that Georgia accepts DepEd vouchers and scholastic programs for pupils from various backgrounds. This also helps to maintain a high level of educational quality.
International Partnership Programs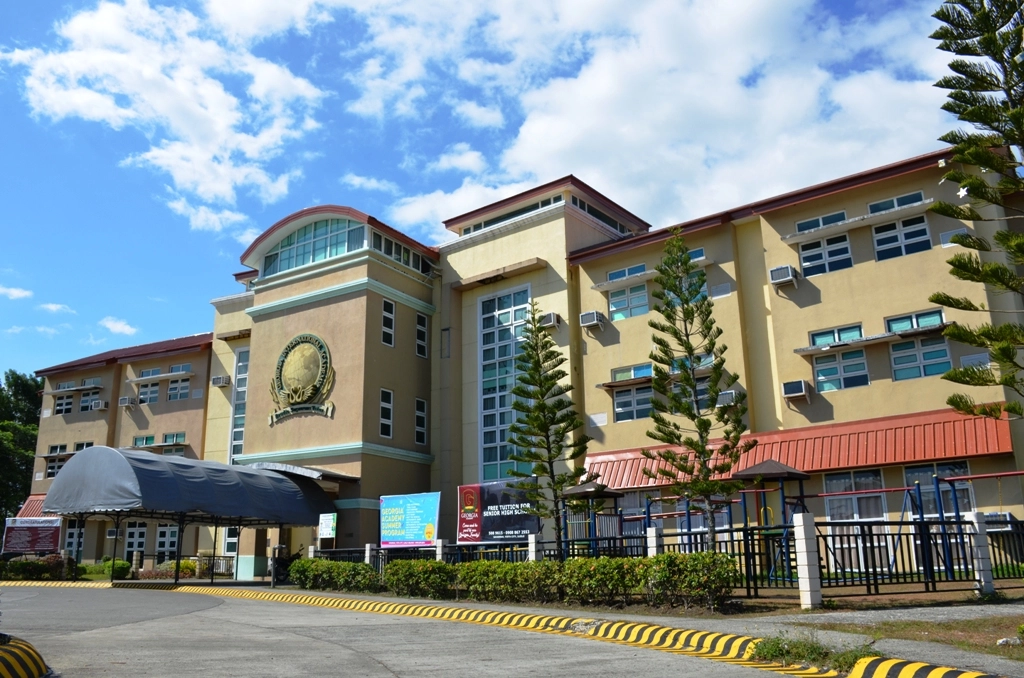 International Education at Cambridge
They collaborate with Cambridge International Education to provide its students with a clear path to educational success by implementing global educational standards throughout all of their programs in preschool, middle school, and senior high school. The school offers hard copy and soft copy versions of the Cambridge books and soft copy resources.
Code.org and Lego Education for Computer Science Education or Information technology
In order to improve their computer science instruction, Georgia joined forces with Lego Education and CODE.org, two of the world's premier digital educational tools. Along with Code.org, they can offer Lego instruction from Kindergarten up to Senior High School students.
Senior High School Students Can Earn CompTIA Certification
Georgia International Academy has already established a relationship with the Computing Technology Industry Association (CompTIA). The certification will provide all of their Senior High School students with the best opportunity to advance their careers when they graduate from high school.
Little Georgia Academy
Aside from middle school and senior high school, Georgia Academy also caters to preschool through Little Georgia Academy.
Little Georgia is an amazing location for children aged one to four. The schools are housed within Vista Malls in Taguig and Sta. Rosa. It is part of the Villar education system, which offers a comprehensive curriculum.
Let your children develop their skills in arts, Christian values, physical education, research, and other academics through experienced and committed faculty with other countries' backgrounds in teaching, focus, independence, and understanding in Georgia Academy.