June 6, 2022
Increase Home Value with these 7 Expert Tips
It's not just an emotional experience to own a home. It's also a financially sound decision as you build equity in your home and watch its property value rise over time.
The rate at which your home's value rises is determined by a variety of factors, including the neighborhood in which you live, local housing demand, and the overall economy. However, homeowners can increase home value over time by making improvements and changes that increase its appeal and allow for a higher resale value.
Making home renovations can increase the value of your home as home buyers prefer to move in ready for occupancy houses, whether you plan to sell it or renovate it this year. According to the real estate professionals, here are the following home improvement projects that will increase your home value.
Finishes in your home should be updated.
Future buyers are more receptive to aesthetic changes than they are to major renovation. Many real estate agents extol the value of a fresh coat of paint, especially considering how inexpensive it is.
According to some experts, a fresh coat of paint throughout your home can increase the sale price by as much as 5%. Paint is one of the simplest and most cost-effective improvements you can make. Whether you're painting the inside or outside of your home, paint has the power to transform it. Even dated exteriors and interiors can be revived with a fresh coat of paint, and it's not that expensive. When choosing paint colors, remember that neutrals appeal to the largest number of people, making your home more appealing.
Other simple upgrades, such as replacing old light fixtures or replacing your front door and door locks can add value to your home.
Make the switch to energy-efficient features and appliances.
While you own the home, energy-efficient upgrades such as installing solar panels lower your utility bills. When it comes time to sell, these improvements will make your home more appealing to homebuyers, many of whom are looking for energy-efficient features to help them save money as homeowners.
If your home currently has old appliances that consume energy and date your interiors, an upgrade—even if it's as simple as installing low-cost modern appliances—can help you get a higher sale price.
The more energy efficiency you have at home the more you can save you money that you can put toward other improvements, and it will be a more valuable and marketable asset in the long run. Furthermore, energy-efficient appliances are necessary for improving your quality of life. They can make your life easier by making it more convenient to use them. Some of these home appliances will only require minor replacement and maintenance, so you can be confident that they will save you money and time.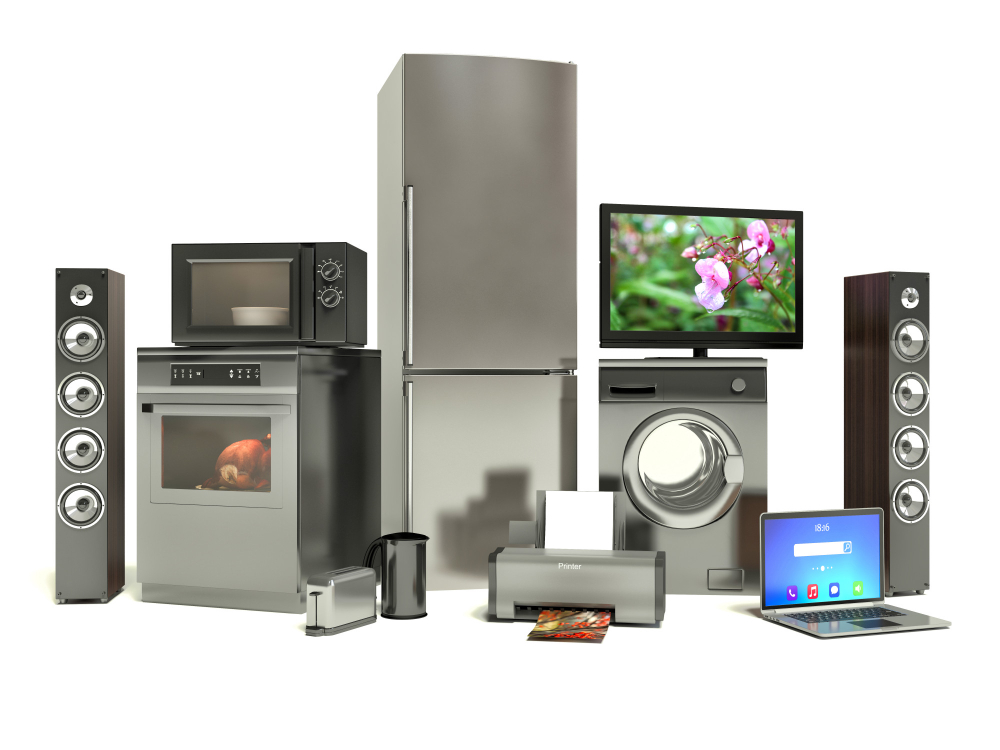 Improve your curb appeal.
Simple landscaping features like new plants and fresh soil amendment can help your home make a great first impression. Plant shade trees — not only will mature trees make your home more desirable, but a fully grown, properly placed tree can reduce your cooling costs by up to 40%.
Shrubs and colorful plants also improve curb appeal. Purchase plants that are native to your region or that are drought-tolerant; these require less water and maintenance, which means more savings for you.
A well-kept lawn also adds significant value to your property. Pull weeds, rake leaves, and trim overgrown shrubs, especially if they are blocking windows or the path to your front door.
If you don't plan to sell right away, a new paver patio or outdoor kitchen can increase the value of your home while also making it more enjoyable and livable.
Replacing an old front door and garage doors can make a significant difference and elegance to your curb. The first thing you, your neighbors, and potential buyers will notice is the front of the house. Furthermore, garage doors take up the most space in the front of your home, so replacing them with a modern glass panel door or a rustic wood door will dramatically improve the appearance of your home.
These changes are inexpensive, and many of them can be completed on your own. This visual impact will influence both potential buyers and appraisers.
Refresh the look of your kitchen for greater property value.
Kitchen updates are crucial for increasing your home's value. Start with one item, such as a stained sink or an old microwave, and replace it with gleaming stainless steel models. Even minor kitchen improvements can increase the value of your home significantly.
Because many prospective home buyers consider the kitchen to be the most important feature of a home, if yours is outdated, it may affect the amount you receive from a sale. You won't be maximizing the space in your kitchen if you can't use it to its full potential due to layout, space, or other issues.
If updating your entire kitchen is too much of a commitment, a minor remodel — such as coordinating appliances and installing modern hardware on your cabinets — could still have an impact on the value of your home.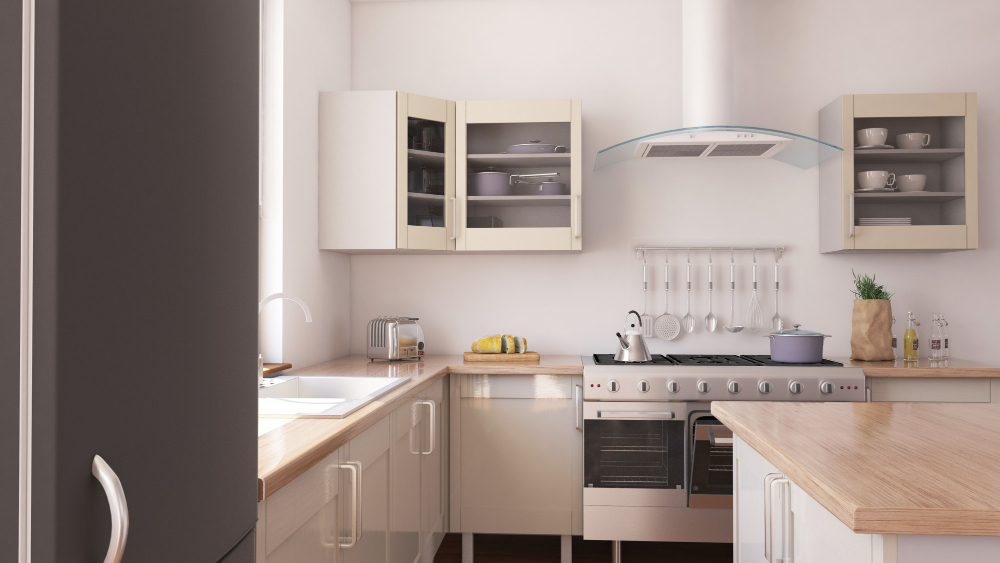 Small bathroom updates boost home resale value.
In many cases, a bathroom upgrade can provide a 100 percent or greater return on investment or higher asking price—and that number could be even higher depending on the finishes you choose, such as whether you want vanities with granite countertops, how much labor you're willing to do yourself, and how much of an upgrade these changes provide over your home's current condition.
Bathroom renovations are always a good idea. Even if you can't afford a complete remodel, small changes like replacing dated wallpaper with a faux or textured finish and replacing old lighting will bring the room up to date without breaking the bank.
Increase home value with more livable space.
Adding more usable square feet to an existing home can be a smart financial move, especially in areas where land and space are limited.
The number of livable square feet in a home determines its value and price, and the more livable square foot home has, the better. As a result, adding a bathroom, a great room, or another needed space to a home can improve its functionality while also increasing its value.
Rugs and carpets that have become worn out should be replaced.
Nothing turns buyers off more than the prospect of having to replace all of the floorings in a home right away. If you have a limited budget, start by replacing the carpet in the room that shows the most wear and tear, and replace the others as your finances allow.
BONUS: Finance your Home Improvements
When people talk about home renovations, they usually want to sell their home or make it an asset. Regardless of your plans, the most important question you'll need to consider is how you'll pay for it. A home renovation can be funded in a variety of ways such as through personal loan, home equity loan through the bank, cash-out refinance and credit card payment.