June 6, 2022
How to Qualify for a Housing Loan in the Philippines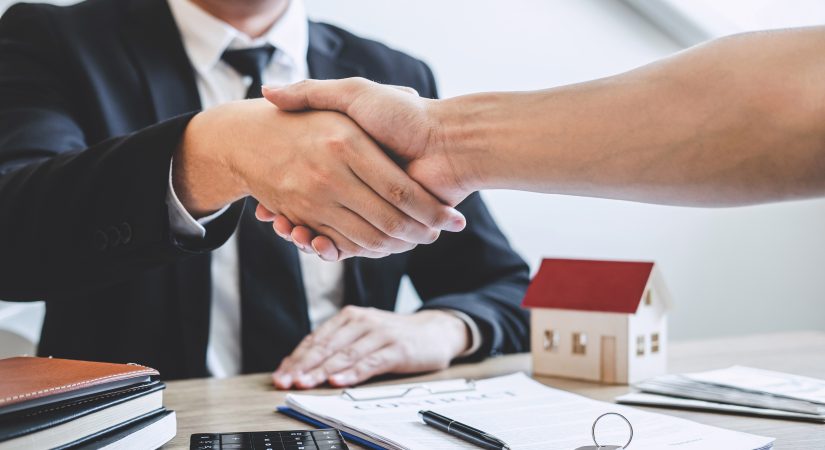 If you want to buy your dream house, you should consider getting a housing loan. A housing loan is a type of financial assistance in which money is borrowed from banks and government organizations at a fixed interest rate for a set period of time. Home loans are typically used for purchase, construct, renovate, extend, or refinance an existing housing loan with an outstanding loan balance.
TYPES OF HOME LOAN IN THE PHILIPPINES
There are two types of home loans available in the Philippines – fixed-rate home loans and conventional home loans.
A conventional home loan allows the borrower to make fixed monthly amortization over a set period of time. A conventional home loan is designed for people who want to be able to predict and plan their monthly payments. In a Flexi loan, the borrower's payment is determined by their deposit; each time they deposit cash into their current account, the interest on their home loan is reduced.
Aside from these, there are four types of home loans based on the financing scheme – Pag-Ibig, Bank Financing, Inhouse or Owner Financing, and SSS Housing Loan.
The Pag-IBIG housing loan is offered by the government agency Home Development Mutual Fund (HDMF), also known as the Pag-IBIG Fund. Pag-IBIG members who are salaried, self-employed, or OFWs aged 65 and under can apply for a housing loan.
Housing loans are also available from the majority of Philippine banks. The amount that can be borrowed, the terms, and the interest rate may vary from one bank to the next. That is why it is necessary to conduct preliminary research before applying for a home loan through bank financing.
Borrowers may also obtain a direct housing loan from accredited developers through in-house financing or owner financing. In-house financing, unlike Pag-IBIG housing loans and bank financing, has a shorter term and typically takes five to ten years.
The Social Security Administration, or SSS, is another government agency that provides housing loans. SSS housing loans are available to all WOM, Workers' Organization Members, and private sector workers registered with the DOLE, the Securities and Exchange Commission, or the Cooperative Development Authority. To be eligible for a housing loan, the borrower must be under the age of 60 at the time of application, have at least 36 months of premium contributions, or have made 24 contributions prior to the loan application.
The loan amount granted by SSS housing loan is the smallest amount based on the following factors:
The appraised value of the collateral must be at least 70% but not more than 90%.
Borrower's ability to pay.
Actual borrower need as determined by the SSS based on the contract to sell/scope of work and bill of materials.
The maximum loanable amount is P2,000,000.00, with interest rates as follows:
Amounts up to P450,000.00 – 8% p.a.
Over P450,000.00 and up to P1,000,000.00 – 9% p.a.
Over P1,000,000.00 to P1,500,000.00 – 10% p.a.
Over P1,500,000.00 to P2,000,000.00 – 11% p.a.
The SSS housing loan maturity, like bank financing and Pag-IBIG, ranges from five to thirty years.
BANK FINANCE OR PAGI-IBIG HOUSING LOAN?
The two most popular types of home loans in the Philippines under the financing scheme are Pag-IBIG housing loans and bank financing, but which is better?
PAGIBIG FUND
Pag-IBIG fund provides Pag-IBIG housing loans, which allow borrowers to finance up to P6 million at low interest rates and with long repayment terms. The amount you are approved for will depend on your need, capacity to pay, and loan-to-appraisal value ratio.
The loan-to-appraisal value ratio for Pag-IBIG is as follows:
Up to ₱400,000.00 – 100 %of the purchase price of a home.
From ₱400,000.00 – ₱1,250,000.00 – 90% of the home amount can be financed through Pag-IBIG
From ₱1,250,000.00 – ₱6,000,000.00 – 80% of the home amount can be financed through Pag-IBIG
ELIGIBILITY
You must be an active member who has contributed for at least 24 months.
The member must be no older than 65 years old at the time of application and no older than 70 years old at the time of maturity.
Has the legal authority to acquire and encumber real estate.
Has no Pag-IBIG housing loan that has been foreclosed, canceled, repaid, or surrendered.
Payment for an existing Pag-IBIG Housing account, STL, or Short Term Loan should have been updated.
TERMS OF LOAN
The minimum loan term for a Pag-IBIG Housing loan is one year, with a maximum term of 30 years.
BANK FINANCE
When it comes to home loan financing, there are numerous banks to choose from. Although bank finance is being regulated by the Bangko Sentral ng Pilipinas, one of the best places to start when deciding where to get a bank loan is to conduct research on various financial institutions that interest you or those you already use. To get an idea of how much you could finance with a bank, use a tool like a home loan calculator.
Interest rates and loan terms differ between banks. Here's what to expect from a bank in general. To begin, a bank loan can be used for lot purchase, townhouse, condominium unit, vacant lot, or residential house and lot. A bank home loan can also be used to complete construction and home renovations, as well as to refinance your existing mortgage. The amount of money you can borrow from a bank for a home loan varies and is determined by your ability to repay. Repayment terms vary depending on the bank from which you obtain your home loan.
The requirements for a bank loan are less stringent. In most cases, you do not need to be a bank member, there are no contribution requirements, and you do not need to have a savings account. If you are a foreigner, you must be a Filipino citizen or have a Visa. Banks typically have faster approval times than other types of home loans. If you decide to use a bank for your home loan financing, the best way to ensure a quick approval is to completely fill out your online home loan application form.
Here are the common required documents for housing loan borrowers:
Accomplished housing loan application form
Valid ID
Marriage contract
Latest income documents for employed applicants:
Certificate of Employment or latest employment contract with salary details
Pay slips for the last three months to see your possible gross monthly income
Latest income documents for self-employed applicants:
DTI or SEC Business Registration Certificate
Audited financial statements
Bank statements for the last six months
ITR or latest income tax return
List of customers or suppliers with contact information
Additional documents for Overseas Filipino Workers borrowers:
Notarized or Consularized Special Power of Attorney (SPA)
Latest job contract with compensation or Certificate of Employment with compensation and tenure.
Assigned co-borrower.
FEES
Processing home loans via bank requires fees such as appraisal fee upon submission of loan documents:
Appraisal Fee- Depends on the bank of your choice.
Registration Fee- Depends on the loan amount.