June 6, 2022
Makeshift an Open Space into a Breathable Area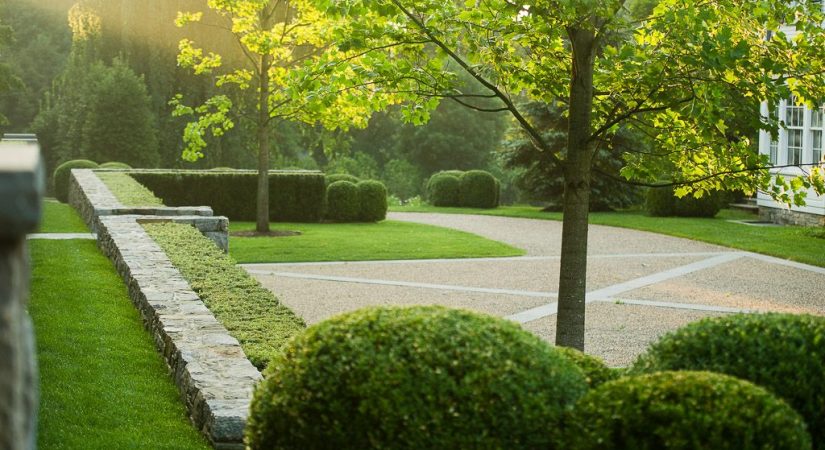 People nowadays are into buying ready for occupancy house and lot units that fit their budget, needs, and wants. Most of these homebuyers look for house and lots that have open spaces where they can comfortably makeshift, or design based on their liking and style.
These days, ready for occupancy houses with open spaces are being constructed by different reputable developers. One of them is Vista Land and Lifescapes Inc. or commonly known as Vista Land. Vista Land is the largest homebuilder in the Philippines that offers a wide range of housing products that cater to the needs of every Filipinos from luxurious houses, mid-income housing segments, affordable low-cost housing, and vertical residences.
Vista Land is also known for its real estate's brands such as Brittany, Crown Asia, Camella, Lessandra, and Vista Residences across the Philippines.
Open spaces are designed based on the use, comfort, visual quality, safety, and convenience of the homeowners. It is recognized to enhance the aesthetic appeal and may provide recreational opportunities such as breathable spaces to its owners in the long run.
Open spaces are intended to provide the following advantage:
Reasonable to manage and upkeep.
Can add value to the property.
Flexible to use.
Provide a sense of ownership which involves improving the open space.
Provides space for sports and other recreational activities.
Encourages an active lifestyle.
A safe place for children.
Can makeshift to breathable spaces.
Open spaces at home can be a porch or lawn area, a pass-through space that can be a home office space, the balcony, or a corner in the house that can be transformed as an entertainment or play area.
These spaces can be turned into breathable recreational areas and workspaces by adding pieces of furniture and types of equipment.
These green or breathable spaces at home can also create a calming and relaxed surrounding as it is a refreshing contrast from the concrete arrangement of the property.
Here are some tips on how you can make an open space a breathable and recreational space:
EMPTY LAWN TO GARDEN
An empty lawn can be makeshift to a relaxing and breathable garden by adding some plants, recycle and reuse some pieces of furniture, and adding some personalized ornaments.
How to make an empty lawn a breathable garden:
Plant Trees and Beneficial Plants
Planting trees and plants is the easiest and less expensive way of landscaping an empty lawn into a breathable recreational space in your house. All you need is to do, is find a tree or seed that you like to add to your lawn, buy some gardening or digging tools, and plant the tree or seed.
Aside from trees, you can also plant beneficial plants such as vegetables and herbs. Growing your vegetable and herbs right from your garden can cut grocery costs.
Plants that repel bugs and mosquitos like citronella, lavender, and basil can also be planted, especially if you have kids at home.
VERTICAL GARDEN
Growing plants may eat up a lot of space in the garden. To avoid this, you may consider vertical gardening or using vertical space to grow plants. A vertical garden is recommended for starters or those who have a small garden with limited space because it is inexpensive to make, especially if you will use recycled materials like old plastic bottles as plant pots.
Vertical Garden Ideas includes:
Front porch vertical garden.
Vertical herb garden.
Vertical succulent garden.
Vertical garden using a few pot hangers and wood screws.
REUSE AND RECYCLE
The best practice in make shifting your lawn to a breathable space is to reuse and recycle items whenever possible. That way you can help reduce amounts of waste in the landfills, prevent pollution by reducing the need to collect new raw materials, and save energy.
You can add used planters, furniture, and gardening tools to your garden. You can also repurpose old tires to landscape your garden. How? You can cover it with rope and make it into a piece of furniture or make it as a decorative planter. You can also use it as a hanging planter by filling one half with soil and attaching it to a wall or fence, a man-made garden pond, and as a recycled tire climber for kids to play.
ADD OUTDOOR SEATING
Once done adding some trees and plants, you can add outdoor seating to enjoy and relax in your garden. You can get used pieces of seating furniture inside your home or give your garden a calming meditation space by setting up large pillows and blankets for lounging and a table for incense. If you want your relaxation station near a tree, you can add decorative ornaments or a swinging chair.
ADD KID-FRIENDLY FURNITURE
If you have kids, it is recommended to add outdoor entertainment and activities to them as it is unquestionably advantageous in early childhood development. It can help children with their motor skills, and can also improve coordination, determination, and balance.
Adding a swinging, climbing on ladders, or going down slides in the garden is a great way for kids to develop physically or build a treehouse or playhouse to give your children a play space they can call their own.
CORNER TO PLAY AREA
An open space in the house like a pass-through, under the stairs, or corner can be your kid's play area. How? To create a cozy playroom that's perfect for playing with toys, story-time, and even fun games, find a safe open space at home, then add some beanbag chairs along with a small table and some storage. You can also do the following:
OUTLINE WITH A RUG, COLORFUL WALLS, AND FURNITURE
If you have an open space that has walls, you can turn it into a colorful play corner. Aside from this, you can add a vibrant sofa and pillow with cute patterns. This is a great way to put an open space into a living and breathable space that incorporates fun colors that can't be seen elsewhere in your home.
Another alternative that you can do is add a colorful rug or carpet to distinguish that the corner is a kid's zone or playroom. Doing so also creates a visual separation from the other area of the house.
Having an outline rug is also a great way to visually teach the kids where they can leave and play with their toys.
STORAGE SPOT
To avoid clutter and making your kid's corner a breathable one, it is recommended to add storage spots and spaces.
An easy and kid-friendly storage solution is a storage bench and baskets that can be tucked in the corner. Having this is an excellent way to reduce clutter and contain messes as everything can be cleaned and pick up quickly.
CUTE AND COZY FURNITURE
You can also add kid-friendly furniture such as stools, bean bags, and tables that they can use when studying, role-playing, or when you bond with them through storytime.
This furniture can also be your kid's comfy area where they can relax after playing and running around. You can also add a cute tent with colorful pillows or install a hammock plus a safe and cozy swing for them to rest on.
ADD SOME PLANTS
To make your kid's space a breathable space at home, you can put some child-friendly and fun plants around their area. Finding a safe plant for the kid's play area is not that easy as you need to consider if the plants you will put are safe for kids or not.
Here are some child-safe and air-purifying plants that you can put on your child's play area:
Christmas Cactus- This is a houseplant recognized for its air purification characteristics. Christmas Cactus are non-toxic, so no harmful chemicals are getting on your kid's fingers when ingested.
Parlour Palm – Makes a great houseplant because it aides in the removal of harmful elements such as benzene and trichloroethylene.
Spider Plant- One of the easiest air-purifying plants to grow. Spider plants are known to effectively remove harmful chemicals from the air, such as carbon monoxide, xylene, formaldehyde, and toluene.
Boston Fern- Its air-purifying characteristics are beneficial to those who suffer from dry skin or irritably dry noses or throats.
PASS-THROUGH SPACE AND CORNER TO HOME OFFICE
The pandemic opened more opportunities to work from home. That is why more and more Filipinos are now shifting their open space at home as a home office so that they focus, perform and be productive.
Typical home office layout for open spaces is:
Sharing With a Bedroom- this is common in small houses. Wherein an employee works in their bedroom and uses a divider to separate relaxation and workspace.
Desk-Against-the-Wall Layout- this is the most common work-from-home layout wherein the desk is against the wall. This setup is perfect for open spaces such as corners.
Pass-Through Space- this work-from-home space layout is for those with limited space and has a space in the house such as hallways or pass-through.
It is also a must to create furniture layouts and floor plans. Decide what pieces of furniture to add and determine what part of the house will work as your home office, will it be on an open space corner, a pass-through space, or an open space in your bedroom, before you shop for your home office space.
To make a cozy and breathable home office you can also add the following to your furniture layout.
ERGONOMIC CHAIR AND SUPPORT PILLOW
Investing in a desk is essential, but getting an ergonomic chair is more important.
Ergonomic chairs are designed a little more elaborate than simple office chairs. These chairs address weak and pain points in the human body by giving more support and comfort.
An ergonomic chair that fits work-from-home set up should:
Has lumbar support and a shape that supports the lower back.
The height of the chair and the armrests are adjustable to avoid fatigue, eyestrain, and muscle aches.
The chair can be moved around or has wheels to prevent strain when moving around and reaching for things.
Aside from an ergonomic chair, you can also add a lumbar pillow to add lower back support. Its breathable center can stop the sweating in its tracks, and the memory foam interior aims to provide relief after sitting for long periods.
LAPTOP AND LAPTOP STAND
A laptop gives more flexibility than a stationary desktop. Laptops can be placed in your desired working area at home and when traveling or going to a coffee shop.
Nowadays, what matters to employers is that the laptop specs, such as storage space and RAM, are more than sufficient to run a daily task.
Aside from a laptop, it is a must to have a laptop stand. Using a laptop without a stand for a period can lead to posture problems that might eventually result in neck and shoulder pain and constricted muscles.
A laptop stand elevates the laptop screen closer to eye level which will stop you from hunching forward. Aside from this, having a laptop stand will reduce the airflow problems connected with the laptop placed on a flat surface.
MONITOR, KEYBOARD, AND MOUSE
Spending more time facing the computer screen requires having a larger monitor to work with the laptop. It can improve productivity and save time, especially when working on multiple programs that need constant switching.
Having a secondary screen allows organizing the tabs and programs better, and it makes cross-referencing data easier.
When using a laptop and a laptop stand having a mouse and keyboard to use is a good investment as the laptop's keyboard, and trackpad can cause wrist injury and posture problems.
AIR PURIFIER
Having an air purifier at your home office provides a lot of health benefits especially when you have allergies as it:
Air purifiers help you breathe easily as harmful particles like mold spores and bacteria are being removed from the air.
Air purifiers work to remove all airborne types of pollen that can cause irritations such as allergic rhinitis.
Air purifiers might help people fight allergies, especially during allergy season by purifying the air with allergens such as pollen and dust mites.
Protects electronic and digital equipment from harmful dust build-up as air purifiers can help eliminate excessive dust that may get into computers, keyboards, or laptops.
PLANTS
If you are not into air purifiers you can add and try nature's air purifier plants such as:
Bloomscape – A low-maintenance plant that is best for removing pollutants in the air like formaldehyde and benzene. It is also adaptable to varying lighting conditions, can bring life and oxygen to any room.
Snake Plant- Also known as mother-in-law's tongue. Snake Plant is best placed on home offices as it requires little attention and care. It is also an oxygen-producing houseplant, and it also removes air pollutants such as benzene, formaldehyde, xylene, and toluene.
ZZ Plant- is also an air purifier plant that is proven to remove extensive amounts of toxins such as xylene, toluene, and benzene from the air.
Aside from these plants, you can also add a Lucky Bamboo on your desk as it is known to attract positive energy that brings good health, peace, happiness, prosperity, longevity, and good luck.
FRAGRANCE LAMP AND DIFFUSER
Setting the tone of your home office with candles is therapeutic especially when you are having a stressful day, but a hectic schedule may make an open flame a safety concern. Instead, you can opt to use a fragrance lamp warmer that uses heat to melt the candle and wax from top to bottom to release a vibrant and clean fragrance.
Dry air can cause health problems such as respiratory ailments, skin irritation, and eye itching. To avoid having such, you can put a small air diffuser next to your desk. Using a diffuser is easy. All you need to do is get a relaxing oil that can calm your senses during a stressful day and drop some on the water and turn on the diffuser to humidify and purify the air while releasing a light fragrant that can give you a relaxing feeling.
There are still a lot of things that can be done and develop in an open space. Some of which can enhance the beauty of the house or maximize its space like, adding needed areas such as a study room for kids and a prayer room. To maximize these spaces you can check your family's needs, research, and be creative.
If you are looking for a ready for occupancy house and lot units where you can personalize and be creative with your home space, you can check out All Properties.
All Properties offers online property listing for ready homes, and lots for sale under one of the country's biggest and reputable real estate companies, Vista Land and Landscapes' subsidiaries, Britanny, Crown Asia, Camella, and Lessandra located in major areas nationwide including Ilocos Sur, Pampanga, Pangasinan, Antipolo, Cavite, Iloilo, and Cebu.