June 6, 2022
How to Become a Licensed Real Estate Agent and Broker in the Philippines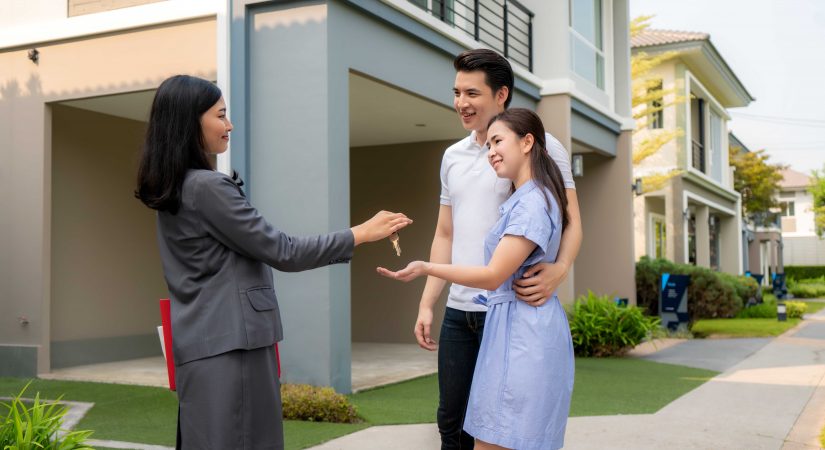 Real estate is one of the flourishing industries in the Philippines. Amidst the inconsistencies within the real estate market, the pandemic that caused many sellers to pull off their listings, and interest rates to hit a record low, Filipinos are still finding a career in this industry beneficial and profitable.
REASON TO START A CAREER IN THE REAL ESTATE INDUSTRY
Licensed real estate agents and brokers enjoy many perks in their chosen careers.
Financial Stability
Most real estate salespeople, whether a broker or an agent, if connected to a real estate company are being paid a stable monthly salary or income. Aside from this, they are also eligible to get commissions whenever they close a sale. Normally, real estate agents' rates per sale, if they are with a real estate company or a broker, can go up to three percent while those who are not affiliated and work as freelancers can get up to around five percent. Brokers, on the other hand, get as high a six percent commission whenever they close a sale. For example, if an agent closed a property worth Php 2,500,000 his commission would be three percent of it or around Php 75,000 less tax.
Network
In the real estate industry, you get to encounter, meet, and communicate with people from all sorts of life. Working in the sales side of this industry requires the salesperson to build rapport and know more about their client to be able to provide them the property that they need or want. Aside from this, satisfied homebuyers can provide or give their agents new customers, thus enabling an agent or a broker to create and grow a network of possible homebuyers or even friends.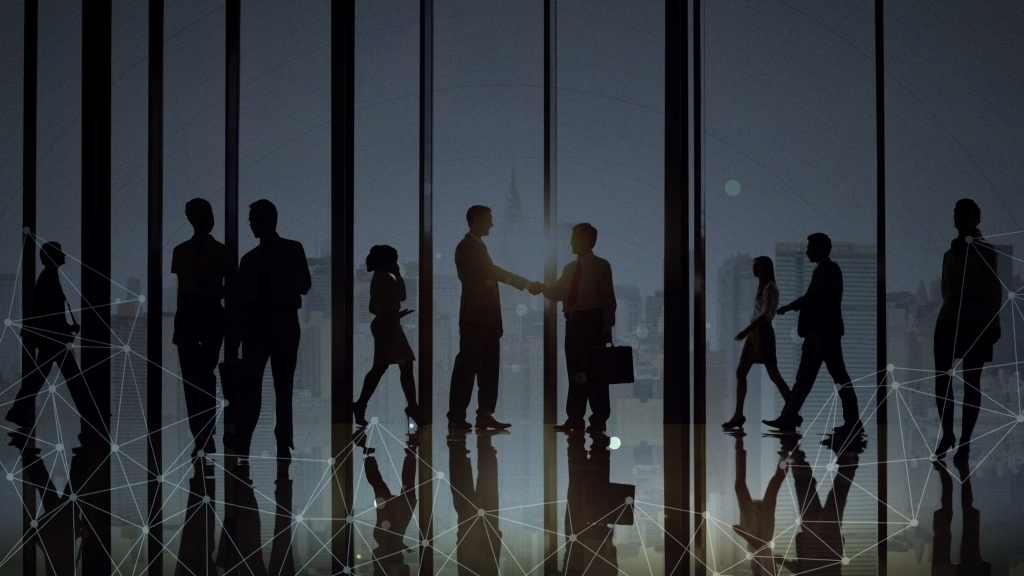 Easy Process for Real Estate Salesperson Accreditation
Becoming an accredited real estate salesperson is achievable, whether you finish college or not, you can be a real estate agent if you are a Filipino citizen, had a two-year residency or had finished 72 units in college, have a good moral character and did not commit any crime involving turpitude and have undergone training and seminar of at least twelve credit units in real estate brokerage. Real Estate Brokers on the other hand are required to go through a licensure examination at the Professional Regulation Commission.
How To Become a Real Estate Agent Philippines
According to Republic Act 9646 or the Real Estate Service Act of the Philippines a real estate salesperson is 'a duly accredited natural person who performs service for, and on behalf of, a real estate broker who is registered and licensed by the Professional Regulatory Board of Real Estate Service for or in expectation of a share in the commission, professional fee, compensation or other valuable consideration.'
It is also stated on the Real Estate Service Act that real estate salespeople are not required to take any qualifying examination from the Professional Regulation Commission or PRC. Instead of taking an exam the real estate salesperson should be accredited by the board provided or the PRC. To get an accreditation, the salesperson should meet the qualifications and comply with the set of requirements given by the board.
QUALIFICATION
1. Filipino citizen.
2. Must have completed at least two (2) years or 72 units of college.
3. Must be of good moral character and must not have been convicted with any crime involving moral turpitude; and
4. Must have undergone training and seminars of at least twelve (12) credit units in real estate brokerage.
REQUIREMENTS FOR ACCREDITATION
Original and Photocopy of NSO Certificate of Live Birth / Birth Certificate
Original and Photocopy of NSO Marriage Certificate / Contract (For married female only)
Original and Notarized Certificate of Educational Attainment on the Completion of at least two (2) years of college
Original NBI Clearance
Original and Notarized Certification of twelve (12) credit units on Real Estate Brokerage. (The Board released a memo on February 18, 2019, declaring that aspiring Real Estate Salesperson should attend a Real Estate Brokerage seminar for 12 hours as an entry requirement to be an Accredited Salesperson.
Aside from this, all interested parties aspiring to be an accredited Real Estate Salesperson must take a 12-units/ 12-hour Real Estate Brokerage seminar with an Accredited Real Estate Brokerage Training Provider.)
Photocopy of Broker's PRC License with 3 signatures (the supervising Real Estate Broker's PRC ID validity must not be less than 6 months upon application of salesperson's application or renewal)
Photocopy of Community Tax / Cedula
Duly accomplished application form.
Passport size photo on white background, with name tag below showing complete name.
Government Issued ID and/or any valid ID
STEPS IN FILING APPLICATION FOR ACCREDITATION AS REAL ESTATE AGENTS or SALESPERSONS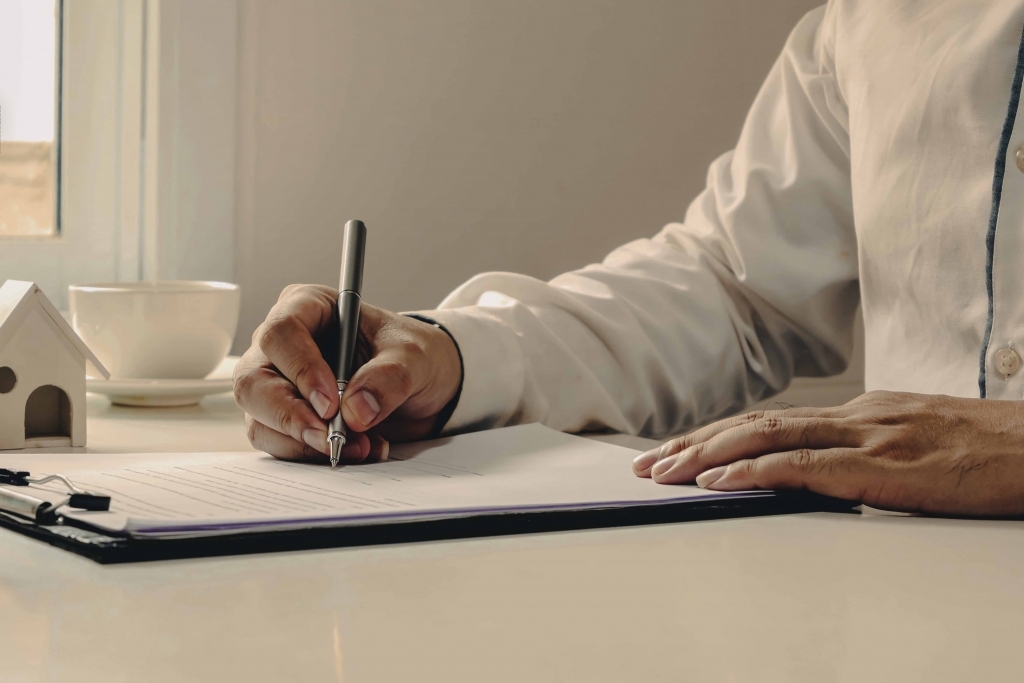 1. Fill-out application form together with required documents for pre-evaluation to the Application Division, (4th Floor Annex Building) at the PRC Central Office and regional offices processing counters.
2. Go to the Legal Division (2nd Floor, Main Bldg) for notarization.
3. Proceed to the cashier for payment of fee P450.00 (Ground Floor, Main Building) at the Central Office or Cashier's Window at the Regional Offices.
4. Proceed to the Customer Service Center for documentary stamp. (Ground Floor, Annex Building) / designated counter at the Regional Offices.
5. Submit duly accomplished application form and requirements to the Application Division (4th Floor Annex Building) / designated counter at the Regional Offices.
6. Verify status of application at the PRC website: prc.gov.ph (news & event)
LIMITATIONS AND RESTRICTIONS OF REAL ESTATE SALESPERSON
According to Republic Act 9646, Real Estate Salesperson shall be under the supervision of a Real Estate Broker. A Real Estate Broker, in the Philippines, owns a brokerage firm and is responsible for the management of ventures and activities that include writing contracts, managing a back-office, supervising financial transactions, hiring, and accepting salespeople or agents to represent buyers and sellers of real estate. Real Estate Brokers are more experienced as they can directly transact with the buyers and sellers and have undergone a licensure exam at PRC.
Being under the supervision of a Real Estate Broker, the Real Estate Salespeople as per RA 9646 have the following limitation and restrictions:
Real Estate Salespeople cannot by themselves be signatories to a written agreement involving a real estate transaction unless the real estate broker who has direct supervision and accountability over them is also a signatory thereto.
No real estate salesperson, either directly or indirectly, can negotiate, mediate, or transact any real estate transaction for and on behalf of a real estate broker without first securing an authorized accreditation as a real estate salesperson for the real estate broker, as prescribed by the Board.
A real estate broker shall be guilty of violating this Act for employing or utilizing the services of a real estate salesperson when he/she has not secured the required accreditation from the Board prior to such employment.
No salesperson shall be entitled, to receive or demand a fee, commission, or compensation of any kind from any person, other than the duly licensed real estate broker who has direct control and supervision over him, for any service, rendered or work done by such salesperson in any real estate transaction.
Violation of the provision shall be a cause for cancellation or suspension of the certificate of registration of the real estate broker unless:
1. There was actual knowledge of such a violation.
2. The broker retains the benefits, profits, or proceeds of a transaction wrongfully negotiated by the salesperson.
HOW TO BECOME A REAL ESTATE BROKER
It is also stated Republic Act 9646 that real estate professionals that want to be registered and licensed as real estate service practitioners such as Real Estate Broker, Appraiser and Consultant should undergo an examination as provided by the Real Estate Service Act. The examinations for the practice of real estate service in the Philippines are given by the Board at least once every year in places and dates that the Commission will assign.
For this year, the remaining schedule of examination for real estate professionals are the following:
STEPS TO BECOME A REAL ESTATE BROKER
1. GET A BACHELOR'S DEGREE IN REAL ESTATE MANAGEMENT OR REM
According to Republic Act 9646, a Real Estate Broker should have 'fundamentals of property ownership: code of ethics and responsibilities; legal requirements for real estate service practice; real estate brokerage practice: subdivision development; condominium concept; real estate finance and economics; basic principles of ecology; urban and rural land use: planning, development and zoning; legal aspect of sale, mortgage and lease; documentation and registration; real property laws; and any other related subjects as may be determined by the Board. In connection to this, The Commission on Higher Education or CHED issued Memorandum Order 28 implementing Bachelor of Science in Real Estate Management or BS REM to fulfil the educational requirement that is needed before taking a licensure exam at the PRC.
College and Universities that offer this course are as follows:
LUZON
METRO MANILA
ABE International Business College – Las Piñas Campus
Adamson University
AMA University
De La Salle-College of Saint Benilde
Gardner College
iAcademy
Lyceum of Alabang
Manila Business College Foundation
Manuel L. Quezon University
New Era University
Pamantasan ng Lungsod ng Maynila
Philippine Christian University
Trinity University of Asia
RIZAL
ABE International Business College – Cainta
STI College – Cainta
SOUTH LUZON
ABE International Business College – Lucena Campus
AMA Computer University – Batangas Campus
AMA Computer University – Lipa Campus
Batangas Eastern Colleges
Brookfield College, Dasmarinas
De La Salle Lipa
Emilio Aguinaldo College – Cavite Campus
Lyceum of the Philippines University – Cavite Campus
National College of Science and Technology
STI College – Calamba
STI College – Dasmarinas
St. Louis Anne Colleges
Westmead International School
Young Ji College
CENTRAL LUZON
St. Benilde Center for Global Competence, Olongapo
Systems Plus College Foundation, Pampanga
NORTH LUZON
University of the Cordilleras
VISAYAS
ILOILO
ABE International Business College – Iloilo Campus
Central Philippine University
Hua Siong College of Iloilo
Santa Isabel College of Iloilo City
AKLAN
CAPIZ
College of St. John Roxas
GUIMARAS
Guimaras State College – Main
LEYTE
Saint Paul School of Professional Studies
CEBU
University of Cebu
University of San Carlos
NEGROS OCCIDENTAL
University of St. La Salle
MINDANAO
GENERAL SANTOS CITY
Cronasia Foundation College
Goldenstate College
New Era University- General Santos City
Southpoint College of Arts and Technology
DAVAO CITY
Holy Cross of Davao College
University of Mindanao
OZAMIZ CITY
CAGAYAN DE ORO
Pilgrim Christian College
Xavier University (Ateneo De Cagayan)
PAGADIAN
BUTUAN CITY
Saint Joseph Institute of Technology
SAN FRANCISCO
Southway College of Technology
SULTAN KUDARAT
VMC Asian College Foundation
2. GET A LICENSURE EXAM
After acquiring the bachelor's degree, the next step is to take a licensure exam set by the Professional Regulation Commission.
Qualifications for the licensure exam are as follows:
Bachelor's degree in Real Estate Management (BS REM)
Must be a Filipino citizen, at least 18 to 21 years old, and of good moral character.
Has not been convicted of an offense involving moral turpitude with final judgment by a court of competent jurisdiction.
while the requirements needed are:
NSO / PSA Birth Certificate
NSO / PSA Marriage Contract (for married female applicants)
Transcript of Records with scanned picture and remarks "For Board Examination Purposes"
Valid NBI Clearance (First Timers & Repeaters)
4 pcs. passport size picture with complete name-tag in white background
Government Issued ID and/or any valid ID
Payment: Php 900.00
To date, Professional Regulation Commission allows two kinds of payment:
1. Over the counter at the PRC cashier office and UCPB.
2. Online payment via Landbank, BancNet, and GCash.
Application for licensure exams is done through PRC Online Services via https://www.prc.gov.ph with the following steps:
1. Click online application.
2. Read the terms of service and click the 'I agree' button if you accept the terms given by the board.
3. Register and fill out the form with your name, date of birth, gender, civil status, and other basic information required. Once done an email validation will be sent to your email address.
4. Open the email sent by PRC and click the 'Validate Email' button to be redirected to a page to validate your email. Input your email address and password then click the submit button. After successful validation, click the button to be redirected to the online services website of PRC.
5. Sign In to your account.
6. On the profile page, fill out your personal information.
7. Upload your photo.
8. Select the transaction for application by doing the following:
Click to select the transaction
Select Examination Tab
Select Name of Examination
Select Examination Type
Select Date of Examination
Select Place of Examination
Click to confirm the selection
9. Set the appointment, payment method and process the transaction.
10. Print the document of the exam application.
11. Go to your scheduled appointment.
Examination results are released at an average of 3 days after the last examination day and the results of the examination are published in newspapers of general circulation and can be verified on the PRC Website.
3. TAKE AN OATH AND START YOUR REAL ESTATE BROKER CAREER
Successful examinees will then register and sign in the Roster of Registered Professionals, wait for the date and venue of the oath-taking ceremony that the board will provide and start practicing your profession as a new Licensed Real Estate Broker.
All Properties
Looking for the best property investment? Visit All Properties and find the perfect home investment for you and your family!