November 7, 2022
House Paint Color Trends For Fall 2022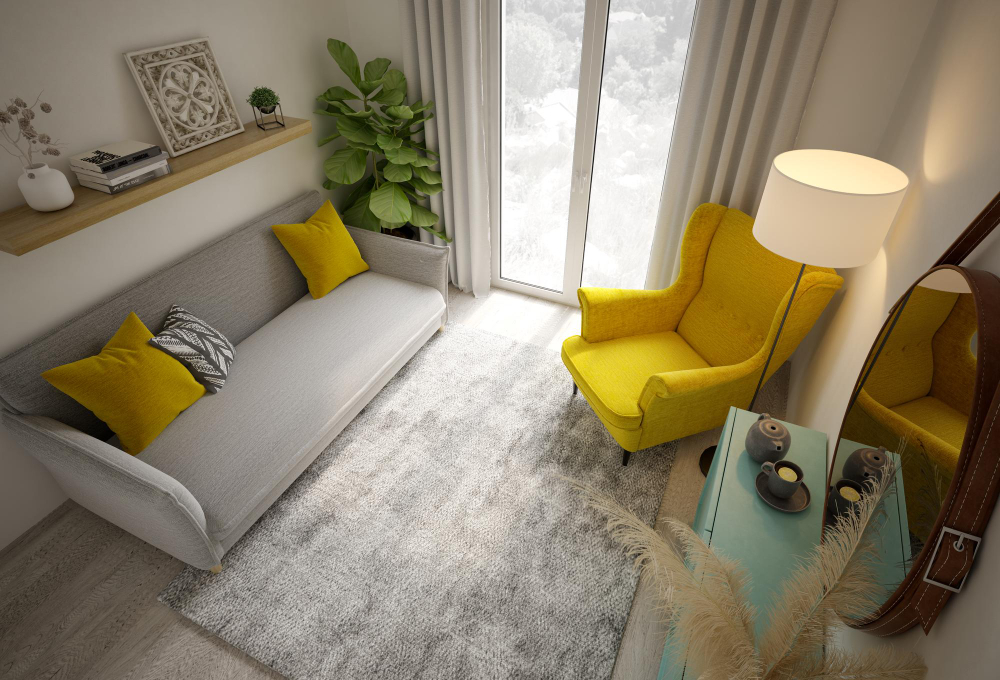 The fall season is just around the corner, and with it comes new trends in house paint color and home decor. To help you prepare for what's to come, we've compiled a list of the most popular paint colors this fall. From French blue to teal green and beyond, get ready to update your house style.
Interior Design Colors to try this Fall
Interior design colors are best imagined, discussed, and anticipated before they are experienced. It is true that colors have an uncanny ability to influence our moods, perceptions, thoughts, and even physical reactions. Colors can either invoke positive reactions or negative reactions depending on the individual's perception of the color.
We will be discussing the biggest paint color trends for fall 2022 from our trusted interior designer. Keep reading for more information about these colors as well as tips on how you can choose them in step with your personality and lifestyle.
French Blue
French blue is a soft, cool color that works well in homes with lots of natural light and walls painted with light colors. The calming effect of this shade makes it one of the most popular colors for bedrooms and nurseries. French blue also works well as an accent color, particularly when paired with other warm shades such as earthy beiges and browns or rich reds and oranges.
A few years ago, French blue was considered a bold choice for walls but today's homeowners are embracing it more than ever before—and for good reason! This soothing shade is perfect for those who want their home to feel calm without sacrificing style or elegance. For outdoors, you can try mixing it with other cool exterior paint colors such as light gray.
Golden Amber
Golden amber is a mix of yellow and gold. It's a warm color that can be used in living rooms, dining rooms, bedrooms, and kitchens. It's also easy to pair with other colors as it complements the same shades as well as other shades.
You can accentuate this color by using it with a complementary one like gray. For example, if you were painting your bathroom walls gold then adding some gray accents to the ceiling would give it more depth and contrast.
Mellow Yellow
This is a cheerful, fun color that works well in kitchens and bathrooms. If you're looking for more of an accent than a full room, this can also be a great choice for other rooms in your home. Yellow is also a good color to use in bedrooms and living rooms because it's bright enough to give your space some energy without making it feel too airy or modern.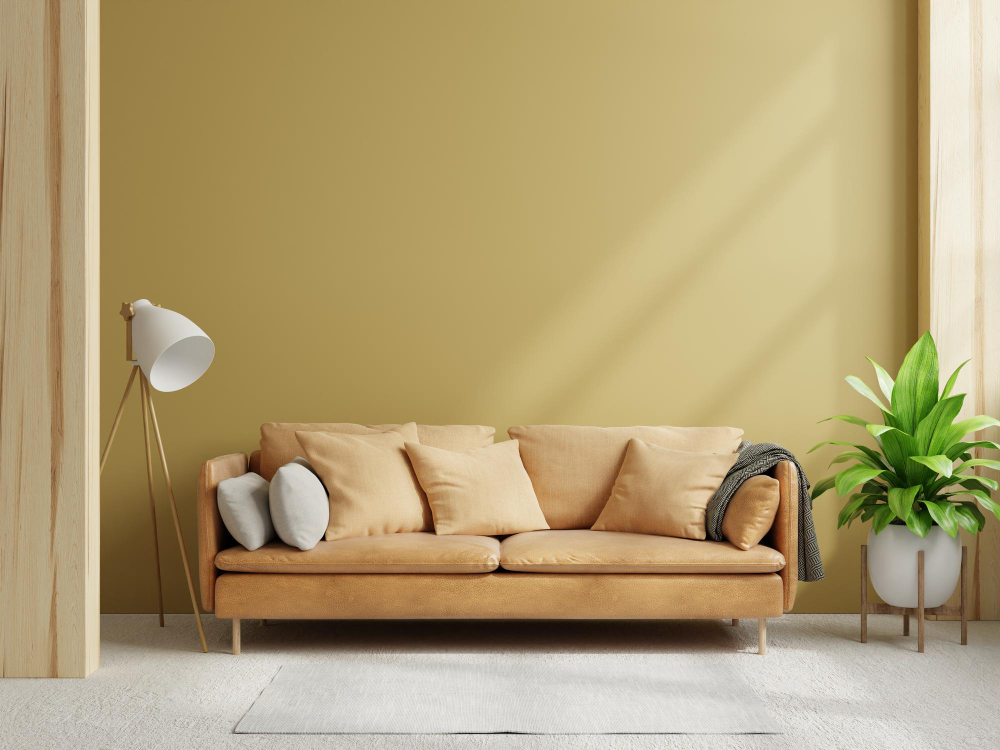 Navy blue
Navy blue is also a perfect color for fall, and it's ideal for the cold season as well. It can also be used during spring or summer, but it will look best when paired with other shades of blue such as bold blue rather than green or yellow.
Navy blues are deep and rich in tone and make excellent accent colors to complement lighter shades of gray, white trim, or black on your walls. This dark hue is a popular choice among interior decorators because it has a sophisticated appearance that works well with all styles of furniture, from rustic to modern designs.
Green apple
Green apple is a great color for any modern space and room. If you're looking for something that will work in your kitchen, this would be a good choice because it's not overly bright and vibrant like some other colors on this list. A lot of people think green is an unusual choice for a bedroom, but I personally feel like it can be very soothing and relaxing if done right.
Many designers have picked this shade of green as one of their favorites this year because it reminds them of nature—which makes sense since apples are fruits that grow off trees! You see this color all over Instagram right now with trendy influencers wearing it as an outfit or even on their walls. However, try to avoid painting all the walls the same color.
Eggplant Purple
If you're looking for a color that is deep and rich, eggplant purple is a perfect choice. It's also a great fall color because it's so complementary to the warm tones found in nature during this time of year.
Eggplant purple can be used on walls, ceilings, and even furniture pieces throughout your home. A fresh coat of this paint color may seem light at first but you may add more coating to saturate the wall. Eggplant purple goes well with natural wood elements in your home.
You don't have to paint your whole house in one color to make it feel new again! Paint one wall a different hue than the rest of the room; this will add visual interest and create an elegant focal point for any space.
Teal Green
If you're looking for a color that's bold and bright, but not so bright it will make your eyes hurt, then teal green is a great choice. Teal green has a very cool undertone which makes it ideal for fall. It also pairs nicely with other greens like sage and olive green, making it easy to create beautiful color schemes.
Teal Green is mostly used for interior walls rather than for outside spaces since the ideal exterior house colors are mainly neutral or cool.
Dark Red
Dark red is a bold and strong house paint color that makes a bold statement. It's popular this fall season, as it has been in past years, because of its ability to make your home feel cozy and warm, even when it's chilly outside. The bright reds are great for adding depth to an otherwise neutral room and can be made richer by adding some darker tones into the mix.
Dark reds are also appropriate for traditional homes that have gothic or Victorian elements because they go well with dark wood furniture pieces or antique accessories such as lace doilies or framed photos of loved ones who have passed on.
Try new styles for interior and exterior paint color ideas
This fall, it's time to try something new. Whether you're looking for a change such as adding new architectural elements or just seeking inspiration for your next home improvement project, we have some ideas that will help you make your house look its best and increase its curb appeal.
Paint style
Fall colors are often muted and earthy, so keep the house paint color on the lighter end of the spectrum and pair them with neutrals like taupe and gray.
Add texture
Top designers and color marketing brands suggest incorporating wood into your home design. Wood floors in all creams and whites are great choices because they provide natural warmth while still allowing pops of bright color to stand out.
Be bold
Try out a bolder color than you would typically go with; maybe even one that's unexpected! This can be as simple as painting your kitchen cabinets a shade that isn't traditional white but works well with other colors throughout the house.
Use unique decor items
The secret to making any space interesting is by adding unique pieces to it. Find fun art prints online or use old furniture pieces from thrift stores.
House Painting Designs and Colors
In today's world, there are countless different color schemes to choose from when decorating a home. The most important thing for any individual is to keep their options open and to explore as many options as possible with the help of an interior designer. Many house design tips online can play a vital role in guiding an individual through the process of selecting colors to fill the spaces of their home.