June 6, 2022
House Hunting Tips for the New Normal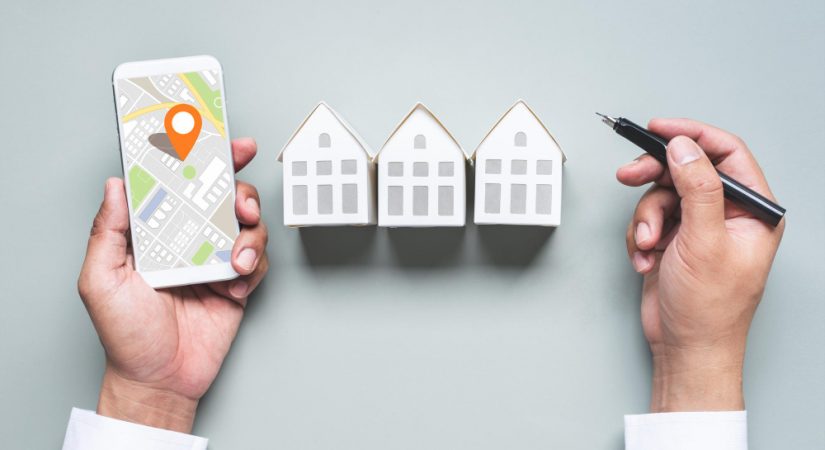 According to experts, there is no ideal time to start looking for a house to buy; begin house hunting whenever it makes sense to obtain one; this is one of the reasons why, despite the pandemic, Filipinos, particularly Millenials, continue to house hunt, buy, and invest in houses, lots, and properties.
In the middle of the pandemic, Millenials house hunt because they value homeownership for three reasons. The first reason is that real estate is a solid long-term and short-term investment. Buying and investing in real estate can bring significant returns for Millenials because property values rarely drop, especially if they are located in developing or growing areas. Additionally, properties may be rented or leased, generating cash for their owners. Second, attractive deals are offered by various developers around the country that Millenials do not want to miss out on. Lastly, the pandemic provided the possibility to work remotely, allowing Millenials to save enough money to purchase a home. Aside from that, Millenials are wired to live an active and healthy lifestyle, and because they feel constrained in the city, they have opted to buy homes outside the metro, such as in Bulacan, Cavite, and Pampanga, which are easily accessible from the metro.
NEW NORMAL HOUSE HUNTING TIPS TO START THE HOUSE-HUNTING PROCESS
Amid a surge in home buying and home hunting interest in the country, the real estate industry and home hunters have to do adapt to the changes brought about by our new normal situation.
Before the pandemic, home hunters often considered three factors when purchasing or house searching: money, location or neighborhood, and accessibility. However, with the new normal and the limitations of face-to-face connection, house hunting has become critical.
In this article, we will discuss several new normal house hunting tips for a stress-free house hunting process.
USE AN ONLINE PLATFORM TO SEARCH A HOUSE
Moving from one location to another to hunt house may need a lot of time, effort, and budget, especially with the new normal setup, as we have restrictions on going from one region to another, limited modes of transportation, and a rising number of cases of covid.
Nowadays, with the advent of technology, you may start the house-hunting process by checking your desired home utilizing an online platform such as All Properties. All Properties is the property listing platform that provides multiple listing services for home projects owned by Vista Land and Lifescapes companies such as Brittany, Crown Asia, Camella, and Lessandra. All Properties include lots for sale, as well as houses and lots for sale ranging in price from reasonable to luxurious price.
With property listings such as All Properties, you can get a sense of how the property appears by looking at the images associated with each one. A brief description of the property, including its location and proximity to significant enterprises in the region, amenities found in the neighborhood in which it is located, the size of the property, the number of baths and rooms, and the price of the property. A mortgage calculator is also available on each property's page to generate an estimate monthly, semi-monthly, weekly, and bi-weekly payment.
Aside from property listings, some real estate developers have house hunting apps, while others offer virtual tours of their residences on their property websites and use YouTube channels where they may show off their properties. With this innovation, house hunters may get a quick overview of the property before determining whether or not to meet with a real estate agent.
GET IN TOUCH WITH A REAL ESTATE AGENT
Despite the real estate industry's innovation in offering information about the properties that they market, contacting a real estate agent is still important.
A real estate agent's full-time job is to act as a link between buyers and sellers or developers. This means he or she will have instant access to all of the properties listed in the firm, as well as information about each property that isn't visible in property listings or virtual tours. A real estate agent can also explain during viewing or open houses the ins and outs of the property as well as make recommendations on which homes could suit a house hunter. They also have the information about the asking price of the seller or developer as well as how much house is after negotiating with the seller, the property value estimates and other deal-breaker information that you can't find online.
Furthermore, experienced real estate professionals who deal with the same contracts and conditions regularly and are familiar with the ins and outs of the processes of acquiring a property, from paying the reservation to the down payment and monthly payments, can explain and answer all questions that homebuyers have.
MAKE A CHECKLIST
Another convenient strategy to prepare for home hunting during an open house is to create a checklist of questions to ask the real estate agent about the property you are interested in. The checklist may include basic property information such as if is move-in ready, the number of rooms and baths like if you are considering a two-bedroom home or three bedrooms, storage space, the square footage of the property, the price of the property, its features such as its architectural style, amenities, and proximity of the property to school districts.
Questions, on the other hand, might range from general to specific. The general checklist comprises of broad questions you should ask to evaluate the overall quality of the house you're considering to the home buying process. This might help you get a sense of the property before going through a more detailed room-by-room checklist of your house must-haves.
CHECK THE SPECIFICATION OF THE PROPERTY ONLINE
Before speaking with a real estate agent, evaluate the dimensions, square footage, and layout of the property to determine whether it is the one you are looking for.
CHECK THE NEIGHBORHOOD OF THE PROPERTY ONLINE
Another house hunting tip that can save time is checking the neighborhood of your dream home. You can conduct an online search by entering the property's location and keywords such as Indang, Cavite developments to get a sense of the property's surroundings, such as potential noise from trucks, traffic, and trains, or to learn about developments in the area to determine whether the property's value will rise sooner. Various articles and information on the property and its neighboring neighborhood may be accessed from there.
Another way to get a brief idea about the surrounding of the property is by checking the same neighborhood or community made by the property's developer. By checking this you will have an idea about the architectural style of structure, comparable homes, and kind of neighborhood that this developer made.
You may also use Google Maps to digitally view the property's façade and get a basic sense of its surroundings.
FIND PROPERTIES THAT MATCH YOUR BUDGET ONLINE
When you begin looking for your dream house, it is critical to establish a housing budget, especially during a pandemic. This is critical especially for a first-time buyer. A steady financial situation can ensure that you will not have difficulty obtaining a home. That is why it is important to check and evaluate your credit and debt situation before getting a house or deciding to get a pre-approval mortgage from the bank. In addition, the sort of home purchase you can do will be determined by your budget.
You may obtain a general notion of what house fits your budget by looking at online product listings and property developer websites, as home values are usually listed there.
GET PRE-APPROVED MORTGAGE
Another tip before starting hunting a house is to get a pre-approved mortgage to know if you are eligible to make a mortgage loan and the possible mortgage payment you need to settle.
After acquiring a pre-approved mortgage, you will be given a mortgage preapproval letter. This is a letter from a lender that indicates the type and amount of loan you are eligible for. The lender issues the preapproval letter after evaluating your financial history, which includes fetching your credit record and score. Getting pre-approved for a mortgage allows you to look for houses within your budget and demonstrates that you're a serious buyer. Getting preapproved also assists you in locating a mortgage lender that will work with you to pick a home loan with an interest rate and other conditions that are suitable for your needs.