June 6, 2022
House Foreclosure: What You Need to Know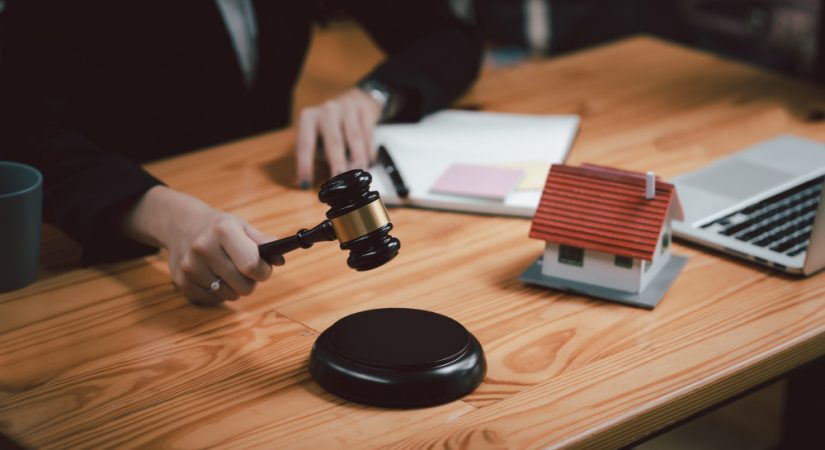 Real estate investing often does not necessitate purchasing it from the builder or developer. Acquiring foreclosure property such as house or lots may be a better alternative for more reasonably priced properties. Not only can foreclosed properties be less expensive, but they can also save you from the added stress that comes with the time-consuming process of purchasing real estate properties. However what exactly is Foreclosure Property and Foreclosure Action?
What are foreclosed properties?
Foreclosed properties are those that have been repossessed by lending institutions or the local government. Reposes occur when the titular owner of a property is unable to maintain with the periodic mortgage payment to a lending institution or the real property tax payable to the local government.
There are two ways to obtain a foreclosed property. The first option is to buy from a lender, such as a private bank or an insurance company. Prospective buyers can contact SPAV companies, which help banks sell off non-performing investments or foreclosures nationwide, through their websites or offices. The second option is to go through a government agency's foreclosure auction. Listings and auction schedules are available from Pag-Ibig and SSS, as well as government banks such as Land Bank and Bangko Sentral ng Pilipinas.
Investing and acquiring foreclosed property allows you to get properties for a fraction of their market value. Because of lower selling prices, foreclosed properties are appealing to homebuyers and real estate investors.
To purchase a foreclosed property it necessitates knowledge of the purchasing process as well as considerations that differ from those of a new development.
TYPES OF FORECLOSURE PROCESS UNDER PHILIPPINE LAWS
There are two kinds of foreclosure under the Philippine Law- Under Rule 68 of the Rules of Court or Judicial Foreclosure and Act 3135 or Extrajudicial foreclosure.
Judicial Foreclosure Process
Judicial Foreclosure is the first type of Real Estate Mortgage Foreclosure in a form of lawsuit. It's legal process is done by filing a complaint in the Regional Trial Court of the location of the mortgaged property. For example, if the property is in Metro Manila, the foreclosure filing should be done in Metro Manila as well.
If the court determines, after due notice and hearing, that the lenders is entitled to the relief sought, the court will issue a judgment ordering the borrower to pay the amount owed to the lenders. To avoid foreclosure the borrower has the option to pay the amount within ninety (90) days of the finality of the judgment, but not more than one hundred twenty (120) days. When a borrower fails to pay his or her obligation within 90 to 120 days the property covered by the Real Estate Mortgage will be sold at public auction to the highest bidder. Following that, the sale will be legally confirmed.
The proceeds of the property's sale shall be distributed as follows:
The cost of the transaction
The sum of the principal obligation and interest
Any junior encumbrances
If there is an excess, it will be returned to the borrower.
If there is a shortfall, the lenders may seek a deficiency judgment. This time, the deficiency judgment can be imposed on another of the borrower's properties.
Nonjudicial Foreclosure or Extrajudicial Foreclosure Process
With extrajudicial foreclosure or nonjudicial foreclosure the lender does not need to file an action in court; instead, he or she may simply file an application with the Clerk of Court to secure the attendance of the Sheriff who will perform the public sale. Legally, the sale cannot take place outside of the city or province in which the property is located.
The property would be sold through extrajudicial foreclosure through the Sheriff. In essence, the Sheriff and the lender have the legal right to act as the borrowers' agents. As a result, the borrowers must provide written authorization; otherwise, the sale is null and void.
Following the sale, to avoid foreclosure the borrower or his successors-in-interest may redeem the estate at any time within one (1) year of the date of sale. The redemption period is set at one (1) year. It CANNOT BE EXTENDED. The reason for this is to avoid prolonged financial instability ownership rights of the item sold.
HOW TO AVOID PROPERTY FORECLOSURE
It is always a good idea to notify your lenders of any current circumstances that prevent you from meeting your loan obligations. By informing your lenders of the situation and maintaining open lines of communication, you demonstrate to them that you truly intend to meet your obligations. If the lender is a private individual, a simple explanation that you experienced a temporary setback in your finances, such as unemployment, sent via Facebook Messenger will suffice.
Another option for avoid foreclosure is to restructure or refinance your loan. As a result, creditors would prefer a loan restructuring over a foreclosure. Obtaining longer payment terms would assist in lowering monthly amortization while the creditor maintains a performing and earning loan. You could consider also refinancing your loan with a different bank or lending institution. as well as longer payment terms and lower interest rates Monthly amortizations would be lower and more manageable as a result. This will work if you have enough time to complete the refinancing; if not, you will have to accept, as painful as it may be, that you must sell the property. The proceeds of the sale will be used to pay off the entire loan amount– that is, assuming the property can be sold for a price that is at least equal to the total debt.
TIPS FOR FORECLOSED PROPERTIES BUYERS
Determine the property's condition.
Foreclosed properties are sold "as is," which means the seller would not consider making any additional improvements prior to actually turning over or selling the property. That is why Pag-IBIG always encourages prospective buyers to inspect the property they wish to purchase before submitting an offer. Prospective buyers should always exercise extreme caution to look for structural flaws and pitfalls, as well as features such as plumbing and the house framework that may need to be repaired. These are added expenses to take into consideration when choosing a foreclosure homes.
Be familiar with the buy-foreclosed-property auction process.
When transacting with either a financial institutions, government agency or a private lender it is a must to know or be familiar with their buy-foreclosed-property auction process. For example, to purchase and acquire assets with Pag-IBIG Fund, they require documents such as Purchase Offer Form, Valid IDs, Special Power of Attorney (SPA) just in case the buyer cannot process the acquisition and someone will do it for him, and proof of income if you choose Long-Term Installment. For payment terms they have three options- Cash, Short Term Installment and Long-Term Installment and a reservation fee of P1,000 that is non refundable and transferable. Banks or other financial institutions, on the other hand, may allow you to search a property or a lot area from their current listing of foreclosures in the Philippines. Once you have selected a property and happy with its price, you can now check and verify its title, tax declaration, and inspect the estate. If you like the property, you can make an offer that includes the reservation fee. If your offer is accepted, some banks will include your reservation fee in your initial deposit. You can now obtain the documents required by the bank to process the purchase, as well as select your payment method which are normally cash payment in-house financing, or bank loan.
Partner up with real estate brokers and agents who are licensed.
Even though many buyers prefer to engage in the purchase of new property directly, others may choose to use the assistance of a broker. Working with accredited brokers provides buyers with peace of mind and ensures fewer transactional issues. This is especially important when attempting to acquire foreclosed properties that are being auctioned off by government agencies, as these agencies have lists of accredited brokers in their areas.
Be prepared to pay additional fees.
Buyers must bear additional costs when purchasing a foreclosed property, in addition to the selling price or the responsibility for monthly payments. These include real estate taxes, association dues in private properties or developments, and taxes and fees for property title transfer.