November 7, 2022
Home Staging Tips to Maximize the Potential of Your Sale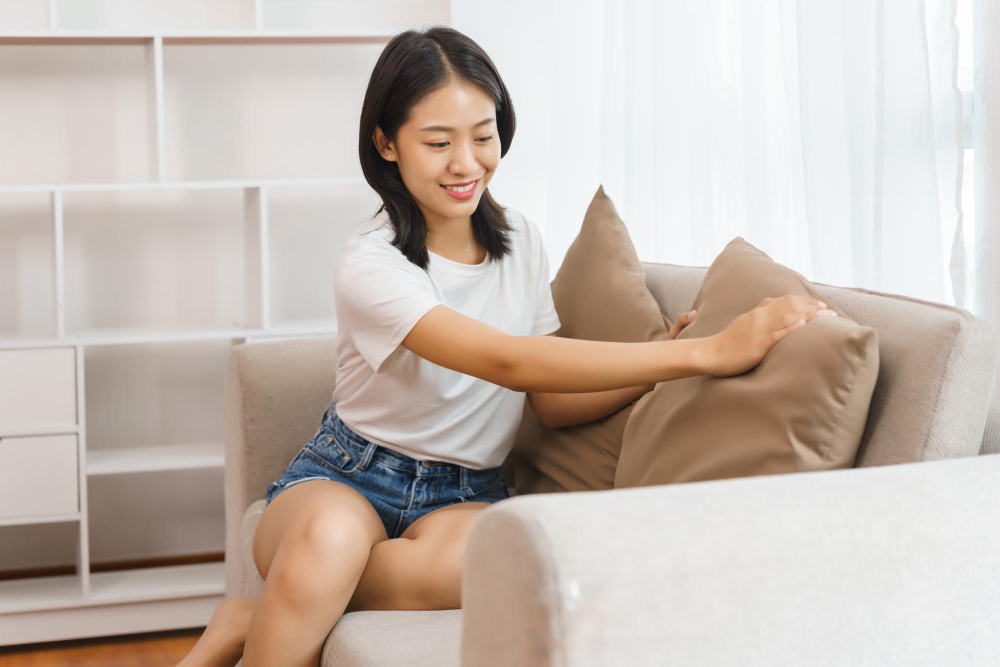 The most important thing to remember when home staging is that you are trying to sell it, not just make it look nice.
A home that looks great but has no potential buyers will not sell for nearly as much as one that has been professionally staged, even if it doesn't look perfect.
Tips For Staging Your Home For A More Successful Sale
Home staging is a powerful way to maximize your home's potential and get it sold faster. It involves making some minor changes that can have a big impact on how buyers perceive the space.
It can make or break the sale of your property. If you want to get top value for your home, it is imperative that you stage it properly before putting it on the market.
Depersonalize your space.
When you are preparing your home for sale, it is important to remove all of the personal belongings that may make buyers feel uncomfortable. If a buyer sees a picture hanging on the wall and they know it's of you and your family, they might be less likely to buy the house if that photo inspires feelings of longing or regret.
It's also best to take down any posters, photos, or memorabilia that may have been up since college days. These items can remind buyers that they aren't buying just a house but rather a living space with memories stored within it.
The same rule applies to large pieces of furniture (indoor and outdoor furniture) that do not fit in certain rooms such as an oversized dining table which would look great in your new home but would not work well in an average-sized dining room.
This can create an awkward feeling for visitors who wonder why you had such large furniture when there was no way for them to sit around it comfortably during meal times. The same goes for entertainment centers; if they are too big for your space then leave them out altogether so a potential buyer doesn't feel like their stuff isn't going to fit into their new home.
Paint walls a light, neutral color.
When choosing a color for your walls, it's important to keep in mind that the color you choose will have an effect on the size of your room. In general, lighter colors make a room appear larger to most buyers, while darker shades make it appear smaller. So if you want to make your home look larger than it is (which is often desirable), consider using a light neutral color such as beige or gray on all four walls.
On the other hand, if you want to draw attention away from some areas of your space and direct focus towards others (like an accent wall), consider using complementary colors (such as red and green) or monochromatic schemes such as blues or purples.
Decorate with mirrors to make a room look bigger.
If you are trying to save on home staging cost, mirrors are a great way to make a room look bigger. In fact, they can be used in a variety of ways to make your home more appealing. Mirrors make rooms look more open and spacious.
They reflect light, so if you're looking for more natural light in your home, mirrors can help bring it in. Also, with the right placement and styling of mirrors, you'll be able to add elegance to any space.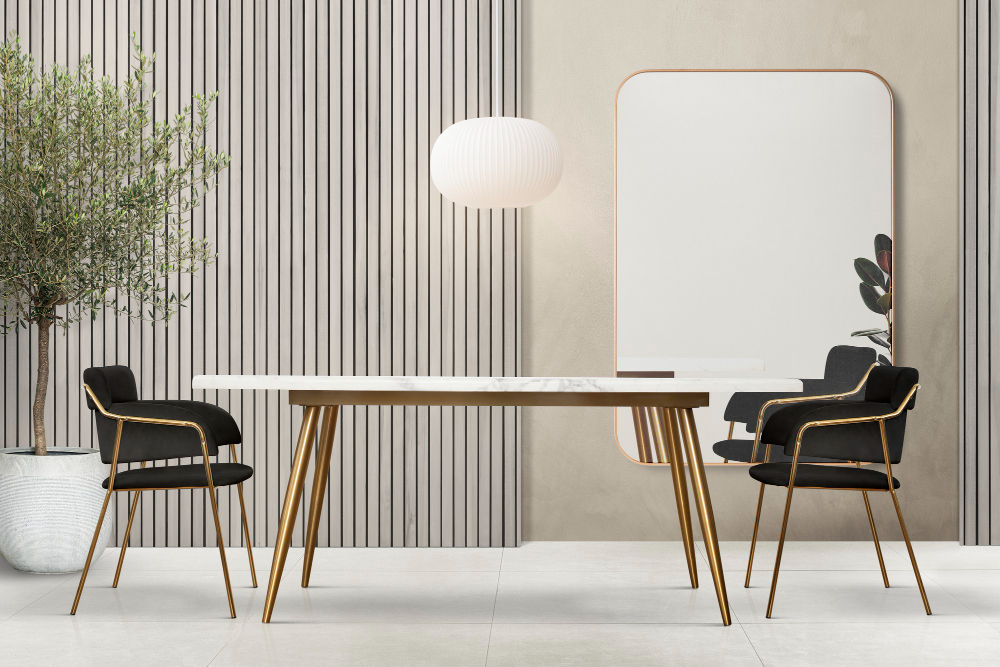 Fix up the front door and porch to create an inviting entryway.
In the home staging process, it's important to make sure your front door looks inviting. Start by painting the door a neutral color like white or gray to help brighten up the space. Next, replace any locks and hardware so they are modern and secure; this will give prospective buyers confidence that they can feel safe in the house with their families.
Clean the windowsills, sills, and frames so that there is nothing sticking out of them when viewing from the street. Also, clean your porch area thoroughly and add plants or a potted plant for some greenery–this can really add an extra touch of class.
Finally, adding welcome mats at both entrances is a great way to show off your style without going overboard with accessories.
Hide trash cans and storage containers from potential buyers
If you have a lot of clutter, a messy-looking house can be an easy way to turn off potential buyers. A home that's too cluttered can make it look like there's not enough room for everything—or as if there isn't enough space for the people who live there.
Of course, hiding your clutter doesn't mean you should abandon all hope of selling your home in this market. There are plenty of things you can do to make your house look more appealing without spending thousands on renovations or hiring a professional home staging service and professional home stager for help.
For example, trash cans and storage containers should normally be hidden from view when staging a home. Toys and other kid gear should also be tucked away before showings so they don't draw attention away from the decorating choices you made when staging your own living spaces with neutral furnishings and color schemes.
Organize bookshelves for a sophisticated look, and sort hardcovers by size and color.
As a real estate agent, one of the easiest ways to make your home look more organized and sophisticated is by displaying bookshelves in an orderly fashion. A neat, organized bookshelf says "this person has it together"—it's the same principle as buying a bookcase instead of just stacking them up on top of each other.
If you've got a lot of hardcover books, sort them by size and color (for example all hardcovers with red covers go together). This is also great for displaying decorative boxes or other small items that might be cluttering up your shelves.
Display throw blankets neatly on furniture.
You can find display blankets in a variety of colors and textures, so don't be afraid to use different colors and materials to add interest. Just make sure they are clean, as stains will make your house look dirty and unkempt. It is also important that the throws you choose aren't too heavy or bulky—they should complement the room instead of taking away from it. Make sure not to overdo it with throw pillows.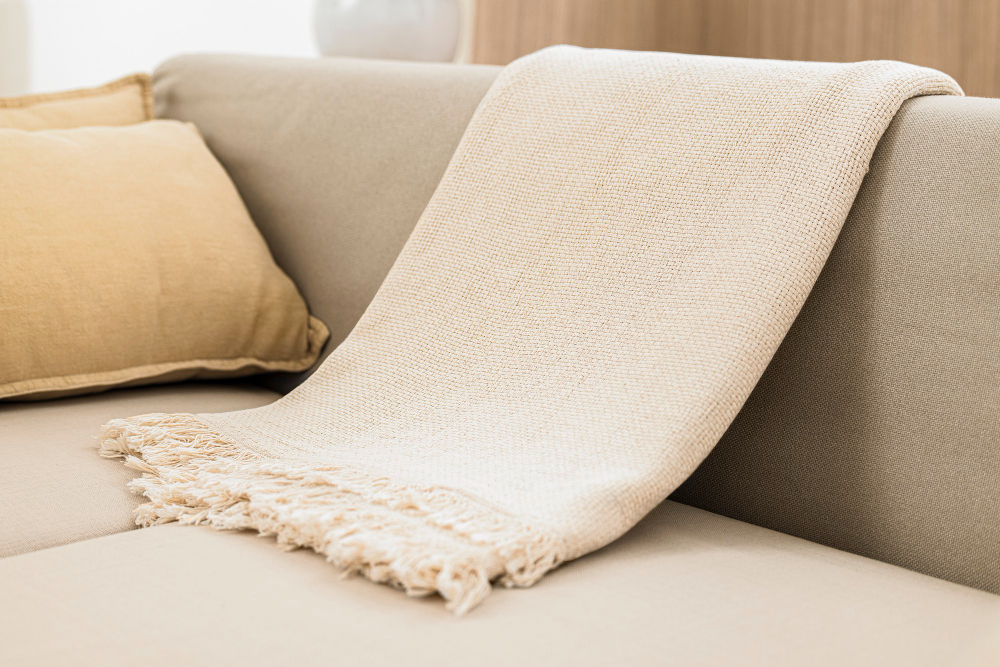 Put away pet items like litter boxes, food dishes, and toys.
If you are a pet owner, consider the following tips:
Keep pets out of the staging.
It's best to keep your pets away from any areas where buyers agents will be walking through your home. Even if your dog is well-behaved and friendly, it's just not appropriate to have him trotting through an open house with a resident buyer.
Don't let them play on the furniture.
Pets are going to get bored while you're gone during showings, so it's not uncommon for them to chew on things—including expensive wooden tables or even padded chairs! Remove any temptation by keeping toys off of surfaces that might be damaged by teeth marks before putting them back once everyone has left.
Don't let them get into trash cans or litter boxes.
Many people are turned off by the smells in their homes. That means making sure there aren't any garbage cans overflowing, dirty litterboxes, and stinky garbage bags lying around.
Move your furniture 6-12 inches away from walls to make rooms look bigger.
If you're worried about the walls or baseboards, don't be. You want your furniture to be at least 6-12 inches away from the wall. This will allow as many potential buyers to see that the room is spacious enough for their needs, and will also allow them to walk around the room without banging into anything. A little extra space between your furniture and walls also gives buyers more room to move around — which is always nice when someone is looking at a potential new home.
Replace all light bulbs with daylight bulbs that are bright white in color.
Many professional home stagers recommend using daylight bulbs. Daylight bulbs are more energy efficient, brighter, and much more pleasant to look at than regular bulbs. This not only makes your home look better but also makes it safer for people with photosensitivity. The light from a daylight bulb is closer to natural sunlight and makes it easier for you to see clearly in all areas of your home.
In addition, these bulbs last up to eight times longer than regular incandescent bulbs so you won't need to worry about replacing them any time soon.
Enhance natural light in your home
Enhance natural light in your home by pulling back drapes and clearing windowsills of clutter. You can also try these:
Pull back the drapes or blinds to maximize the amount of natural light that enters every room.
Clear all surfaces near windows, so it appears as though there is nothing blocking the view outside your home.
Use window treatments to make a room look more spacious, but also be sure to keep them open so you can take advantage of any natural light entering through those windows.
These simple tips can help real estate agents sell a house more quickly
The more appealing your home is to potential buyers, the faster you will sell it. Sometimes the most obvious things we forget about when selling our houses are the extra touches that can leave a lasting impression on potential buyers.
To help you sell your home as quickly as possible and for the highest price without needing a professional staging company, be sure to give these tips a try.
We hope these tips will help you sell your house more quickly and for more money. The most important thing is to remember that staging is not just about making your home look pretty, it's about helping buyers imagine themselves living in the space and making it feel welcoming.