November 7, 2022
Home Remodeling: Top Outdoor Spaces Upgrades You Need to Consider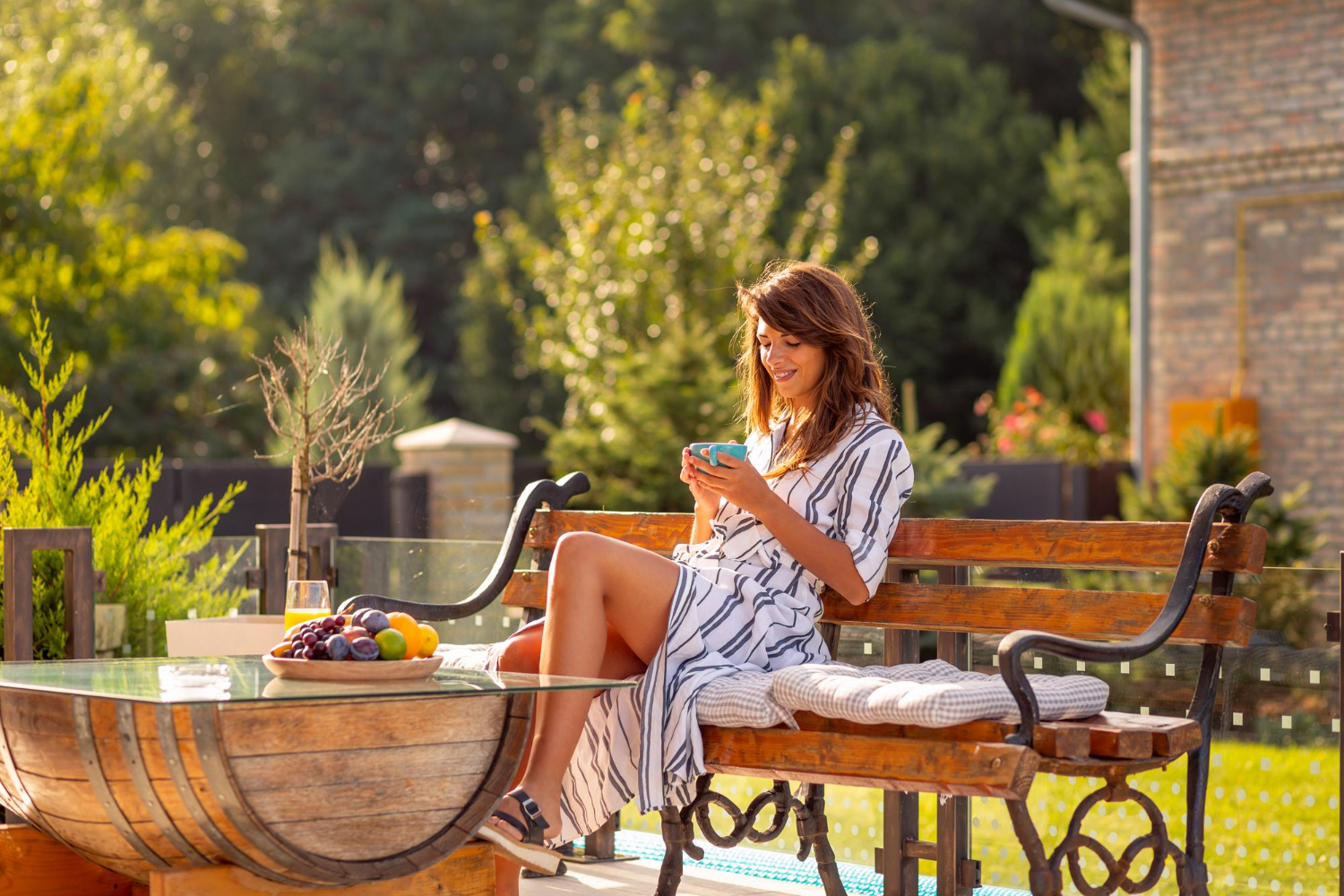 Outdoor spaces in your home can be just as important as the inside of your house. It is important to maintain them and make sure they look great at all times.
There are many different things you can do to make your outdoor spaces look great and add value to your home. Some of these include installing a new deck, adding plants around the perimeter of your yard, or even just adding some lighting for nighttime use. These will all help add another dimension to both the inside and outside of your home by making it more functional for everyone who lives there.
Why do you have to upgrade your outdoor space?
The exterior of your home is an extension of your living space, so it's important that you look at it as a place to enjoy with friends and family. When you're planning to upgrade your lush oasis outdoors, there are several things that you should consider:
Tips for Outdoor Home Remodeling
Outdoor Kitchen
If you have the space, an outdoor kitchen is a great way to entertain. It's not just for summer—you can use it year-round, and it's useful for cooking, entertaining, and relaxing.
Cooking
If you like to cook with friends and family, consider adding an outdoor kitchen with bar stools or seating at the countertop so everyone can enjoy watching whatever you're preparing together. Choose simple outdoor kitchen cabinets to avoid wasting space.
Entertaining
Some kitchens have built-in appliances that include grills and refrigerators. Others may require additional equipment that will provide more options for food preparation.
Relaxing
A gas grill makes it easy to cook out on your deck or patio without having to warm up the whole house. You can also keep drinks chilled in an ice chest so they're always at arm's reach when having drinks while enjoying the fresh air. Find a small outdoor kitchen island that has these features.
Pool with Deck
A pool and deck are two of the most popular outdoor space upgrades and for a good reason. In addition to adding property value to your home, a pool can provide you and your family with hours of fun. It can also be used for exercise or relaxation purposes, so it's important that you find one that fits into your lifestyle. Pools can be built in a variety of shapes and sizes or even integrated into landscapes such as rolling hillsides.
Decking materials are also available in many different styles; some examples include wood (cedar), composite materials (plastic), stone/clay tile finishes, or pavers made from recycled materials like cardboard or plastic bottles.
Landscaping
Landscaping is an excellent way to add value to your home. There are many ways to do landscaping, depending on the size of your yard and the space available. You can create a garden or plant trees and shrubs. If you have a small yard, consider adding raised planters around the perimeter of your property and a large plant as a focal point. A large expanse of grass may look nice, but it's not very functional if you don't have children or pets who will be spending time playing in it regularly.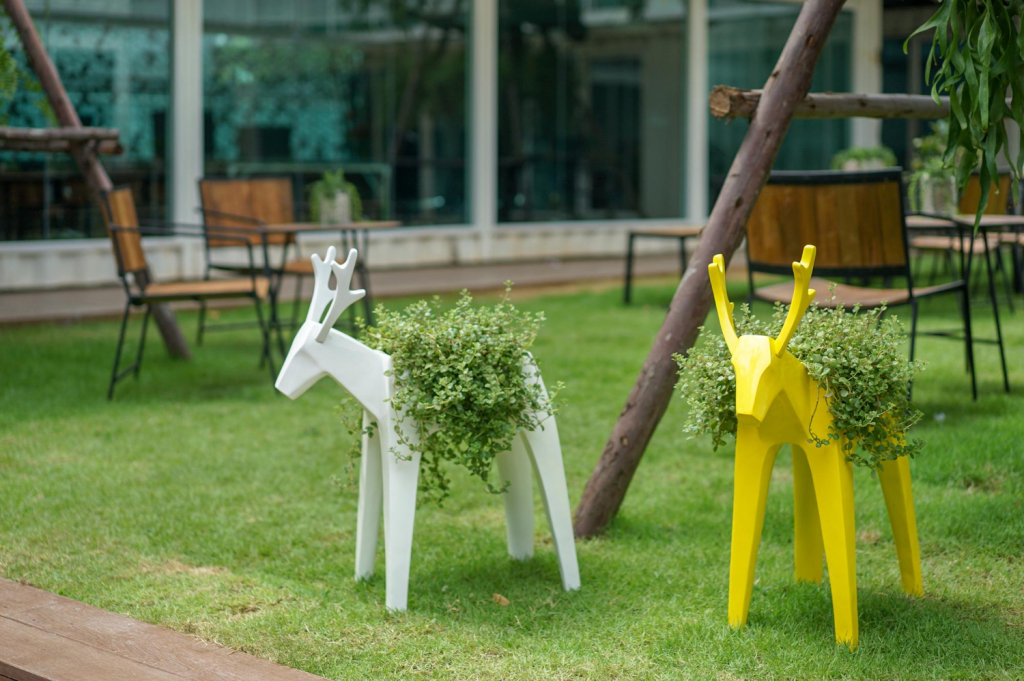 If you have the space available, consider putting in an outdoor area with lounge chairs where friends and family can gather for entertaining purposes during warm weather months.
Retaining Walls
Retaining walls are structures that support an earth embankment, terrace, or retaining floor. They can be made of many different materials and have various shapes, including flat panels and curved forms.
The main purpose of a retaining wall is to keep the soil from sliding down and causing structural problems with your home or property. Building one will also reduce erosion while adding value to your house if you're planning on selling it at some point.
They can be built in a variety of ways: quick-setting concrete blocks, wire mesh stone block panels (concrete with mesh), or poured concrete poured into metal frames that look like rebar cages (a popular choice). However, depending on where you live there may be restrictions on what type of material you can use depending on local codes and ordinances.
Most Important Things to Remember in Outdoor Home Renovation Ideas
Let's not forget that, as with any home renovation ideas and improvement project, you need to be prepared to spend lots of money. Make sure you have a budget and stick to it. If you are doing it yourself, make sure you have the right tools for the job. If you are hiring someone to do the work for you, make sure that person has all of the necessary tools and equipment before starting any projects so that costs don't get out of hand or things don't get damaged in transit or storage during construction.
Also, remember that any outdoor space improvements should be durable enough for whatever climate zone they will be living in. If possible, try out some outdoor home remodeling ideas and items before buying them.
Designate the space
Once you've decided on the outdoor space you want to overhaul, it's time to think about what your goals are for that area. Are you looking for a place where you can relax with friends? Or maybe something more specific, like an outdoor room designed specifically for entertaining? Whatever those may be, ensure they align with the amount of space available in your backyard. And while most people think they need more outdoor rooms than they do, if there isn't enough power or water available in the area where you plan on doing your remodel, that could be a deal breaker.
Also, keep in mind how much storage space will be needed for all of your materials as well as any required tools during construction and maintenance.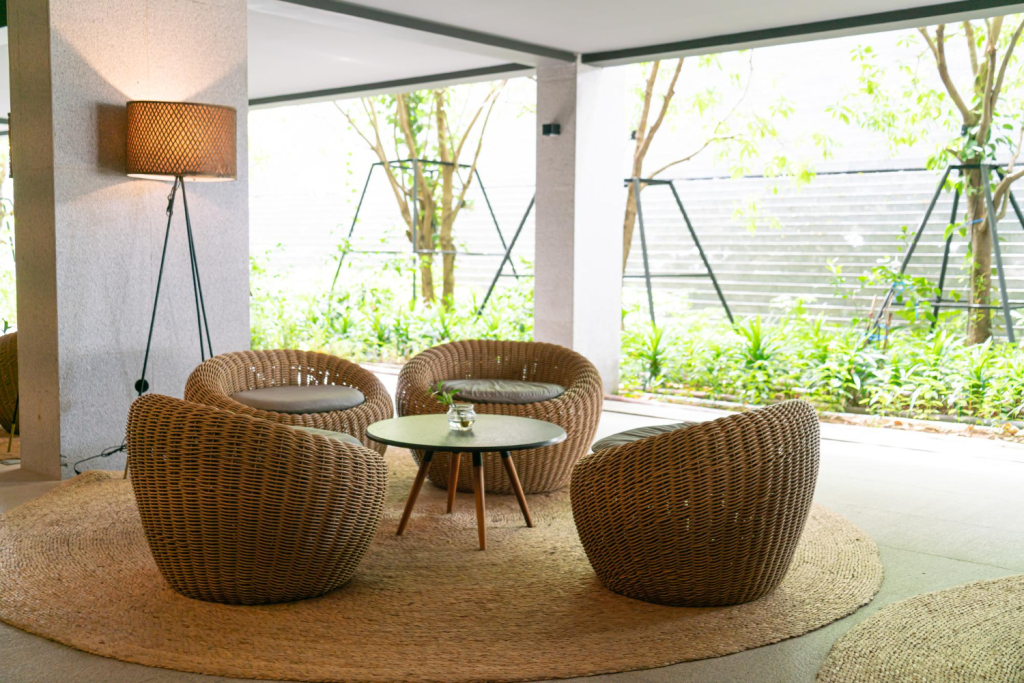 Plan, plan and plan some more
Planning is the most important part of any home remodel and design ideas, so you want to make sure you have a good idea of how much you can spend and what features are most important to you. It's also important to think about who will be using the space, including family members and pets. This way, you can create a space that not only meets all your needs but also reflects your style, such as an outdoor family room.
You'll want to start by making a list of priorities—things like size, color scheme, and budget—and then create an outline of all the elements that need to be considered before breaking ground on any project. You may come across details as time goes on, but this initial process will help keep things moving forward in a timely manner while keeping costs down at the same time.
Create a budget
Next, create a budget. This is the most important step in any remodeling project, and it's especially critical when you're working on an outdoor space that will be used multiple times throughout the year. As you get started with your budgeting process, make sure you have enough money to complete the project—and then don't forget about other costs such as labor which can vary depending on who does it, materials and supplies, permits or inspections needed for the job and even moving expenses if your new outdoor area requires relocation of items currently stored there.
If you aren't sure if your goals are within reach financially, talk to an expert about getting financing options or consider asking for help from family members or friends who might want a say in how this renovation turns out.
Make your outdoor room an extension of your home for entertaining or relaxing
Making your outdoor spaces an extension of your home is a surefire way to create a space that is inviting and comfortable. Be sure to have a budget in mind before you start, and don't forget to factor in things like tools and materials into that budget. If you don't already have the right tools for the job, now might be a good time to invest in them! And remember having someone with experience on hand for something as complicated as remodeling can make all the difference.
To sum up, these are just a few things you can do to make your outdoor spaces look more beautiful and functional. It's important to think about how these upgrades will affect the overall design of your home as well as how they'll work together in harmony.