January 7, 2022
Home Buyer's Guide to Master-planned Communities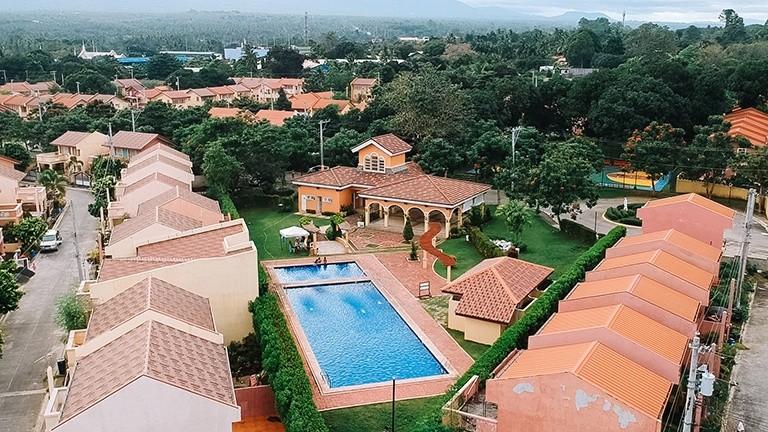 Finding the best location for your dream house or real estate investment is critical because it determines the property's accessibility, neighborhood, traffic within the area, socio-economic level and proximity to business districts and commercial areas, and, most importantly, the market price of the property or house and lot and home demand.
Nowadays especially with the pandemic accelerated effects in the country, Filipino home buyers seeking to buy properties in master-planned communities to build their dream homes or invest in and believe communities like these to be an ideal place or sanctuary for their family and investment, here's why.
WHAT IS A MASTER-PLANNED COMMUNITY?
There is no agreed-upon definition of master-planned communities. In fact, master-planned communities have been known by a variety of different names over the years, including new towns, model cities, planned communities, and planned residential buildings.
Most master-planned communities may have a uniform design aspect while allowing for some variation in design styles, home sizes, pricing, and lot sizes to appeal to diverse parts of the market and allow for the variety that may assist create a sense of community. Although master-planned communities are typically constructed by a single company, many developers will allow individual builders to establish these smaller subdivisions so that each one is distinct and offers residents something different from the others.
A master-planned community, sometimes known as an MPC, is a big, planned residential area. Unlike most residential complexes, MPCs are generally self-contained mini-cities with significant recreational, educational, and other amenities.
Recreational amenities such as golf courses, pools, walking paths, and lakes are common in high-end master-planned communities. In the Philippines, the most common amenities of master-planned communities are parks or play areas for kids, basketball courts, clubhouses, bike trails, walking trails, tennis courts, and swimming pools or community pools. They frequently have their own school systems, neighborhood shopping centers, dog parks, retail, business districts, and commercial areas, other amenities found in a normal suburban town and some even have employment centers or business processing outsourcing or BPO hubs.
Many MPCs are in close proximity to large cities. Camella Homes is an example of this since it is strategically located near significant cities, metropolitan areas, urban areas and suburban regions around the country.
The main development concept of an MPC is that a developer will purchase a large plot of land or residential land and eventually sell it to residential or commercial developers to build up the community over time.
People may opt to live in an MPC for a variety of reasons. Because master-planned communities are generally self-contained in terms of access to commercial amenities, homeowners frequently have everything they need within a few minutes drive of their houses. MPCs are often intended to be areas where inhabitants may live, work, and shop without leaving.
WHY INVEST IN MASTER-PLANNED COMMUNITIES?
A master-planned community is a distinct sort of real estate business strategy that offers several compelling benefits to long-term investors as MPCs are intended to initiate a value generation loop. And, while there will undoubtedly be some difference amongst communities, the fundamental notion is as follows:
The MPC's developer purchases hundreds of acres of undeveloped but useable property.
The developer first sells a tiny section of the property to homebuilders, who then build residential communities on it.
Commercial properties are in high demand in these areas. A convenience store, convenience shop, corner store, or corner shop that stocks a range of everyday items such as coffee, groceries, snack foods, confectionery, soft drinks, tobacco products, lottery tickets, over-the-counter drugs, toiletries, newspapers, and magazines may do well if it is the only business of its sort in a new community. As a result, the developer either constructs these properties or sells land to commercial developers.
Because the presence of these facilities increases the value of the remaining property, the MPC developer sells some more of the land to homebuilders at the now-higher worth.
This cycle continues, and as the population expands, so will the need for increasingly valued facilities. Office skyscrapers, sports arenas, and big shopping areas may be found in some of the largest MPCs. An MPC can take several decades to completely develop.
ADVANTAGE OF GETTING A MASTER-PLANNED COMMUNITY
Master-planned communities are intended to appeal to a certain lifestyle, so they feature all of the facilities and conveniences that homeowners value. From landscaping to steady property prices, here are the advantages of purchasing land in a master-planned community.
Get Immediate Curb Appeal
When you purchase land in a master-planned community, it includes a manicured and well-maintained entrance and roadways. You won't have to bother about gardening, mowing, plowing, or maintaining common spaces. This instant curb appeal is not only lovely to come home to, but it may also increase the value of your property.
Purchase ready-to-build land
When compared to other plots for sale, purchasing land in a master-planned community offers one additional advantage: it is ready for immediate building. The homesite will be pre-wired for utilities such as electricity, internet, and water, as well as conveniently accessible for construction equipment and supplies, so you won't have to wait long to begin building your dream house.
Make the Most of a Builder's Network
When you purchase property in a master-planned community, you receive access to a unique network of local connections. Because they are already a part of the local environment, these communities frequently have associations with custom house builders, contractors, and local suppliers that may assist you with the home-building process.
Keep Your Privacy and Security
Your master-planned community's maintained entry will most likely contain a gate for security and seclusion. This reduces non-essential traffic, leaving your surroundings calm and serene. Purchasing land in a gated community allows you to enjoy the natural beauty that surrounds your house without interruption.
Live in a Master Planned Low-Density Community
Master-planned communities are intended to provide a peaceful living for the foreseeable future. Each big homesite is meticulously planned to provide low-density living, allowing you and your family to stretch out.
Go on Trails and Open Space Explorations
Many master-planned communities make unique use of land by including private paths and open space for residents to enjoy. Consider spending each morning exploring new trails that provide exercise, fresh air, and a distinct perspective of the nature surrounding you, or taking an evening stroll to watch the sunset over the far hills.
Make Friends with Your Neighbors
A close-knit community is another perk of purchasing land in this sort of area. People who enjoy its unique position, spectacular scenery, open space, and isolated atmosphere flock to low-density master-planned communities. When you make these residential neighborhoods your home, you'll be surrounded by individuals who share your values.
Profit from Stable Property Values
Master-planned communities make a significant contribution to property value stability. From the well-kept entryway and roads to the collection of other high-quality customized houses in the community, the majority of property in this community retains and grows in value. Buying land in a master-planned community might be a terrific option if you want to invest in property that will always deliver a strong return as housing demand or the housing market in master plan areas rarely go down.
Take Advantage of What Makes Your Master Planned Community Unique
Every master-planned communities offer many benefits that appeal to a certain lifestyle, such as an ideal location, outstanding landscapes from each homesite, manicured pathways and open space, communal areas, fitness center, swimming pool area, and so on
MASTER-PLANNED COMMUNITIES
Lumina Homes
Lumina Homes, Vista Group's affordable housing division aimed at middle-income Filipinos, was established in August 2012. It is a self-contained master-planned residential neighborhood with facilities such as a community center, basketball court, small gardens, and a playground. Lumina purposely constructed institutions where its residents can quickly access thoroughfares, transportation hubs, shopping malls, commercial centers, schools, hospitals, and business and leisure facilities, ensuring that they live in luxury and providing every Filipino with pride of homeownership. Lumina has more than 50 projects in critical locations around the country.
Brittany
Brittany Corporation is the first to create and implement dream luxury home communities that provide luxury villas and residences with character and sophistication in their theme appeal. The luxury communities of Brittany bring the world's most beautiful sites and regions closer to the homes of the lucky Filipinos.
Brittany was a pioneer in thematic communities, with projects showcasing some of the world's most unique Italian architecture, Swiss designs, and American Country Style layouts. These luxury homes are carefully located near key enterprises such as commercial establishments, schools, hospitals, and grocery stores, and are conveniently accessible by major highways and road networks.
Brittany's luxury homes are among the country's most desirable areas, with names like Promenade, Georgia Club, Belle Reve, and Augusta in Sta. Swiss-inspired villas in Crosswinds Tagaytay, San Franciscan-themed mansions in Sucat, Muntinlupa, and Italian-inspired luxury homes in Vista Alabang.
CAMELLA
Camella Homes by Vista Land is a well-known Filipino home brand and developer that has been in business for over four decades. Camella was called after the Camellia flower, a lovely evergreen plant with lovely blossoms. The building of housing goods began in August 1977 with the establishment of a gravel and sand firm by businessman Manuel, better known as Manny B. Villar, who eventually expanded into home construction through Camella with the goal of providing inexpensive homes to Filipinos. Camella Homes, like its moniker, has grown into a high-fluoridating brand and developer preferred by Filipino homeowners and OFWs.
Camella is known for its spacious communities with amenities such as clubhouse, commercial area, landscaped parks, open and covered basketball court, and tennis court, Playground, Scenic Ponds and Gardens, and swimming or community pool. Communities build under this brand is also accessible to malls, schools, place of worship, business centers, and other commercial areas.
Camella has expanded from a small village to 47 provinces and 149 cities and municipalities, containing around 500,000 people.
Camella's Lessandra Series
Camella's Lessandra Series is an important player in the real estate industry, offering each Lessandra homeowner and customer easy, well-designed themed projects that are developed, safe, secure, and of high quality. It was created by a prominent group of real estate developers led by Mr. Manuel B. Villar, the Dean of the Philippine Real Estate Industry. Lessandra's mission is to work hard in order to develop wonderful and inexpensive houses so that every Filipino may achieve their dream of living a secure and happy life in the safety of their own homes.
Lessandra Series is presently available in more than 60 provinces across the country and continues to expand. In less than two years, it has completed 41 projects and sold over 28,000 houses. The dwellings of these developers are the ideal home communities for young professionals and those starting a family.
Crown Asia Properties
For the last 25 years, Crown Asia of Vista Land has been dedicated to providing outstanding houses, lots, and condominiums for Filipinos looking for their dream home and real estate investment. Most Crown Asia communities have Clubhouse, Swimming Pool, Function Room, Basketball Court, and Playgrounds. It is also located in strategic locations near commercial centers, business districts, schools, hospitals, and places of worship.
Crown Asia has received numerous awards, including the 2005 Philippine Marketing Excellence Award for Most Outstanding Residential Real Estate Company, the 2006 Gold Trusted Brand Award for Property Developer in the Philippines, Outlook 2019 Lamudi – Best Premium Houses (Valenza), Dot Property, and Southeast Asia's Best of the Best Residences 2016. (Valenza Estates)
Crown Asia's themed communities are spread over Cavite, including Bacoor, Imus, and Dasmarinas, as well as Laguna, including Sta Rosa, Laguna, Cabuyao, and San Pedro, and its condominiums are spread across Sta Rosa, Laguna, Las Pinas, Bacoor, Cavite, Taguig, and Tagaytay.
Are you seeking properties in master-planned communities with amenities that fit your needs and are located in a desirable and prime location in the Philippines? Visit All Properties.